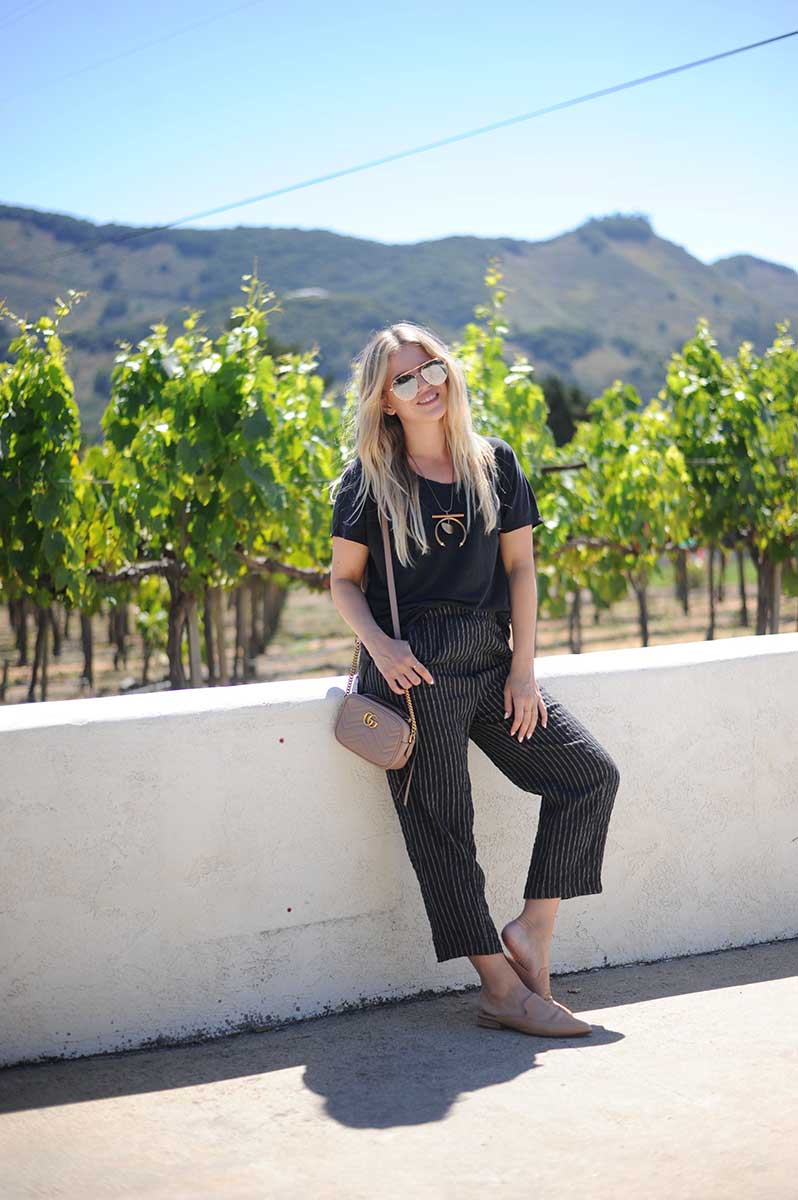 Folktale Winery
After staring at sea otters at the Monterey Aquarium, my mom and I drove out to Carmel to visit Folktale Winery and Vineyards. This was after we ate the most delicious breakfast earlier in Carmel at From Scratch. So much good food on this day of the road trip!
Day Drinking
There's really nothing more delightful than a quiet afternoon of day drinking in the sun. I'm not a fan of loud noises, dark bars and usually drinking anything alcoholic, but this place was so beautiful. It resembled a french chateau with views of the mountains–and the sparkling rose and truffle oil fries were so tasty. I can enjoy a drink every so often when I can sit in the sun like a cat and unwind.
Winery Style
I'm known for overplanning vacations. I like to create itineraries and plan my outfits for each day, but it just wasn't possible to plan in as much detail with a weeklong trip from LA to SF. Luckily, we both packed some winery appropriate clothes that were equal parts polished and comfortable. I put on my fancy (cozy) pants paired with this tee from Meijer I've been wearing on repeat.
It worked out well that I wasn't as neurotic with planning and packing. I randomly threw in some things unplanned like the pants and I wore everything I randomly packed. The tee is a basic staple I knew would get a lot of wear like how I styled it here by tying it up more as a crop top. I bought it two sizes larger since I prefer a slouchy look and I thought it worked perfectly with the pants.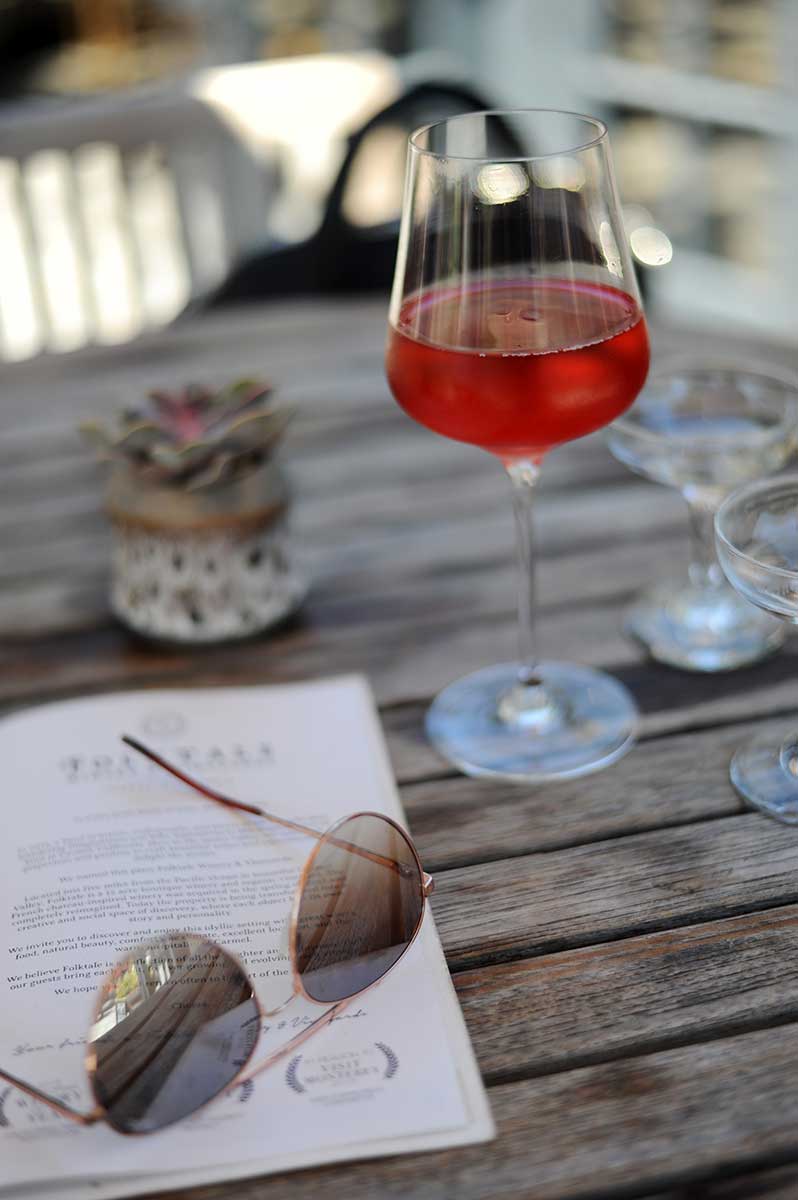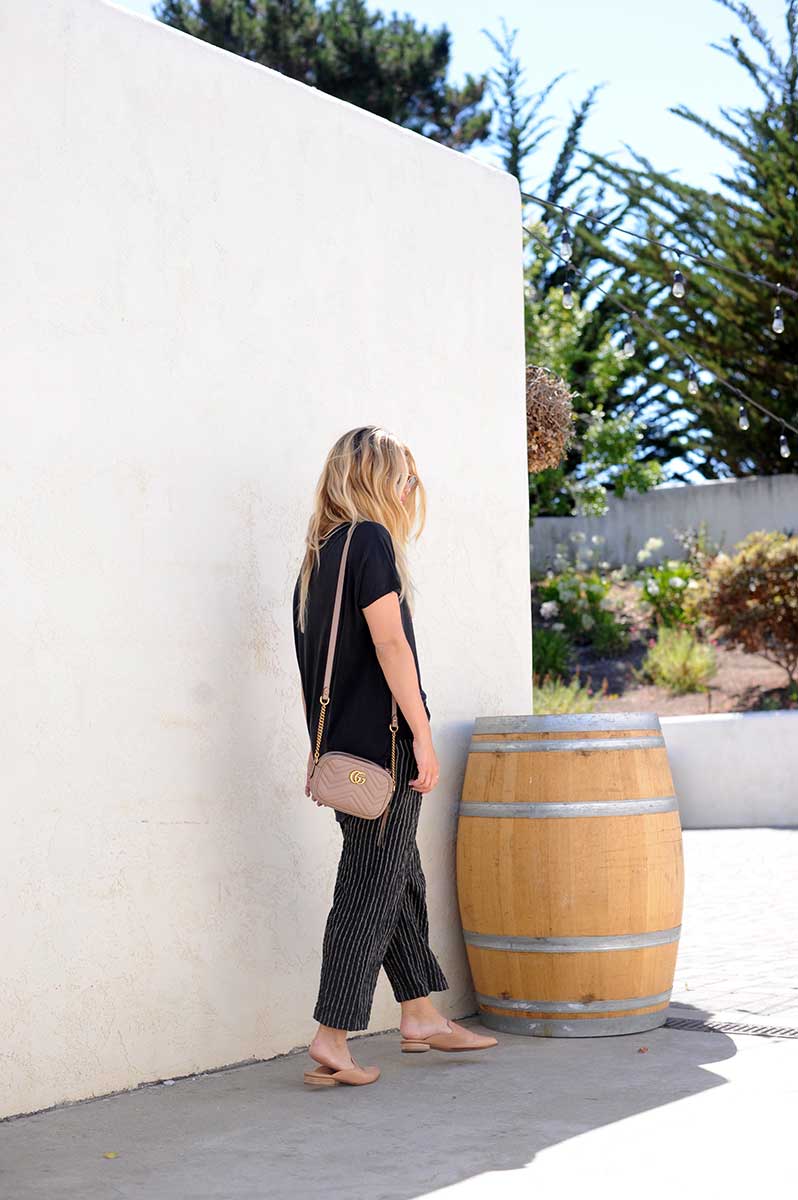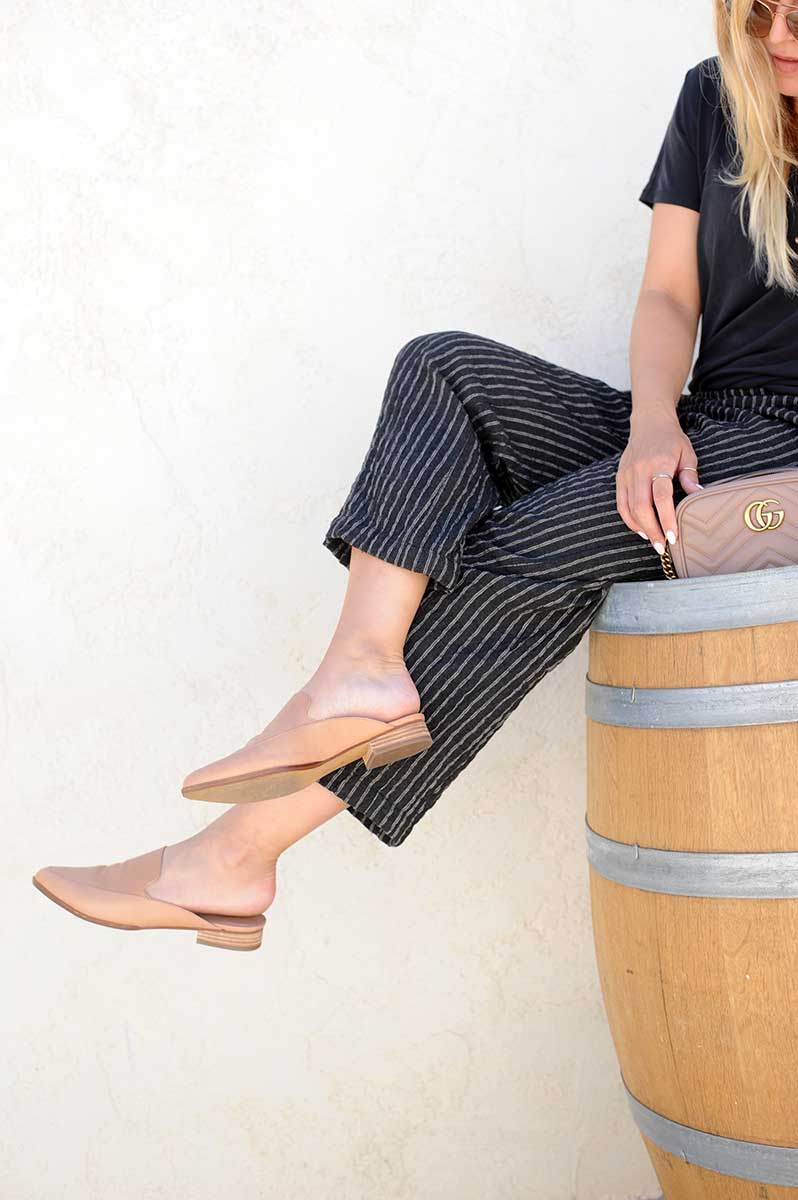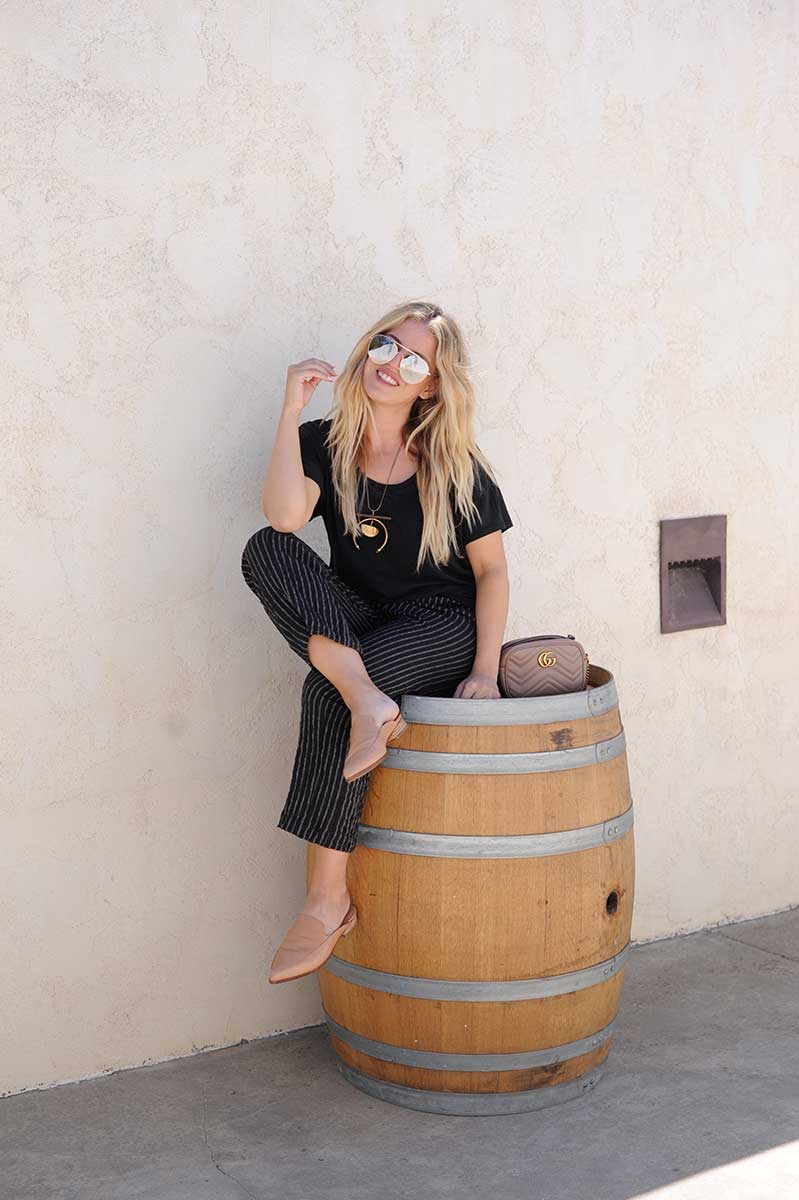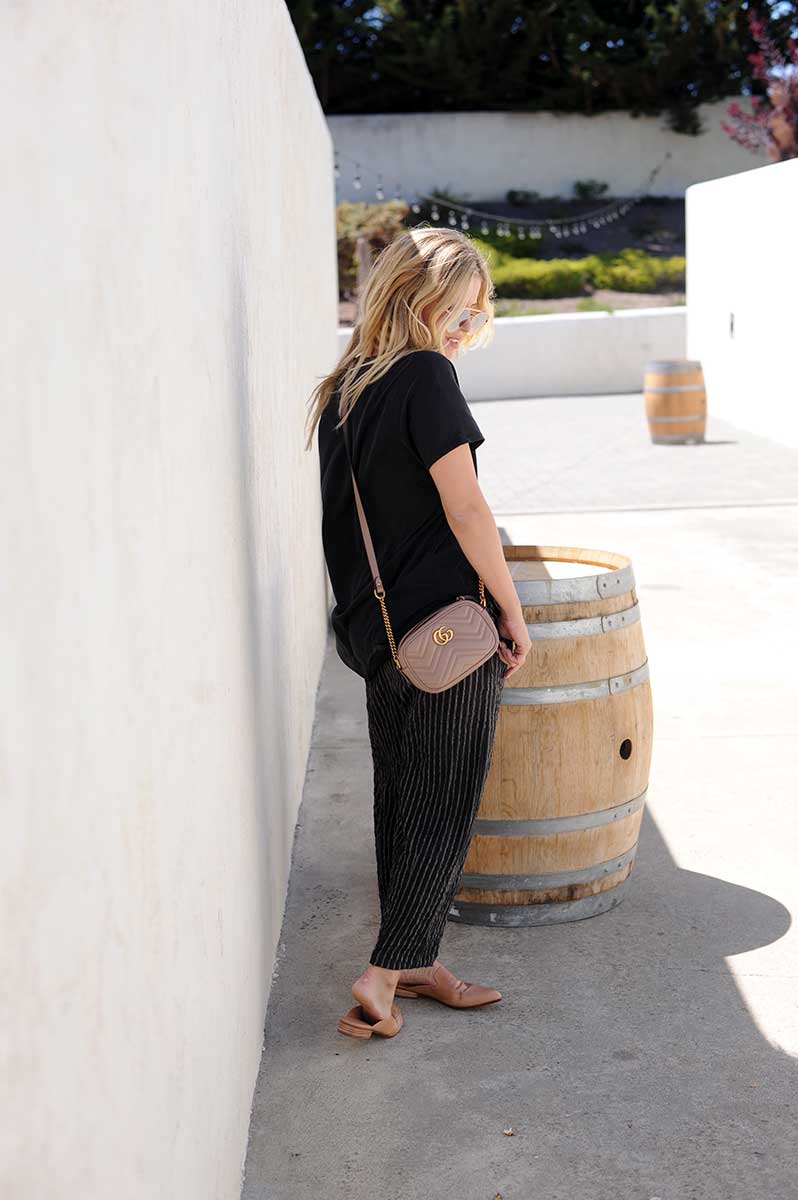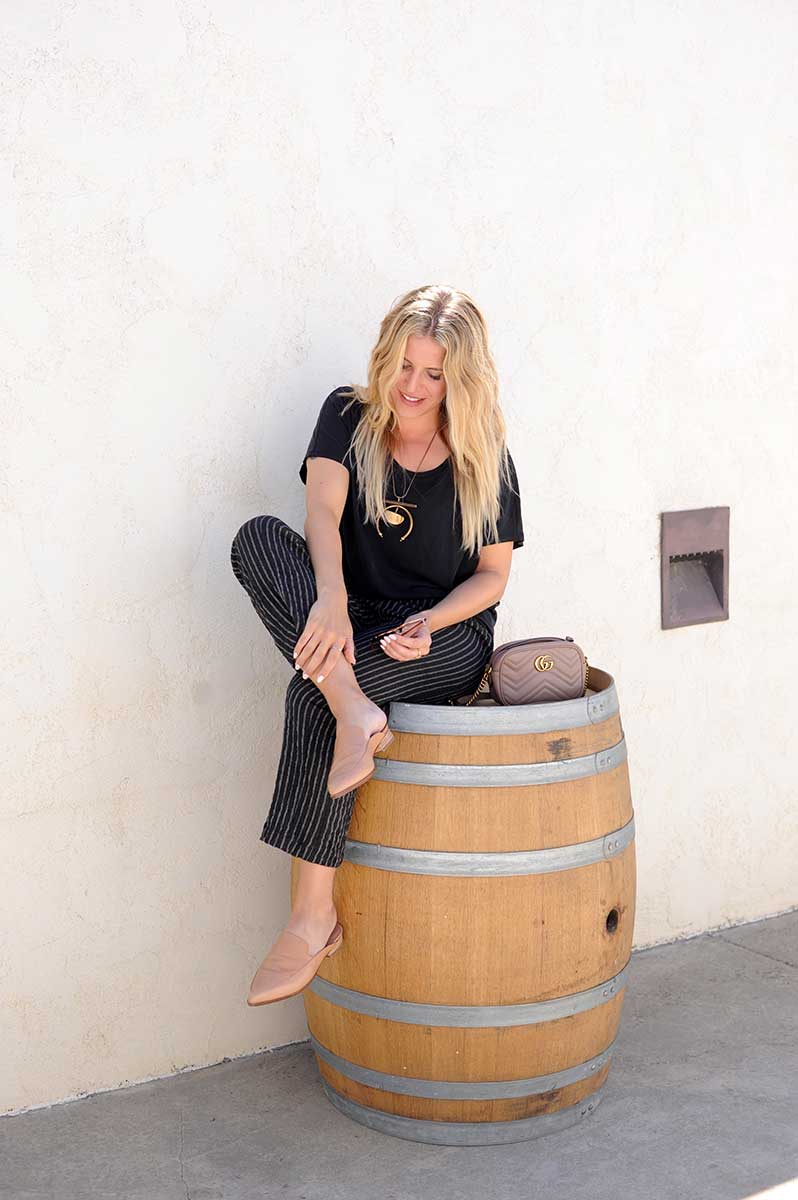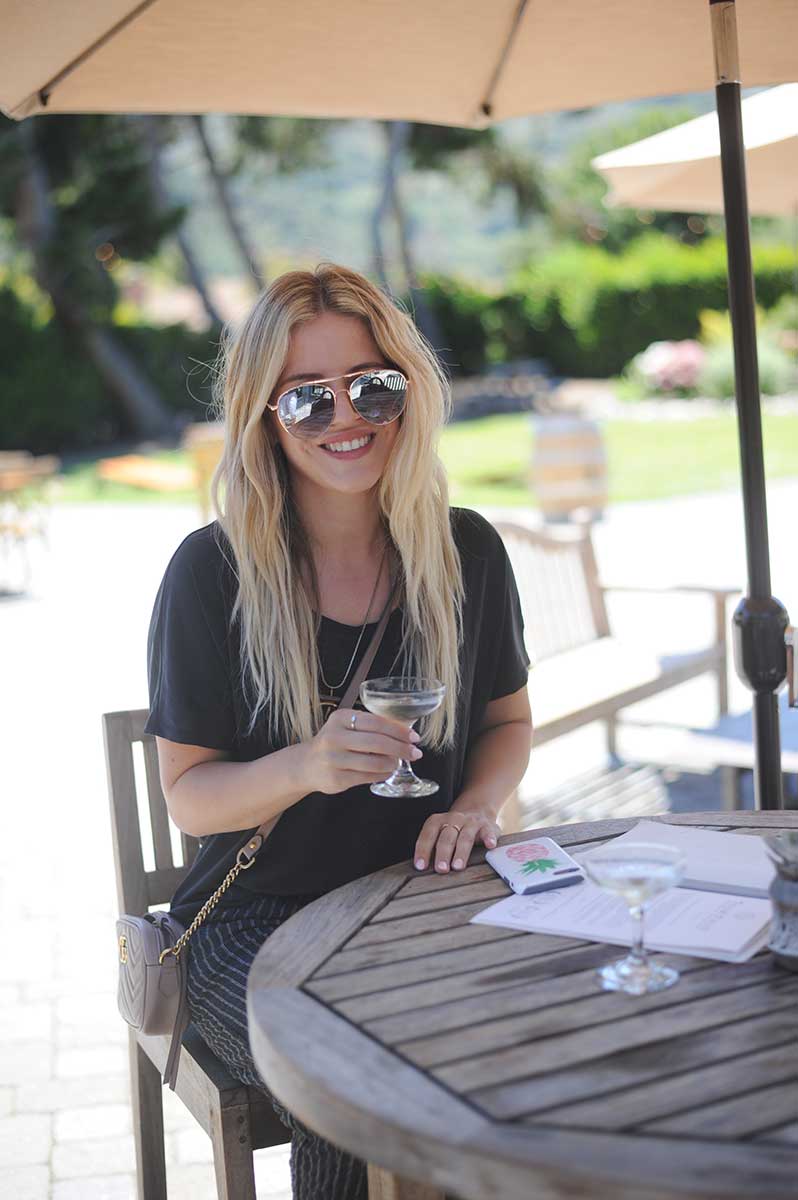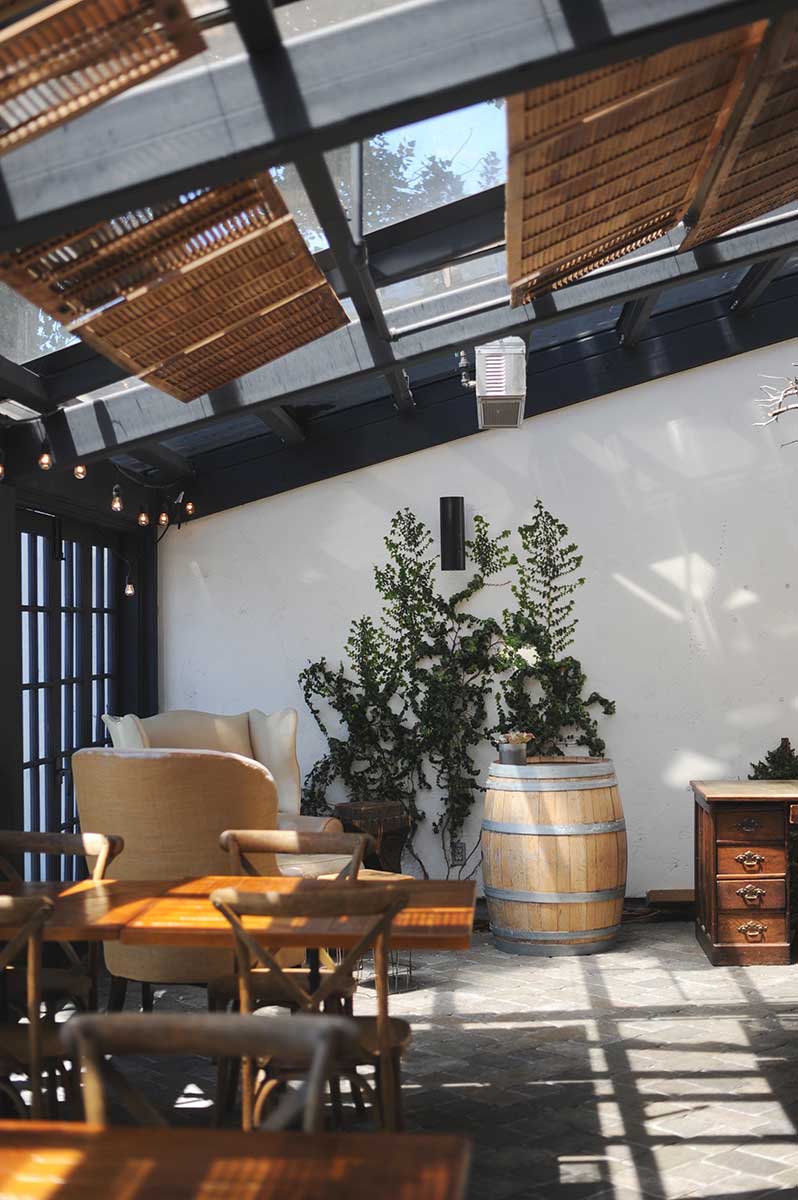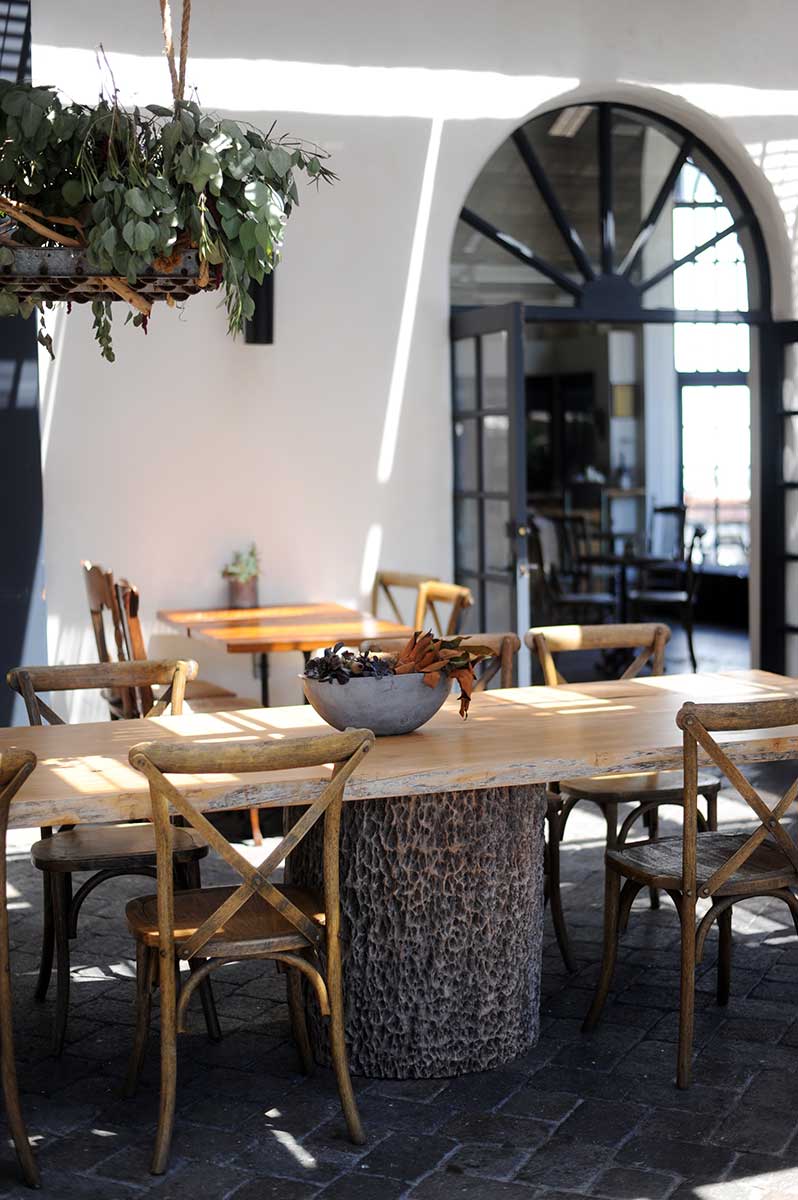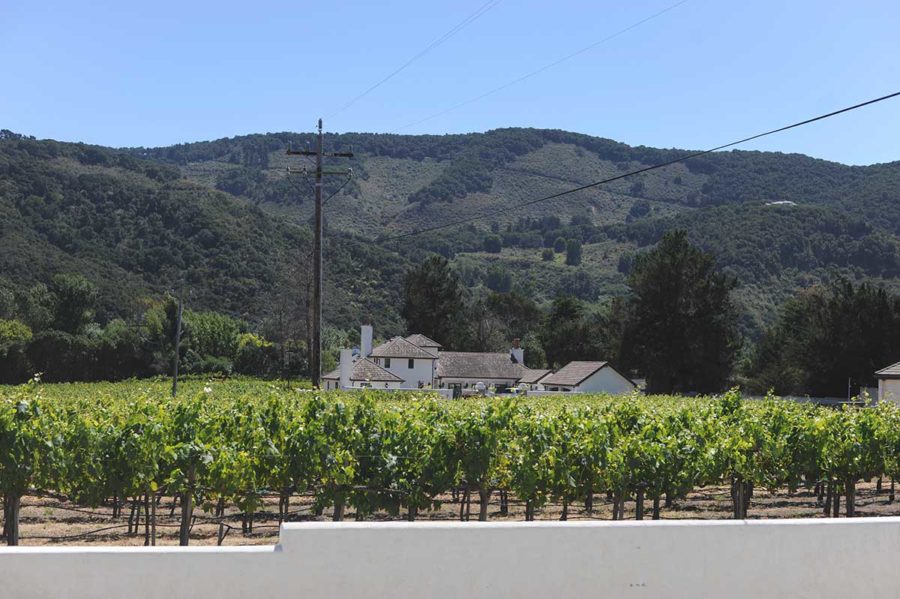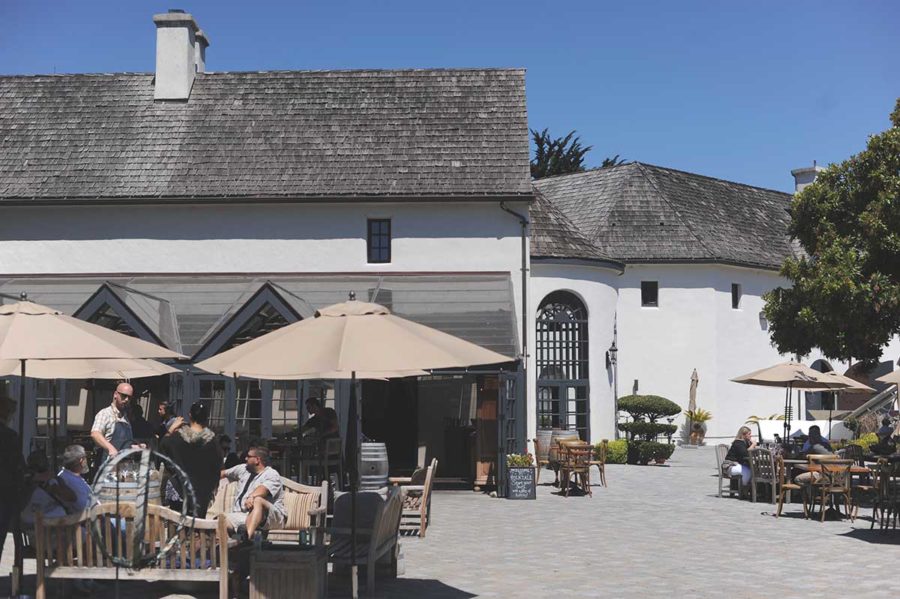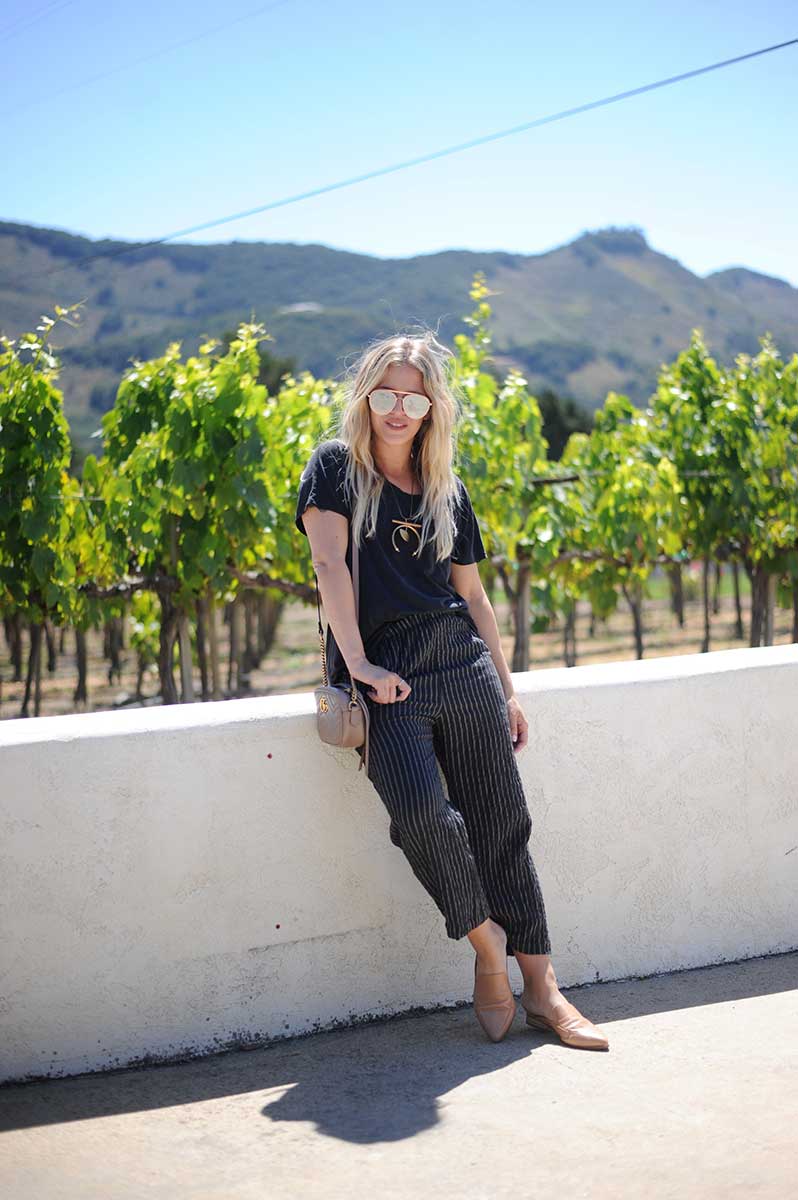 [Tee c/o
Meijer
, Gershon Bram pants from Retail Therapy, necklace by
Clyde's Rebirth
, mules by Halogen, bag by Gucci]