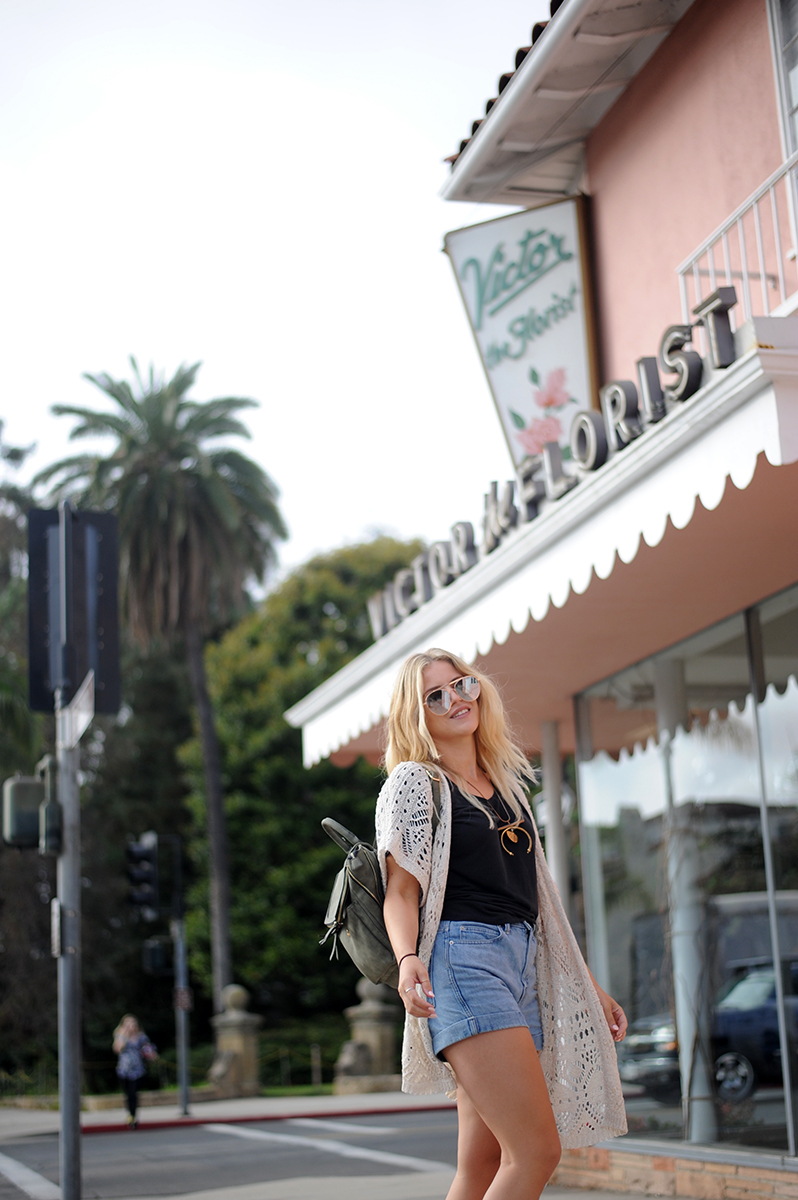 First day PCH
I've mentioned once or twice that I had planned an almost weeklong road trip adventure with my mom along the Pacific Coast Highway–starting in LA and working our way up to San Francisco. I didn't snap many photos from LA because frankly, I don't have the patience for that city and was looking forward to our second day and first road trip day! We woke up in LA and started our travel at 5 a.m. and stopped in Malibu, Ventura, Santa Barbara and Pismo Beach and stayed overnight in San Luis Obispo.
With the three hour time change from Eastern to Pacific time, we found ourselves up super early, making the drive on PCH a little more special without all the traffic. We pulled over a few times to wander the empty, quiet beaches and stare at the mountains. We enjoyed breakfast at Lilac Patisserie, shopping on the historic State Street and checking out attractions like  Old Mission in Santa Barbara before popping by other cities and ending our day in San Luis Obispo.
Road Trip Style
I wanted to wear something comfortable like this super soft tee by Massini at Meijer for the early morning drive. I've been wearing it nonstop the last week and I knew I could easily style it several ways this trip, making packing slightly more streamlined. I threw on a pair of old shorts and the most amazing pair of leopard print faux fur sandals and faux leather backpack by Massini. I appreciate comfort in shoes more so than I ever have now that I get aches and pains, and these are incredibly comfortable, but it's also a wild, statement shoe that I can get behind. My mom and I shared the backpack–I let her use it as her primary purse for our flight and then we've been sharing it on the trip.
To spice up the look, I added the cardigan from Meijer and my favorite Clyde's Rebirth handmade necklace once we reached Santa Barbara!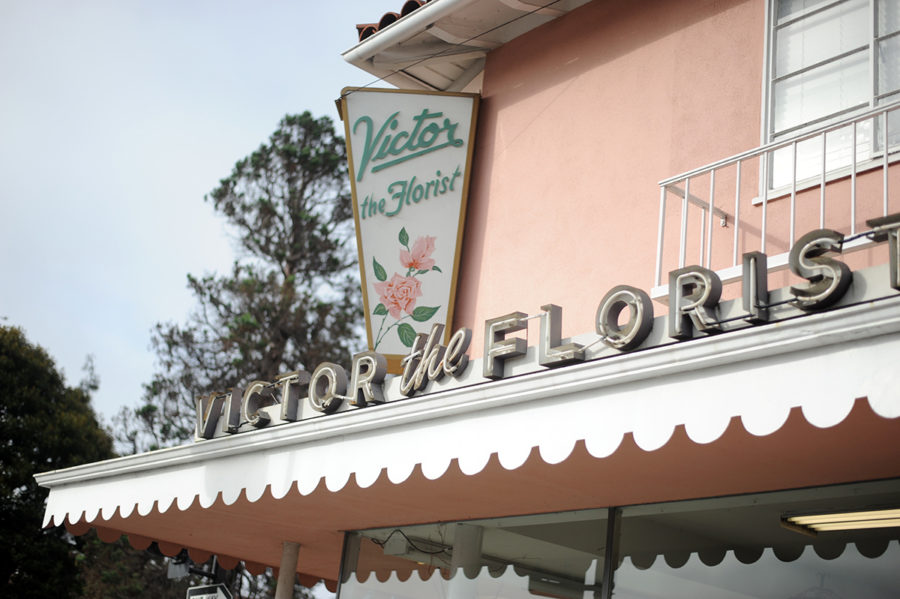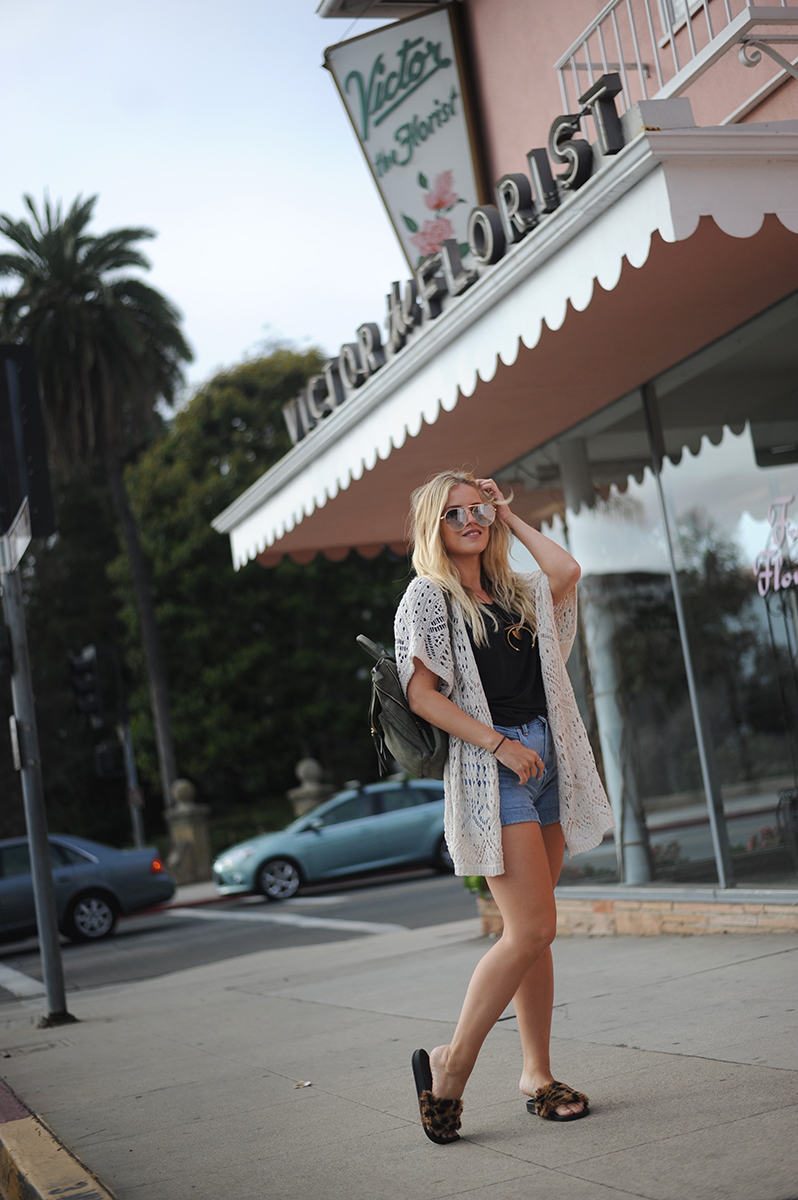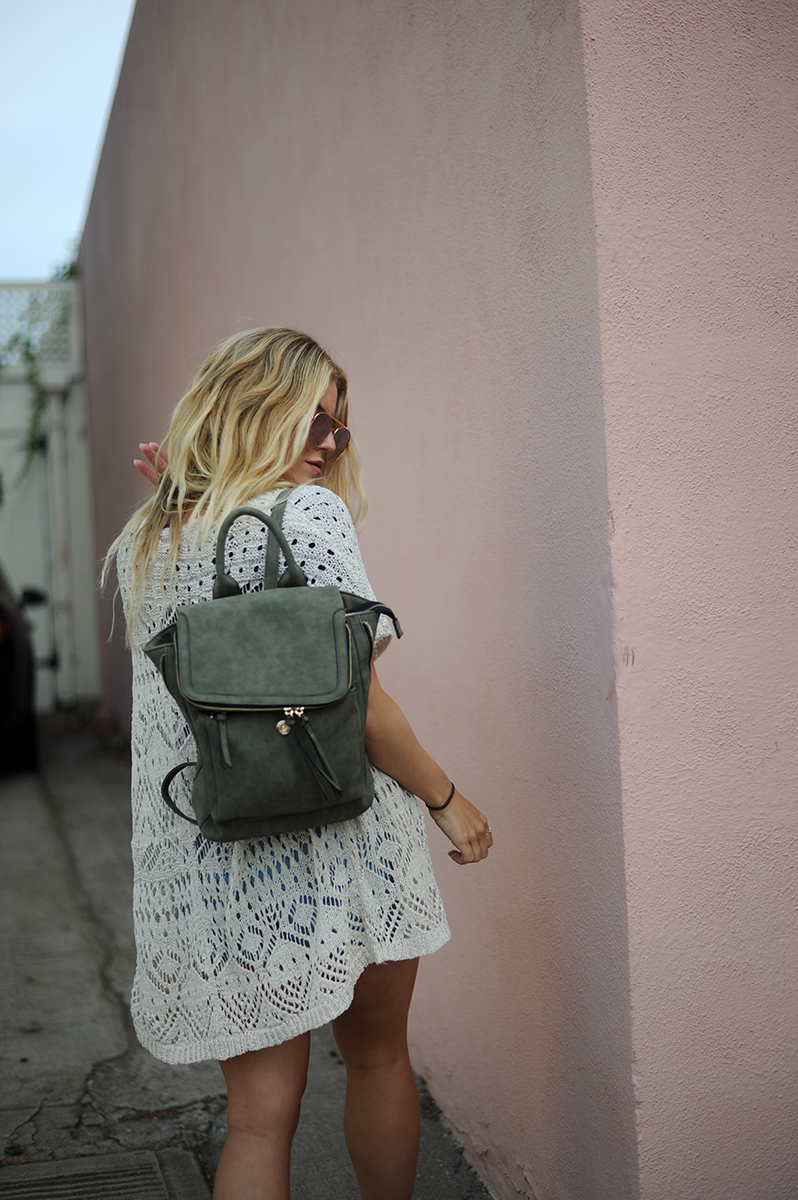 Road Trip Necessities
Less is more with road trip packing, a few tips below!
Pack versatile basics–that don't wrinkle easily. I packed several basic tees and tops like the Massini shirt because wrinkles fall out so quickly and it's easy to work into different casual looks. I try to stick to travel friendly fabrics like knits, lycra and poly-cotton blends. To help combat wrinkles, I also roll all my clothing in my suitcase. It's easy to arrange your suitcase and cuts back on pesky creases.
Pack a catch all bag and a cross body bag. I packed a small blush cross body bag for city visits as it's less invasive and I just don't need to bring much with me as I check out downtown areas and shops. The backpack served as the perfect catch all bag that my mom and I could both use for Big Sur hikes. I also packed my Givenchy satchel for convenience since it's easy to pack more in it like the backpack, but slightly more accessible.
Try everything on first before you pack it. I can't tell you how many times I overpack or undertake because I just assume what I tossed in is going to work. This logic has failed me too many times to count and now I'm more thoughtful about what I plan to wear. I take into consideration (and research) the weather/climate and compare that with my planned activities and then I style what I'd like to wear–and try it all on to make sure I like it and it works! And that I'm not short tops or bottoms like I normally am.
[Massini top, sandals and backpack c/o Meijer, cardigan (bought XL to fit a little more loose) c/o Meijer, necklace by Clyde's Rebirth, shorts from Gap]
Sponsored by Meijer!