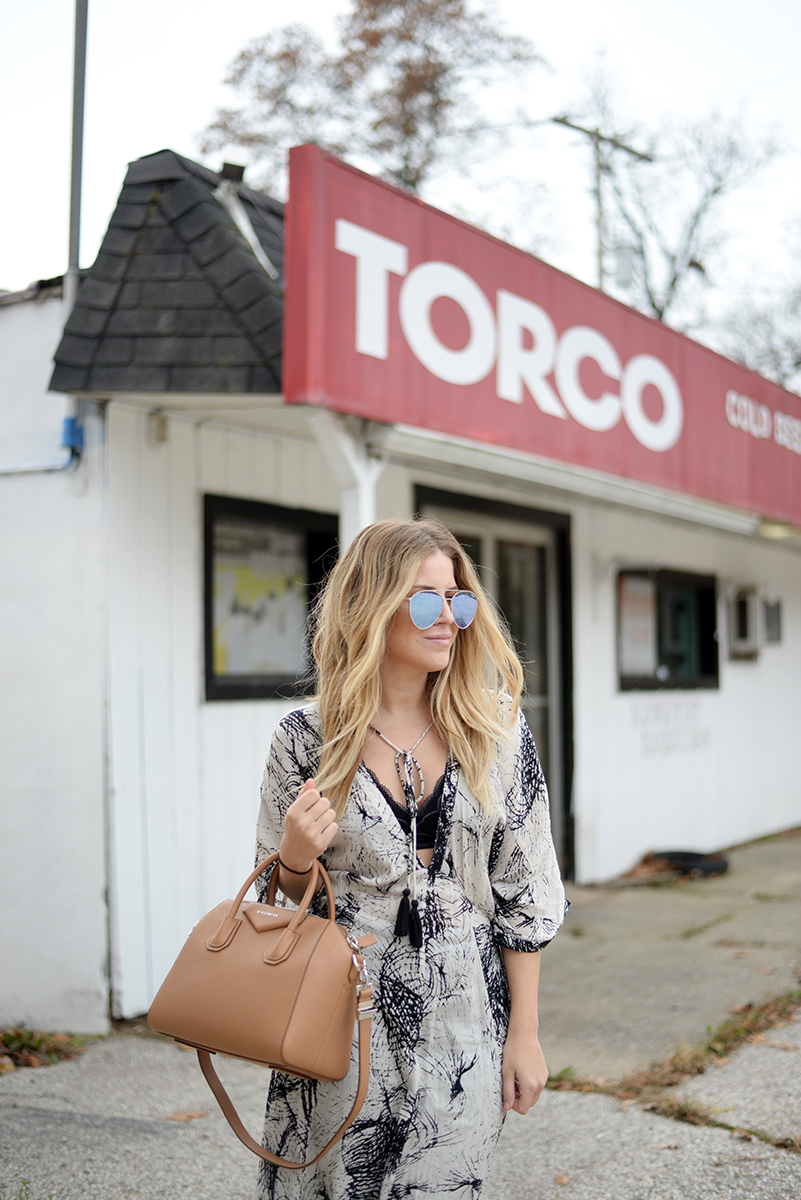 Weekend Style
I remembered all the components for a cozy, chic look last weekend except lipstick so excuse me for looking like a walking corpse. I recall my older women making a fuss over their lipstick when I was younger. They just always had to have it on to feel complete and shit, I'm already at that point in my life now.
Anyways, I styled this maxi dress for what was supposed to be a fun-filled day with my mom, but I had an intense migraine and we made a detour to the urgent care where I got four shots in my ass. I got giddy though with all the needles in medical assistant's hand. I love when I get a true migraine cocktail and not just one single drug that may or may not work.
Ten minutes after bending over for my shots I felt like a new woman, a new zest for life and ready to take on the shopping district in town, only after a late lunch at Bob Evan's (my pick, I'm getting old, you see.)
Dresses with Pants
Leggings seem to be the answer to most of my problems lately and again, they came through strong to keep me warm and fashionable. I tossed on a pair of my workout leggings under the maxi as I really hate slips and it just wasn't going to be warm enough.
My mom remarked, "I can see your leggings under there" and part of the point was seeing it. I'm on a roll with wearing pants with skirts and it just seemed to work for me. I added my leather jacket, but removed it for photos to show off these kimono-esque sleeves. Too bad the only people who saw these fabulous sleeves were the urgent care medical workers. Luckily, it was documented here for you all to see too.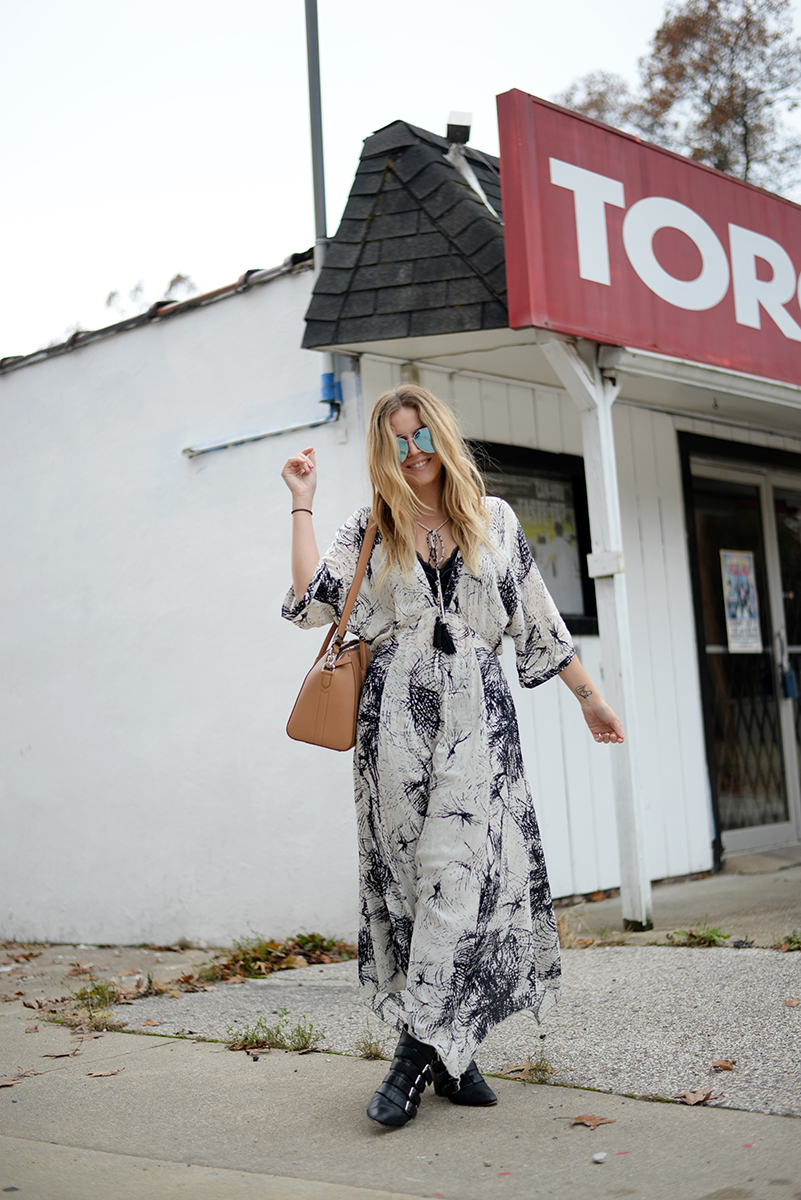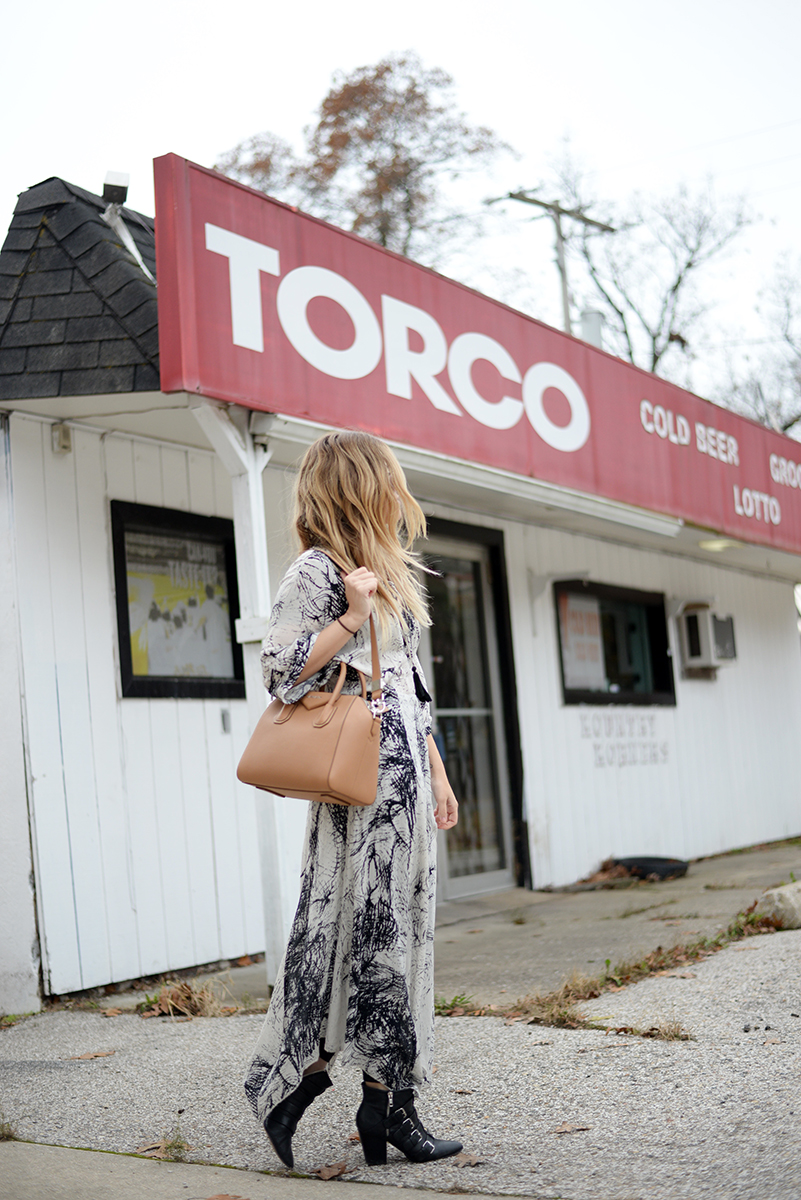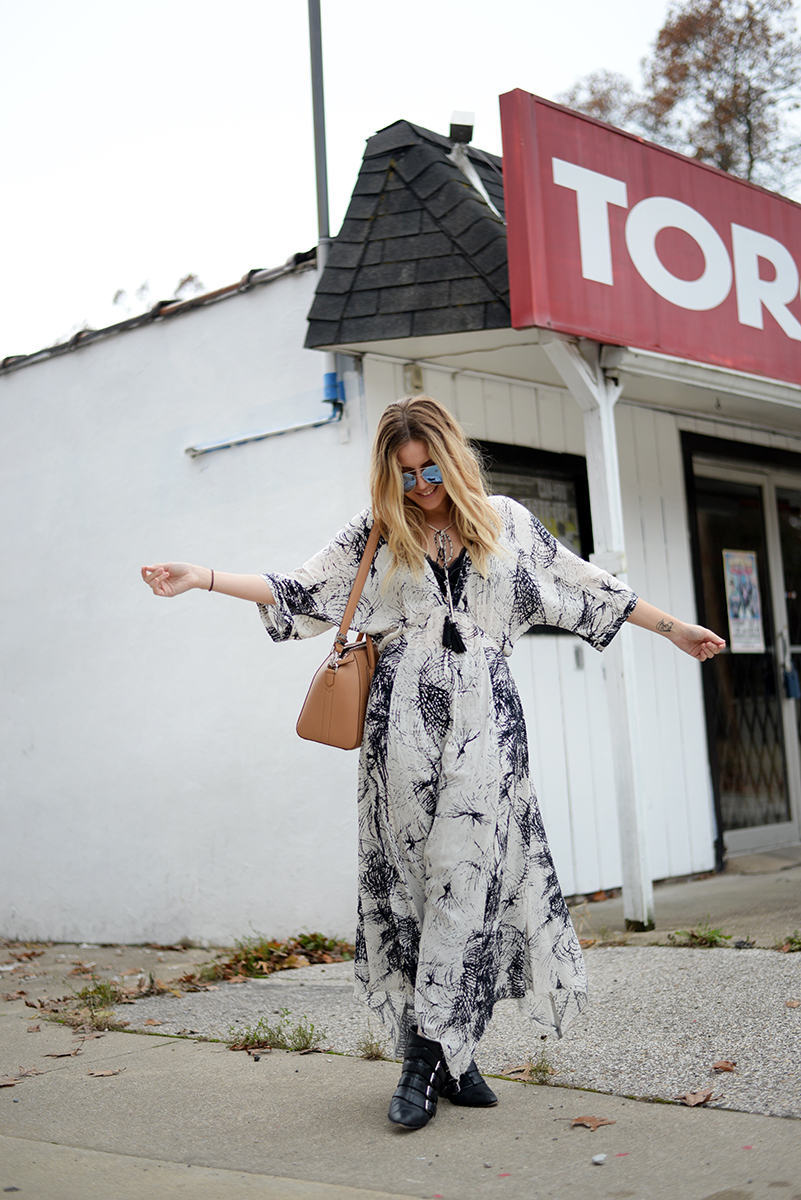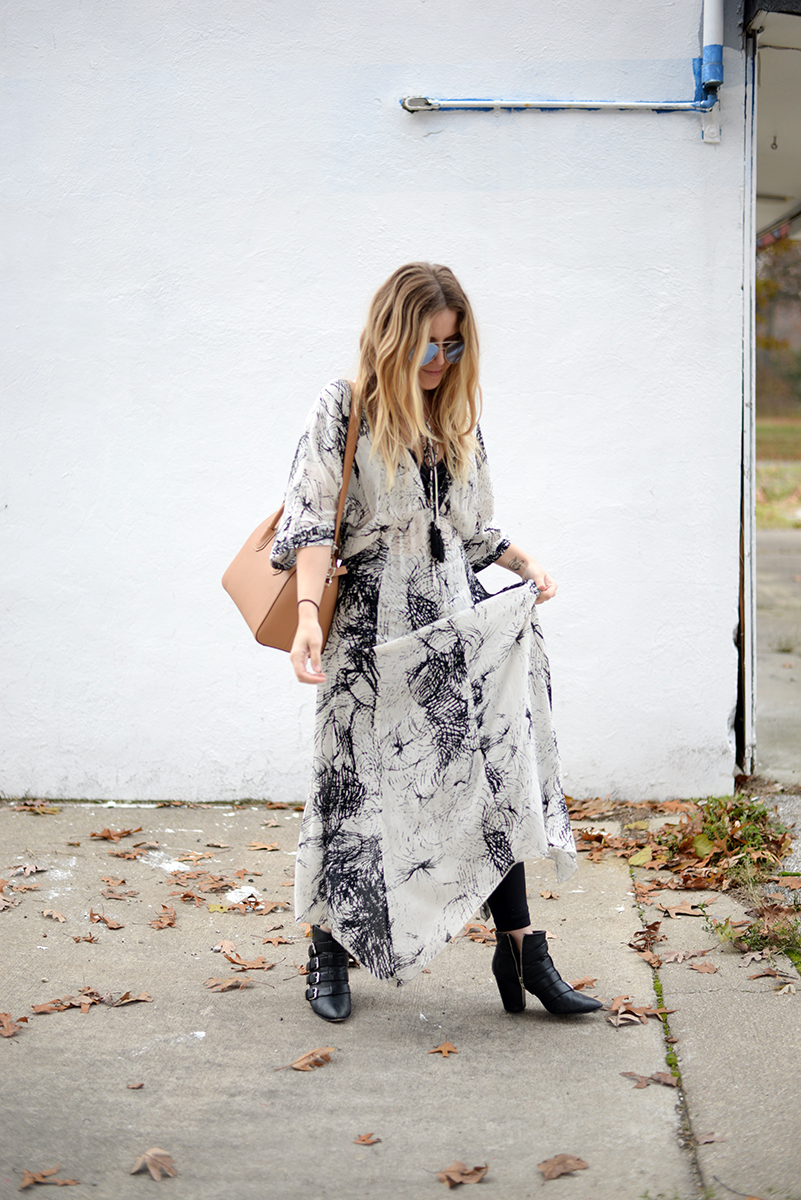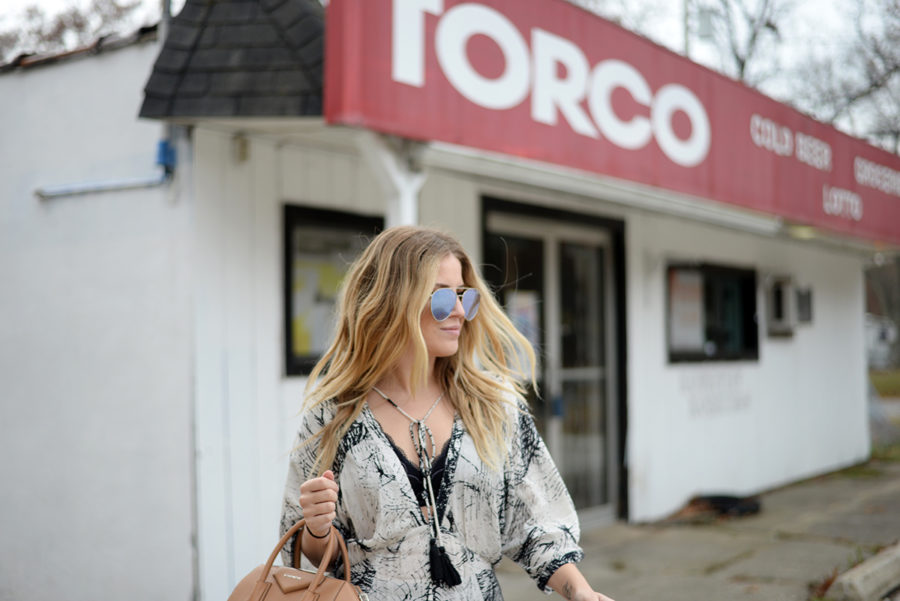 Maxi dress c/o En Creme | align leggings from Lululemon | lacey bra from Curvaceous Lingerie, Quay sunglasses from Retail Therapy | bag by Givenchy | boots by Rebecca Minkoff (similar)