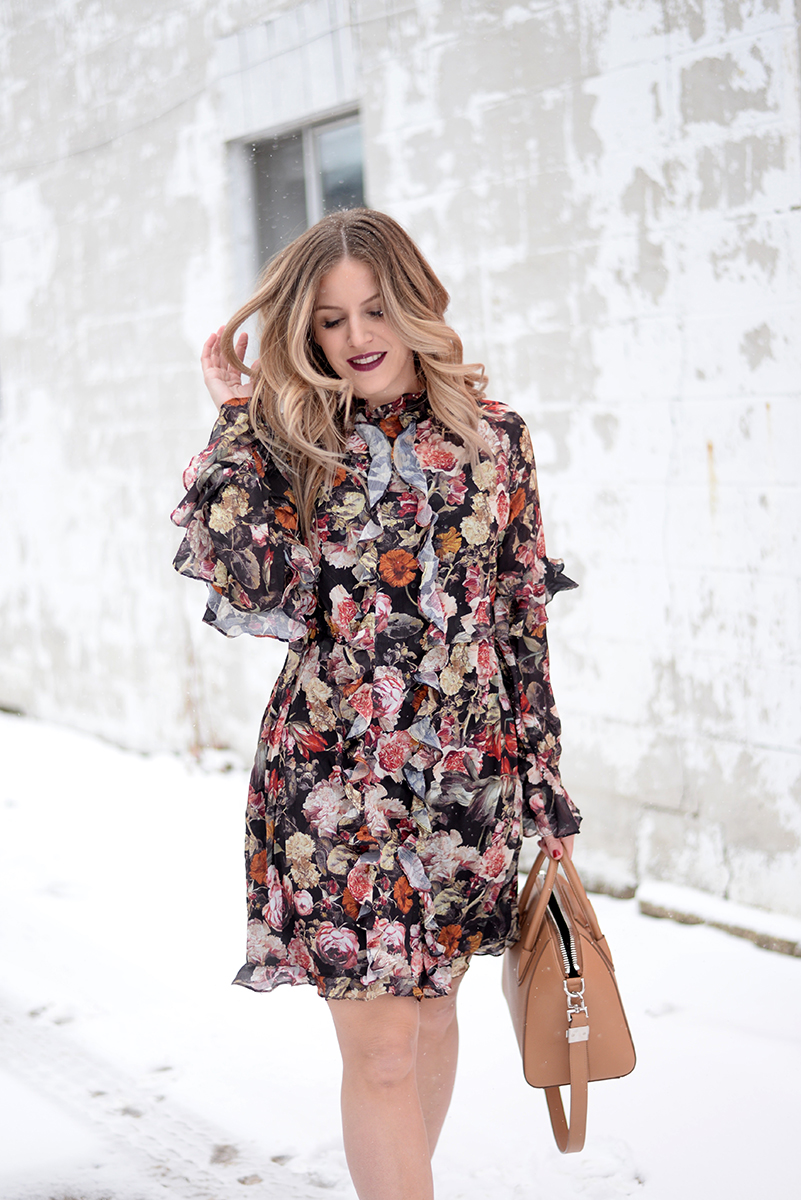 Cold Ass Winter Florals
I'd love to tell you that I styled this bare legged because that's truly the way I thought the dress looked its best, but nope. I wore cotton leggings underneath to stay warm! I made sure to snap some photos of how I preferred to style it for Christmas Eve versus how I actually wore it. Sometimes, I love styling cold weather looks and sometimes it really is a pain in my ass. I thought I would style this with brown suede boots, but I couldn't even wear them because of the all the snow!
Vampy, Winter Beauty
I love a deep, dark lip for winter. The lipstick I'm wearing in this post is Anastasia liquid lipstick in trust issues. It doesn't look very dark online or in person in the bottle, until you're as pale as I am and wear it.
For a special occasion, I love Nars Audacious Lipstick in Deborah, the perfect deep chesnut hue and one of my new everyday favorites is Bobbi Brown's crushed lip color lipstick in telluride since it's super hydrating and you can wear as a light stain or more full coverage. I usually swipe it on quick in the car on my way to work so I don't look like walking corpse, and I don't have to worry about it drying out my lips.
Lastly, I also love the formula of BareMinerals GEN NUDE matte lipstick–it's easy to apply and I love the color scandal (more of a brown/berry tone.)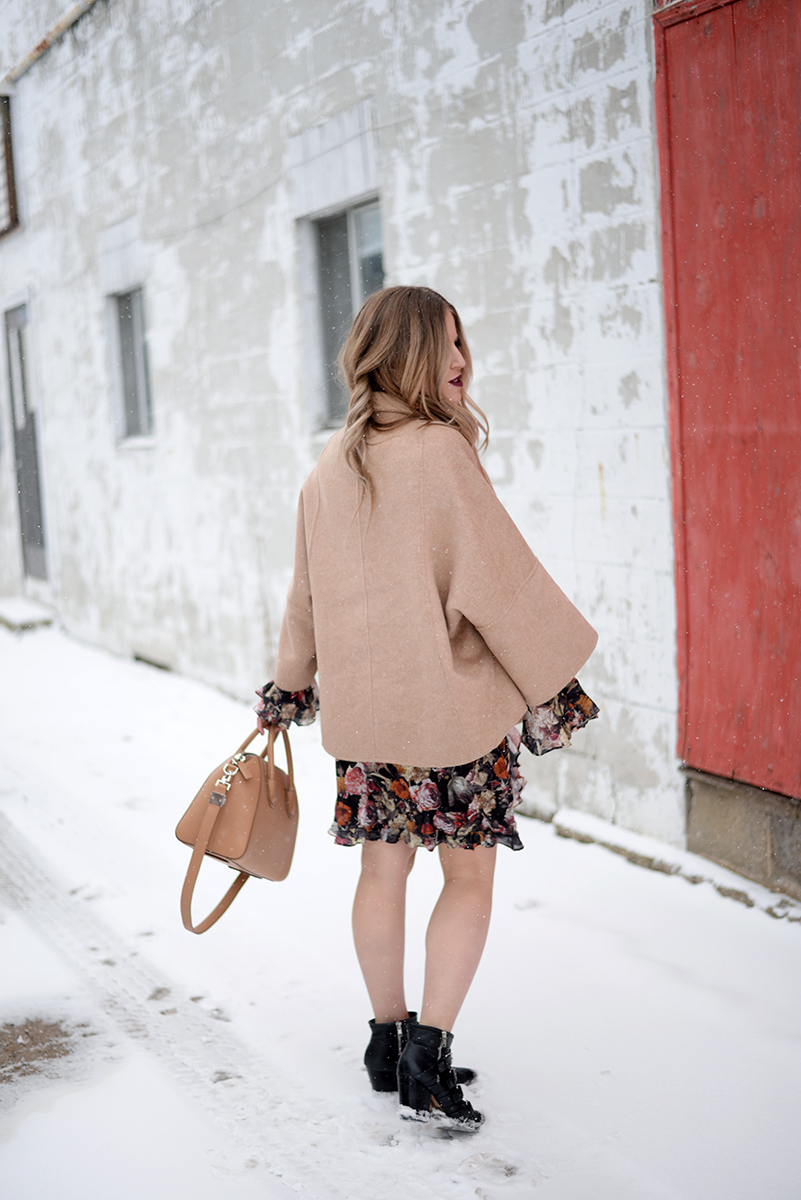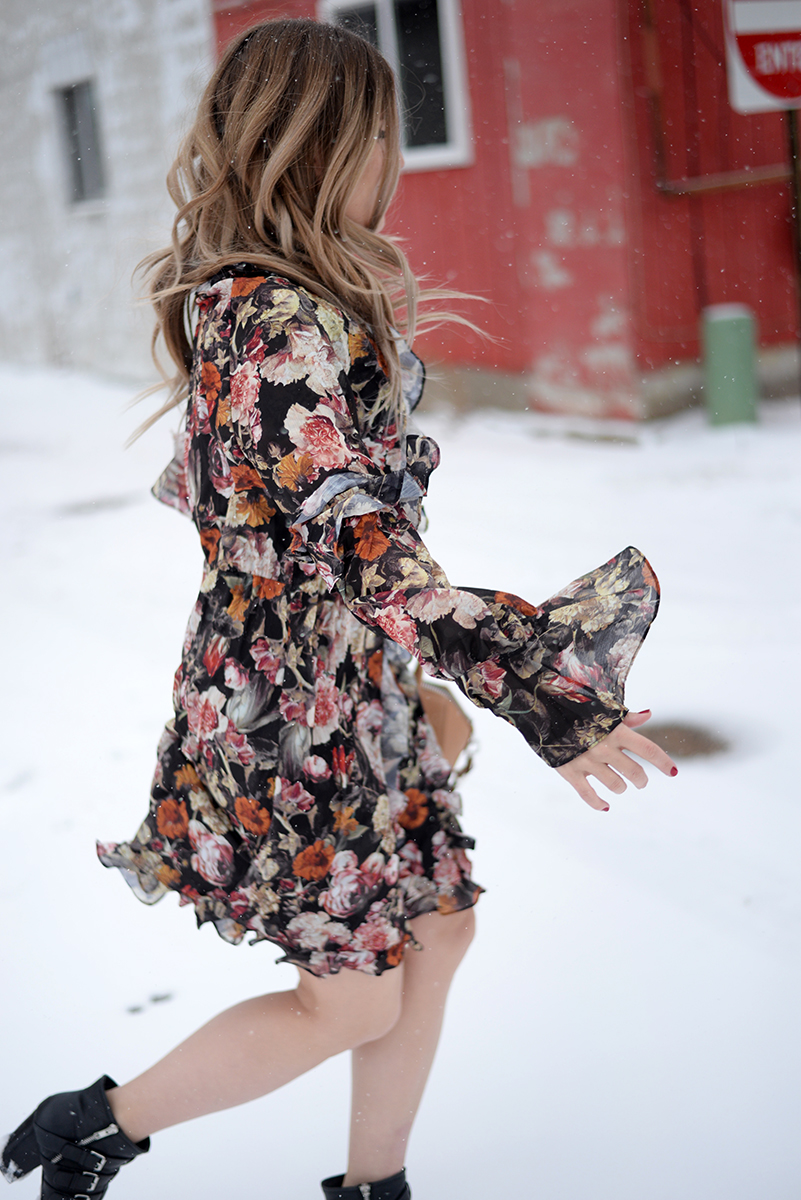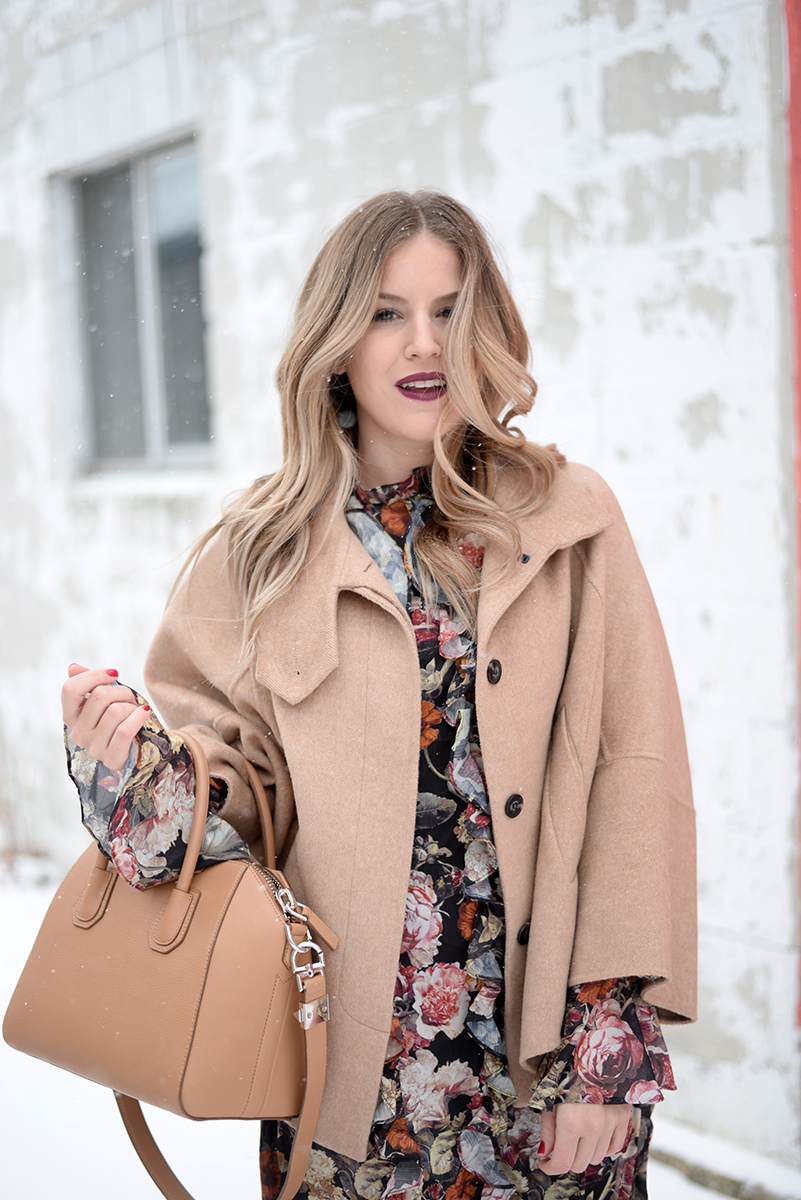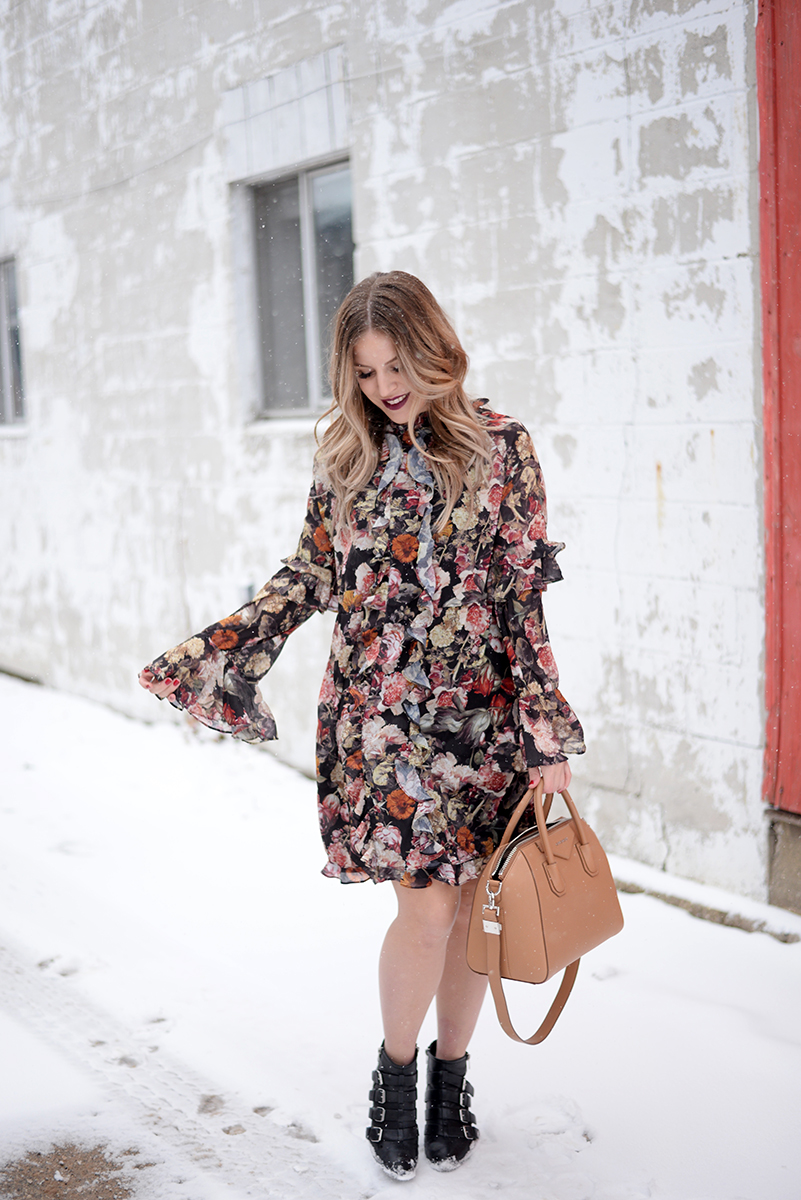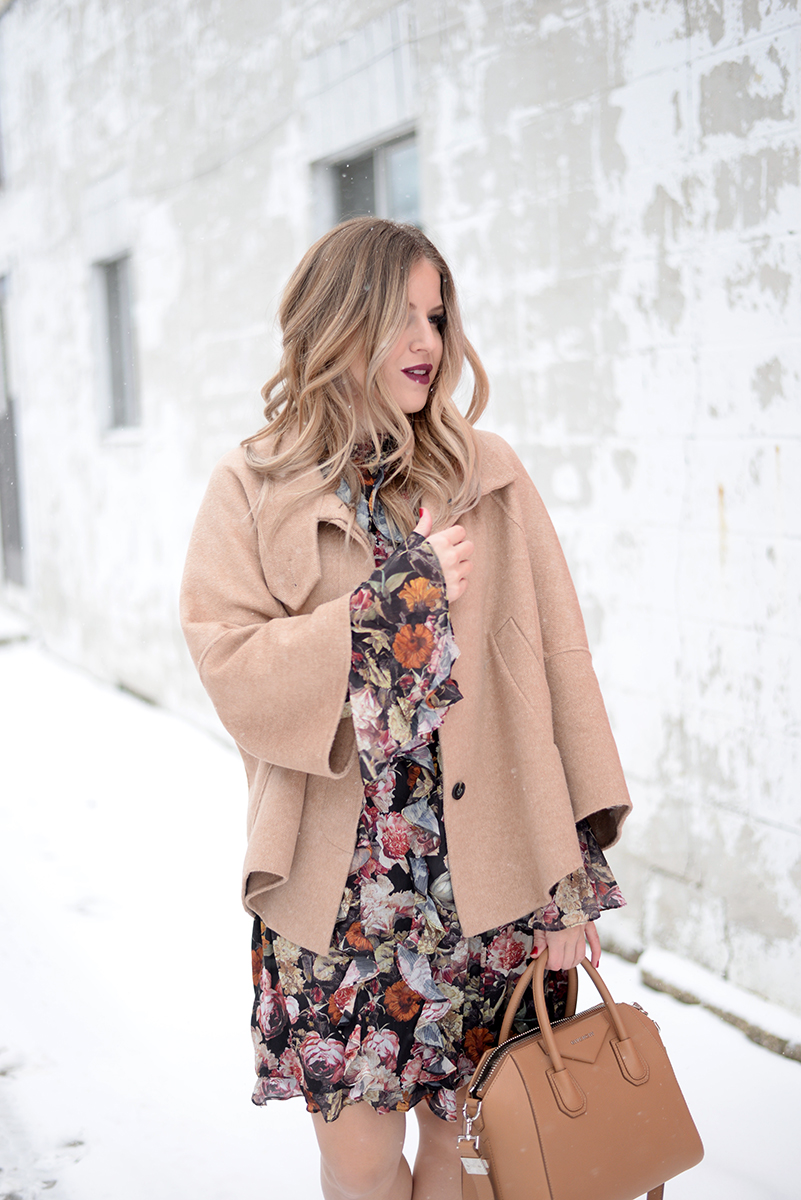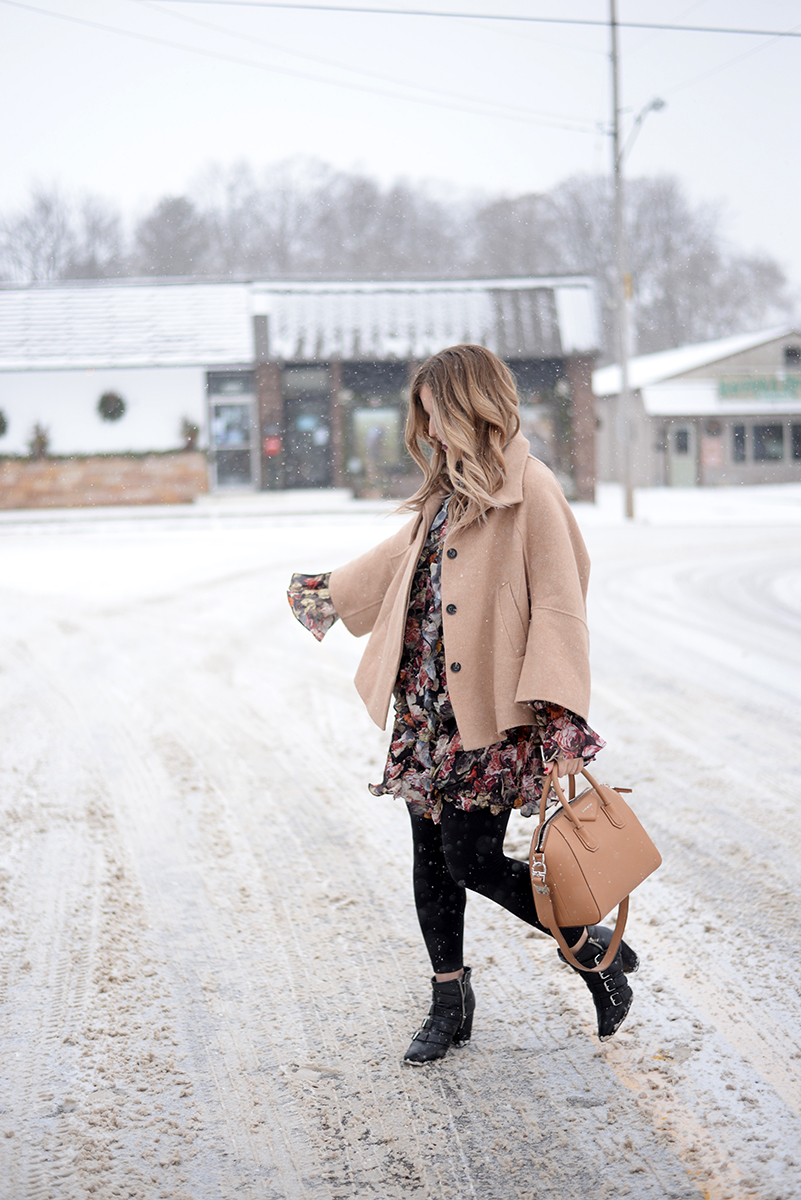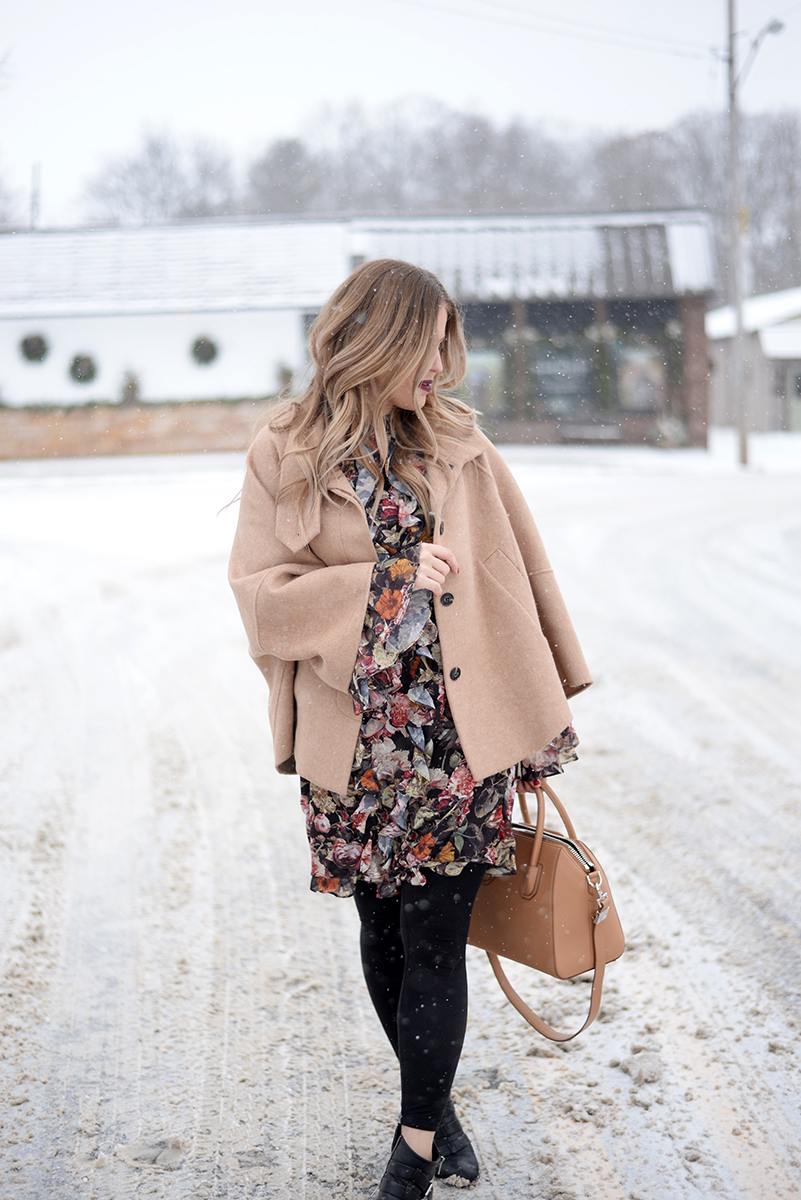 Dress from H&M | leggings by Lululemon | boots by Rebecca Minkoff | bag by Givenchy | cape from Zara