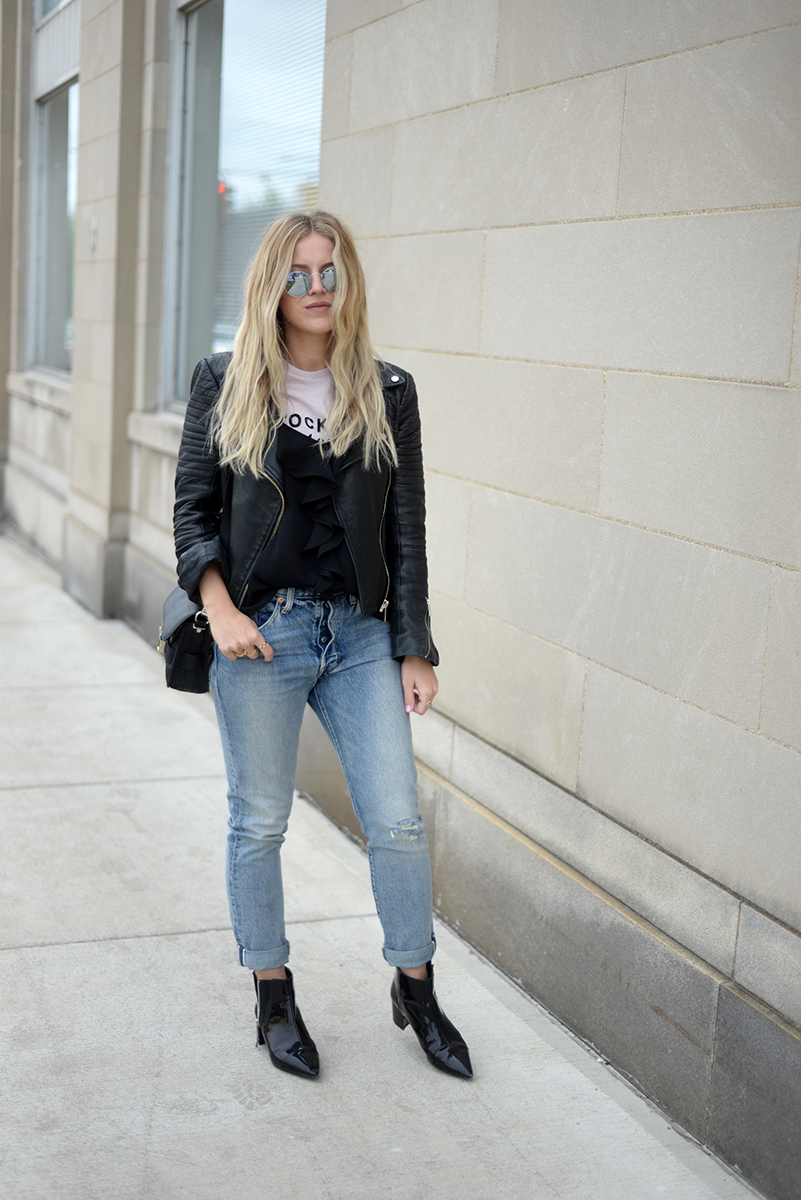 Tank Style
I've been contemplating the "tank over tee" layering trend. I felt too old for it, but then I was like, "fuck it. I'm young at heart, sort of." Plus, my friend Maggie of Clean Clothes came over last weekend to help me organize my closet and restyle pieces, and she actually picked this tee to layer with the tank, something I don't think i would've pulled together on my own.
I'll be sharing more about the closet curation with Maggie in Friday's post, but basically, it helped me style shit I haven't thought twice about in a while. I mindlessly bought this top on clearance from Topshop online last December and when it arrived, I realized the fabric was glittery, therefore itchy and I hate anything that glitters. God, I hate glitter and sparkles. I initially felt conflicted over the tee since I liked everything else about it, but I've realized if I can style it right, I can make it work for me.
Coffee Run + Catching Up
My friend Ashley and I planned an afternoon together centered around visiting Blue Owl Coffee, the new coffee shop in REO Town. This part of Lansing has really grown in the last couple of years with a vintage shop, restaurants and now what they really needed: a great coffee spot.
We wandered around and headed in for an iced latte and I was pleasantly surprised with the flavor options like lavender, honey and fresh mint. We both went with honey iced lattes and damn, that shit was good. The actual coffee shop is spacious with colorful decor and seating and a lot of natural light. I can't wait to visit again, hopefully this week!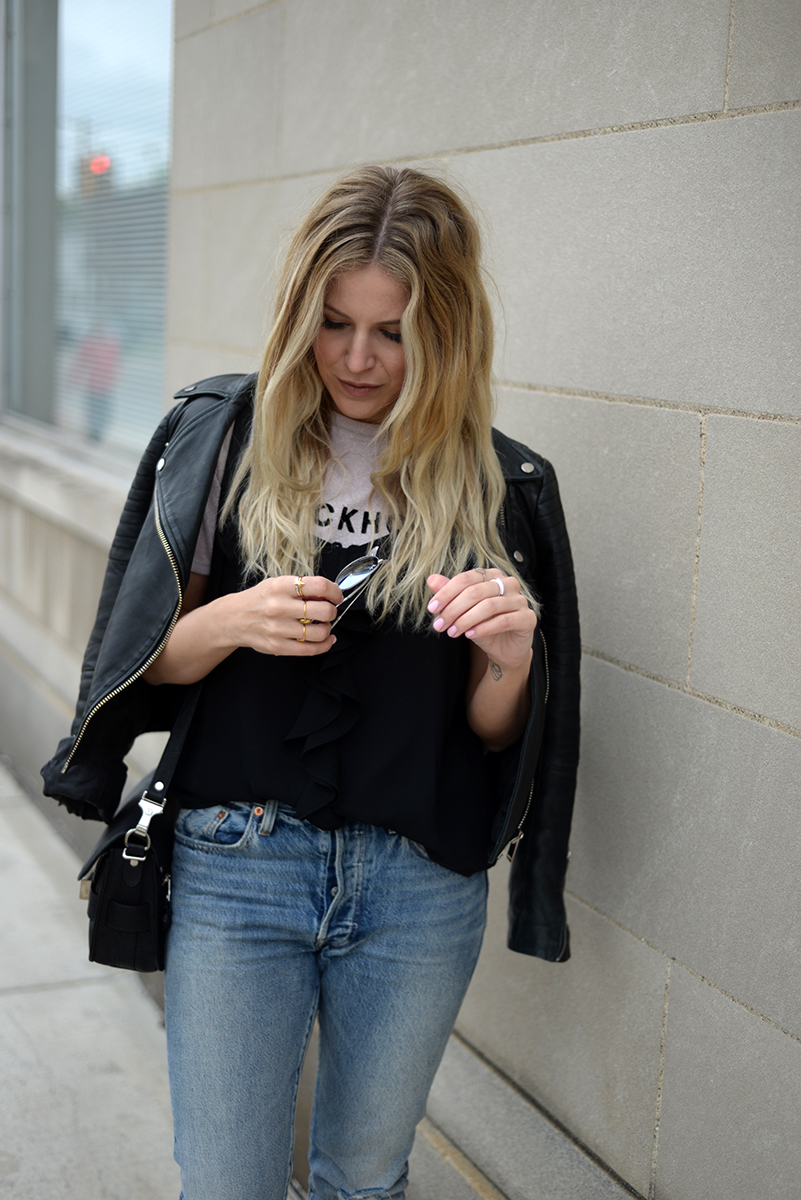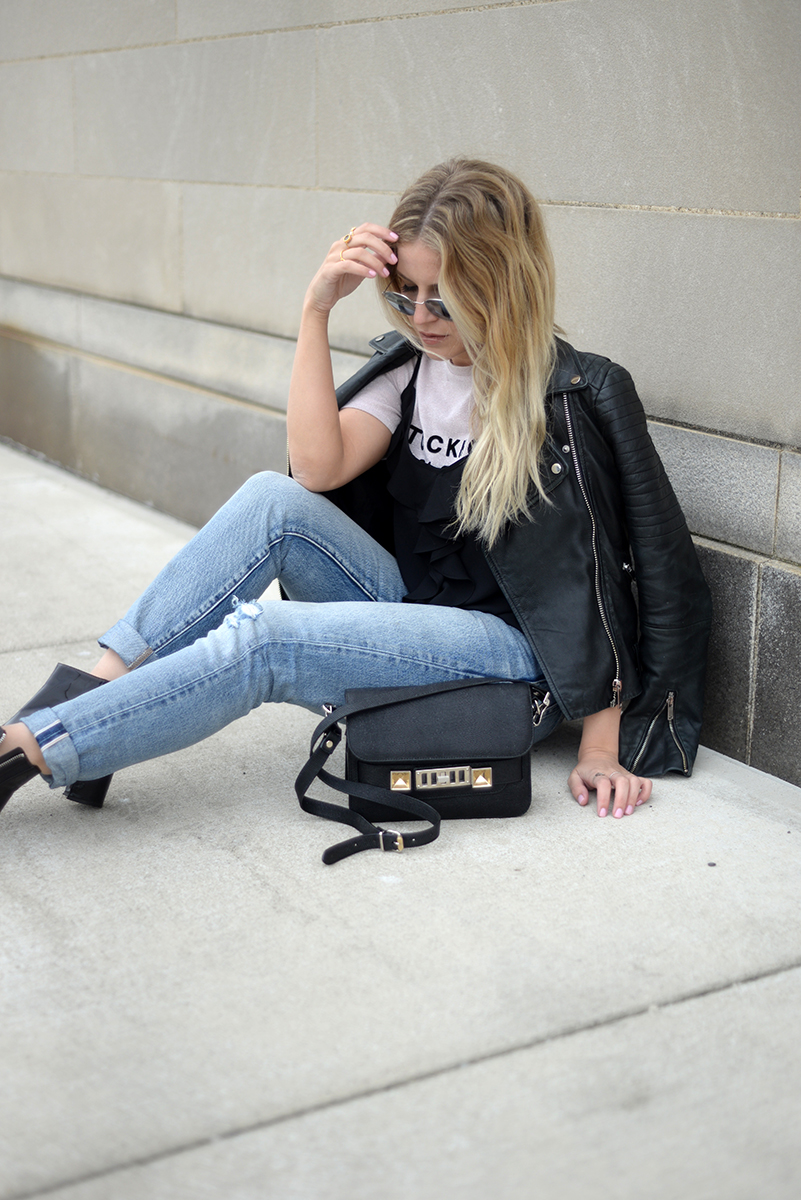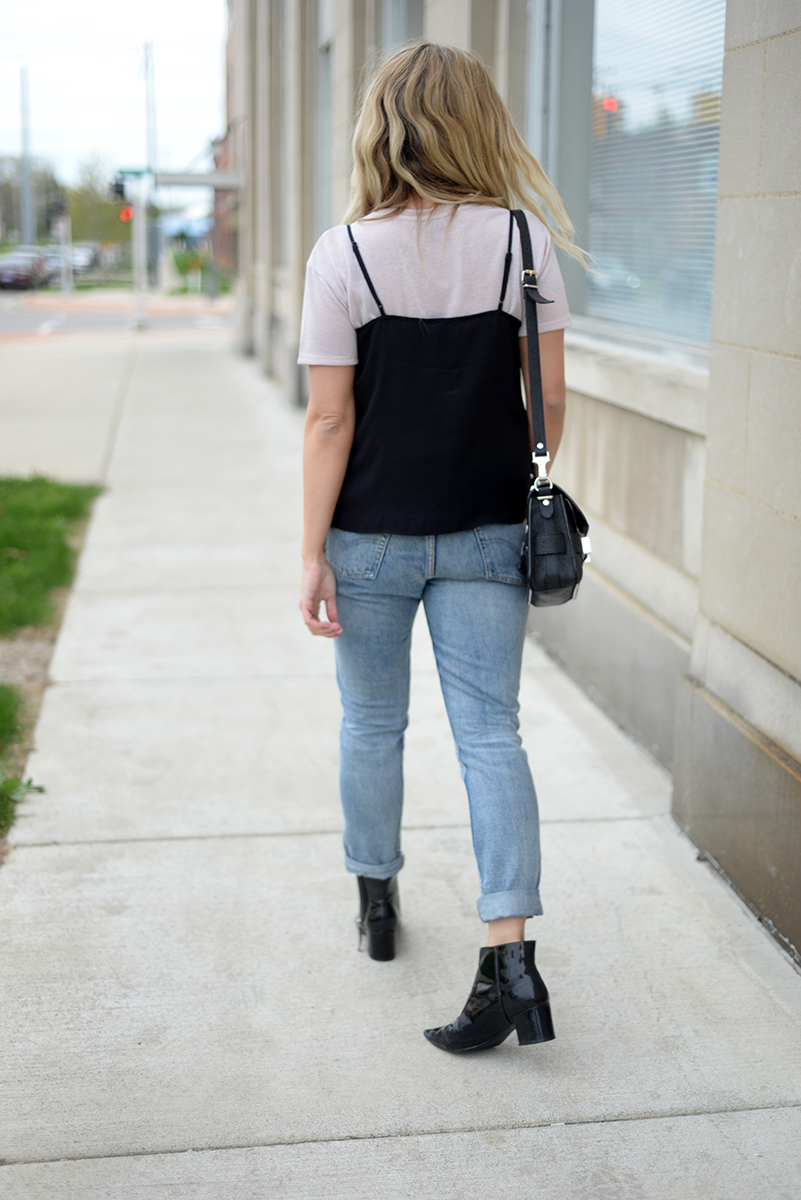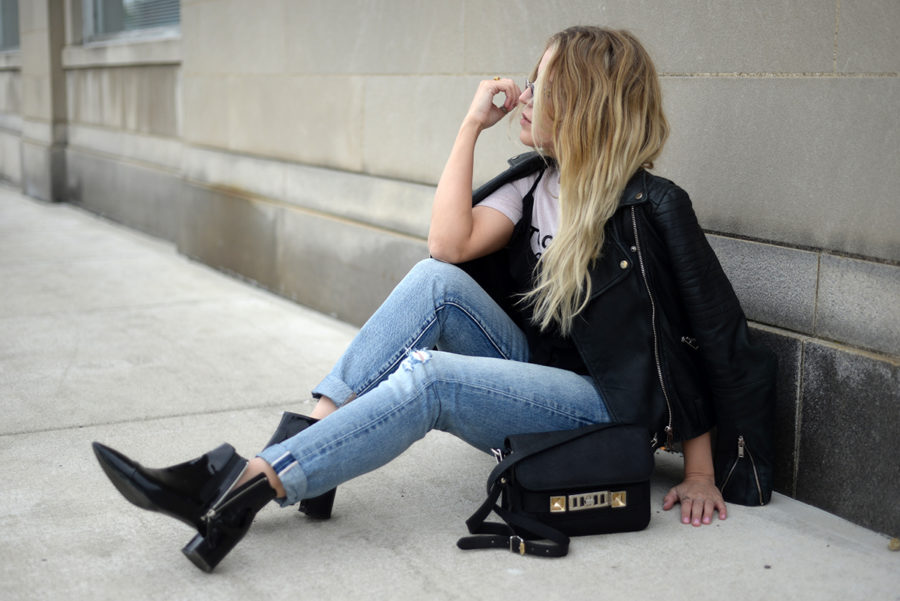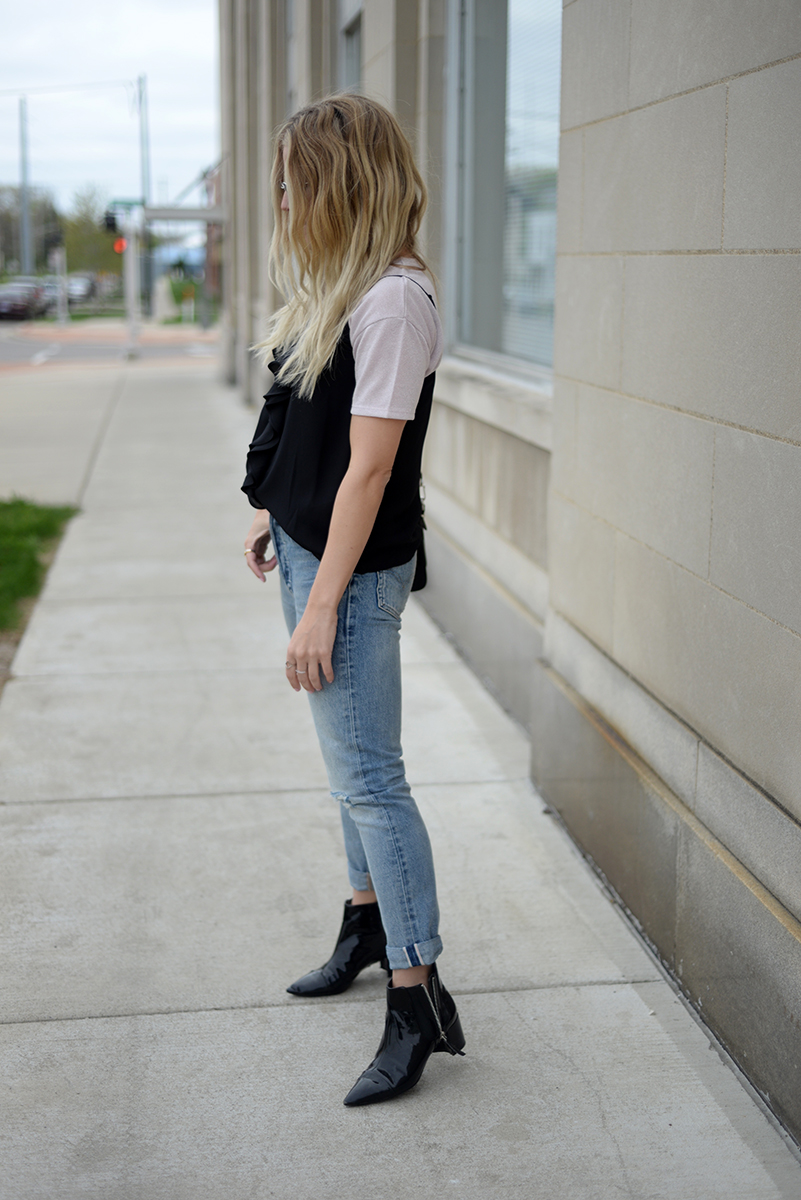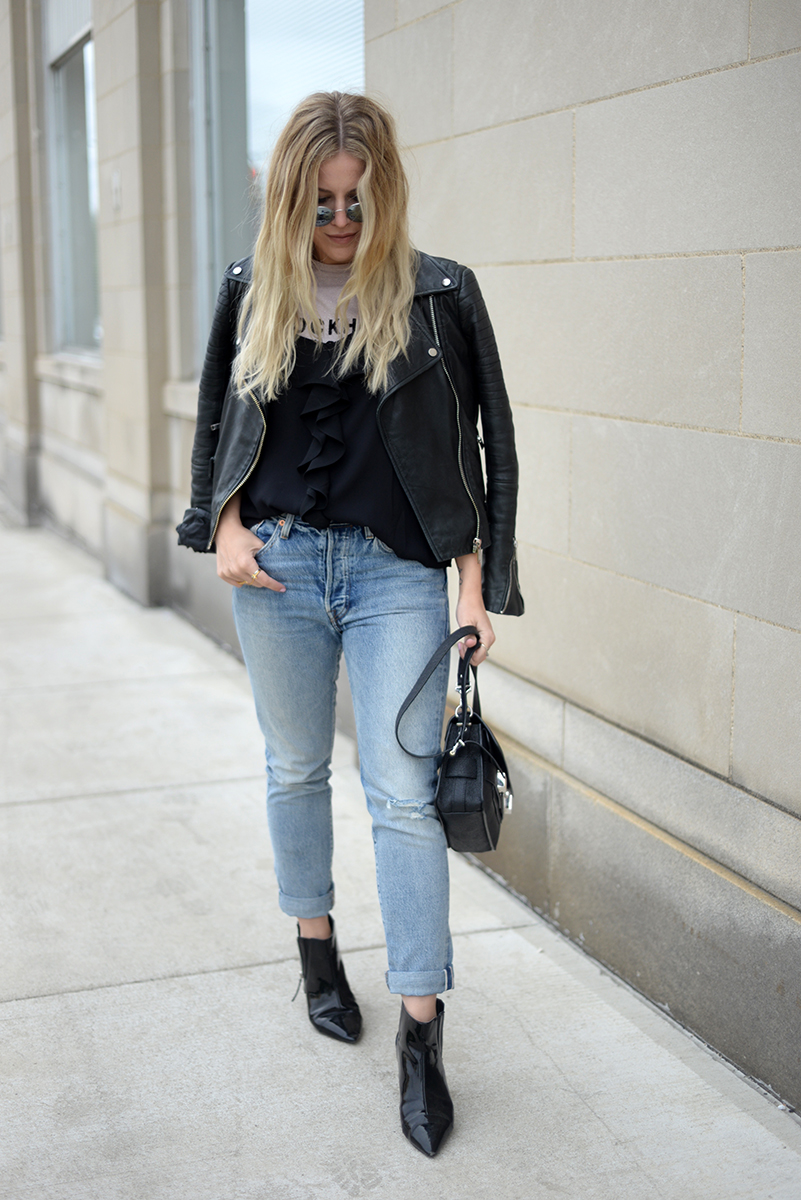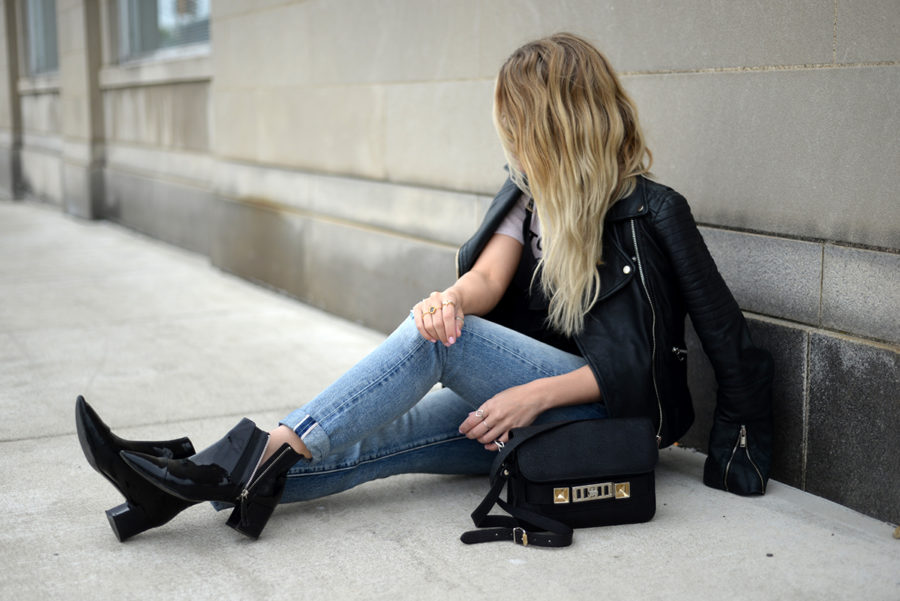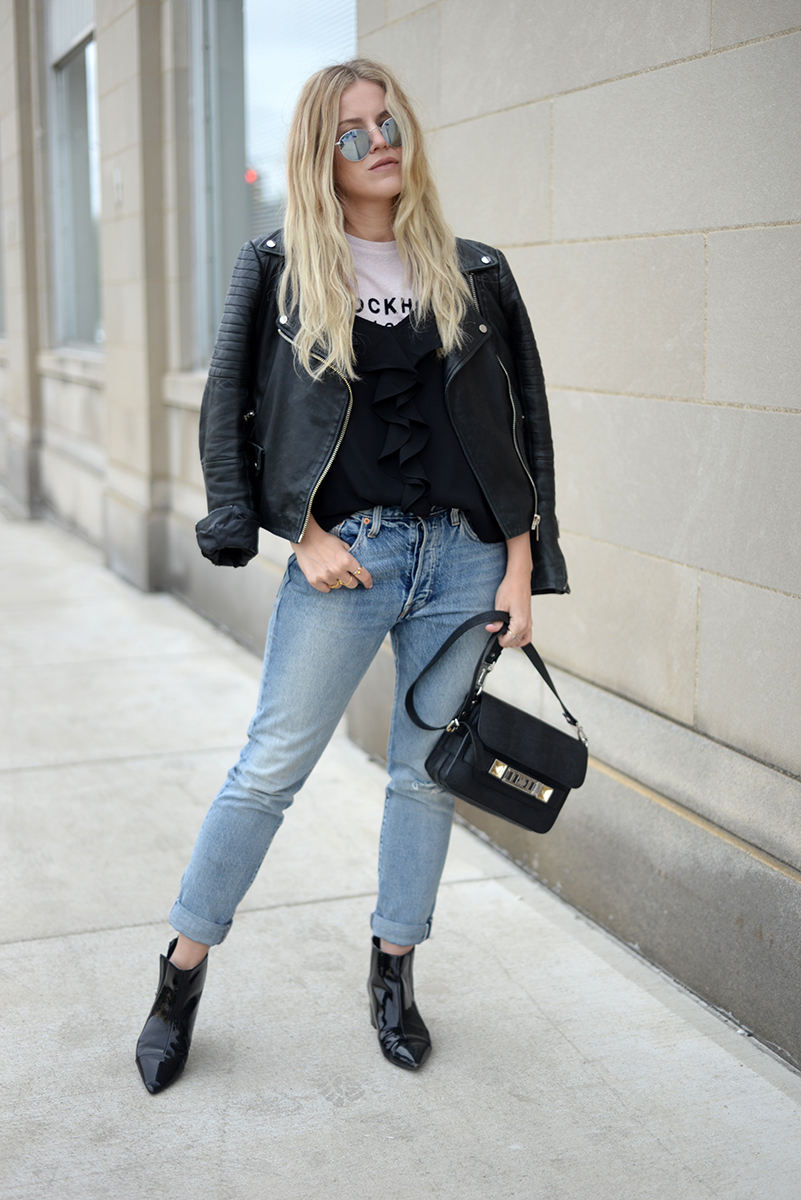 [Top from Topshop, tank from Forever 21, jeans by Levi's, boots from NineWest, bag by Proenza Schouler, rings by Katie Dean Jewelry, leather jacket from Zara]
Photos by Ashley Howard