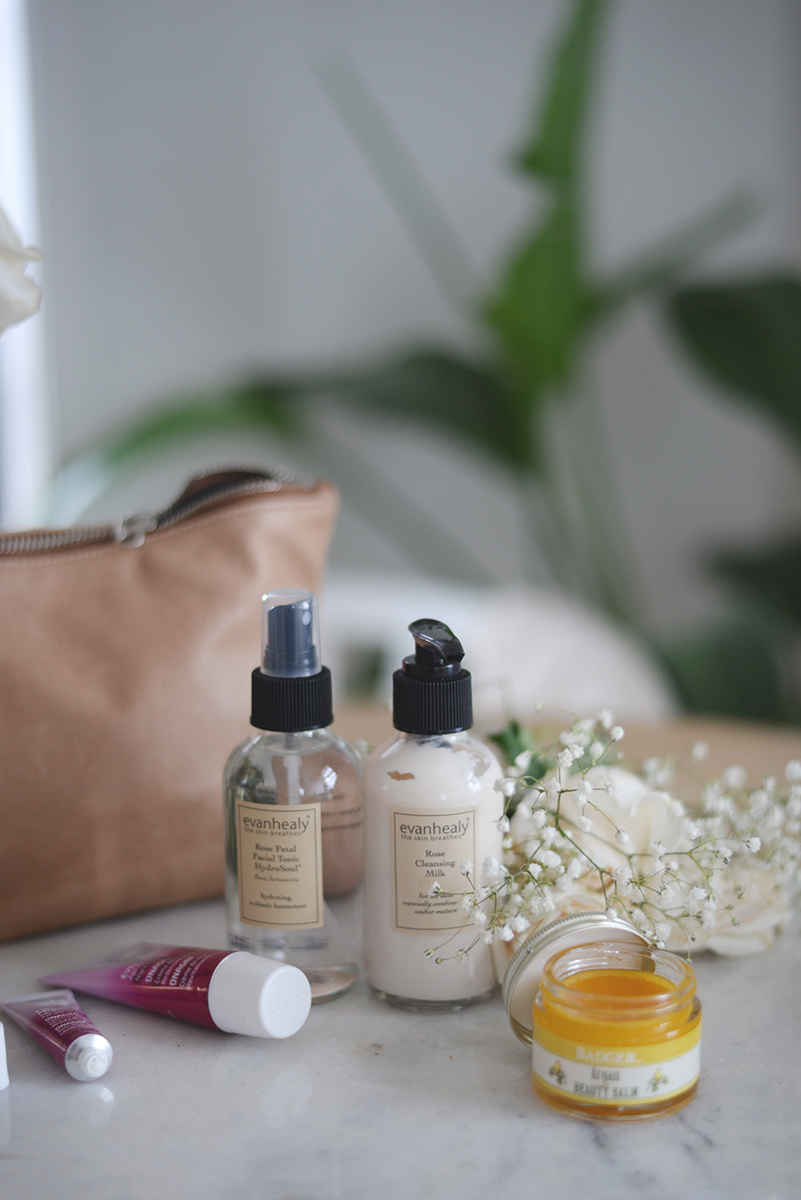 I've been making mistake after mistake early on this winter, severely drying out my face and leaving it dully, flaky and just sad looking. Mistakes like blasting my heat in my car on my face, taking scalding how showers and using the wrong skincare products this time of year. I just hosted a skincare event at Fresh Thyme last week where I could share a few of my favorite products and how to best care for my skin this winter, and wanted to share them here too (and a few photos from the event!)
Find the Right Cleanser
A gentle, moisturizing cleanser is necessary this time of year as we're hit with cold winds and hot, dry air in homes. I was using a charcoal mud cleanser which is great when I'm extra sweaty and oily during the summer, but my skin was flaky and my lips were drier than usual. And so I switched to Evan Healy rose cleansing milk and now I'm obsessed. First, the smell is just so calming and wonderful and it cleans off all my make up (even eye make up!) with ease and leaves my skin feeling moisturized and not dry at all.
Exfoliate, but not too much
Another skin mistake of mine has been exfoliating TOO much. I never thought this was a problem until estheticians got after me and I did a little more research. When you exfoliate too much, it creates cracks in your skin barrier, which leads to inflammation and hydration loss. This article explains it well. I love Peter Thomas Roth peeling gel.
Incorporate a Toner
Toner has always been a step I've skipped due to laziness. And now I use it every night. I think it's great to remove any makeup your cleanser didn't remove, but I generally don't wear much makeup and so I prefer a spray toner. I've been using the Evan Healy rose petal facial tonic that's meant to hydrate dry skin which is my primary reason for using it. Toners also help restore skin pH balance, another reason I love to spritz it on at night, giving my skin time to readjust and balance. And I love to spray it on midday to refresh my face. My skin looks dry and dull midday and this helps quite a bit!
Use Vitamin C
In just the last six months, I've added vitamin C into my skincare routine and this is something great to incorporate year-round for youthful skin. It promotes collagen production, reduces skin discoloration (the primary reason I use it) and creates brighter, healthier, more hydrated skin. I used this before every night before my moisturizer. Mad Hippie vitamin C serum from Fresh Thyme or Ole Henrickson truth serum are great.
Don't forget to Moisturize
I LOVE a good night cream, I'm days away from turning 32 and my skin needs the moisture more than ever. Weleda renewing night cream and evening primrose eye/lip cream from Fresh Thyme or when I need super intense moisturizer, I use Aveda's wedding overnight masque.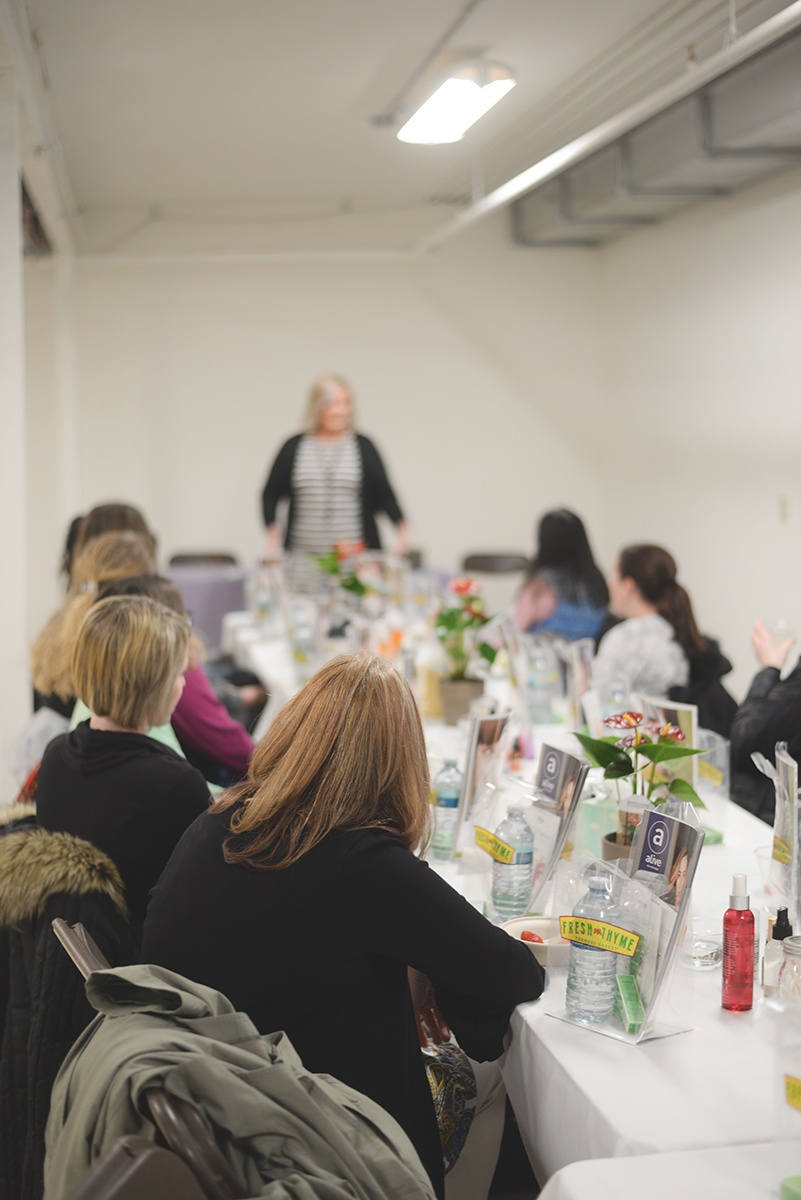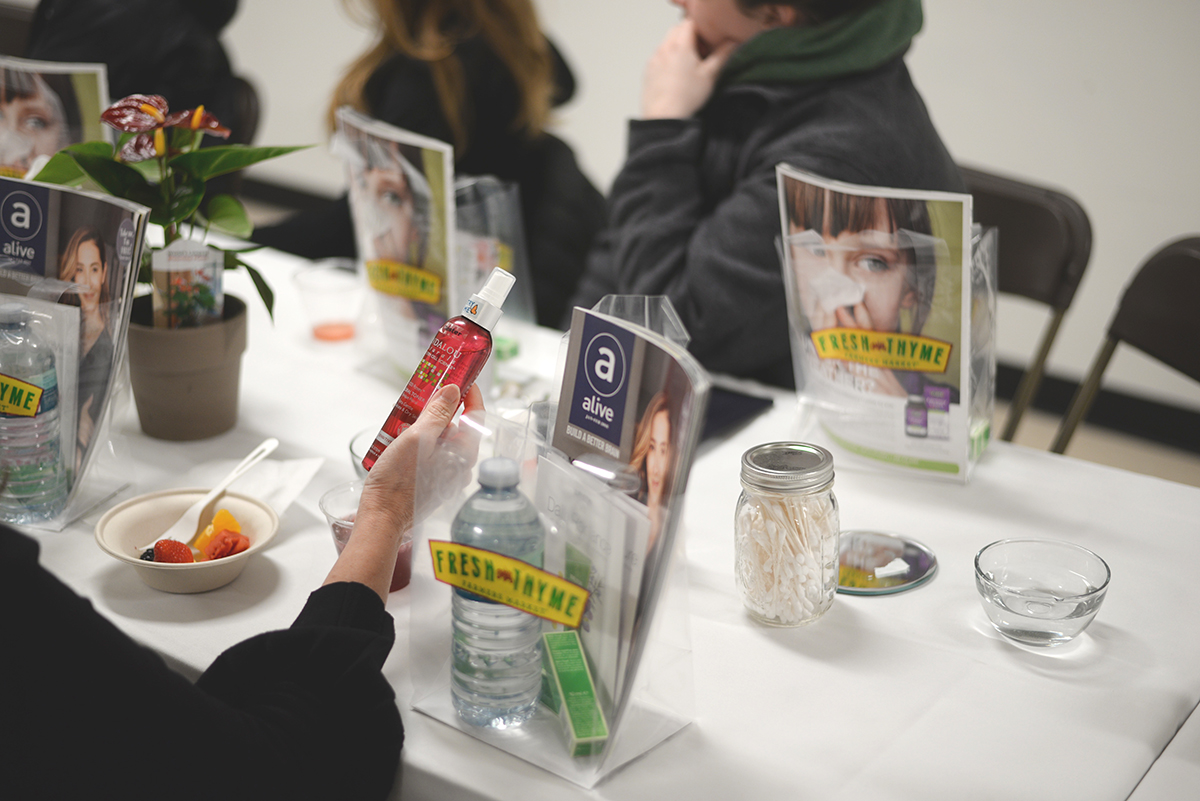 *Thank you to all the Lansing ladies who attended and a big thank you to Fresh Thyme East Lansing for letting Jessica Williamson and I host a workshop! If you're looking for organic and natural skincare and you live near a Fresh Thyme, I encourage you to pop in and try out the tester products!