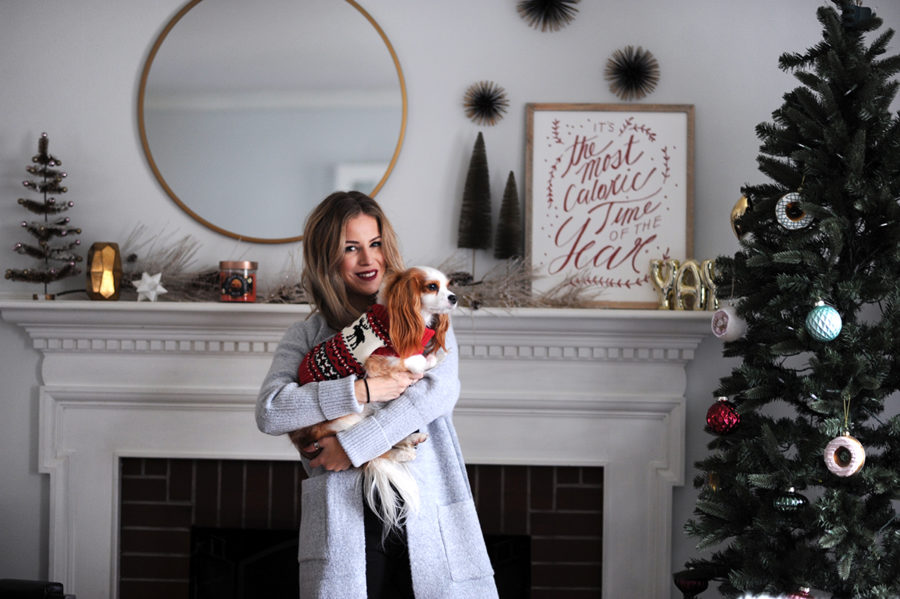 Holiday Cheer
I spent the holiday weekend slowly decorating my first Christmas tree for the first year in my house (don't worry, I've added more ornaments now.)
I never cared much for holiday decor before I owned a home. I now find myself filled with holiday spirit and cheer. I even welcomed the snow a few weeks ago, I didn't even curse it.
I decorated my fireplace mantle with this illustration from Minted that reads, "the most caloric time of the year." I loved the playful message and the frame I selected. I added a few tree decorations, glittery pine cone branch and a  gilded "YAY." Easy enough! Now for the giveaway details…
Minted Giveaway
If you'd like a chance to win $250 credit to Minted where you can shop stationary, design personalized cards and purchase art, gifts and more, visit Minted to enter just by sharing your name and email! The giveaway is open to U.S. residents only and the giveaway concludes on December 9 at 11:59 p.m. PDT.