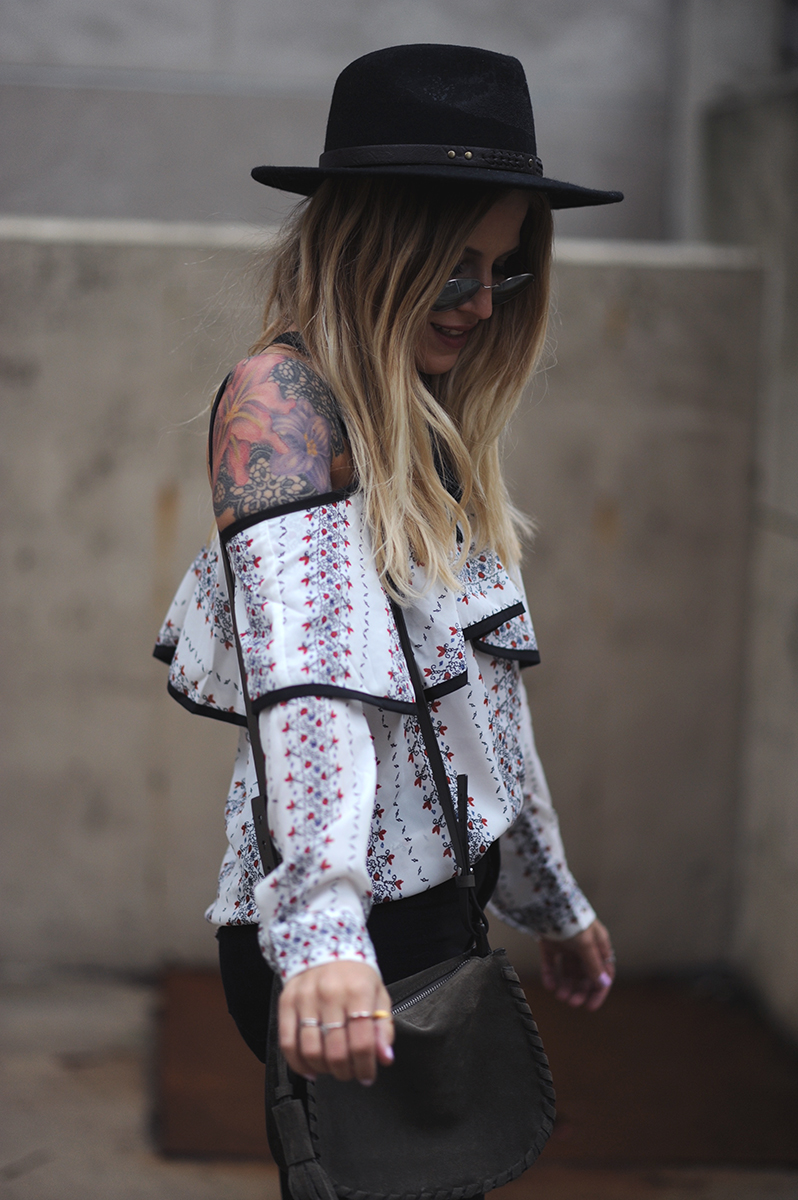 Cold Weather, Cold Shoulder
I underestimated the cold temperature and wind on Sunday. Imagine me chasing this goddamn hat down in puddles as it flew off my head too many times to count. It was soaked, but I was damned if I was going to let Mother Nature fuck me over and take that hat from me. So like an idiot, I kept putting it back on. And the cycle repeated itself.
I love this top–and can't wait to wear it on repeat this summer, when it's more appropriate. I layered a leather jacket over this, which worked well, but it covered up all the cute details.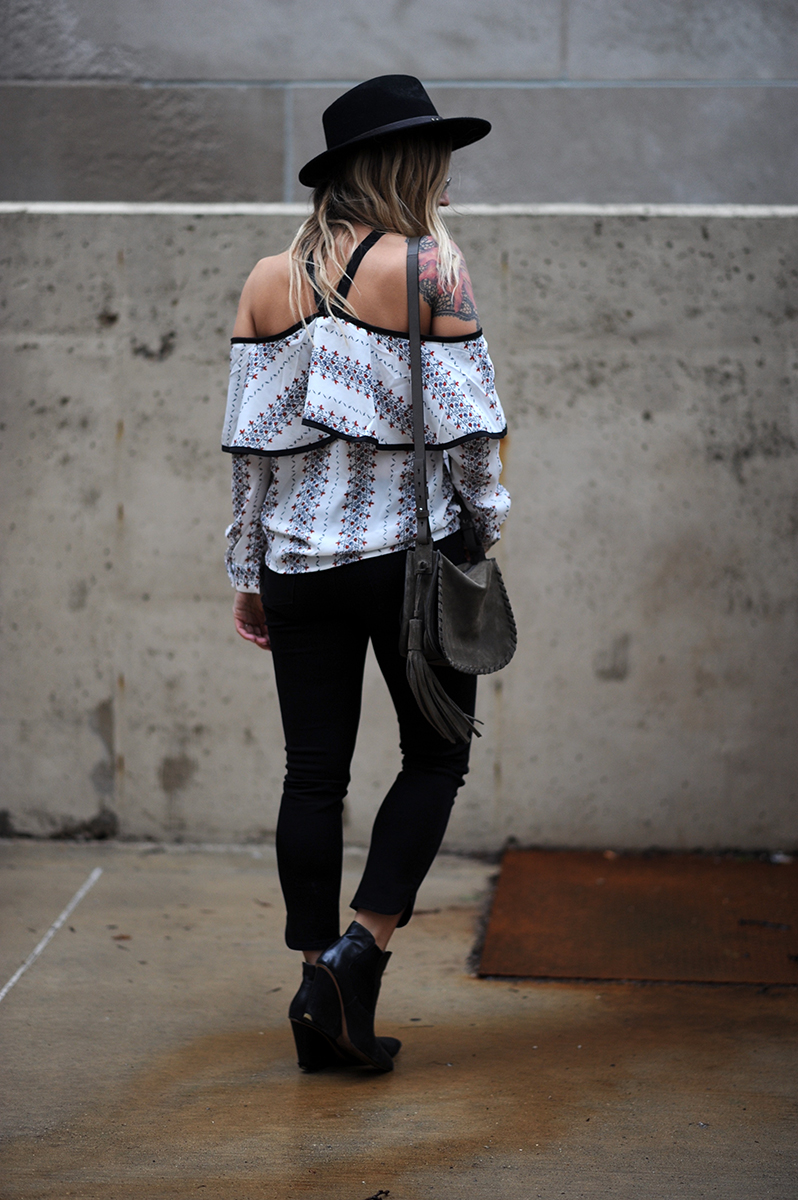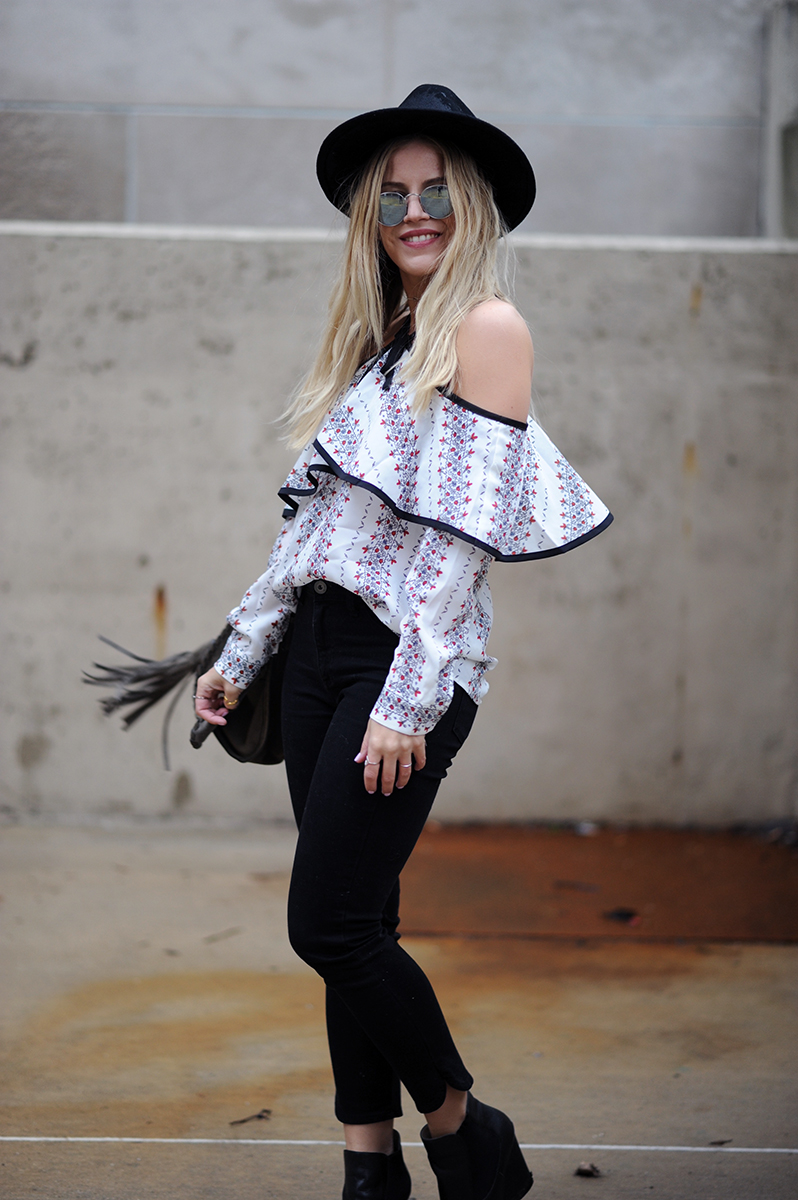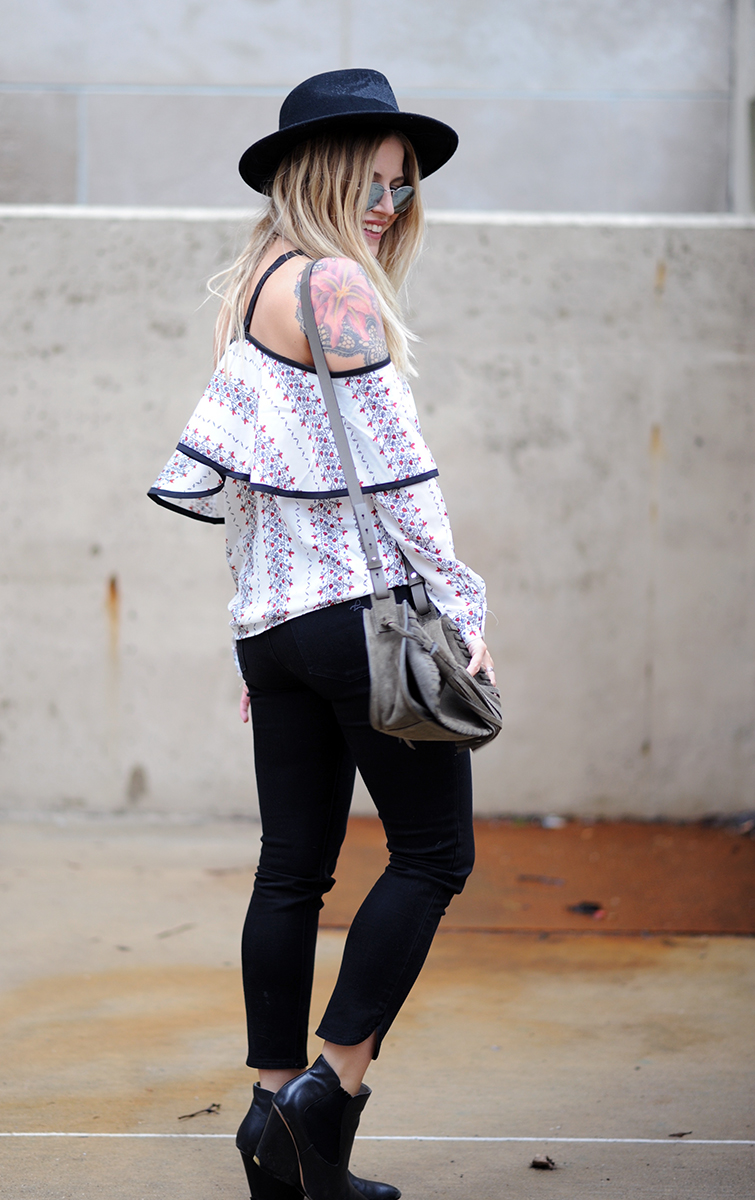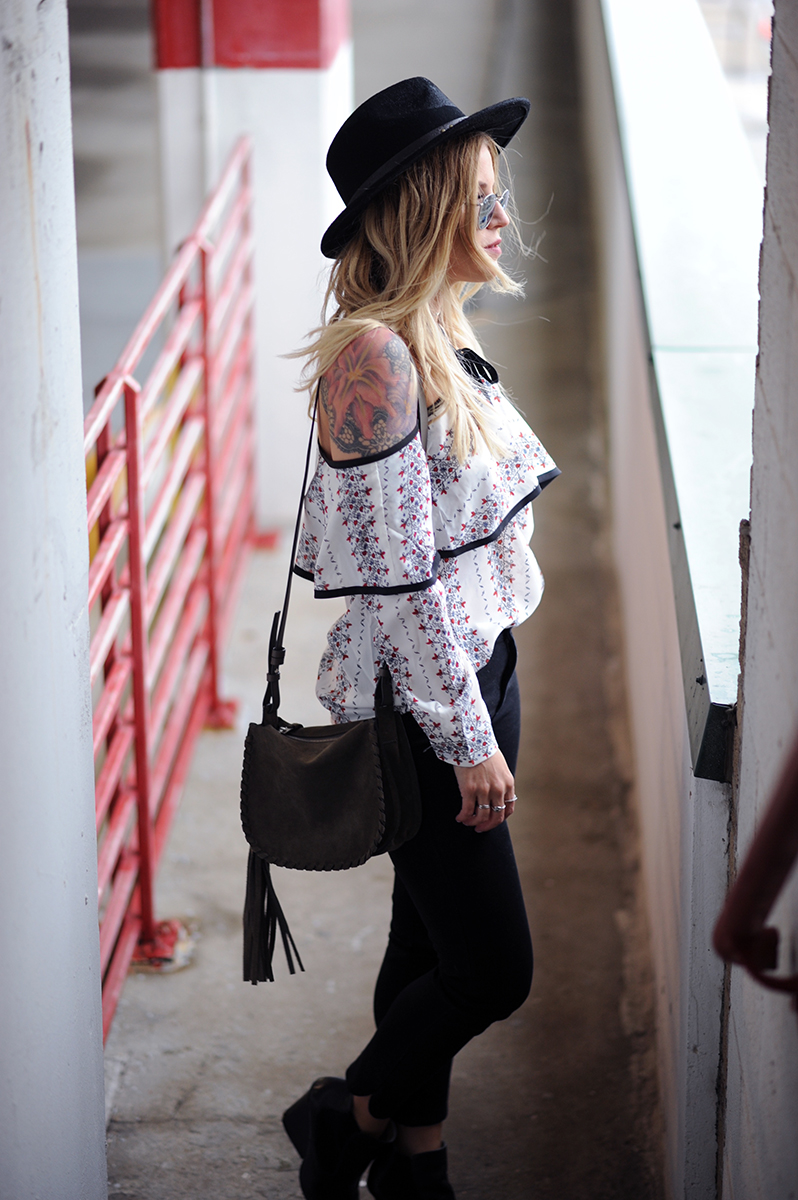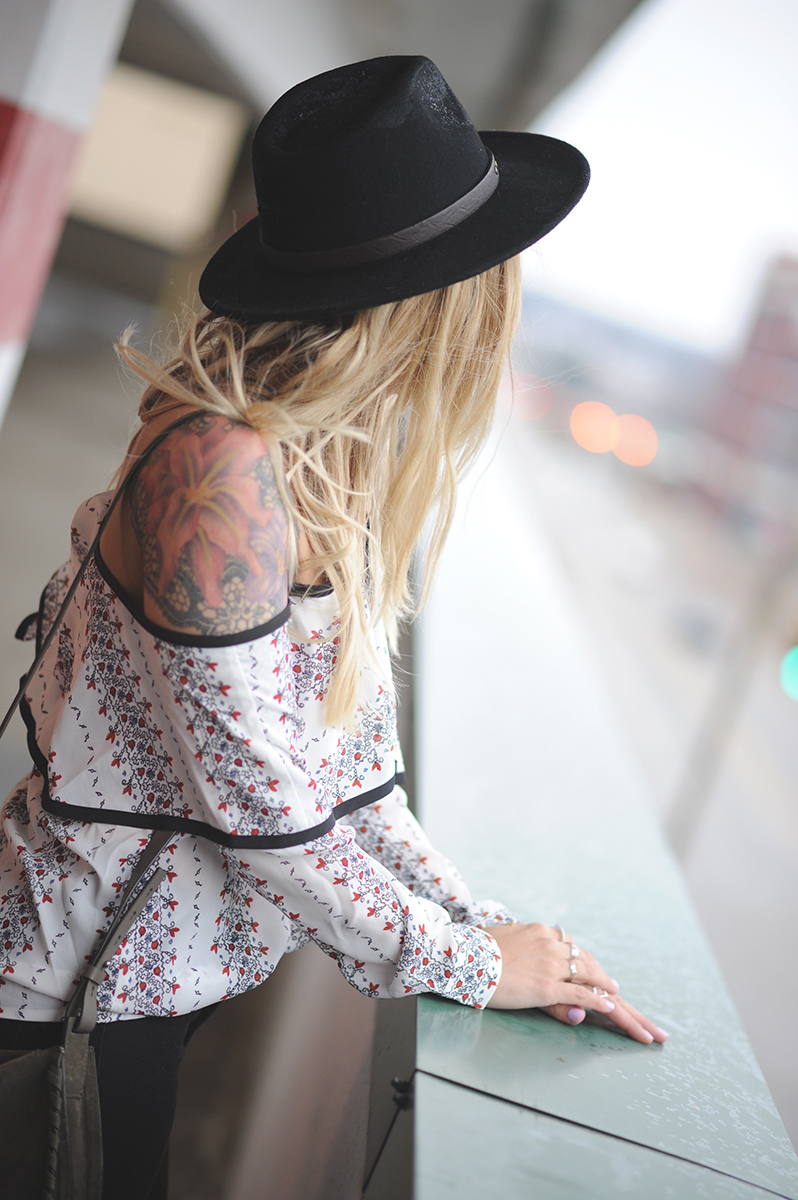 [Top c/o Shein, DL1961 jeans from Retail Therapy, bag by All Saints, boots by Steven]
Photos by Ashley Howard