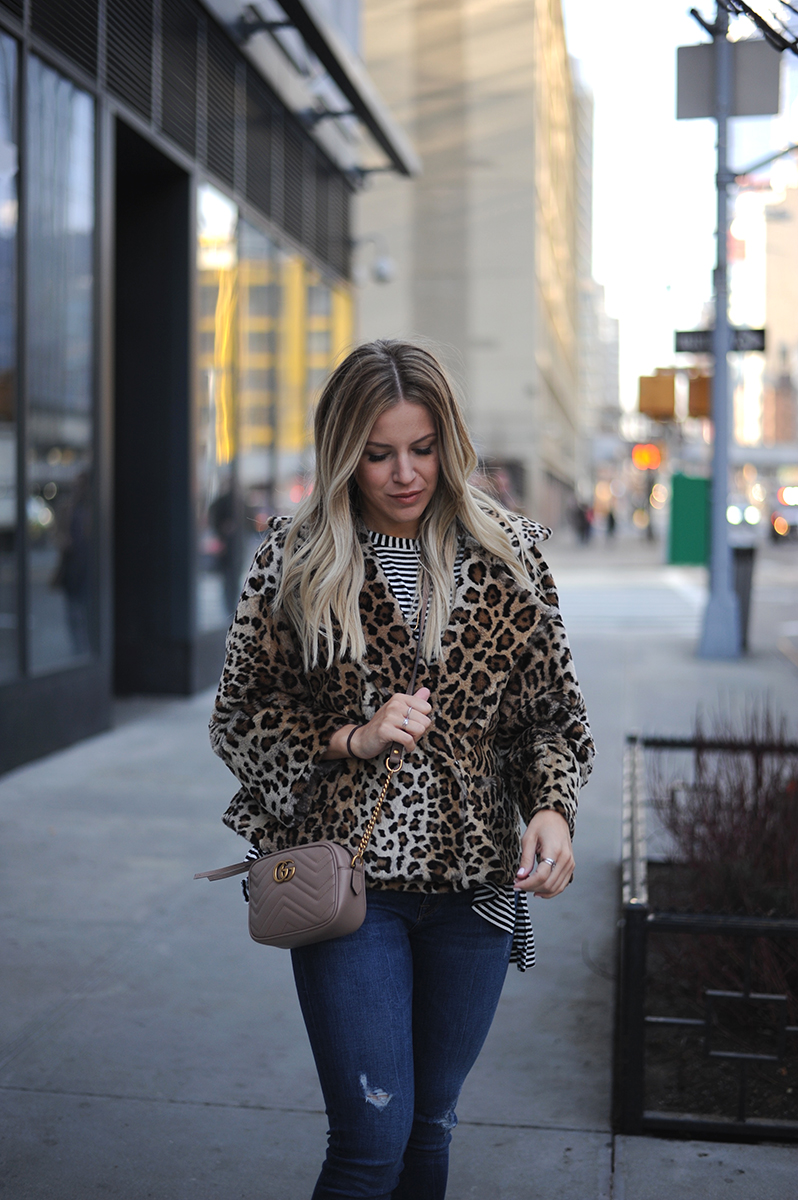 Yotel
I forced Celeste from Retail Therapy to snap a few photos of me outside our hotel before we headed off to Chelsea for a buying trip to Designers and Agents. I looked tired and grumpy and I felt that way too. I should've passed on taking photos, but I liked my go-to look for the day and wanted to quickly document it.
A Visit to Chelsea
After a full day of appointments and meeting new labels to carry, we headed over to the Chelsea Market. It's been probably four years since I was last there, but I remember eating delicious gelato. I just love food markets. Since I'm so incredibly picky, I can always rely on everyone–including me–finding exactly what we want to eat.
I ordered and ate gelato before settling on a slice of pizza for dinner. Praise baby Jesus, the gelato place was still there. Once we were properly fueled by ice cream and cheese, we headed to Artists & Fleas and ended our night at the Anthropologie that's attached. I found some cute gifts and a pair of Levi's. Success.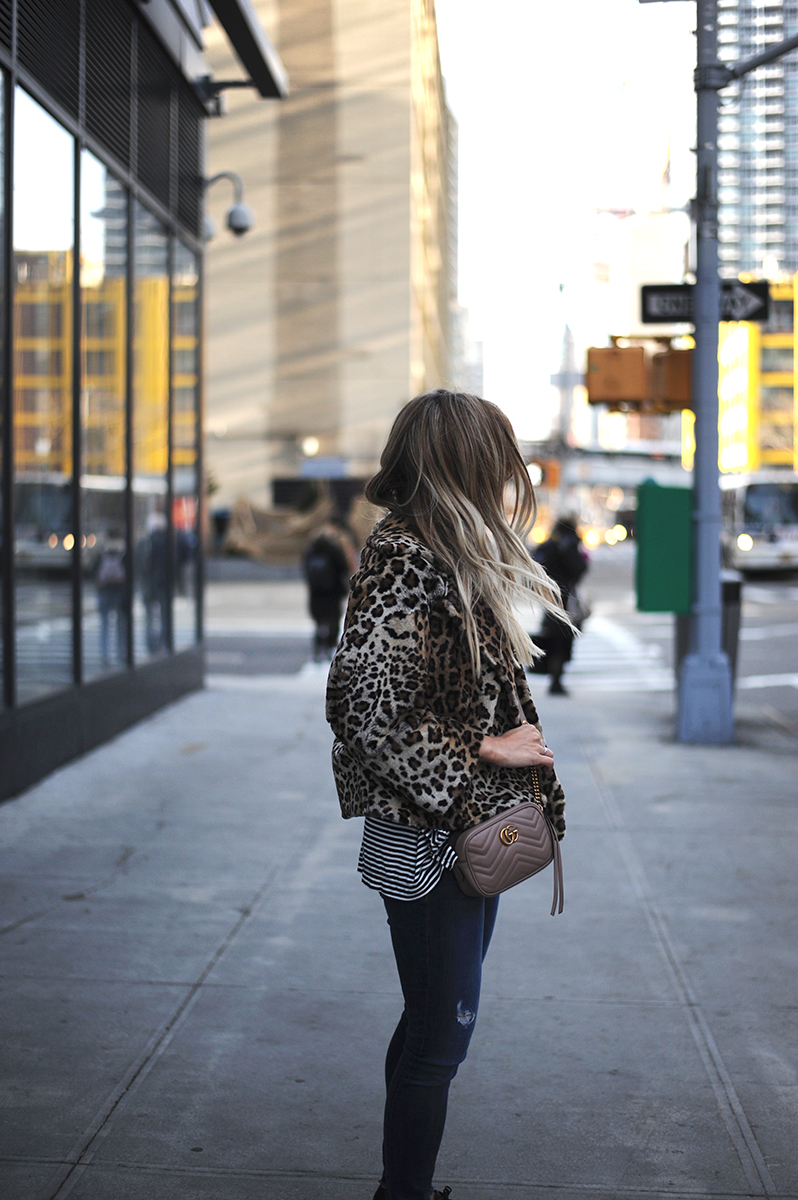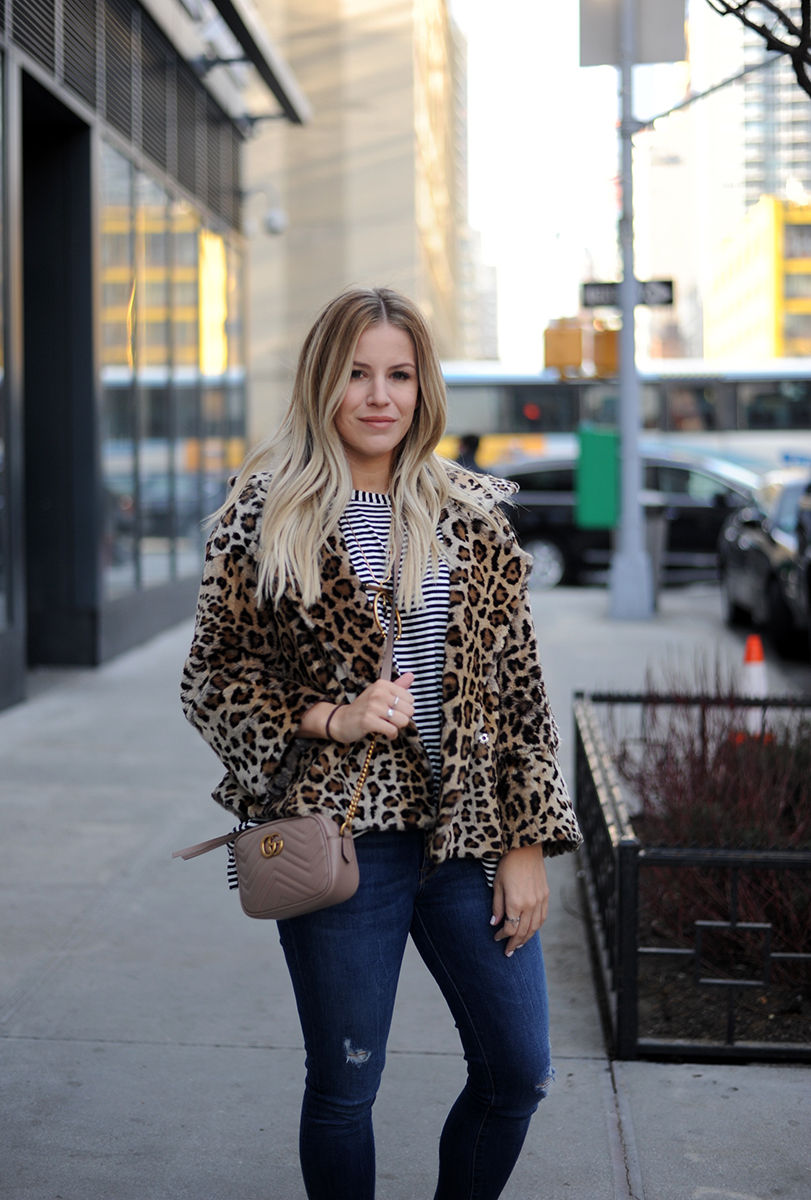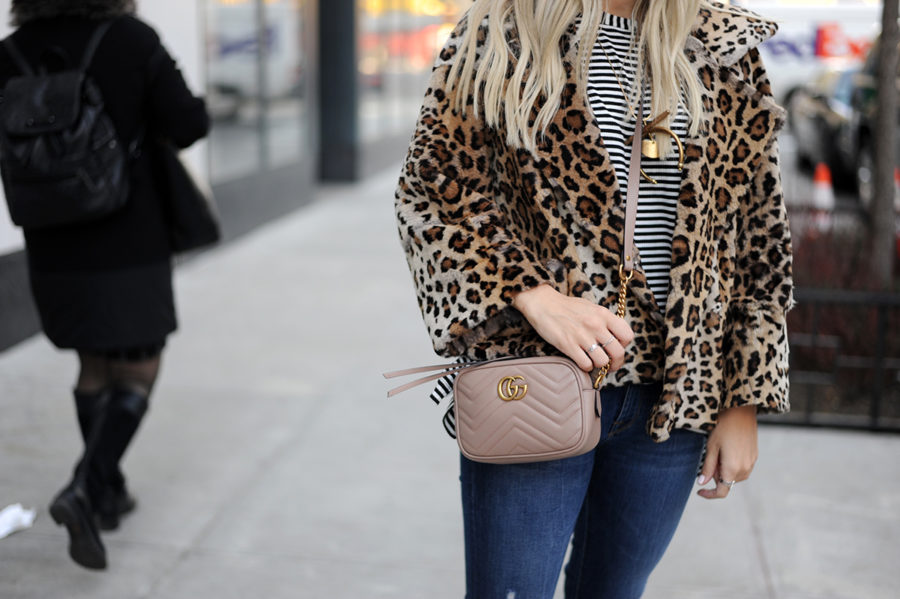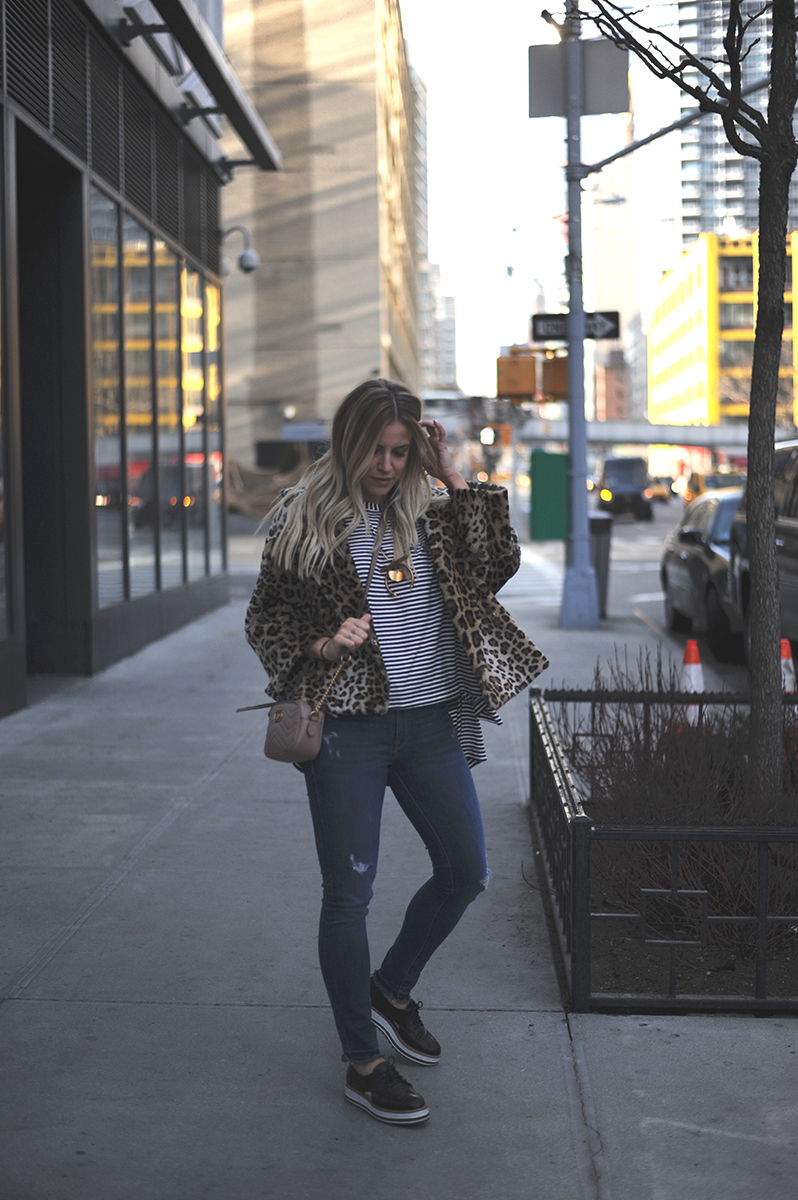 [Vintage leopard print coat from Bella Furs, necklace by
Clyde's Rebirth
, jeans by DL1961, shoes by
Summit White Mountain
, bag by Gucci, under eye bags c/o of early flight, no sleep and lots of walking]