I layered up on a chilly day in Chicago a couple weeks ago for a fun day with Verizon Wireless where a surprise device was unveiled to us. A Samsung Galaxy camera was bestowed upon me. The camera–basically some star trek shit is like a smart phone yet has more capabilities than the typical smart phone or point/shoot camera.
Let's be real, I'm still a camera snob and these photos don't add up to the quality that my DSLR and 70-200 mm lens lend, but I could fit this into my clutch and it actually worked well in low light situations. I'm excited to bring this camera around and capture life's happenings while reserving my D700 for my outfit photos and my photography work.
[top + jacket from Zara, jeans by J Brand, necklace by Merl Kinzie, heels by Elizabeth and James, clutch by Clare Vivier, watch c/o BCBG]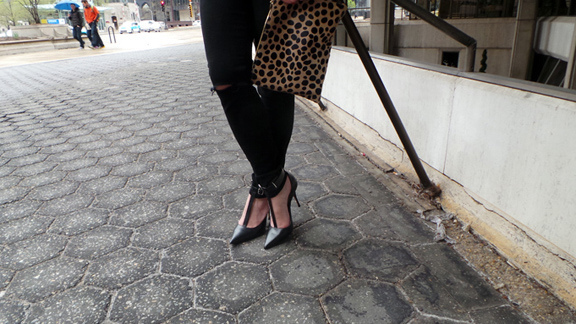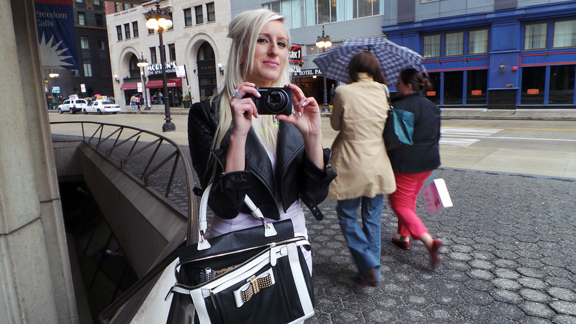 Rachel of Chicago Chic with her cam!
Disclosure: I'm participating in the Verizon Style Voices program and have been provided with a wireless device and six months of free services in exchange for my honest opinions about the product.