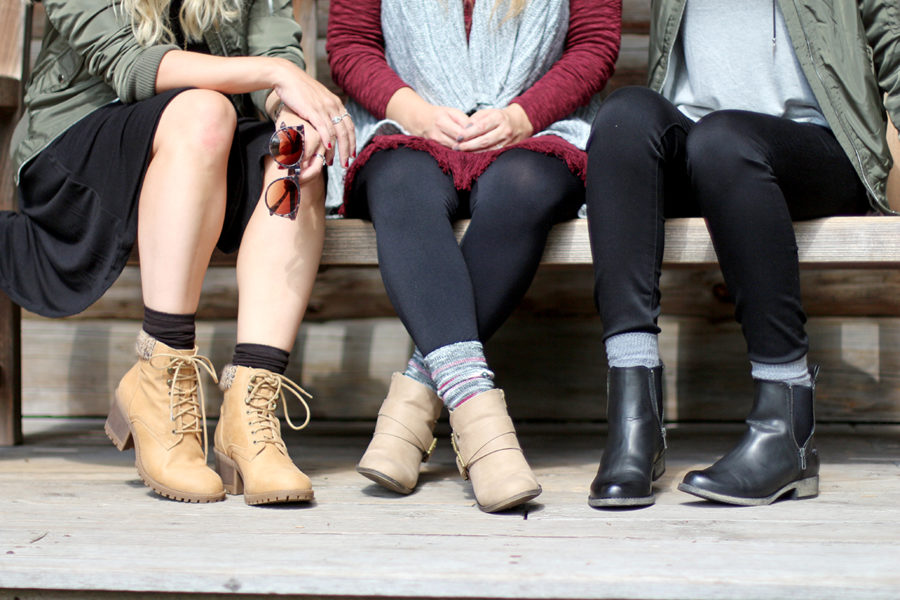 Boots With the Socks
Boot season is upon us! I usually forego socks all together in life, but Meijer challenged Tieka of Selective Potential, Alex of That Chic Lex and me to style boot socks and an outfit around the boot/sock combo. Alex is my kindred, more stylish spirit and she chose a chelsea boot and a contrasting grey sock (and we both gravitated to this cool ass bomber jacket.) Tieka added some color her boot socks look and I love it. Colorful and cozy.
My Boot/Sock Style
I was a little overwhelmed with all my boot choices, but settled on stepping outside of my black boot comfort zone and found these heeled hiking boots that I paired with brown socks. Because I'm shorter, I liked the idea of a tan boot with a dress and exposed legs to give the appearance of longer legs–so the black shift dress fit my vision perfectly, especially paired with the olive bomber jacket. And I loved the contrast with black and brown/tan!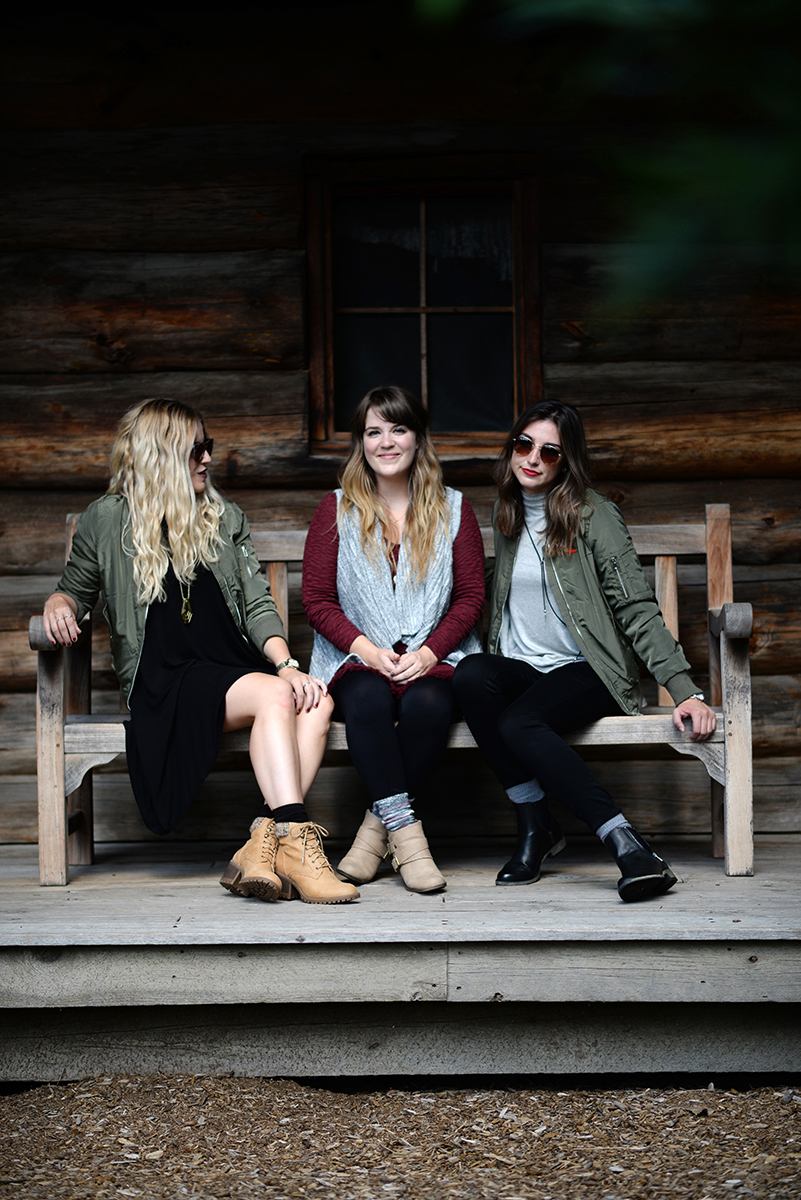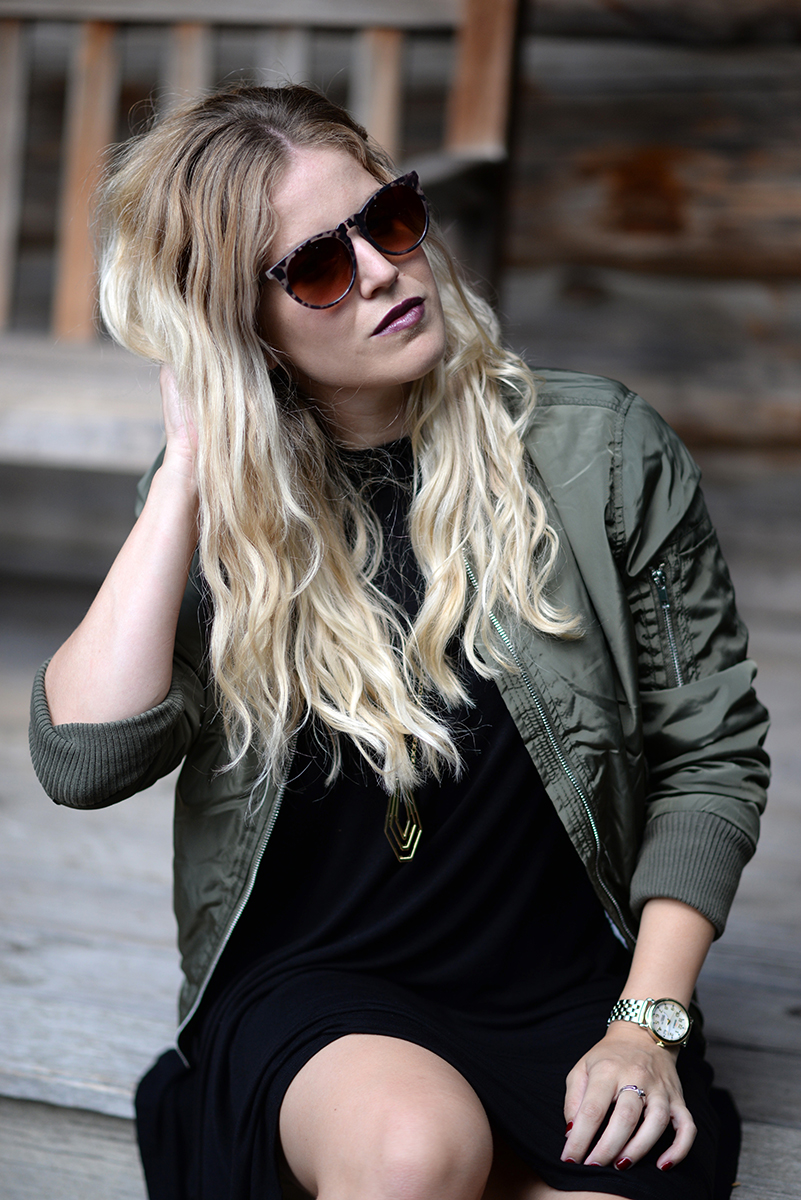 [Dress, bomber jacket, socks, boots and sunglasses c/o Meijer]
Check out more fall style at Meijer Style!