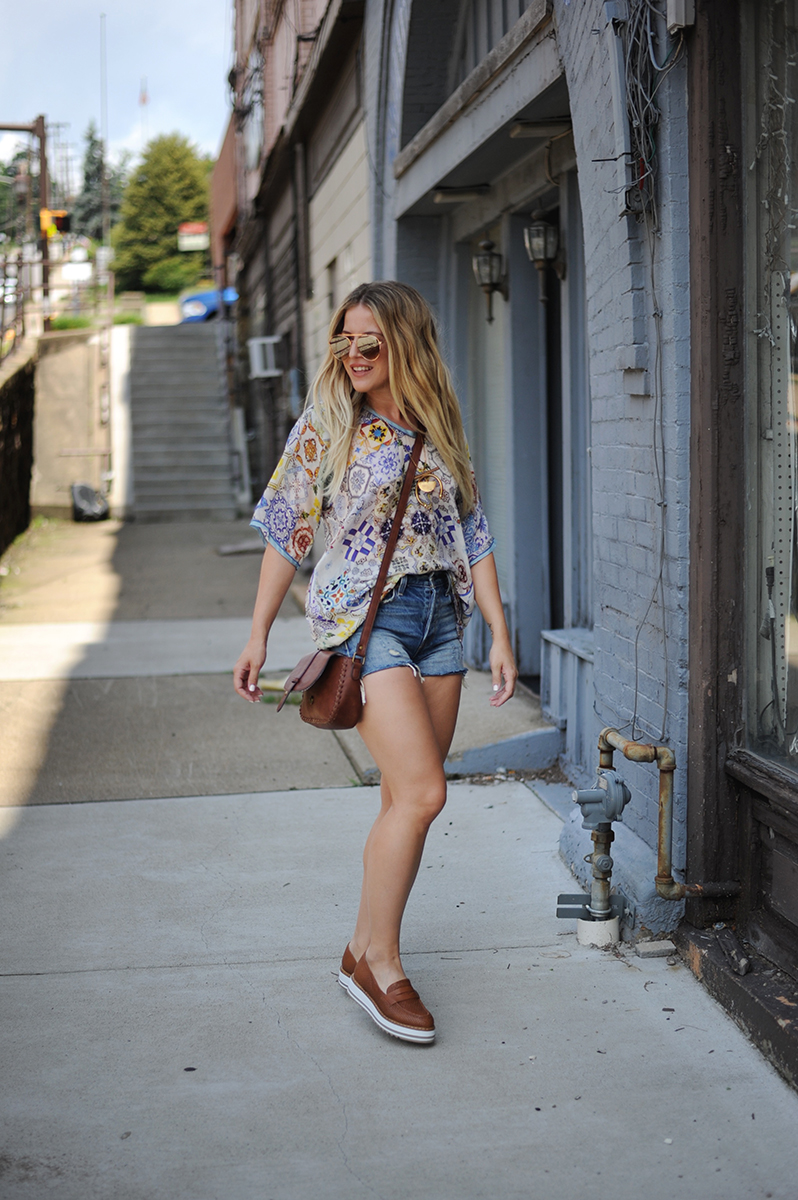 A Trip To Pittsburgh
My weekend trip to Pittsburgh didn't go as planned. It started out great–reunited with my friends of 20+ years to spend the weekend together and see Sam Hunt at an outdoor country music concert. But shit happens. After my brand new car broke down during rush hour on the highway downtown Pittsburgh and a stress-induced migraine, I spent most of my time sulking, feeling sick and nauseated (thanks to migraine) and just disappointed.
I mention this stressful shit just to remind people no one's life is perfect as much as we (I) might try to construct that appearance online. I snapped these photos before the rain rolled in and before we waited three hours for a tow truck. Highlight of the trip though? Getting to see my friends Melissa and Courtney–and sneaking into an Anytime Fitness to get a workout in. Shout out to the dude who noticed me try to sneak behind a guy and the door shut too quickly and once I started throwing a fit, you opened the door for me. I also ate the freshest donuts from Dunkin Donuts–so fuckin fresh.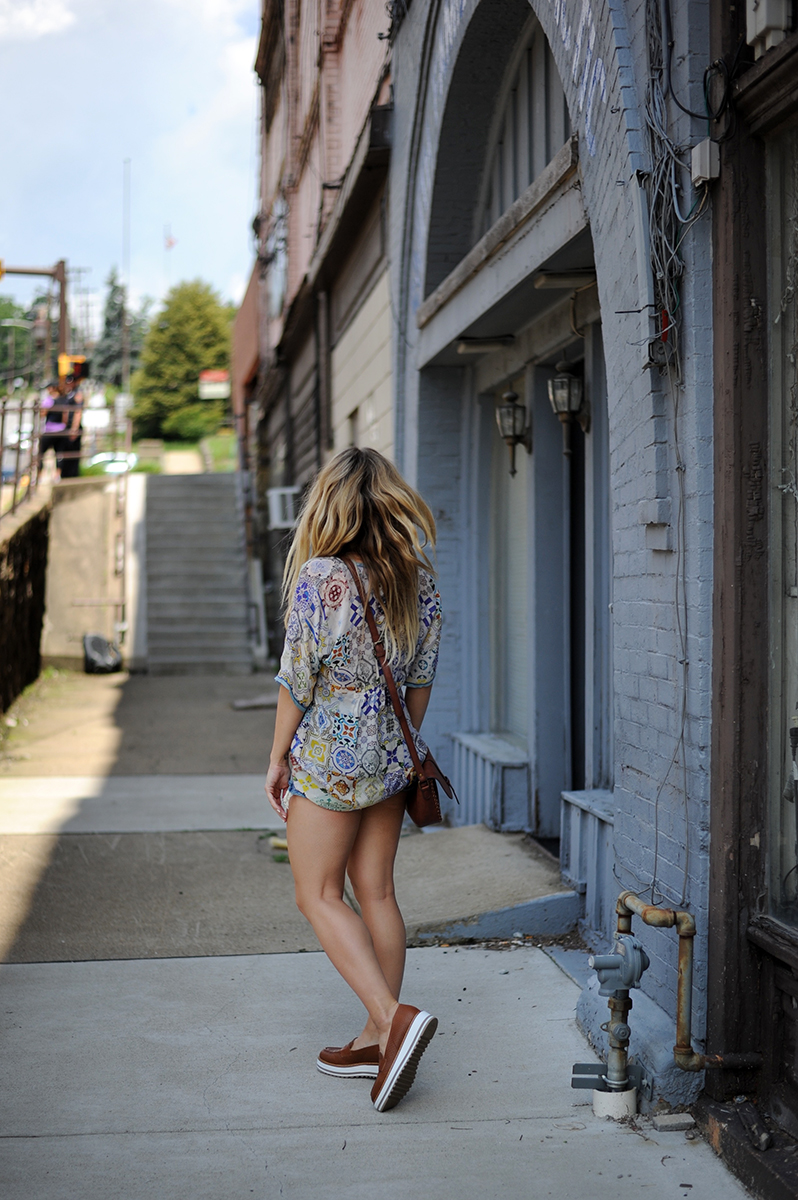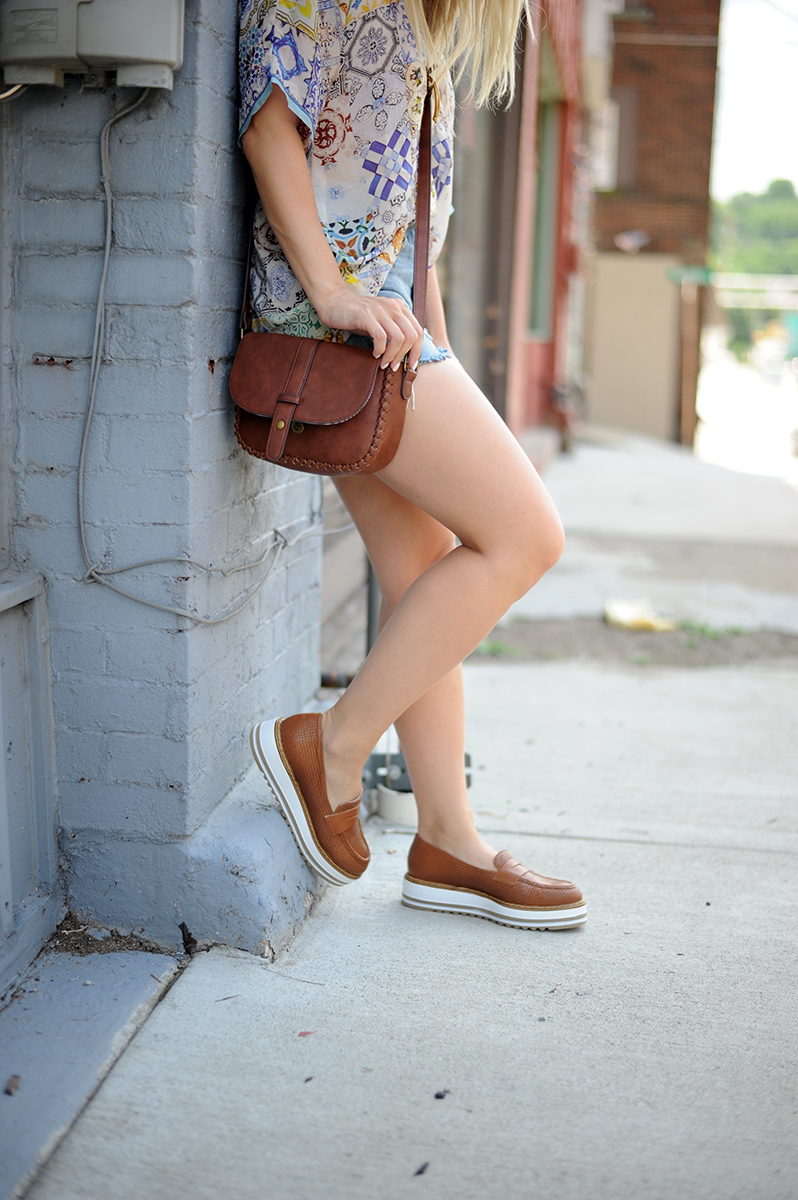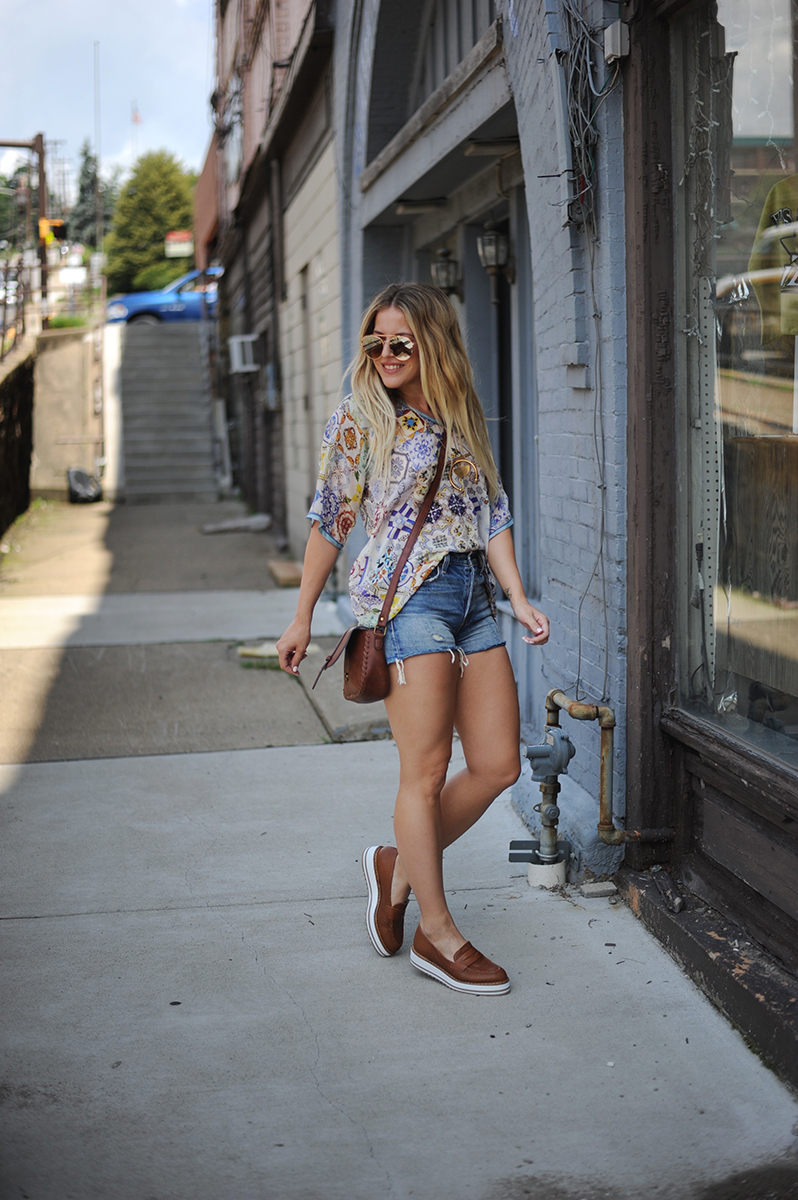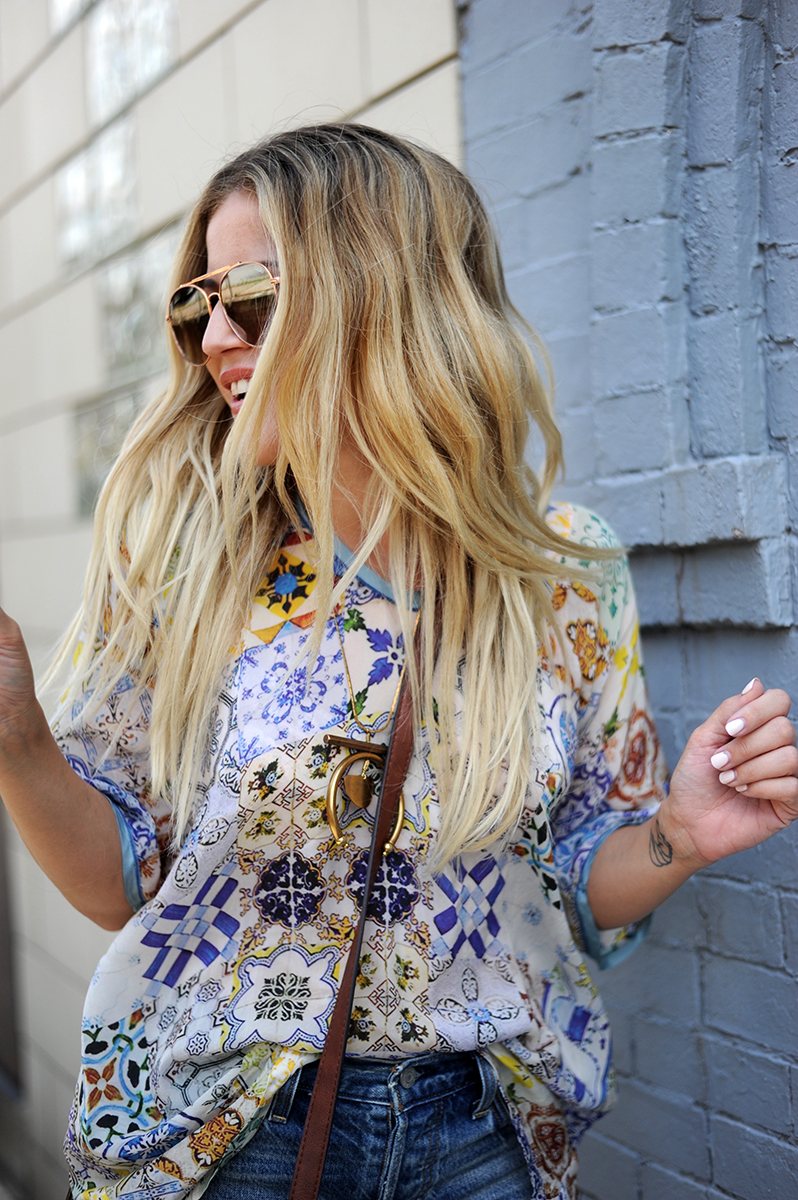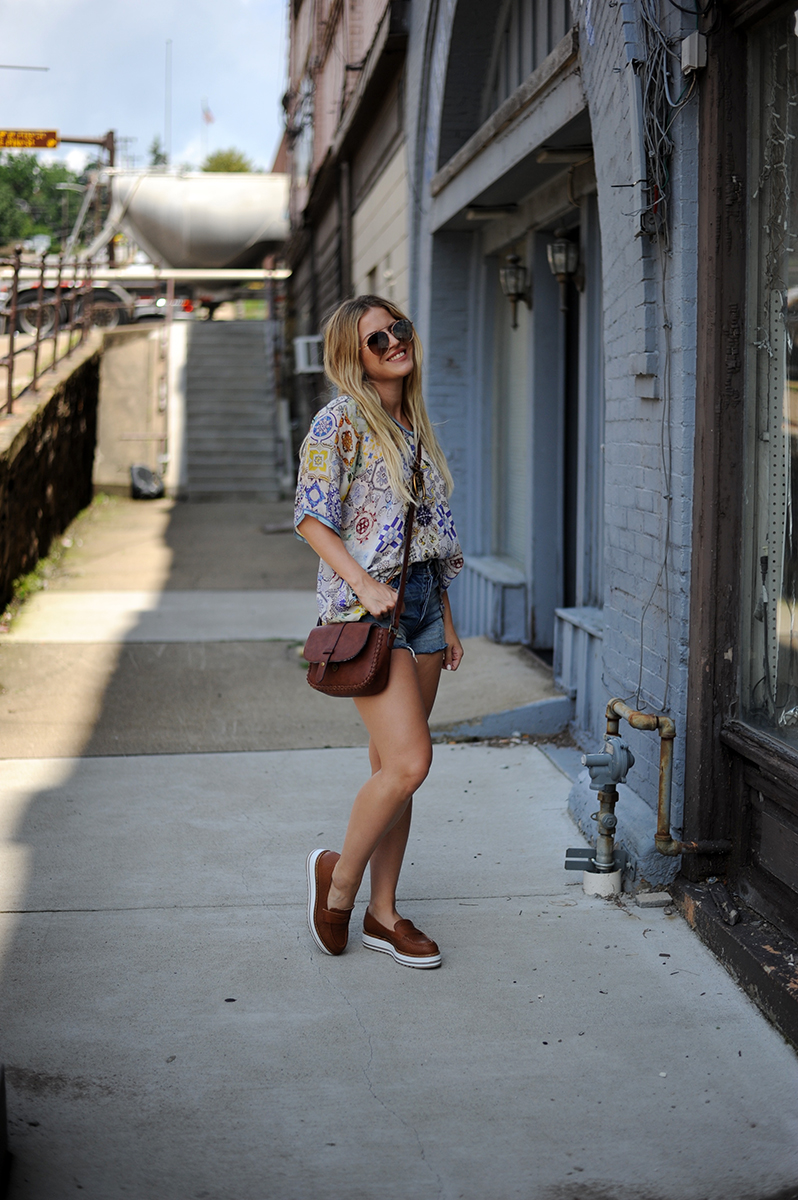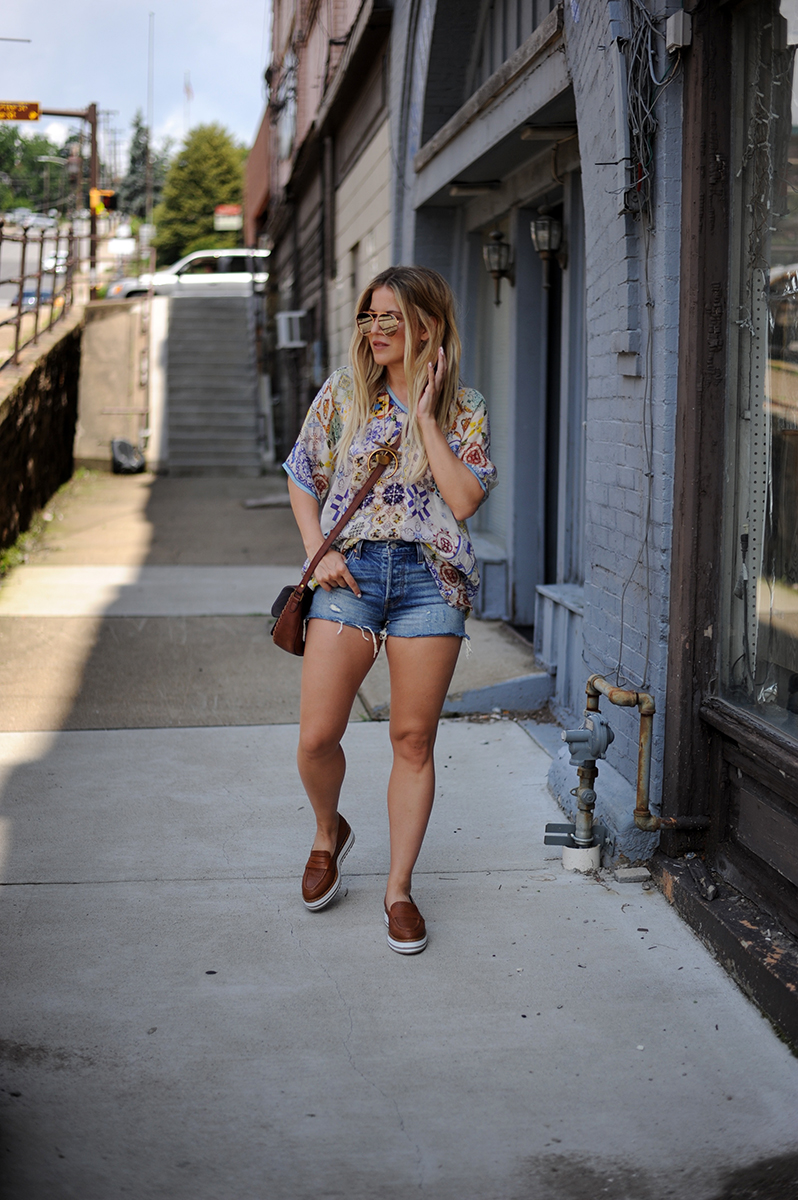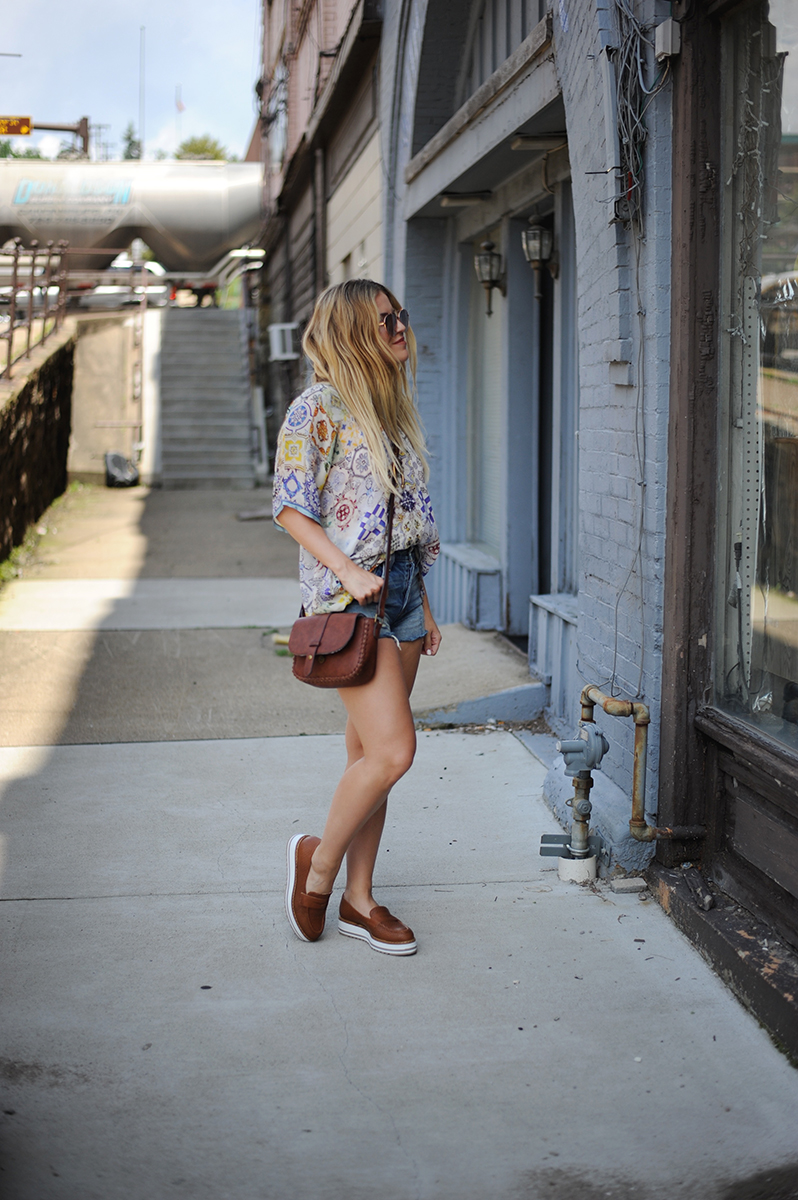 [Johnny Was top from
Retail Therapy
, shorts by Levi's,
Bethania Oxfords
c/o
Summit by White Mountain
, bag borrowed from Courtney, necklace by
Clyde's Rebirth
]