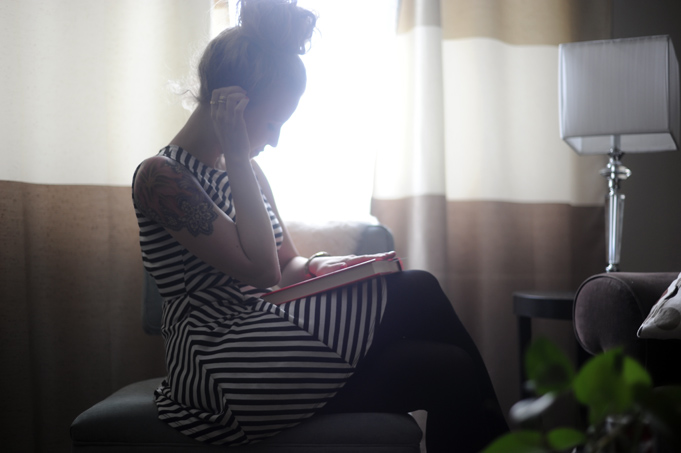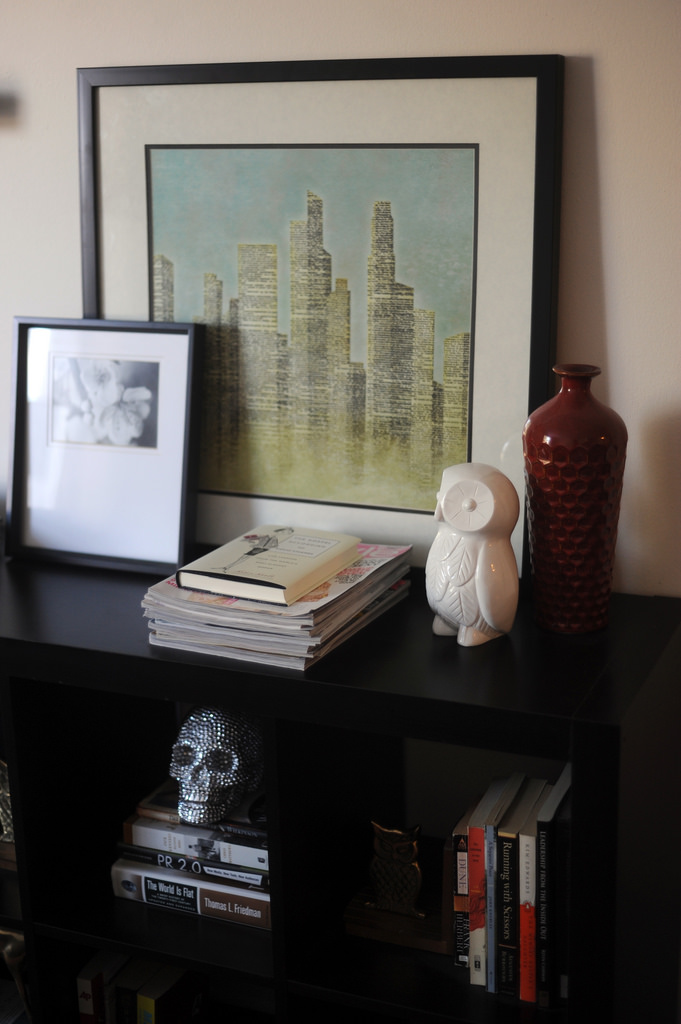 When I moved back to Michigan a year ago, I was in a rush to find a place to live. I love loft style apartments, but had no time to find exactly what I wanted. I found a two bedroom place near Meijer, my favorite grocery store and was kind of sold. I love Meijer. Anyways, I had to make this place more my style, minimalistic, but cozy.
I don't like clutter. The clothes that are usually strewn about my apartment floor would tell you differently, but for the majority of the time, I like things put away. And because I'm not all that sentimental, I don't hold onto things, so my closet and storage areas have just what I need. Everything has a place it belongs and for the most part, it doesn't move. I don't like rearranging my apartment. I get so stuck on the original layout.
When I was in Austin last year for SXSW and the Texas Style Council, I went to an antique shop and picked up these owl bookends. I love them.
Because I love to be as mobile as possible, I easily give things away between moving. Which is how I lost my last couch. My family was too lazy to carry it out and I really wanted a new one. So I abandoned that one and then never replaced it. I bought a cheap Target couch/futon that was meant for the second bedroom, but just never made its way there. It's finally out of my life and I replaced it with this plum couch. I've already enjoyed several naps on this fine piece of furniture.
I use my second bedroom as a closet, filled with garment racks, a vanity, shelf for shoes and hooks and nooks to hold all my jewelry. This necklace is one of my favorites. Karyn of Dethrose Vintage surprised me with this cute owl necklace last year. I love her!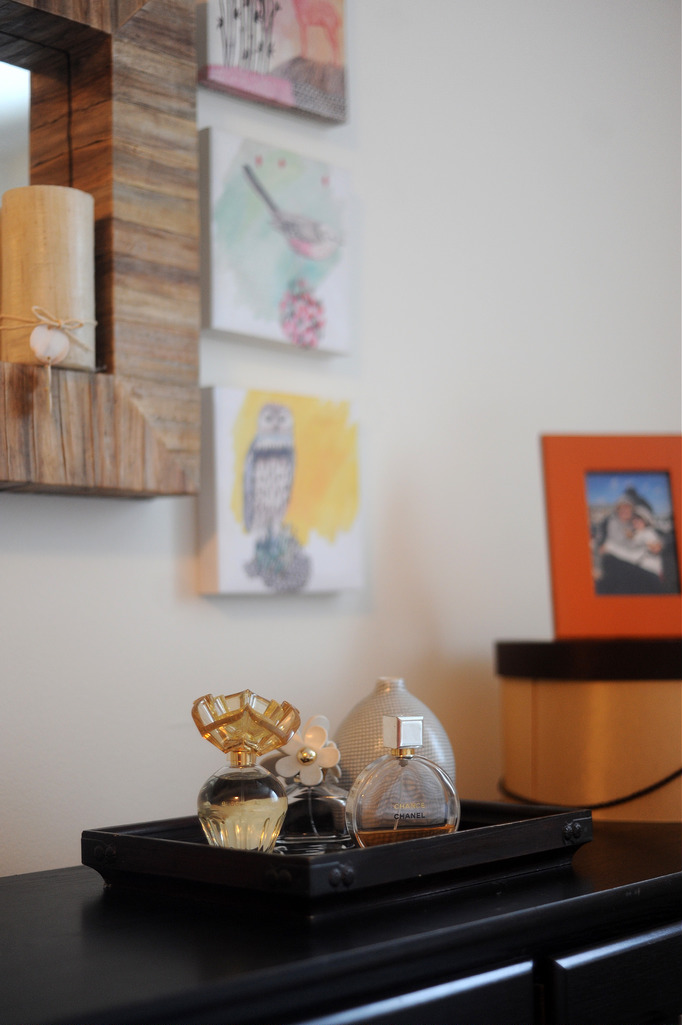 My bedroom has a few brightly colored accessories like my teal retro-looking lamps and wall art. This room is largely unfinished and it still embarrasses me when people come over, ha! I need Merl to come back and help stat.