I remember last year on Christmas my family gifted each other muck boots, overalls and other apparel ideal for horseback riding, barn visits and general outdoor activities. I rolled my eyes a bit and laughed since I couldn't be more different from them. Fast forward a year, I'm now on the hunt for more stylish, but functional apparel to wear out to the barn and back home in my city.
I'm not full on camouflage overalls yet, but I think I found my winter coat for all my activities from barn to brunch in this Banana Republic parka.
Winter Wear in the Country
I've got the perfect coat to wear to see my girl Mocha. I've gone out to the barn three times now on weekends when I visit to feed and brush her in my winter apparel–and staying toasty warm. Since I wasn't riding this particular visit, I ran out in jeans and waterproof plaid boots and kept the hood on for as much as I could to avoid the wind.
Winter City Style
I translated this look from country to outdoor shopping and brunch with a few small switches in accessories. I added an old pair of classic brown boots and wore one of my favorite statement beanies with a fur pom. If I'm not wearing all back, I love mixing neutral tones of black, grey, olive green and brown, which is why I added these boots for a more relaxed look. I generally dislike zipping up coats unless I'm back at the barn, so I kept it unzipped to reveal high waist jeans and a cozy, merino sweater.
I plan to wear this during my visit home for Christmas. It's an easy coat to pack and style for all occasions, and stay warm in West Michigan.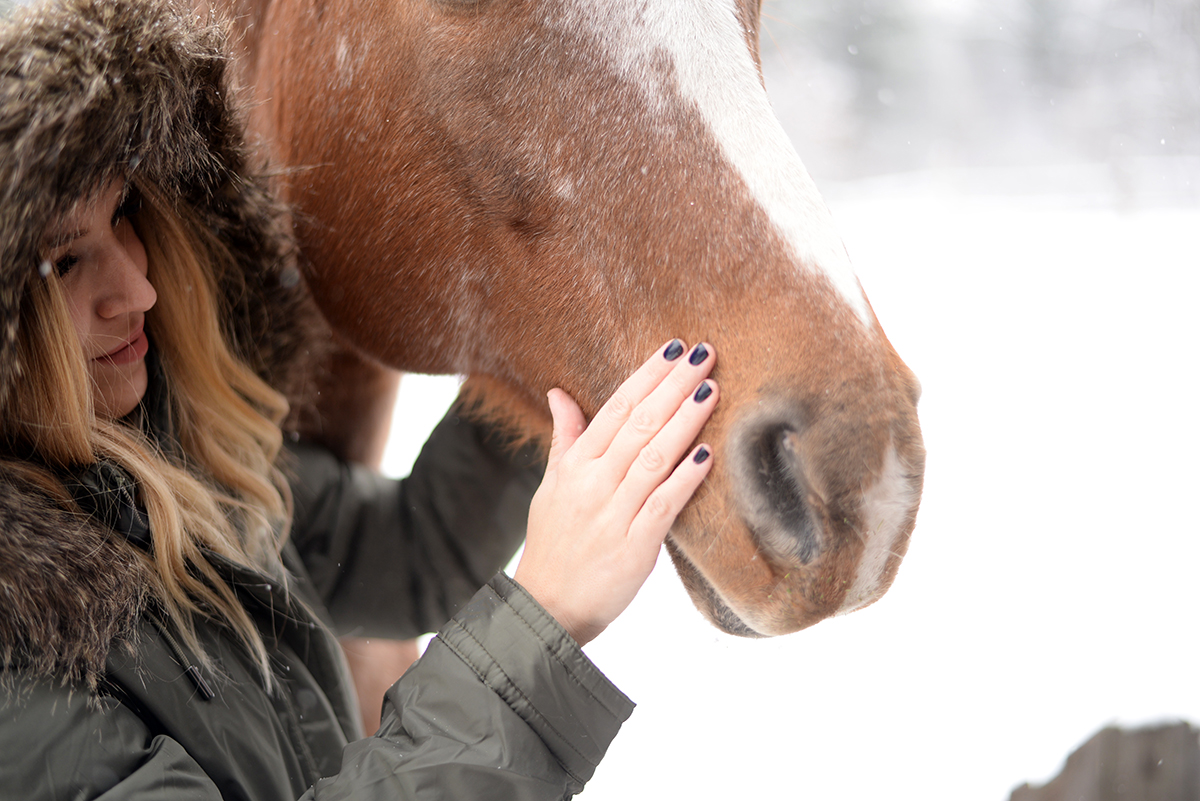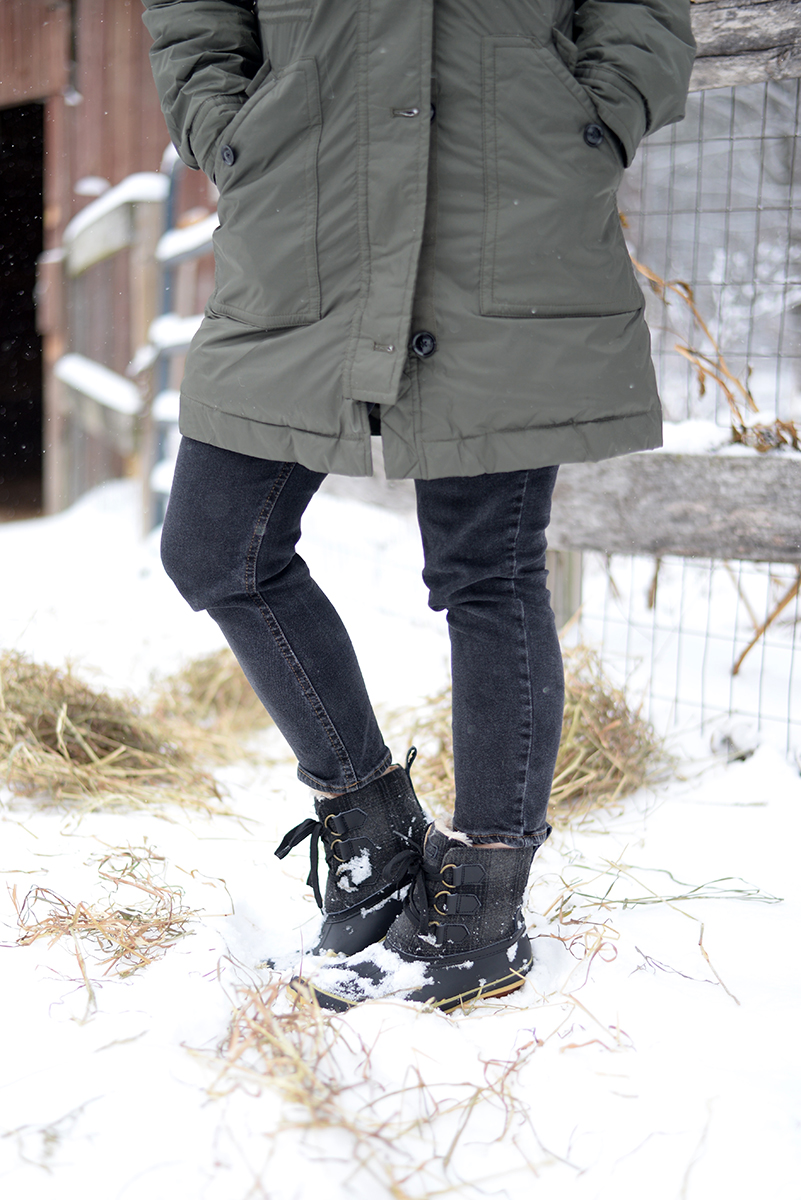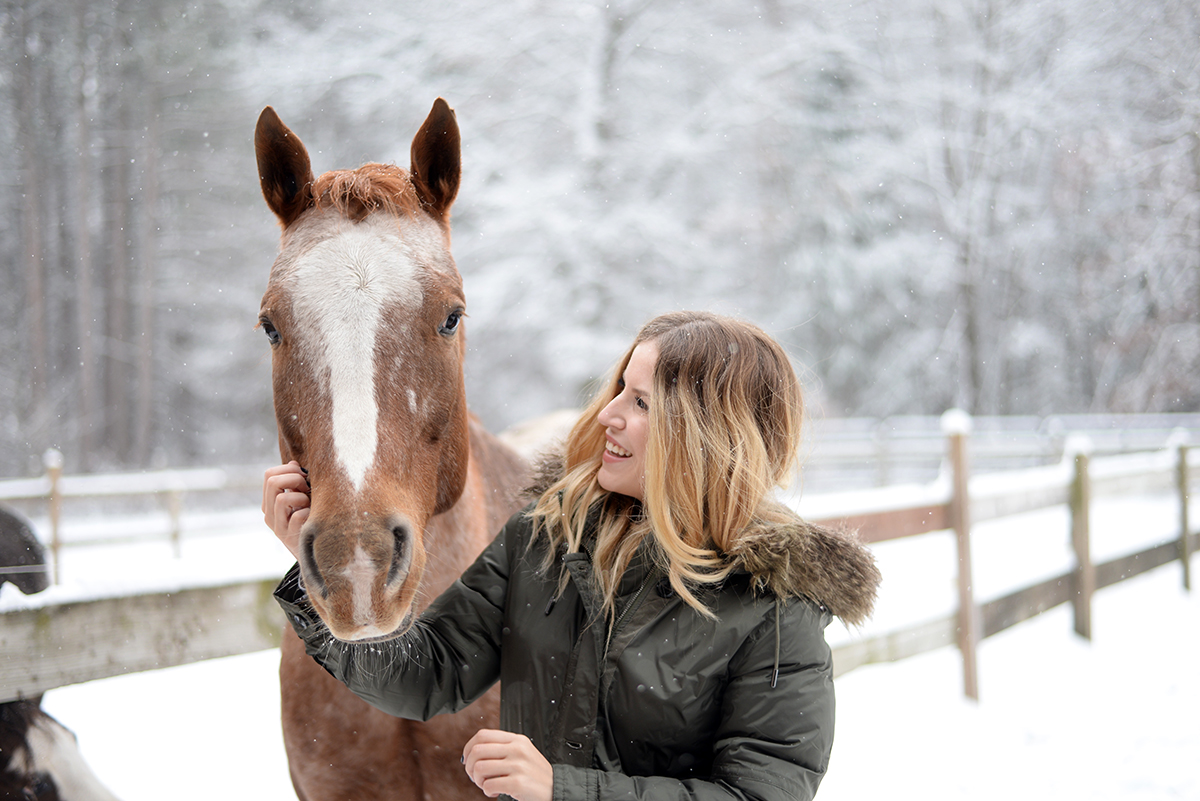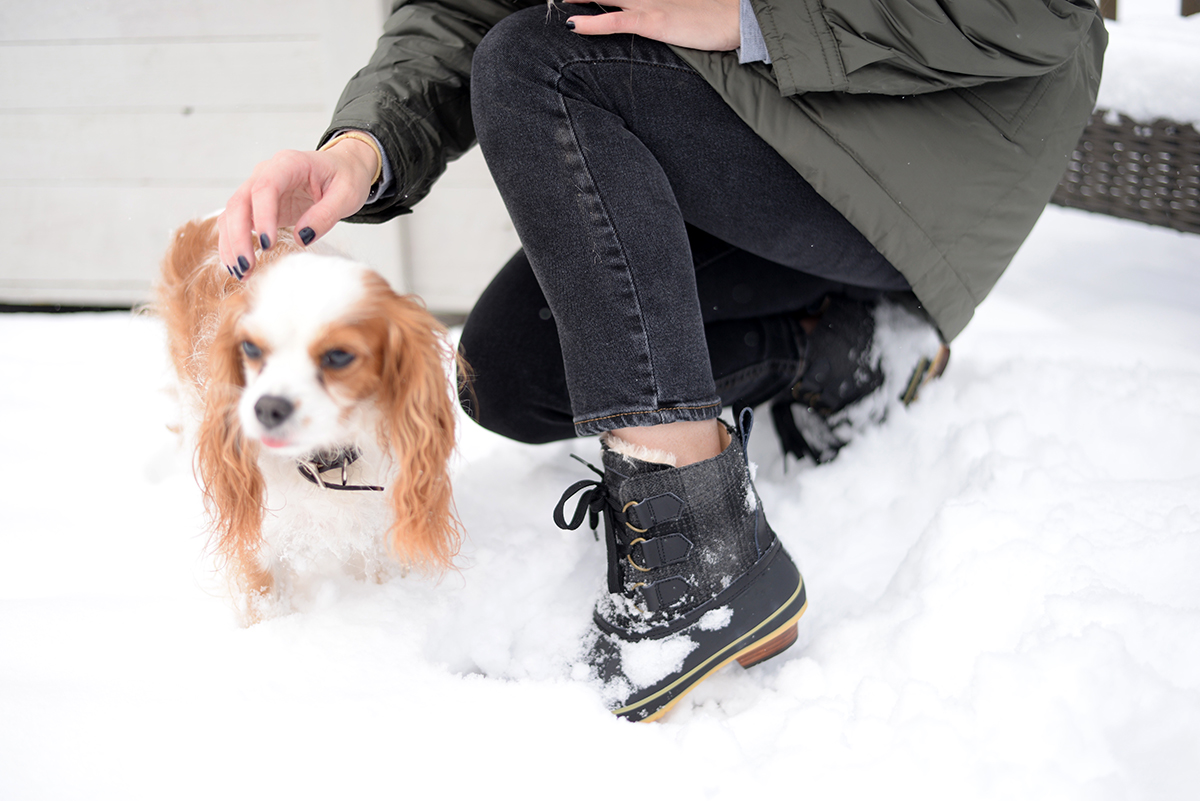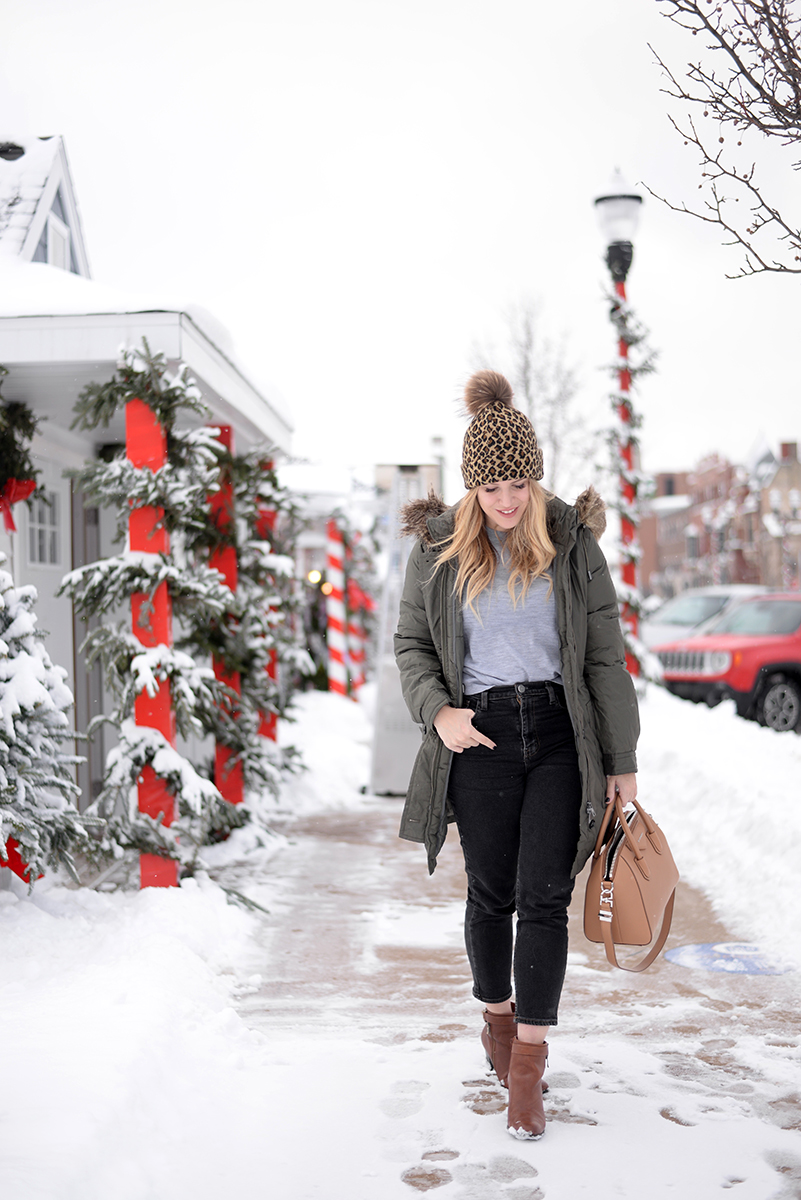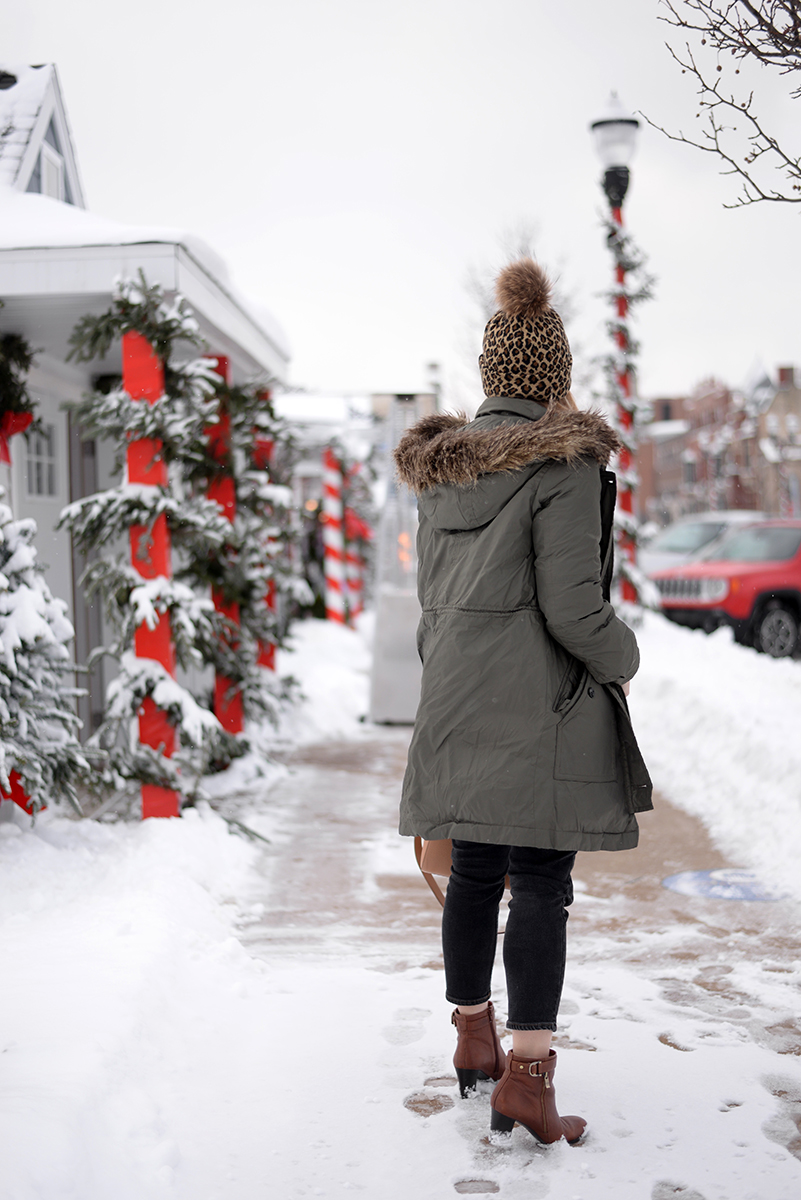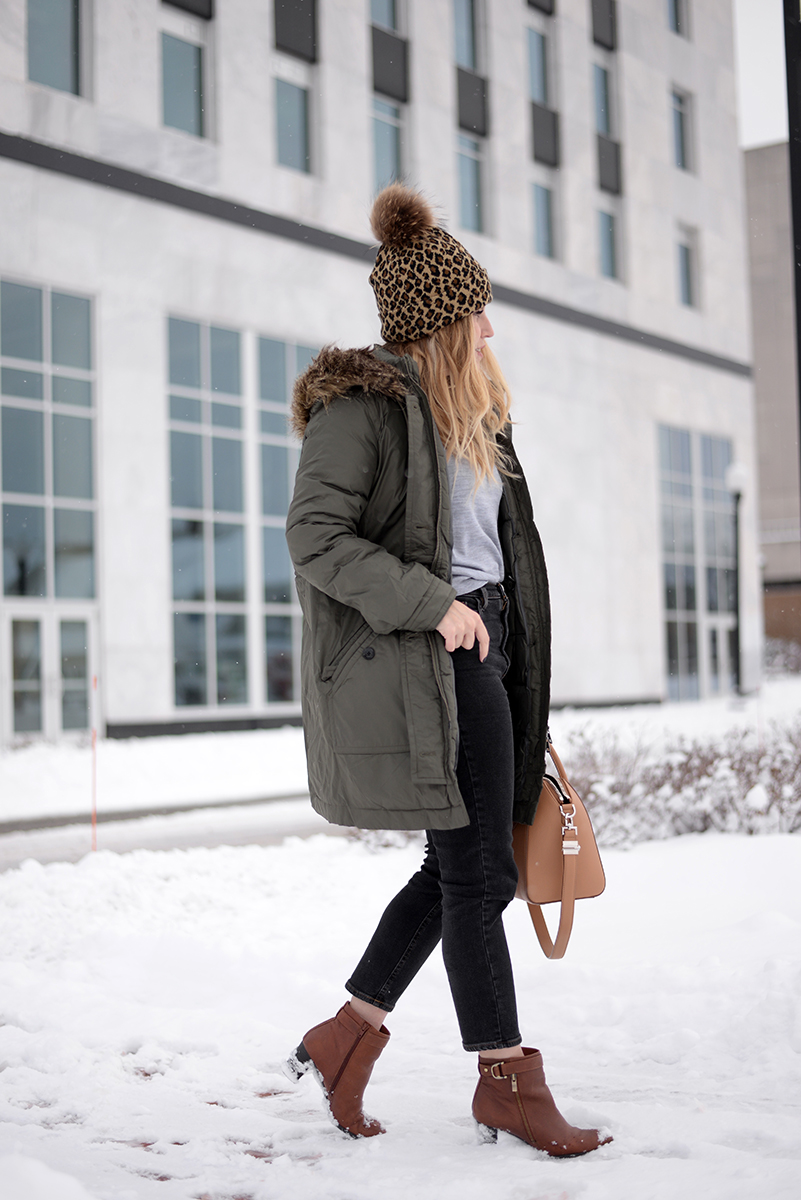 Merino double cuff sweater and parka (shop half off!) c/o Banana Republic | jeans from UO | duck boots c/o Chooka | bag by Givenchy
This post is sponsored by Banana Republic