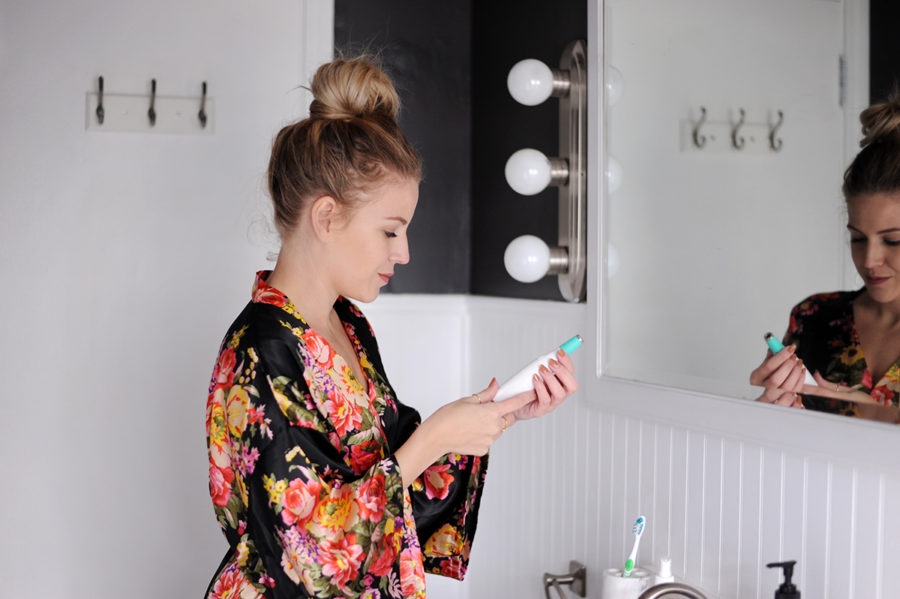 My Skin at 30

If I rewind one year, I can vividly recall how terrible my skin was cooperating. Constant hormonal breakouts, uneven skin tone, scarring..My skin caused a few insecurities to creep into my everyday life and it took last winter for me to solve some of its ongoing problems. Fast forward to this year, I've changed birth control, realized the benefits of the occasional chemical peel and eating better/drinking  more water. Once I was able to get past acne and scarring, I could focus on maintaining my skin and keeping it healthy and as youthful as it can appear.
My biggest focus to keep my pores unclogged and negate the dry patches on my skin has been exfoliation. I still have t-zone breakouts and now have new problems like dry cheeks and chin. Your typical combination skin.
The Routine
My skincare routine includes washing my face with a gentle cleanser with salicylic acid every night, occasionally slap on a clay mask, apply either a face oil or moisturizer in the evenings and mornings with one exfoliating treatment by Kate Somerville once a week and using ReVit by Silk'n at-home microdermabrasion kit once a week. I'm no stranger to extra skin help like chemical peels, micro needling and microdermabrasion. They've all helped me achieve better skin.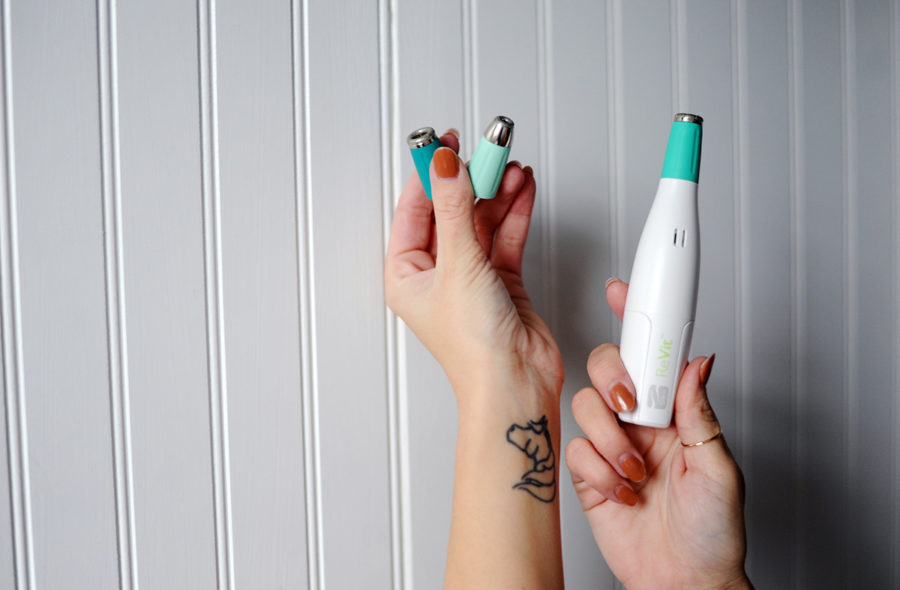 ReVit by Silk'n
The exfoliating routine has been working quite well and I love the ReVit because it's a less heavy duty  version I used to do at the dermatologist (and much more budget-friendly.) It has the vacuum suction, which sucks the dead skin out and it's powerful. I was skeptical because of the sheer size and power of the machines at my dermatology office, but this tool is pretty powerful for such a small handheld device.
This comes with three tips to use: coarse, fine and precision. I've been using fine for the majority of my skin and precision around my nose. It's been a great tool to even out my skin tone through gentle exfoliation and vacuum stimulation. No, it doesn't hurt at all!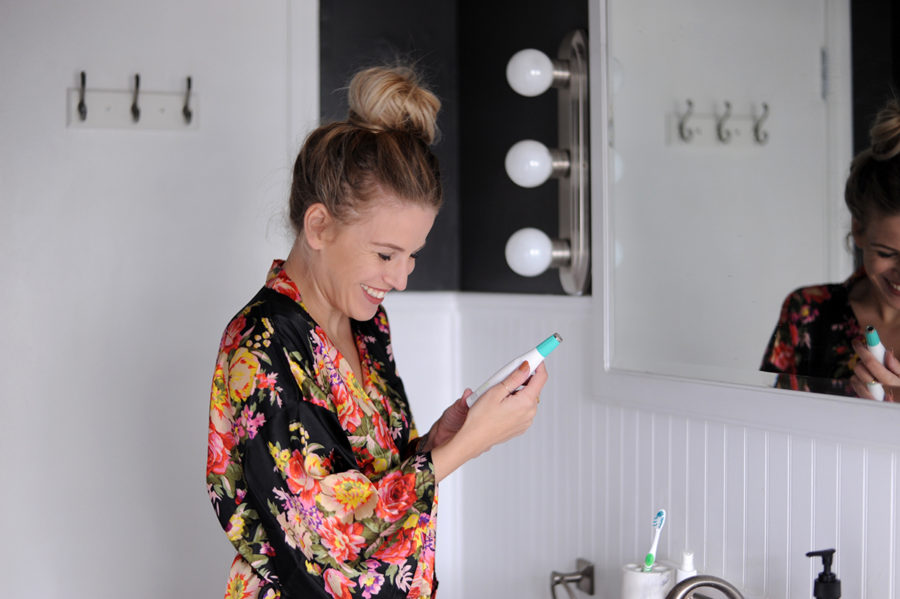 This post is sponsored by Silkn' and thank you for supporting collaborations such as this! To score a deal on ReVit, use code silkntalk for 15 percent off.