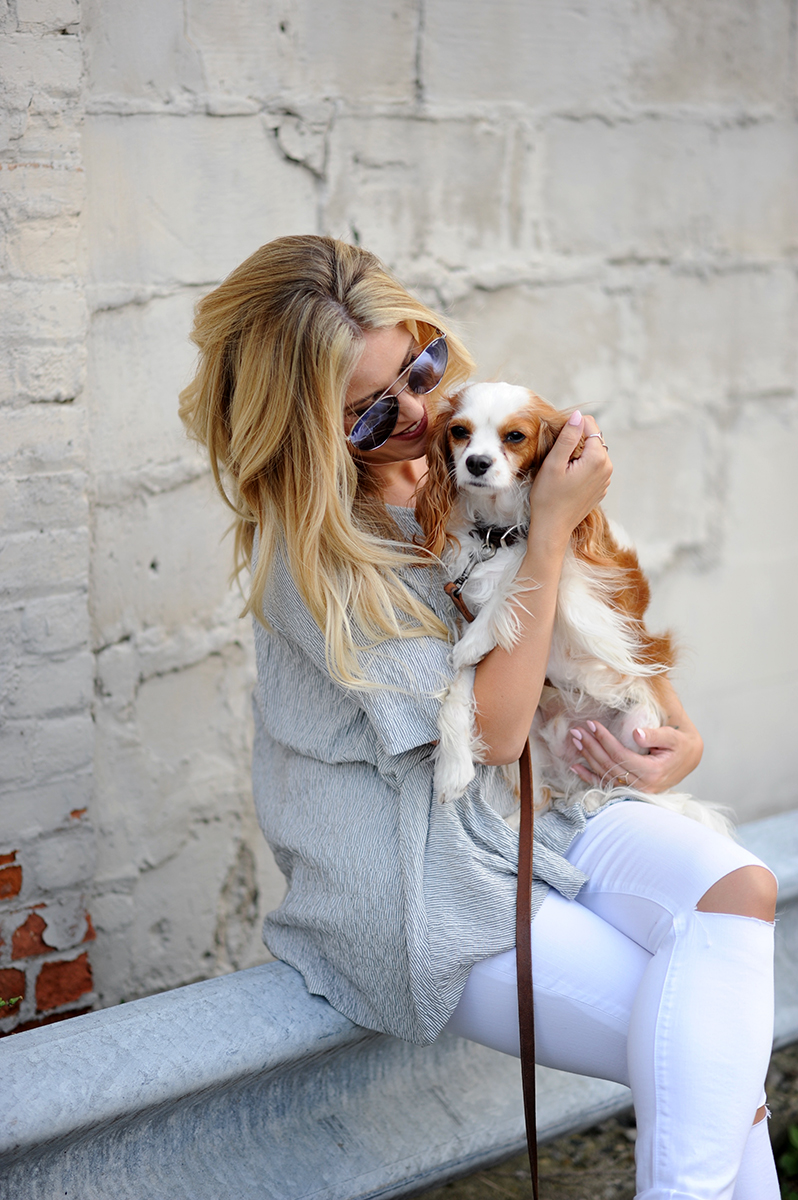 Styling White Denim
I've never desired a pair of white jeans. They seemed a little too preppy for my style and also not practical with my inability to not spill shit on myself. But for some reason this summer, these called out to me. Maybe it's the distressing that makes them not so Stepford Wife and more approachable.
I did go for a little country club vibe in the styling with seersucker peplum top and a heeled sandal–A perfect non-bum look for a day without client meetings at the office.
Fresh Hair
I've been careful with bleach the last two years since my hair could no longer handle it, just too much bleach for too long. And finally, my patience has paid off and I could go for a brighter blonde and keep they integrity of my hair.
I reunited with my friend Beth, a phenomenal hair colorist at Douglas J Okemos Salon and she brightened, conditioned and smoothed out my hair with a blowout. I appreciate her skills and experience–and the fact that I could get all of this done within two hours–kind of a crazy feat with my hair. Beth, you are beautiful and talented–thank you for doing my hair again!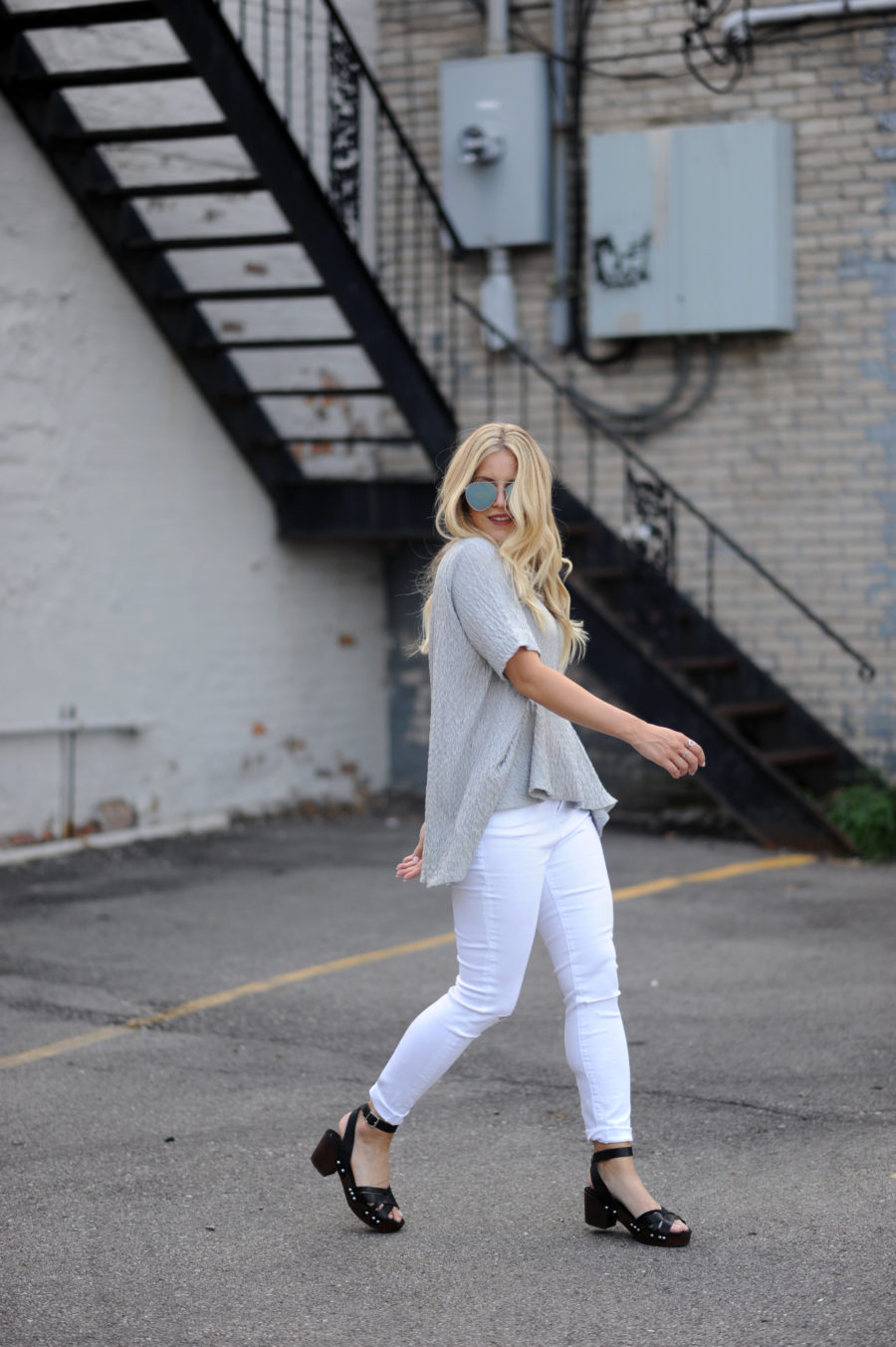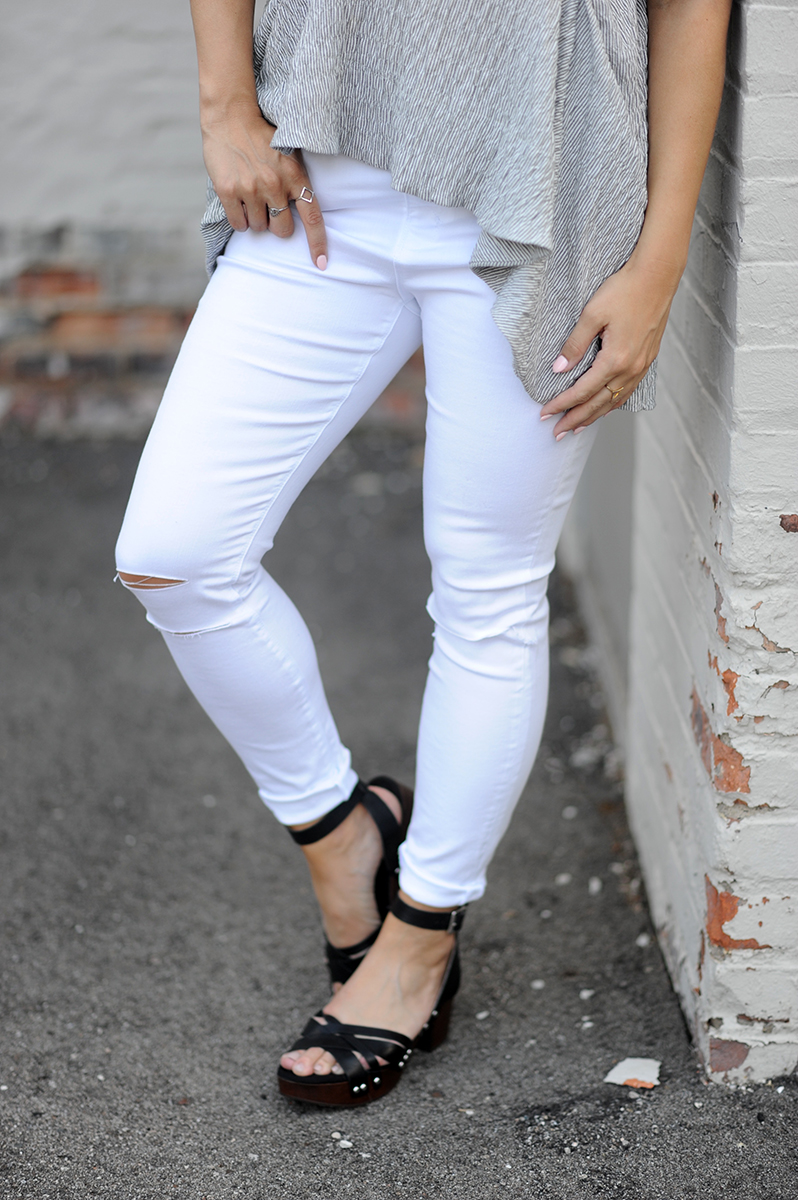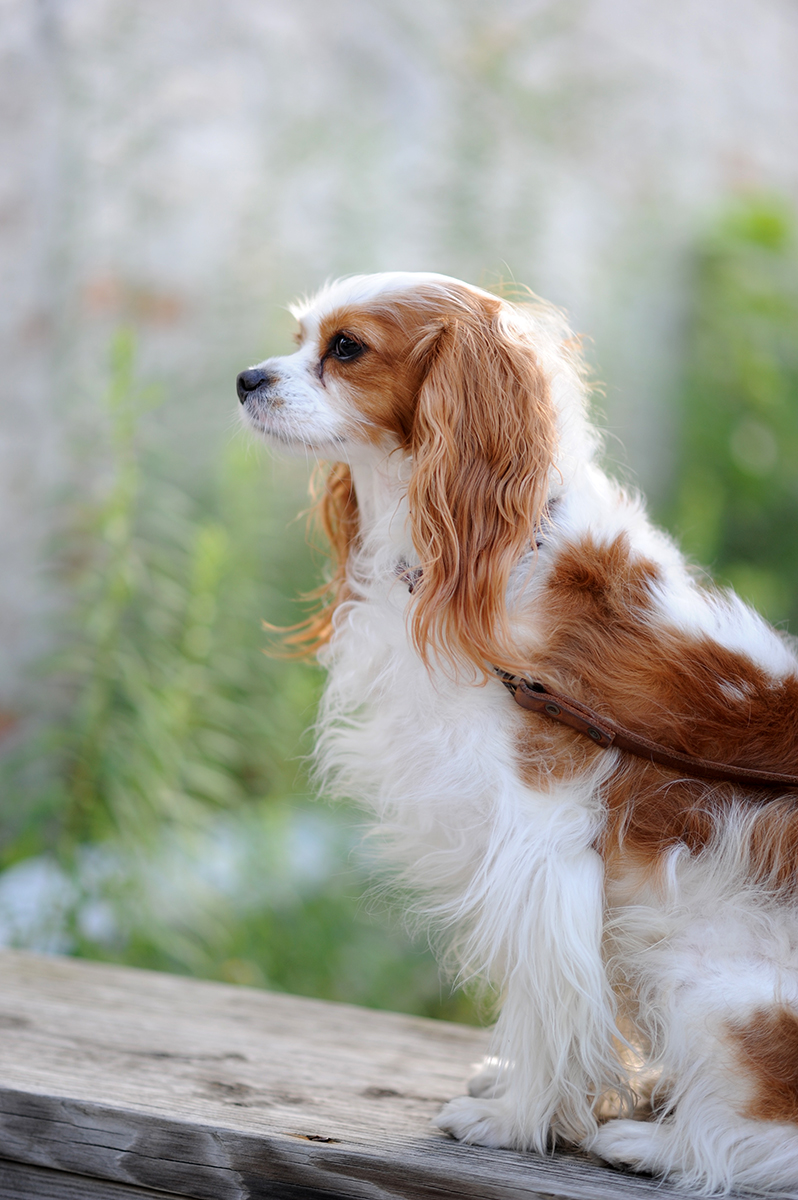 Best Friends
I love this damn dog. He's a little shithead and acts like a cat–half the time he ignores me and when I call him to me, he walks in the opposite direction and finds a chair to sit in, and then continues to stare at me. He's gotten a little barky with age, is picky about the company he keeps and is obsessed with the few people he does love. His little personality cracks me up…and he's so much fun to photograph.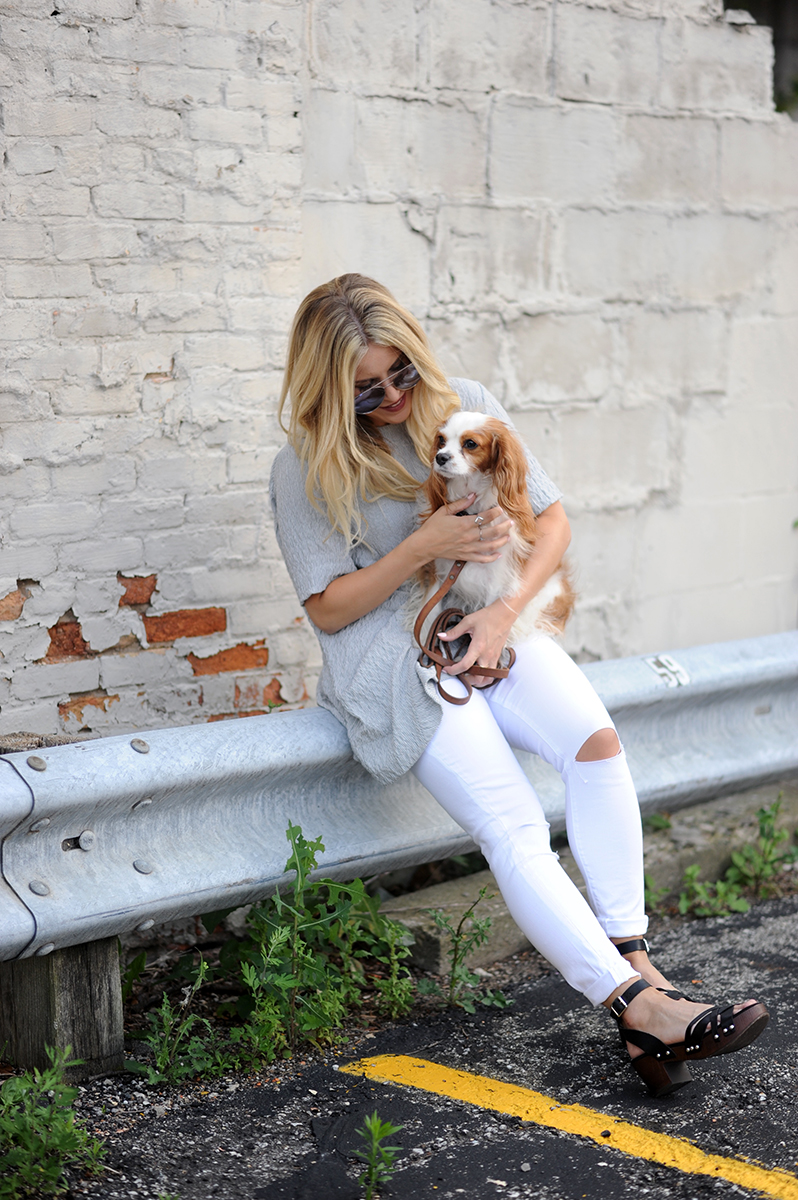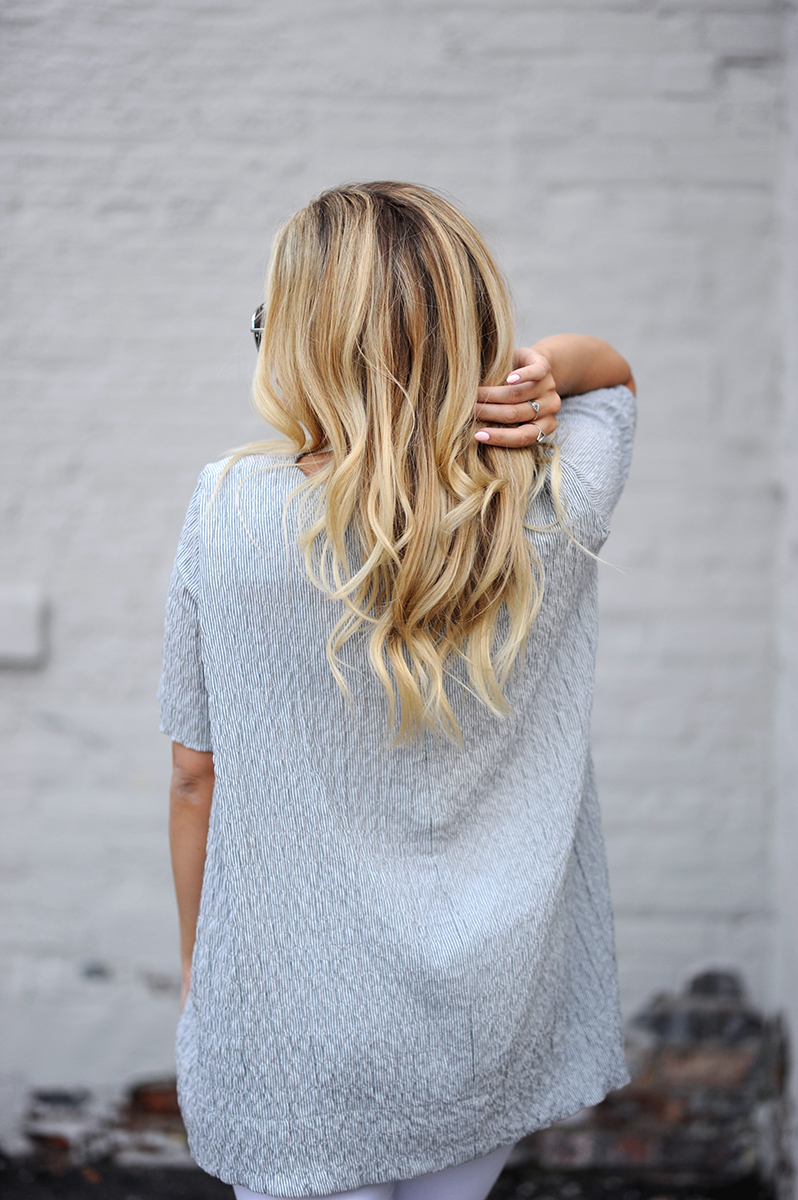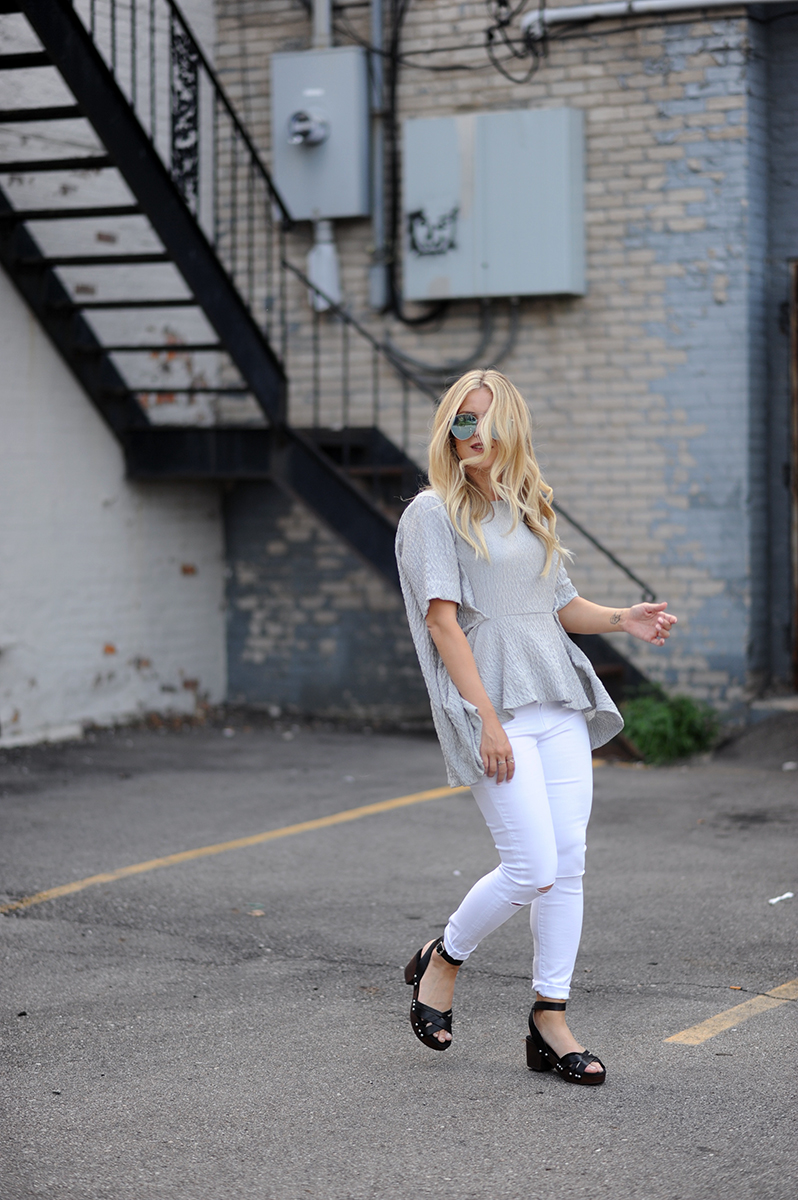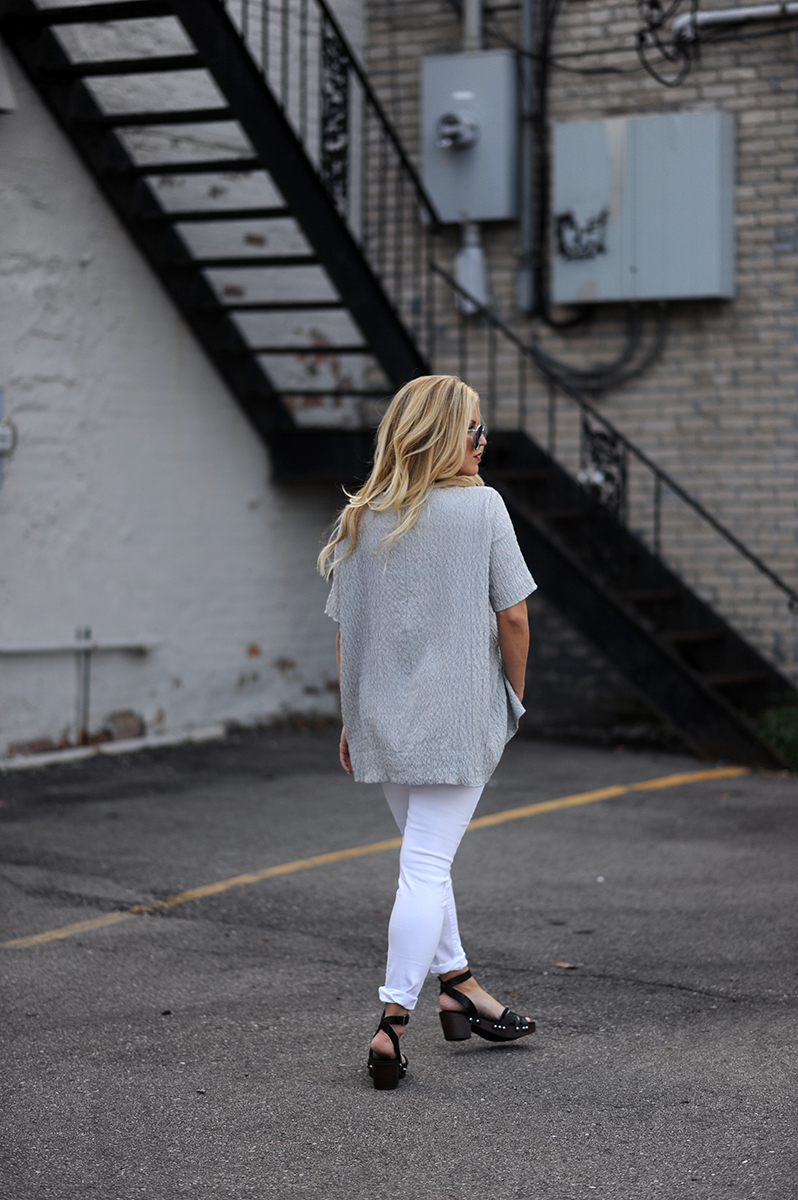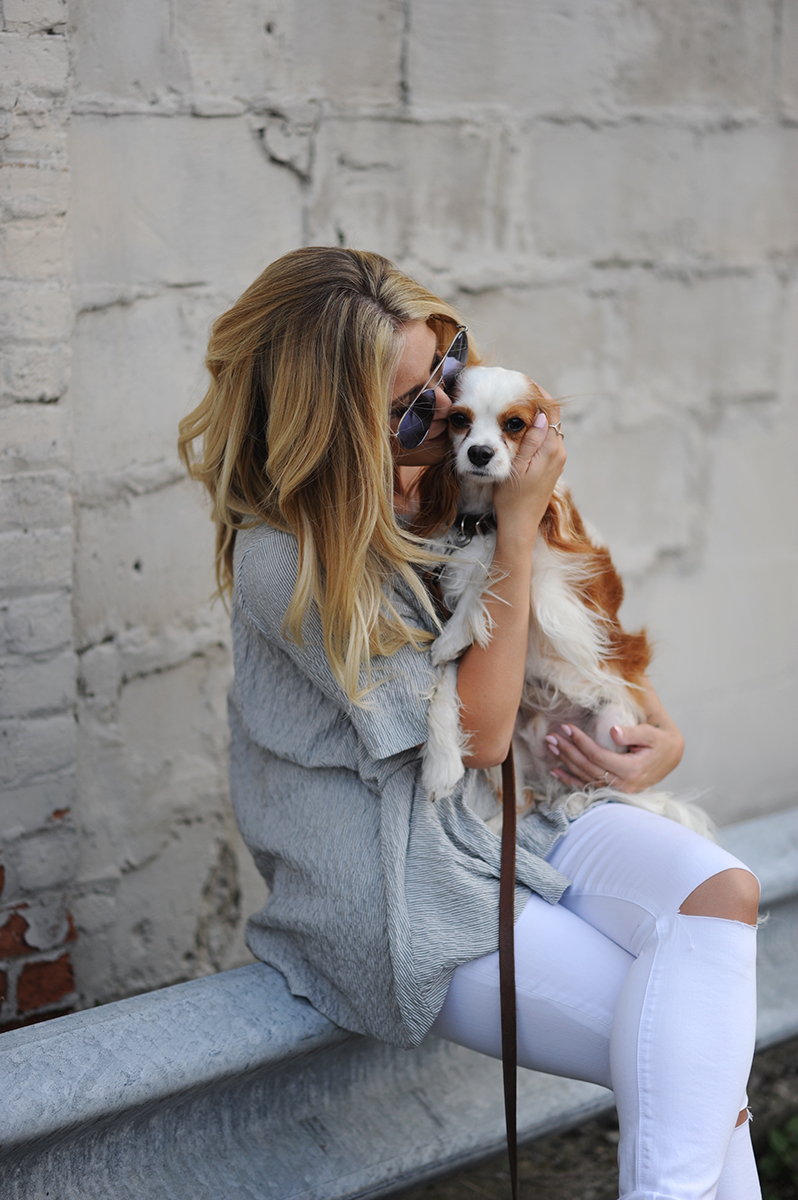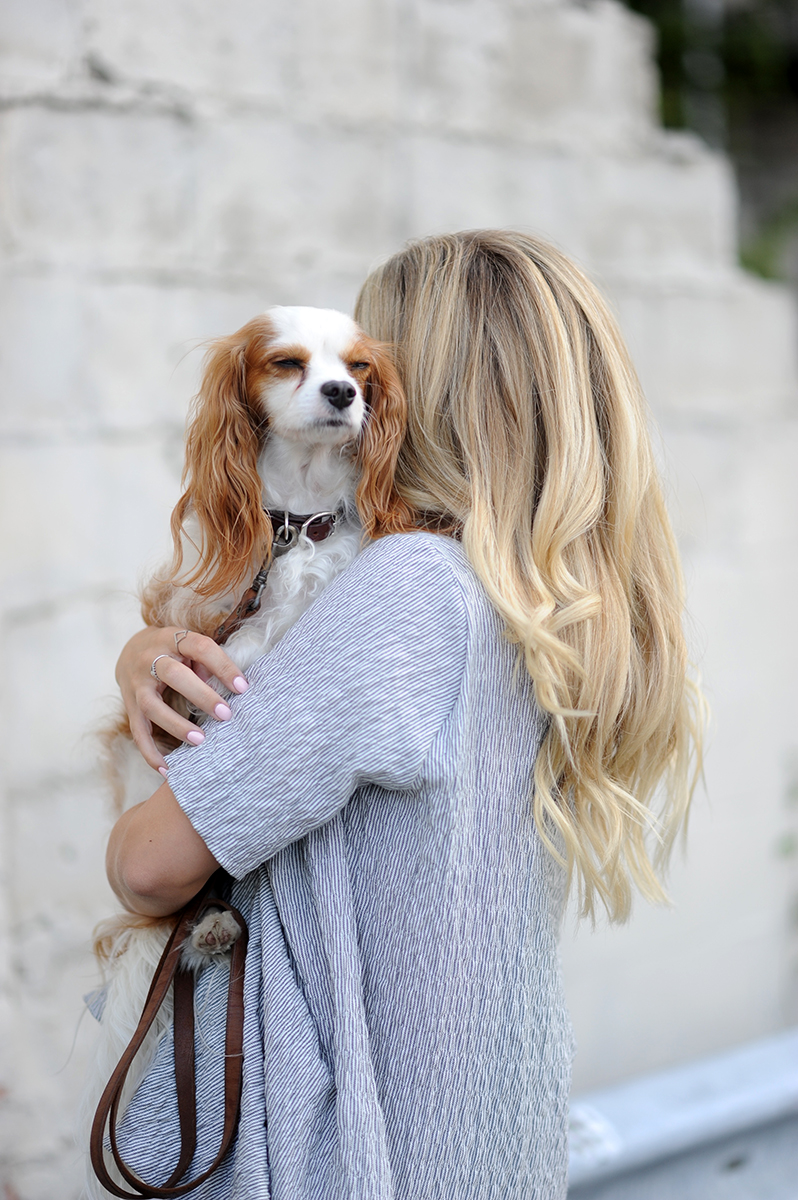 [Gershon Bram top from Retail Therapy, white jeans c/o Unpublished, sandals c/o Latigo, rings by Katie Dean Jewelry, hair by Beth Nash]