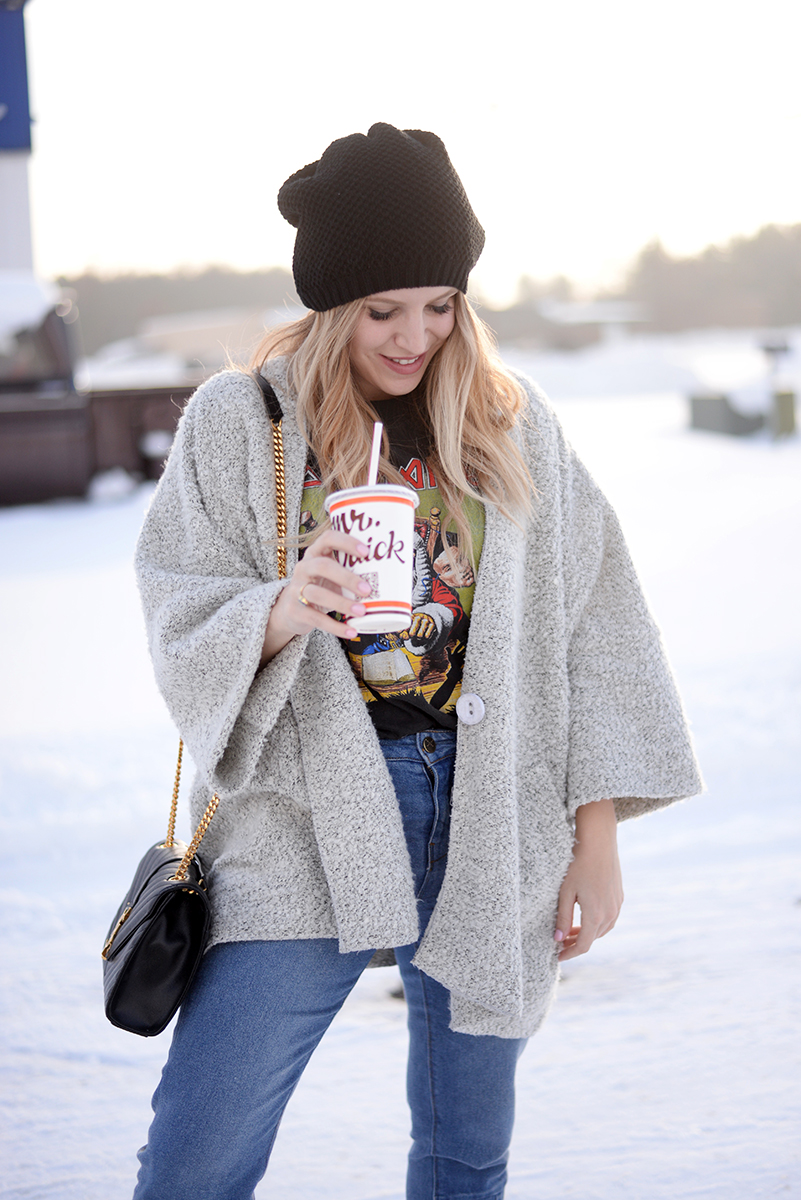 Cardigan as a Jacket
I was able to get away with this oversized boucle jacket during last week's heat wave of 38 degree weather (and sun!) I tossed this cardigan over a vintage band tee I bought last summer and felt all kinds of cozy. I forgot a beanie, but shopped in Muskegon and found the perfect slouchy version at Sparrow to toss on later in the day. It actually all started with glittery star shoes–I wanted to wear them on the one day I could get away with a little ankle exposed.
Visiting Muskegon in the Winter
Muskegon may not be a hot tourist destination, especially in the winter where lake effect snow buries the town and makes it hard to travel. But, on the right day, I love to drive the lakeshore and check out the frozen waves, hit up a few of my favorite local restaurants like Toast N Jams, Carmen's Cafe or my favorite bakery Hodgepodge Bakehouse for the best donuts in West Michigan.
As for shops, I love Sparrow Boutique for women's clothing (great jeans and affordable tops and accessories), the Village Gift Shoppe–my favorite section is the corner boutique that's curated by Tieka of Selective Potential and the Cheese Lady for cheeses, obvi.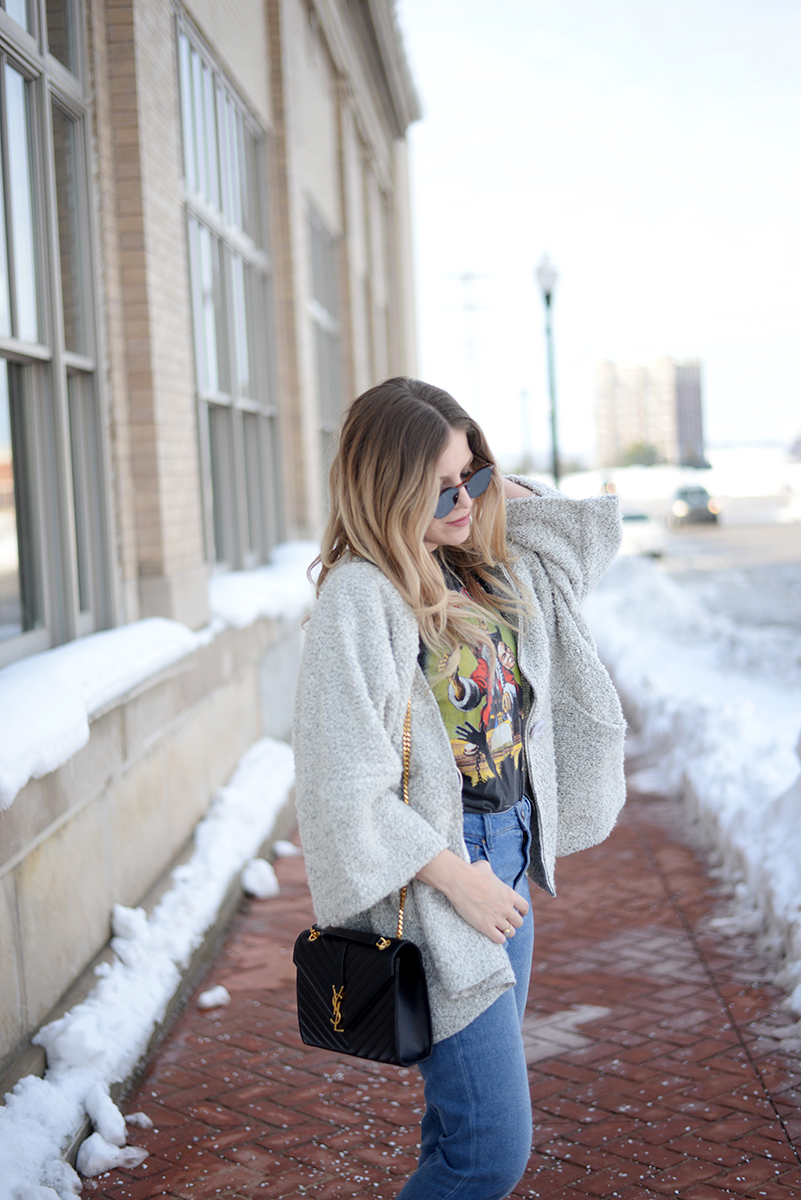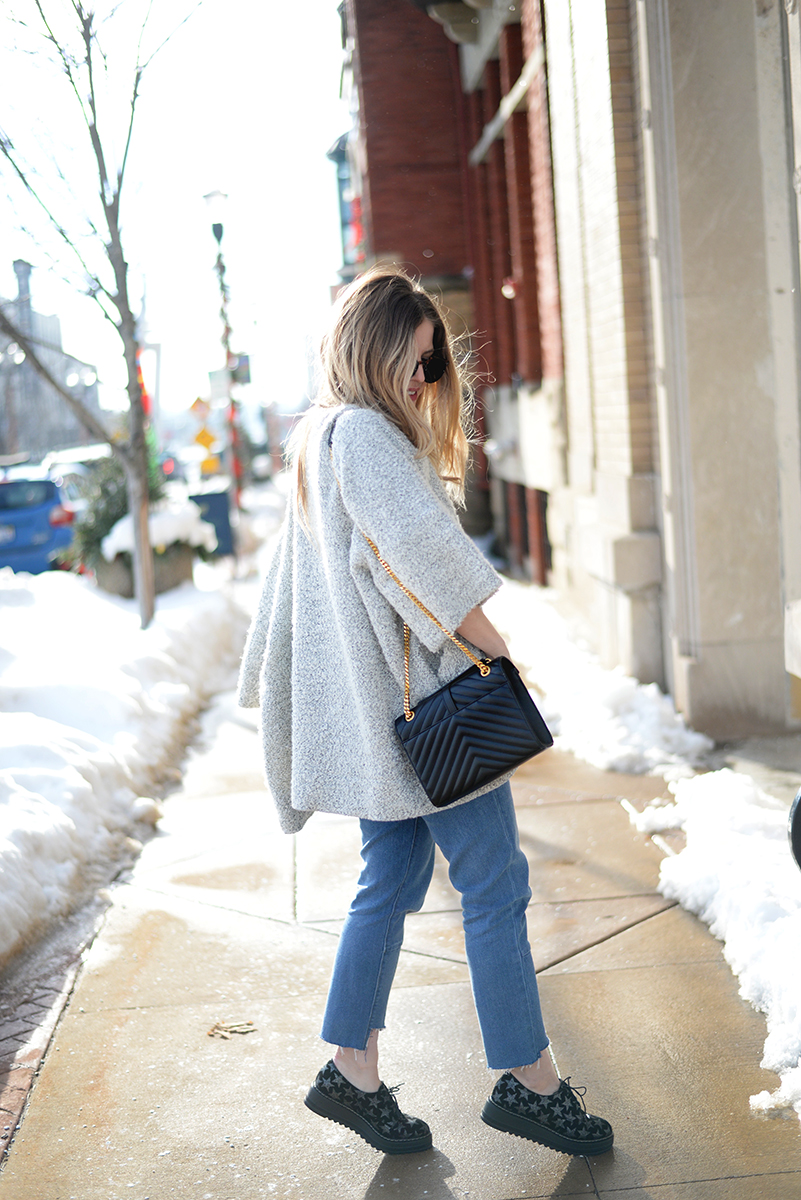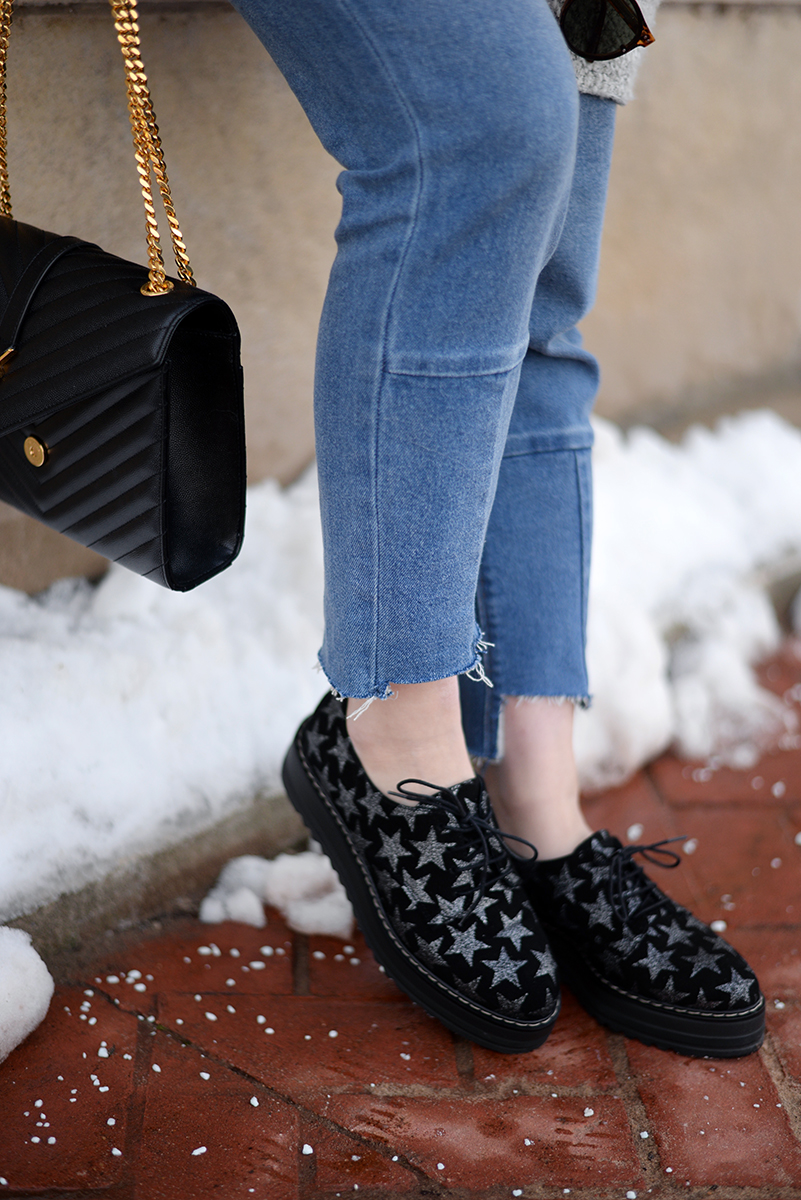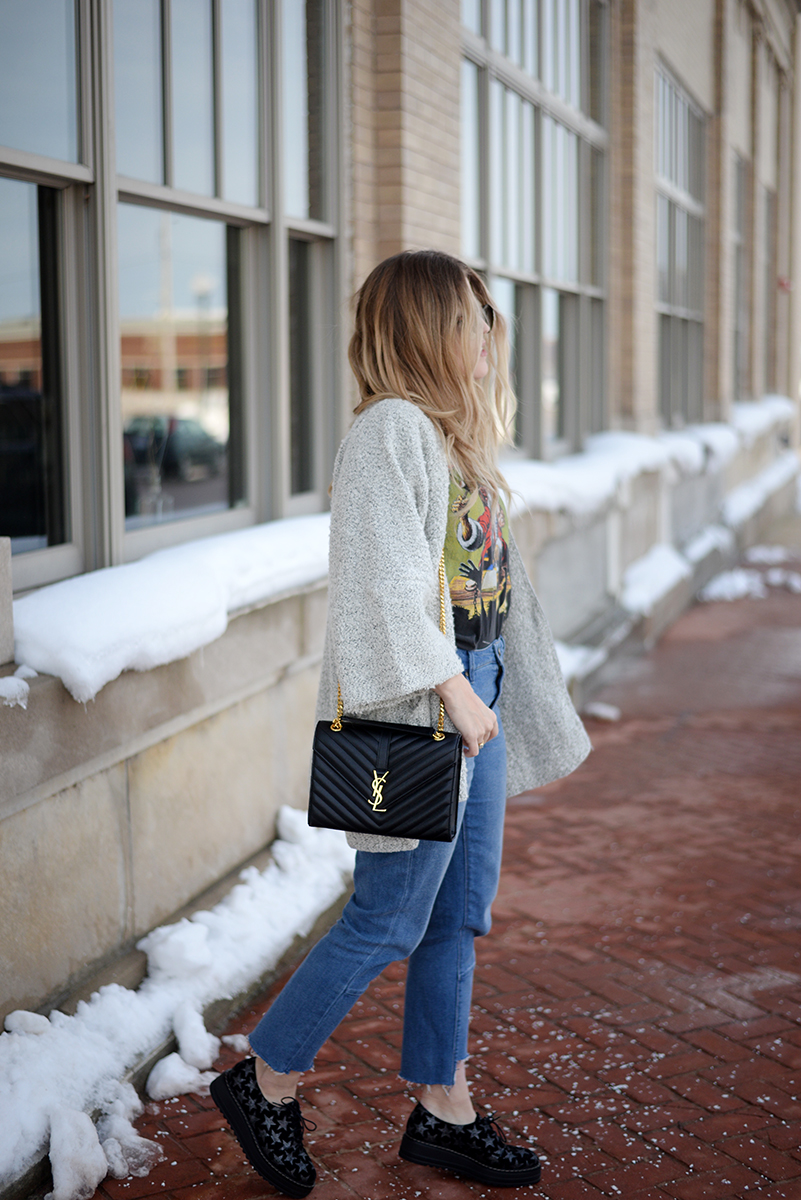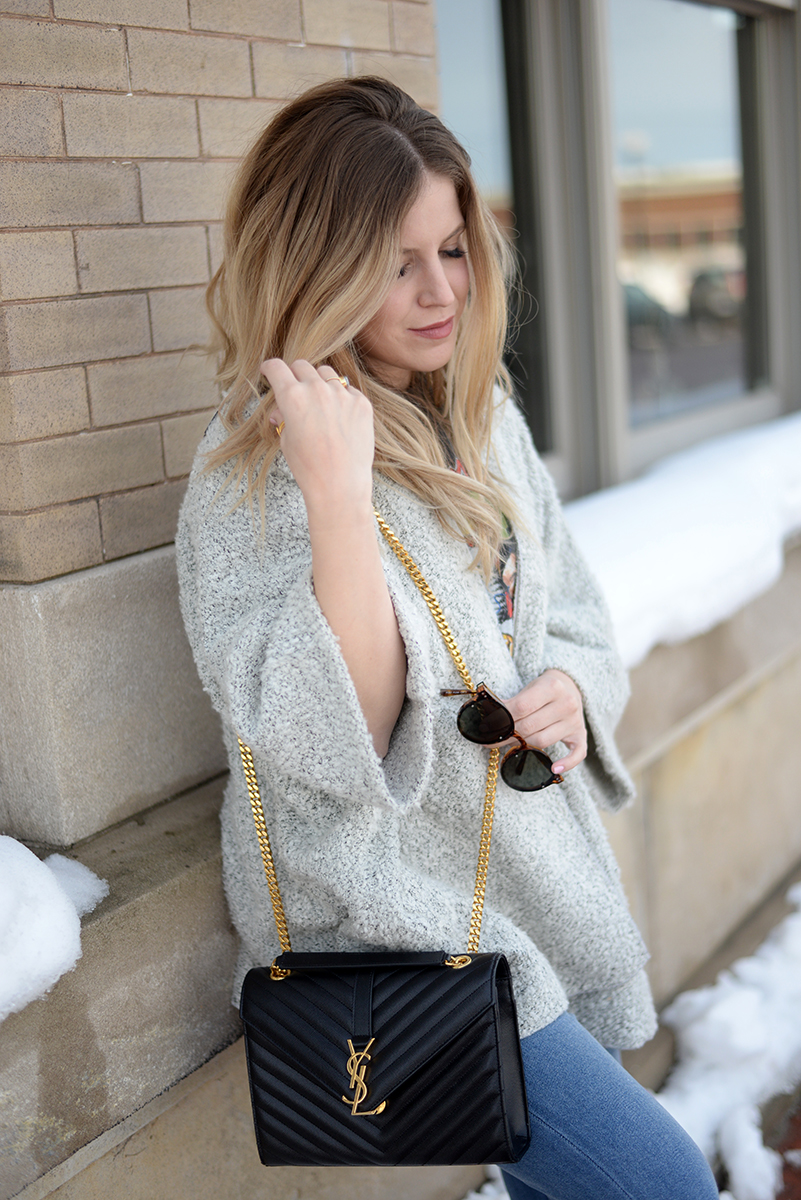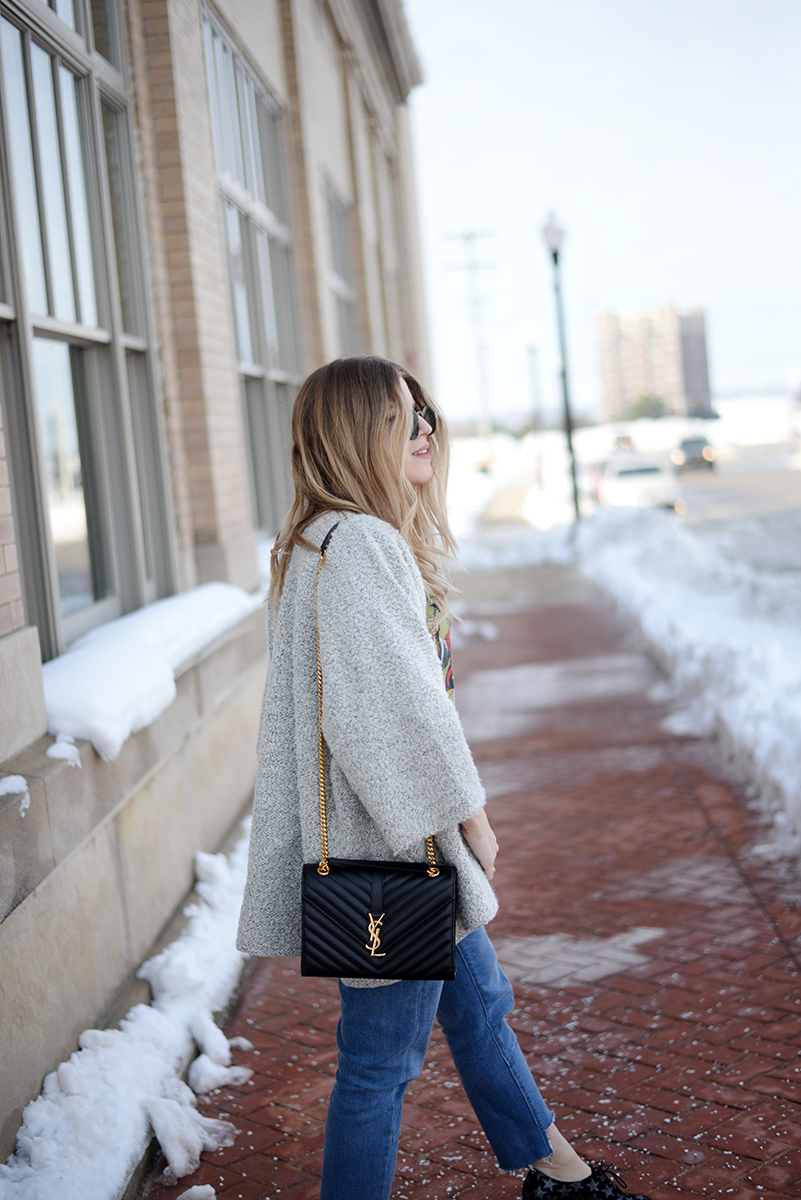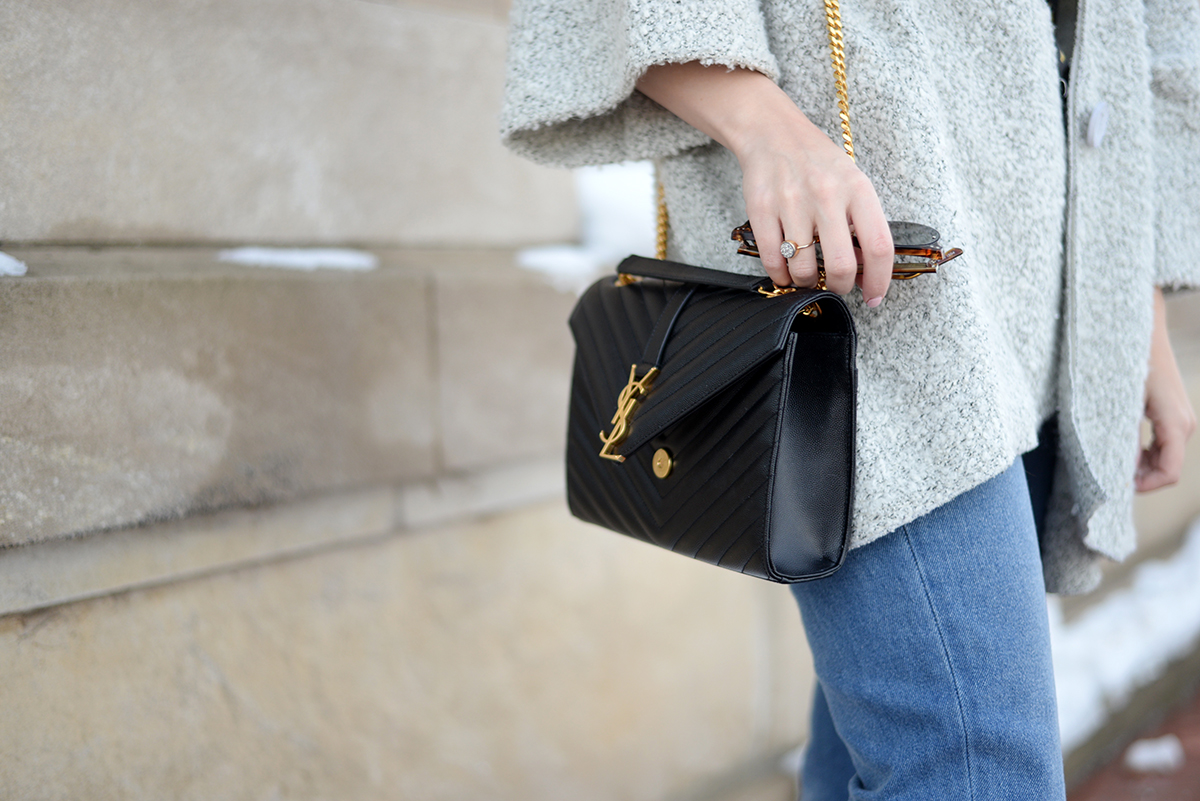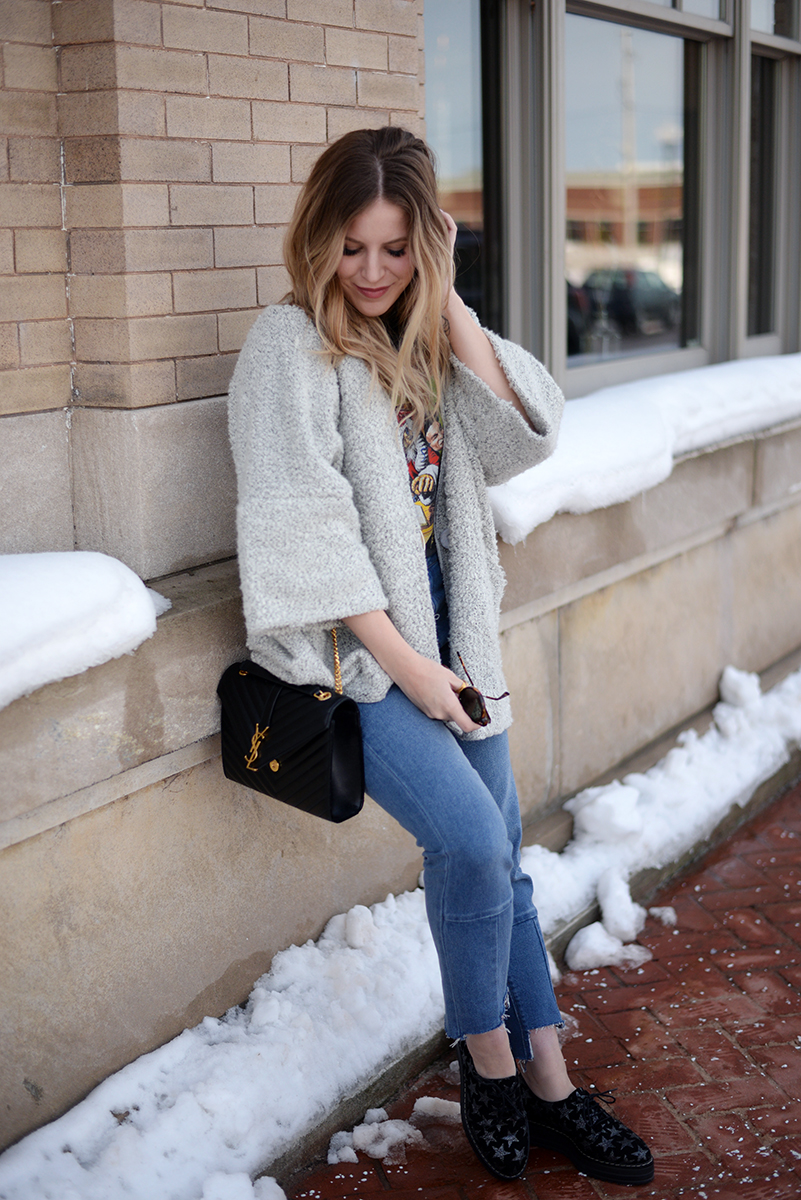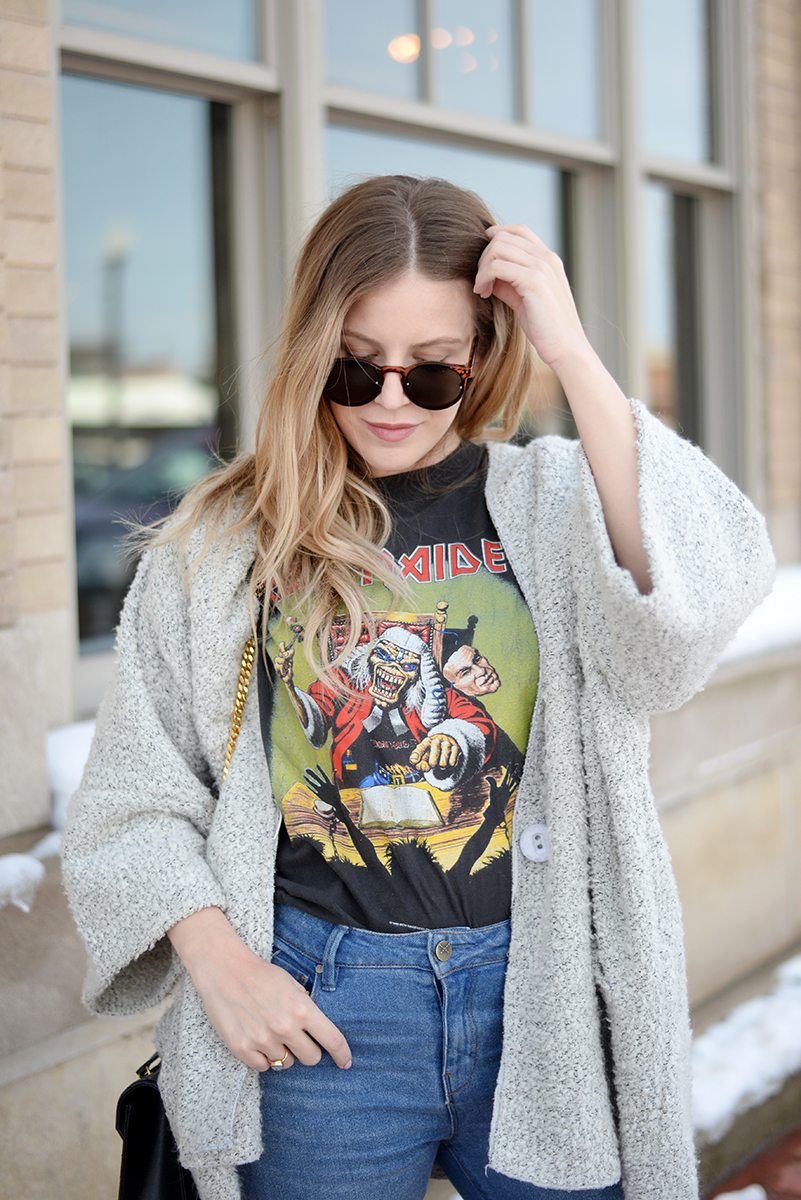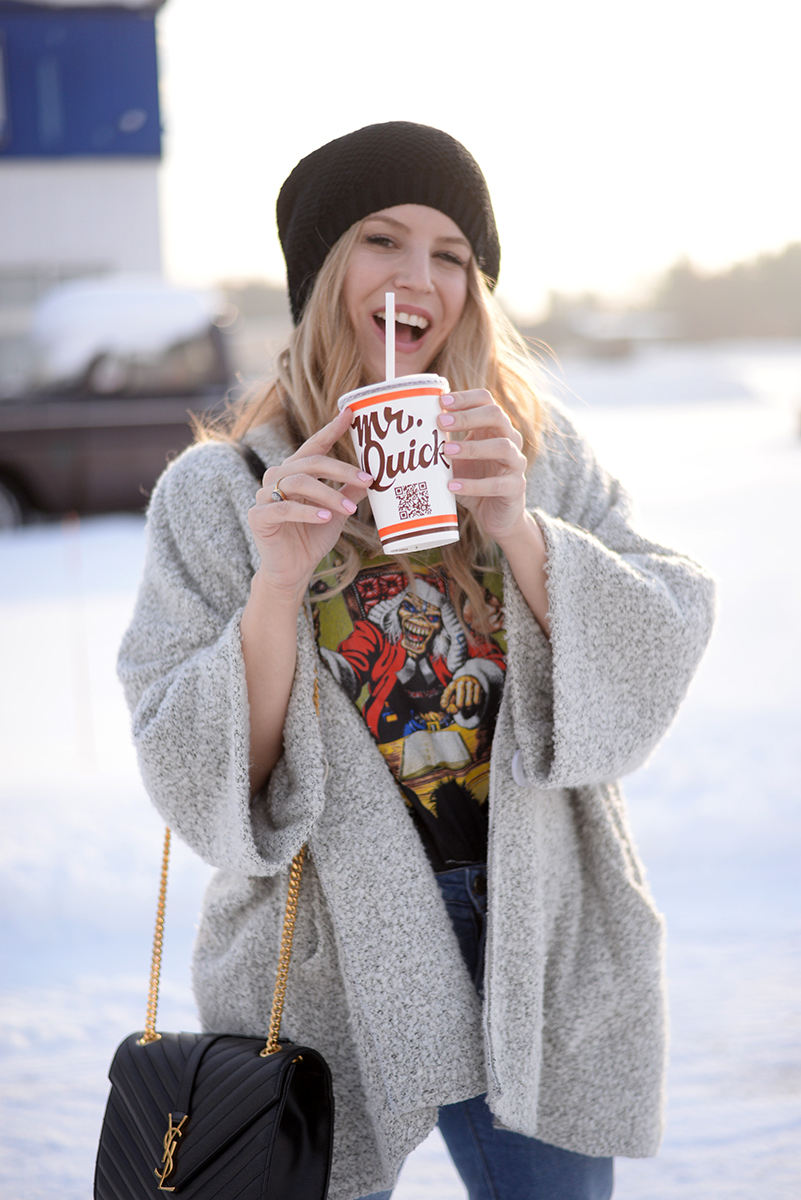 Oversized boucle jacket from Retail Therapy | Belinda suede platform oxfords (on sale!) c/o Summit White Mountain | vintage tee | jeans c/o Unpublished | bag by Saint Laurent | beanie from Sparrow