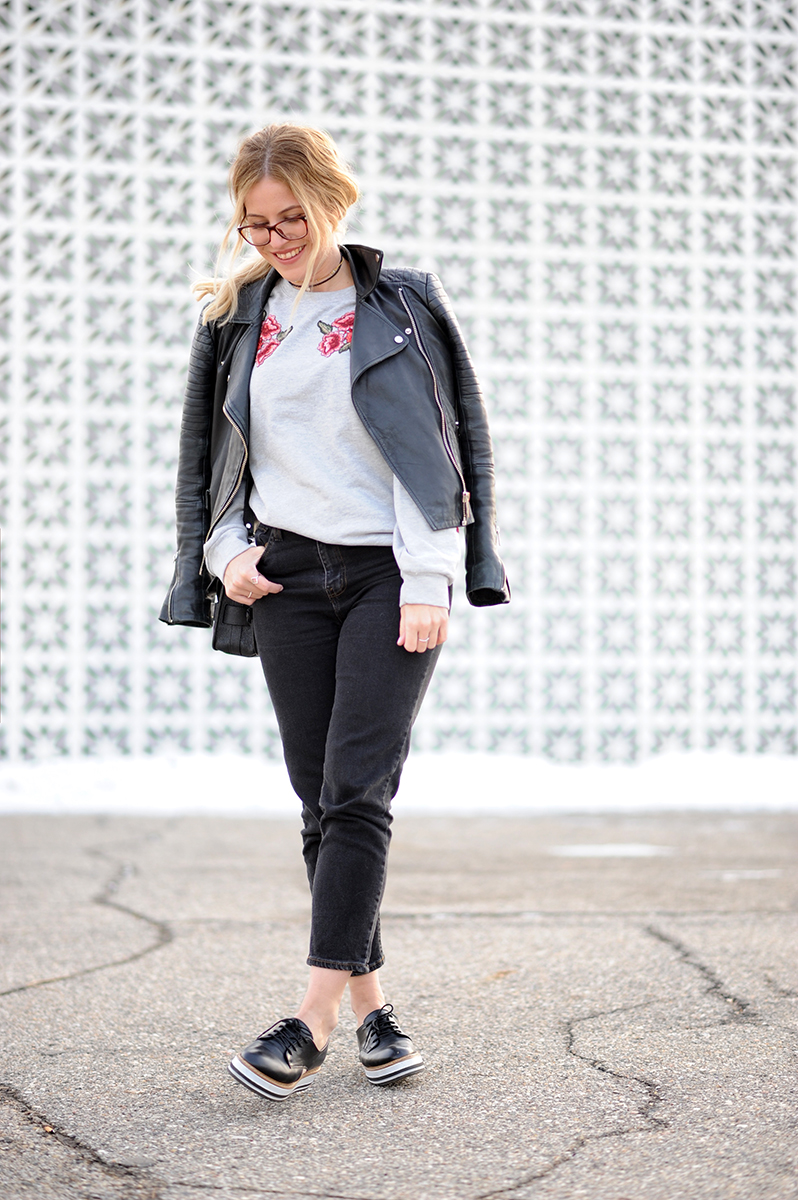 Yes to Sweatshirt Style
I don't know if I can profess my love for crewneck sweatshirts anymore without annoying the shit out of everyone. Sorry in advance, but this type of outfit, although perhaps unsexy to a man and uninspired to a woman, I feel amazing. And that's all that matters, right?
Also, I have lipstick all over my teeth in these photos…I will edit the shit out of a client's headshot to make it perfect, but when it comes to editing my own photos, I'm just too lazy.
Antiquing
Merl visited me a couple weekends ago and this seemed appropriate for an adventure to Grand Rapids to thrift and visit antique shops. I snagged a large geode for my coffee table, a brass book holder thing that Merl decided she didn't want at check out and a pink 1950s vase for my dining nook's new shelving.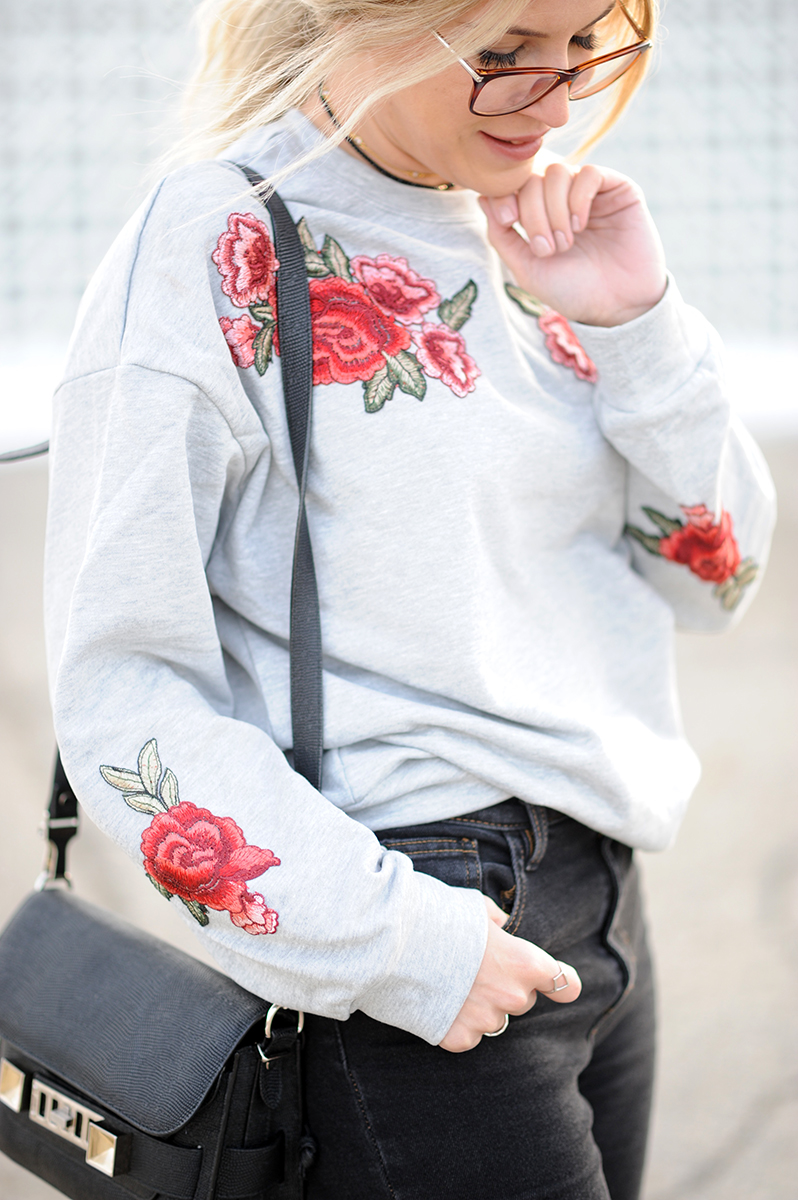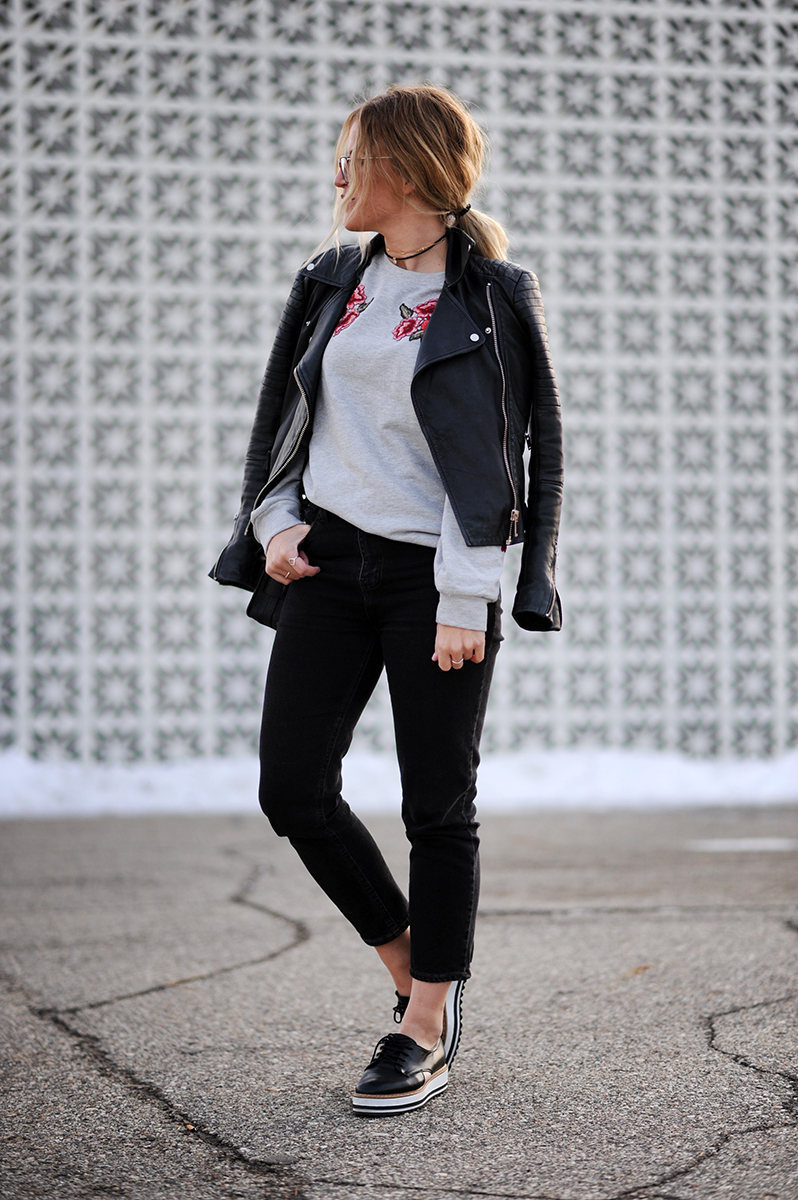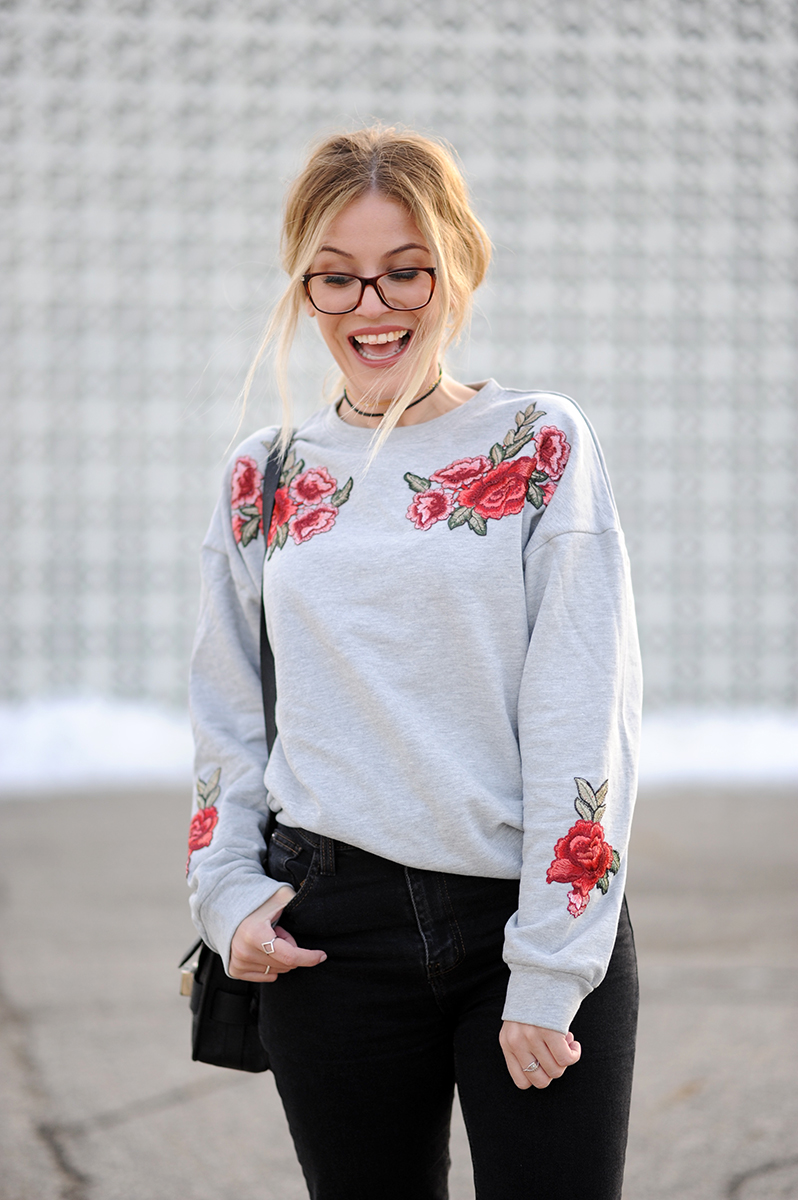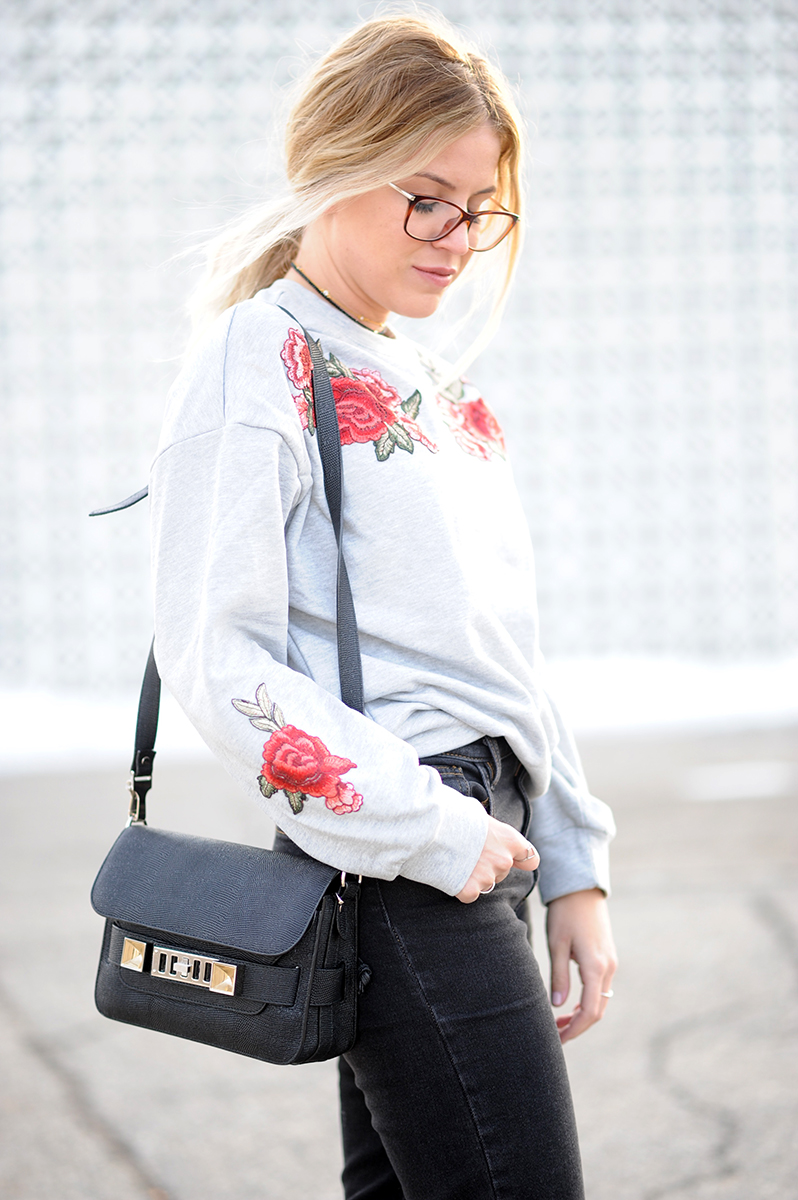 [Rose sweatshirt c/o
Shein
, jeans from
Urban Outfitters
, bag by Proenza Schouler, eyeglasses by Chloe, rings and gold choker by
Katie Dean Jewelry
, shoes from Lori's Shoes]
Photos by Merl Kinzie