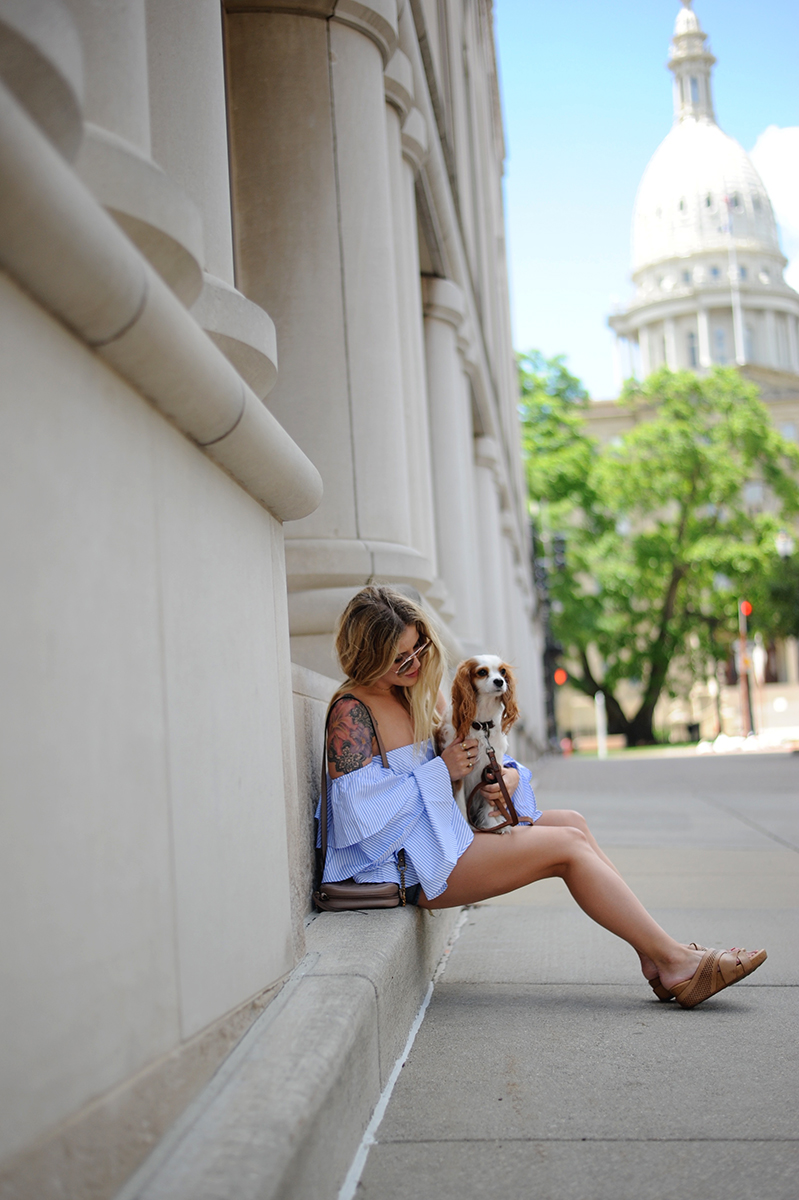 Summer Style
Summer is officially here and I've been staring at this off the shoulder top I bought two months ago and finally decided to take it out for a Saturday full of mundane errands with Cole. I love the look of it, but once I tried it on, I realized how impractical it actually is and I just haven't felt like dealing with it, until Saturday. Something about being overdressed Home Depot and Target motivated me to wear it.
Favorite Sunless Tanner Products
In high school, I was that obsessive tanner–the one who looked leathery and also the tacky one with the playboy bunny outline on my hip (thanks to the body stickers, wtf was I thinking?) And then college rolled around and I realized how awful tanning is for your skin and I avoided sun at all costs. I have a much better balance now–I go to the beach, wear SPF and love a good spray tan.
But lately, I've been more interested in maintaining that tan and doing it myself! There are so many great products and I've slowly over time become a beauty junky, itching for a fix that only buying the latest and greatest products can satiate. But, I'm also super lazy. I want to try St. Tropez and really dedicate myself to a full on professional, natural tan, but I just can't do it. So this is what I do:
NKD SKN
The NKD SKN product line is fabulous. They're idiot proof! Except, I did do a dumb thing when I first tried the pre-shower lotion. I applied it post-shower and I learned that it's a little too dark that way, not as natural. Mental note: Read labels. Anyways, I love the natural tan lotion in medium and my friend Melissa has been pleased with the gradual daily tan lotion. I use this product for my legs every 3-4 days–helps balance out the top half of me that has a little more color than my legs.
Coola Sunless Tan Dry Body Oil Mist
Dry oil mists are effortless to apply, which is why I knew this might be the product for me. I needed something that didn't require much skill, patience or effort. And then Coola Sunless Tan Dry Oil Mist came along to save the day. I spray it on my stomach, arms and chest–the areas I don't dare attempt with a sunless tanning lotion. And it gives subtle color that's buildable and not streaky–just what I need! I have subtle tank top tan lines that I'm trying to blend in and this product was the perfect solution and it dried so quickly! Have I mentioned how lazy AND impatient I am? It's the product of choice for similar folk.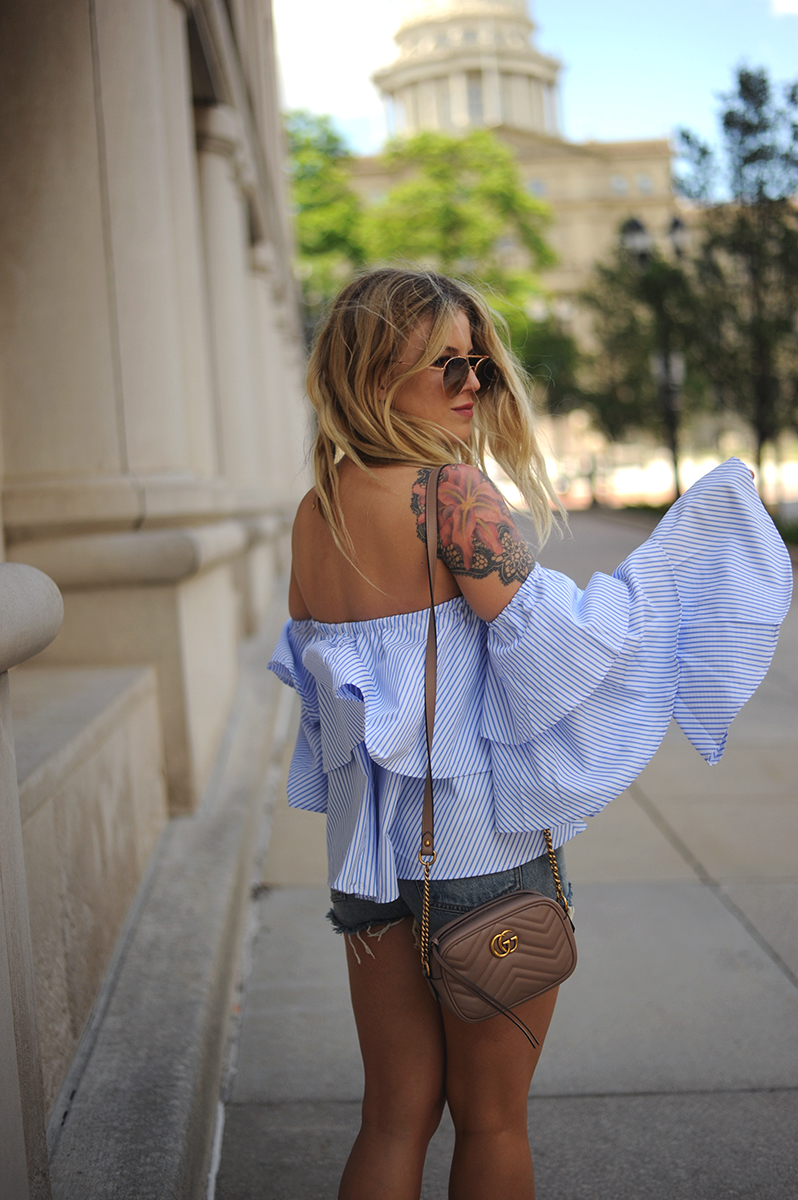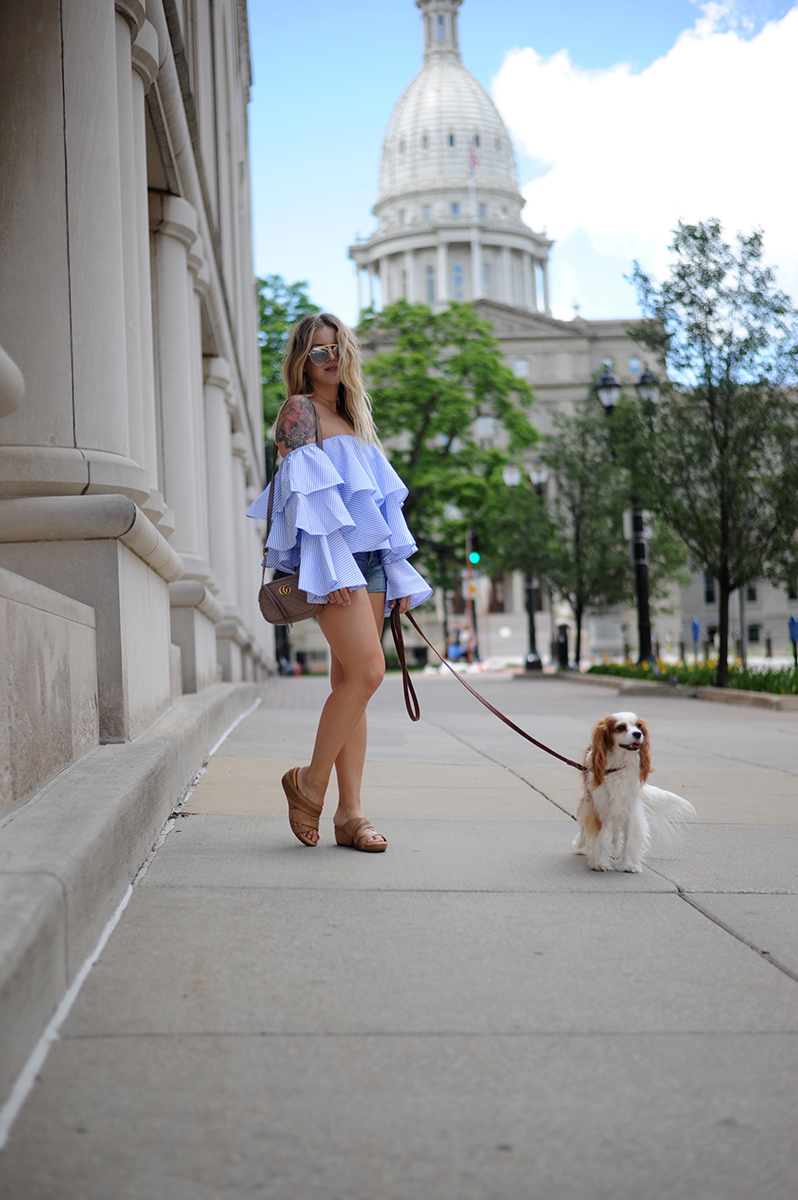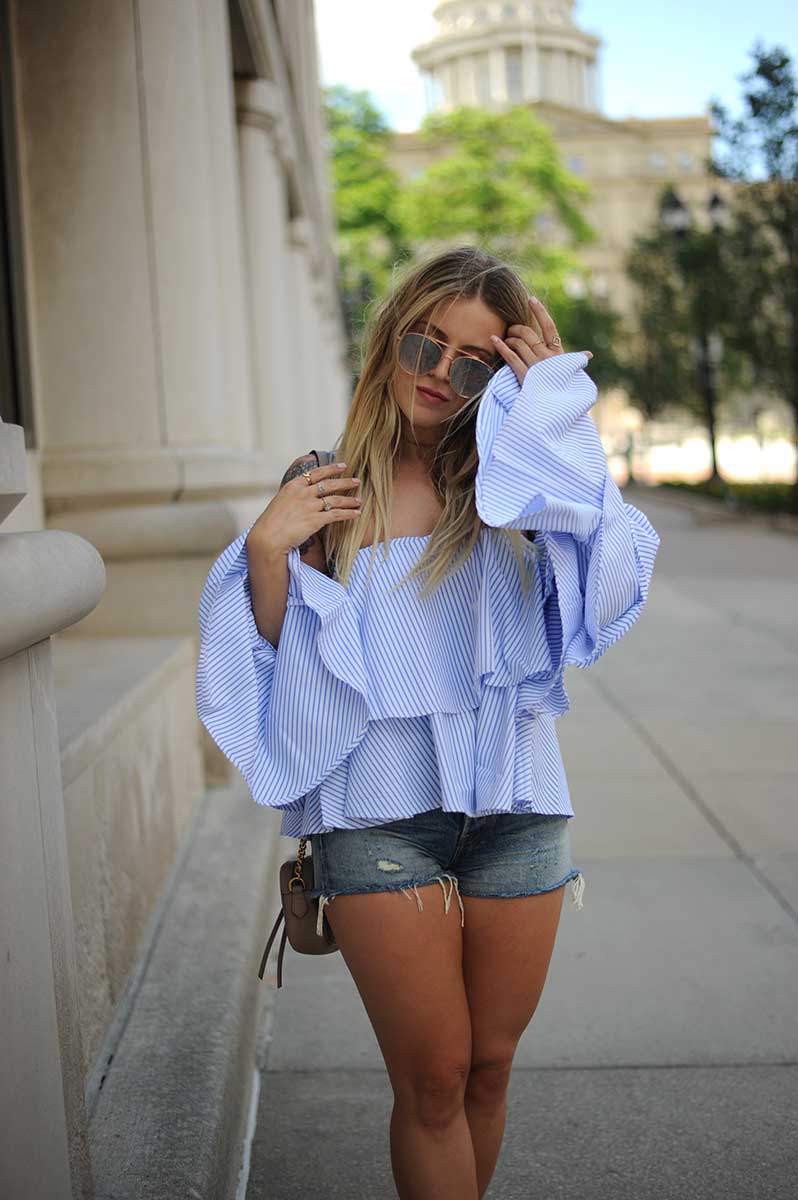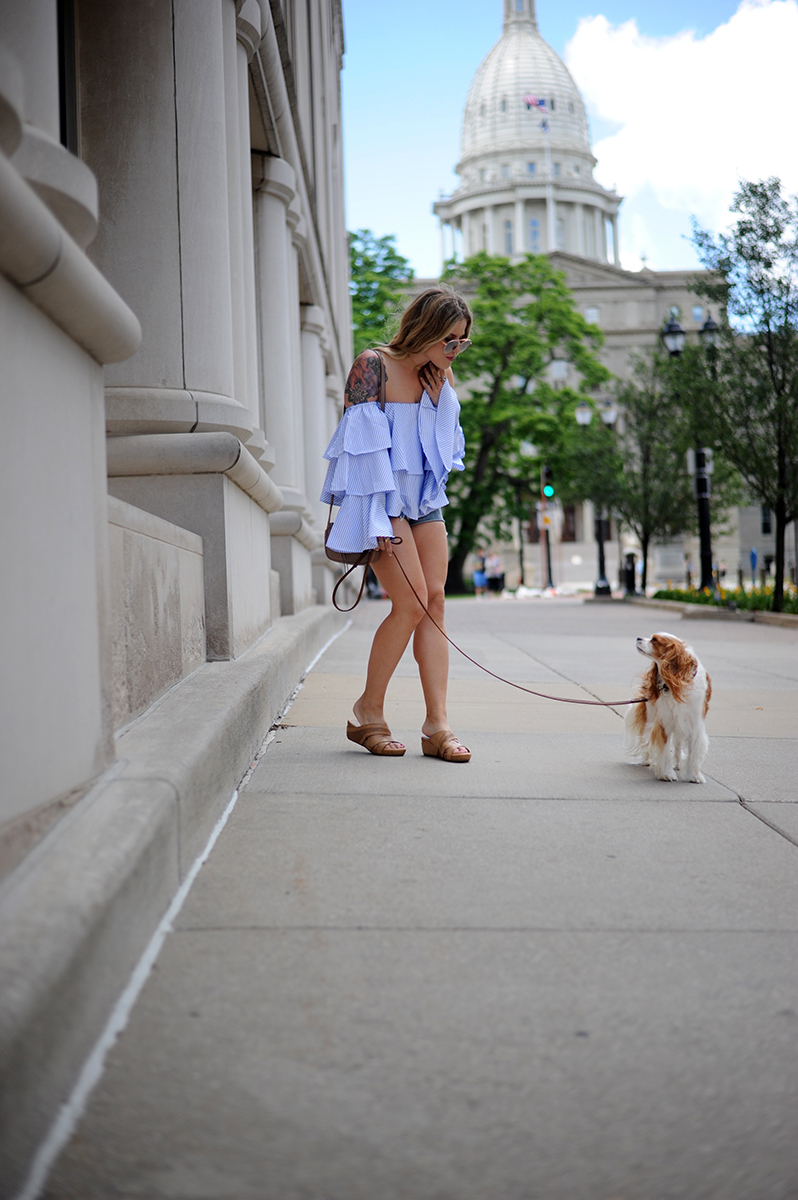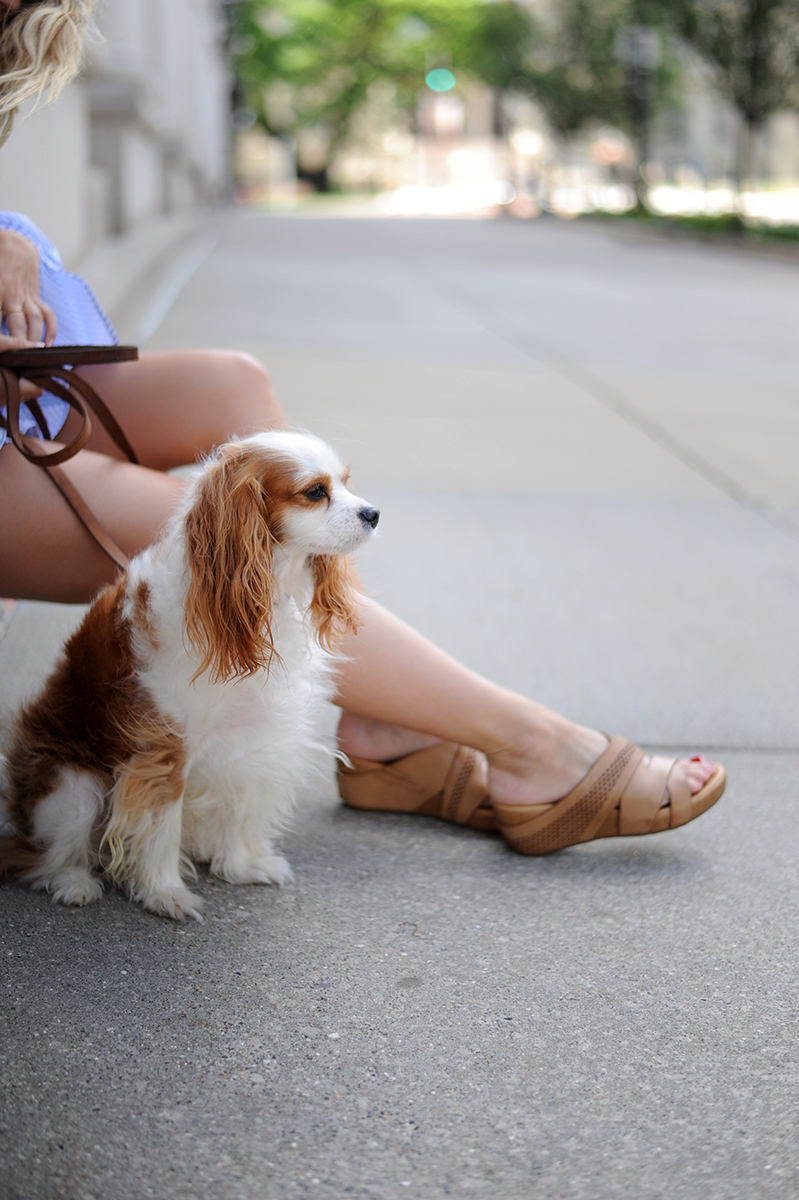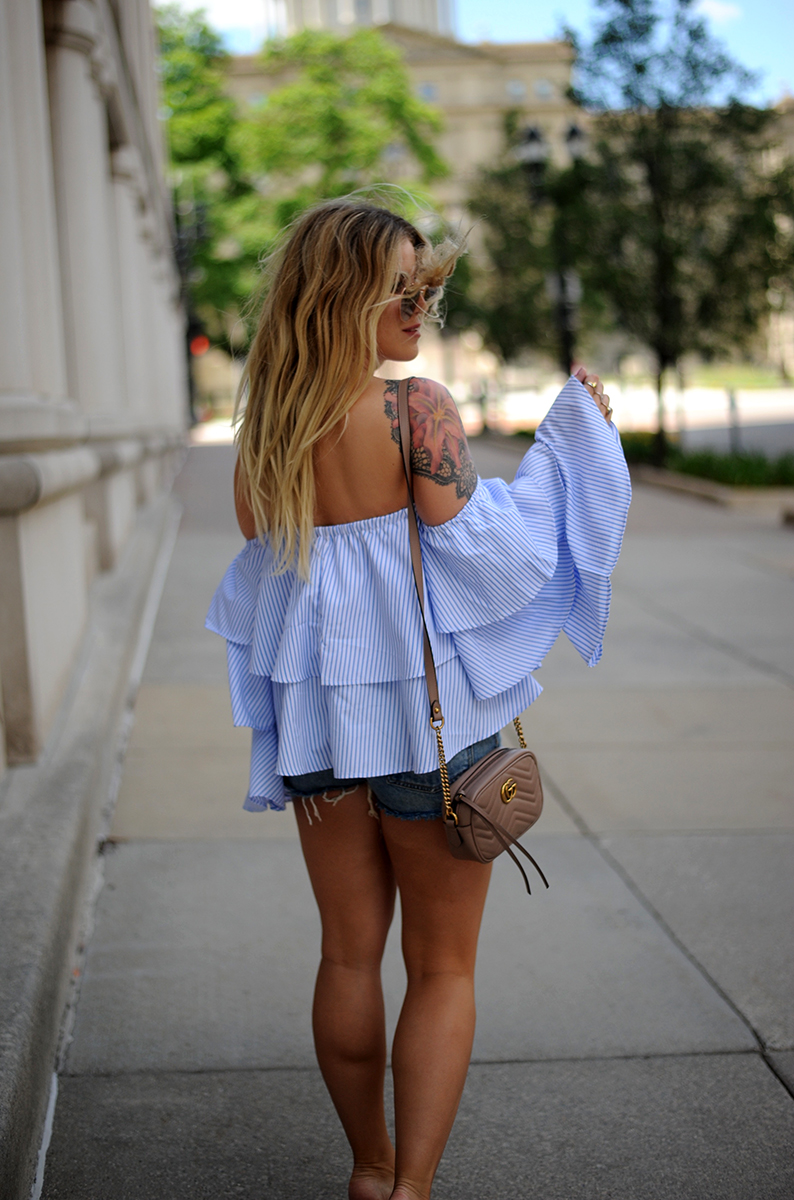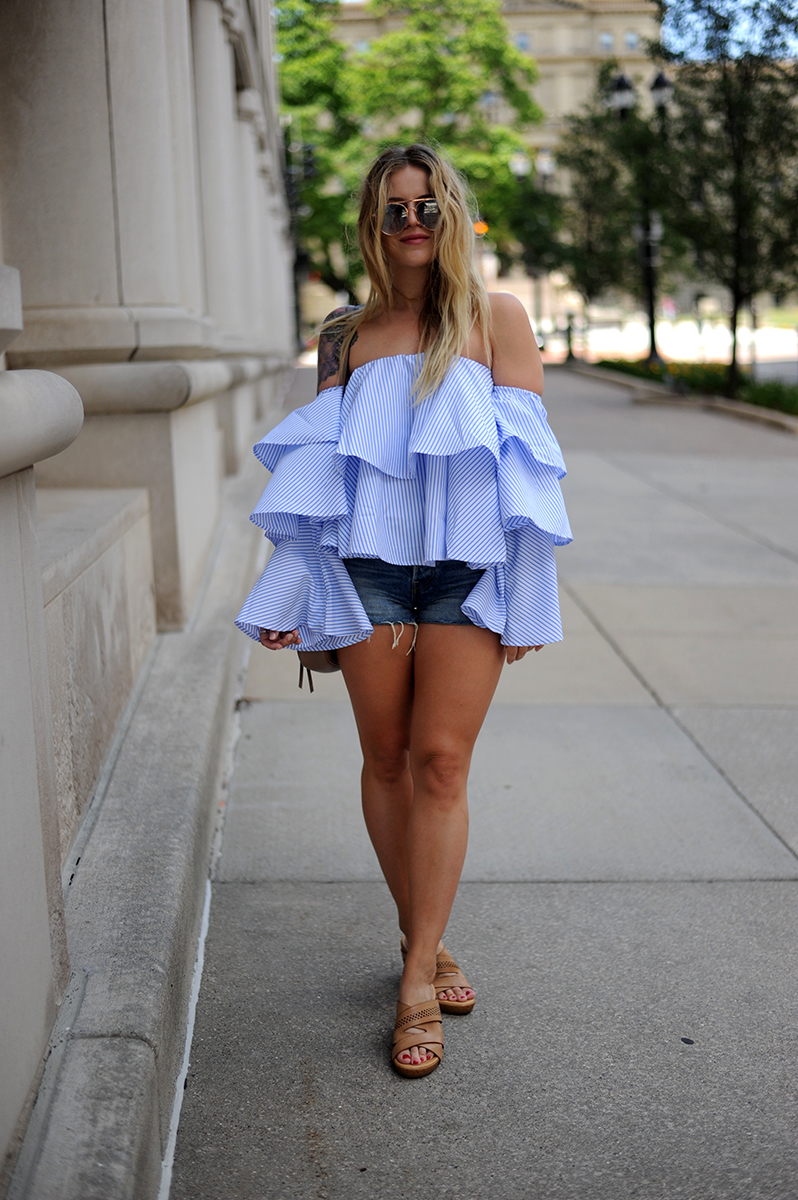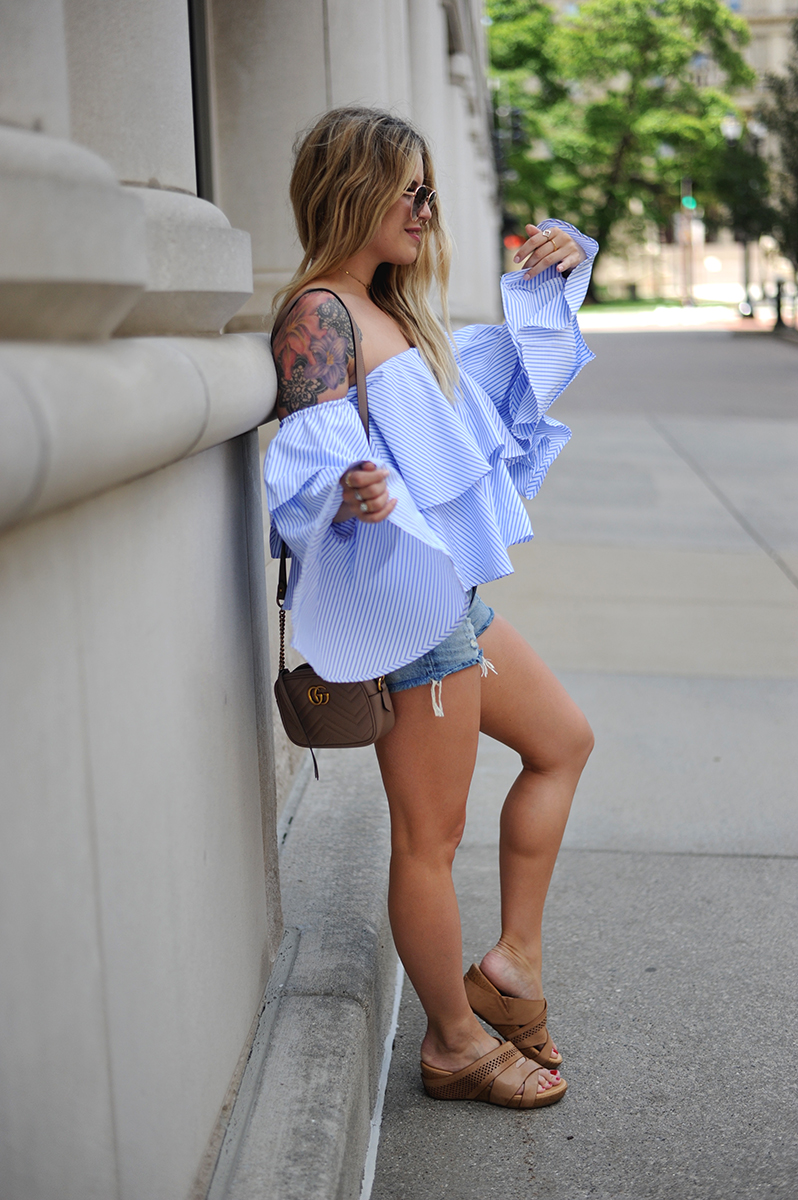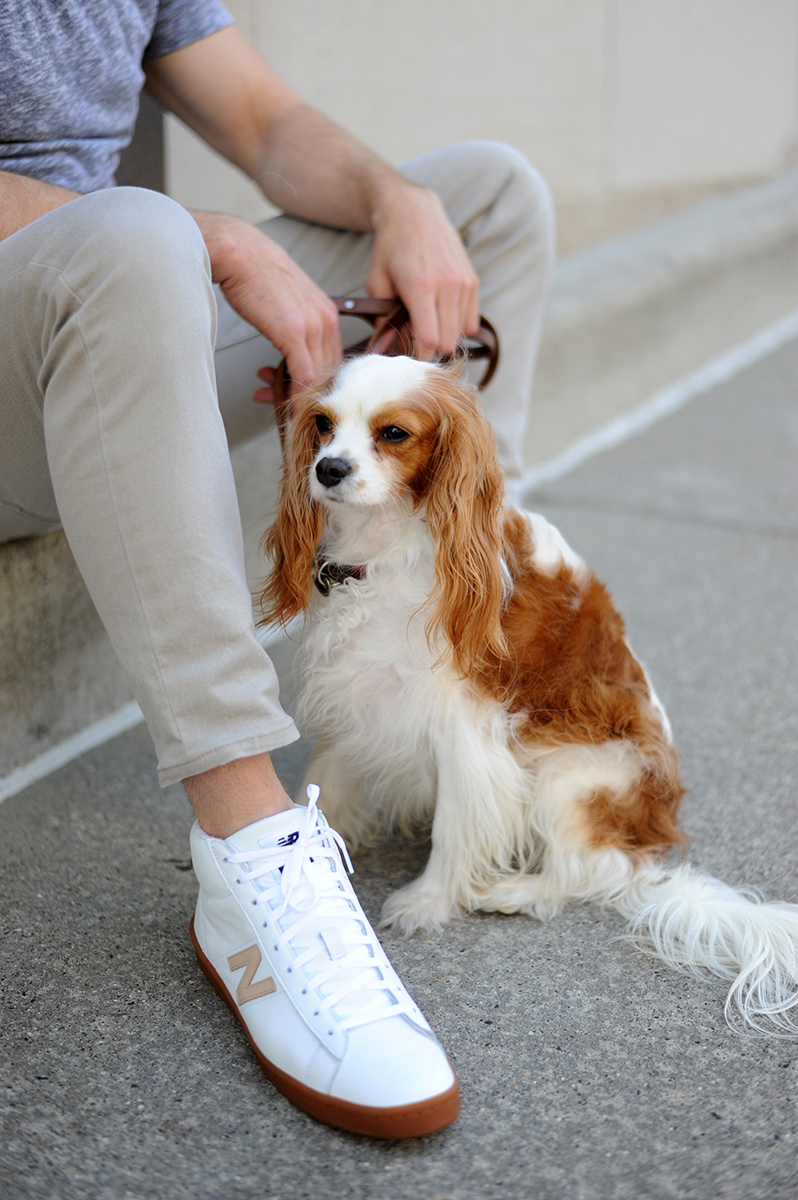 [
Top from Nasty Gal (only $50!)
, shorts by
Levi's
, sandals c/o
Baretraps
, bag by
Gucci
, jewelry by
Katie Dean Jewelry
]