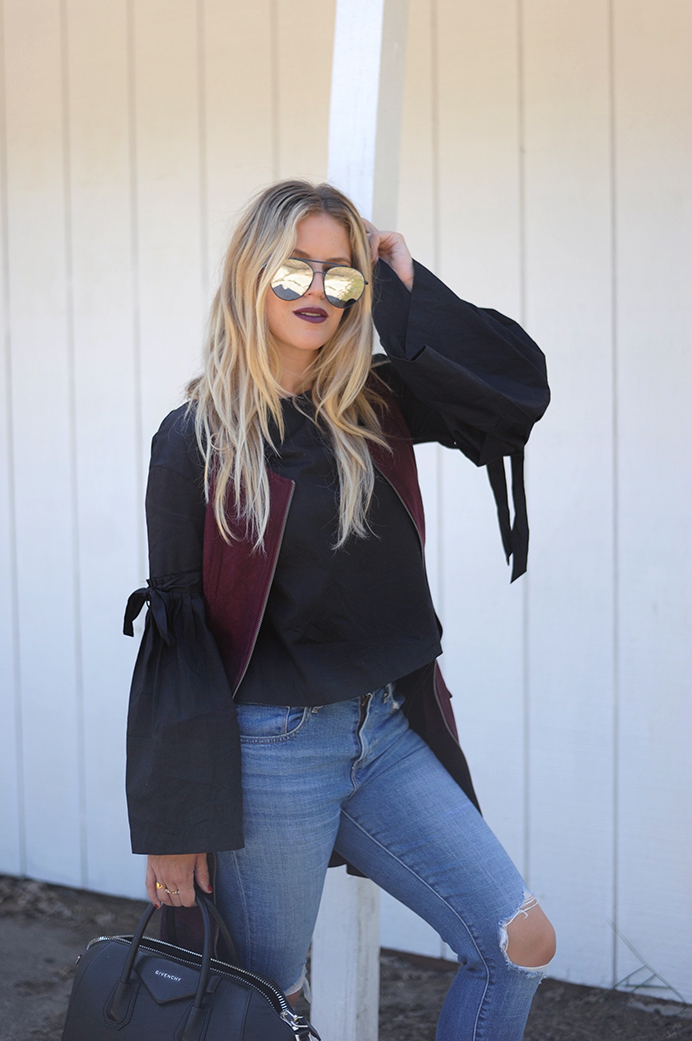 Suede Dress or Suede Vest
I'm usually not attracted to wearing purple, but this suede dress caught my eye immediately when I shopped at Fourth Street Boutique and I thought about all the possibilities for styling. With the front zip, I tested out unzipping completely to wear as a vest and I loved it just as much as it zipped up into a dress.
I originally picked this out for my trip to Charleston, but we canceled our trip and I was able to wear this last weekend and to work. I first wore it as a vest, tossing it over a bell sleeved top my friend Jen got for me with ripped jeans and bronze platform oxfords. For the dress styling, I added a long sleeve black top and black boots.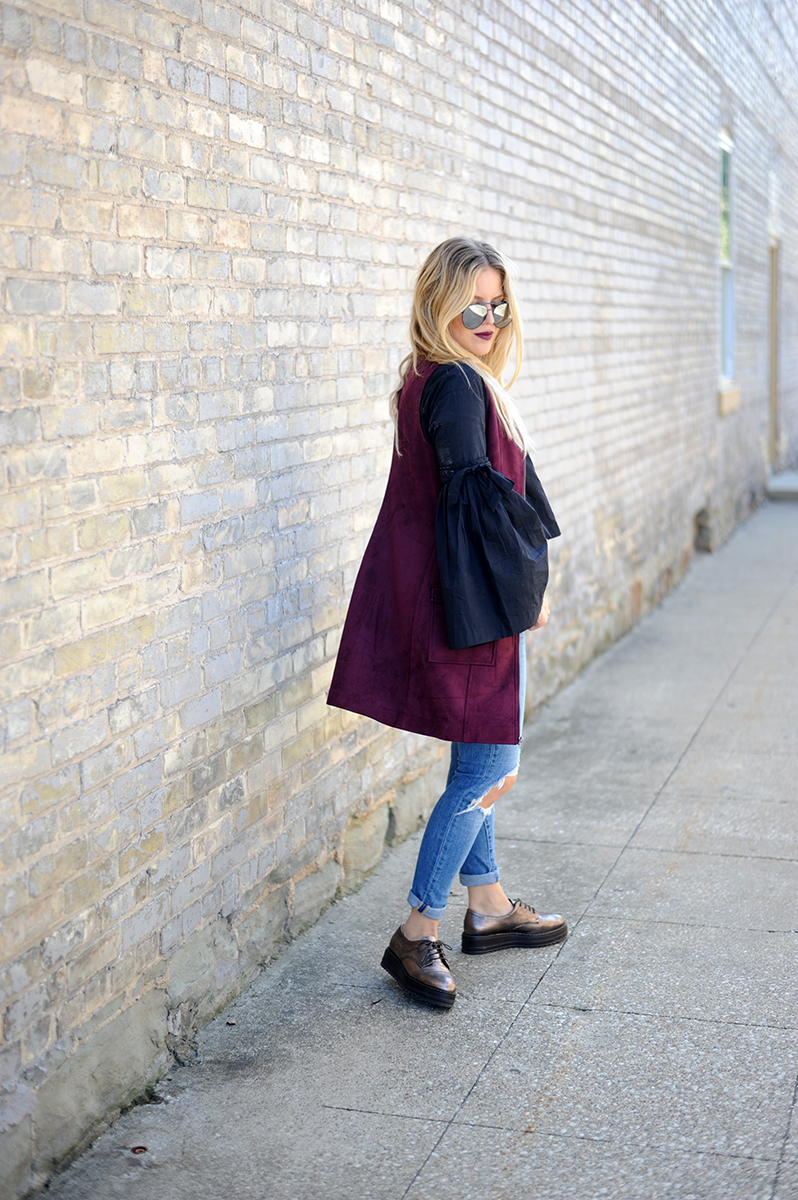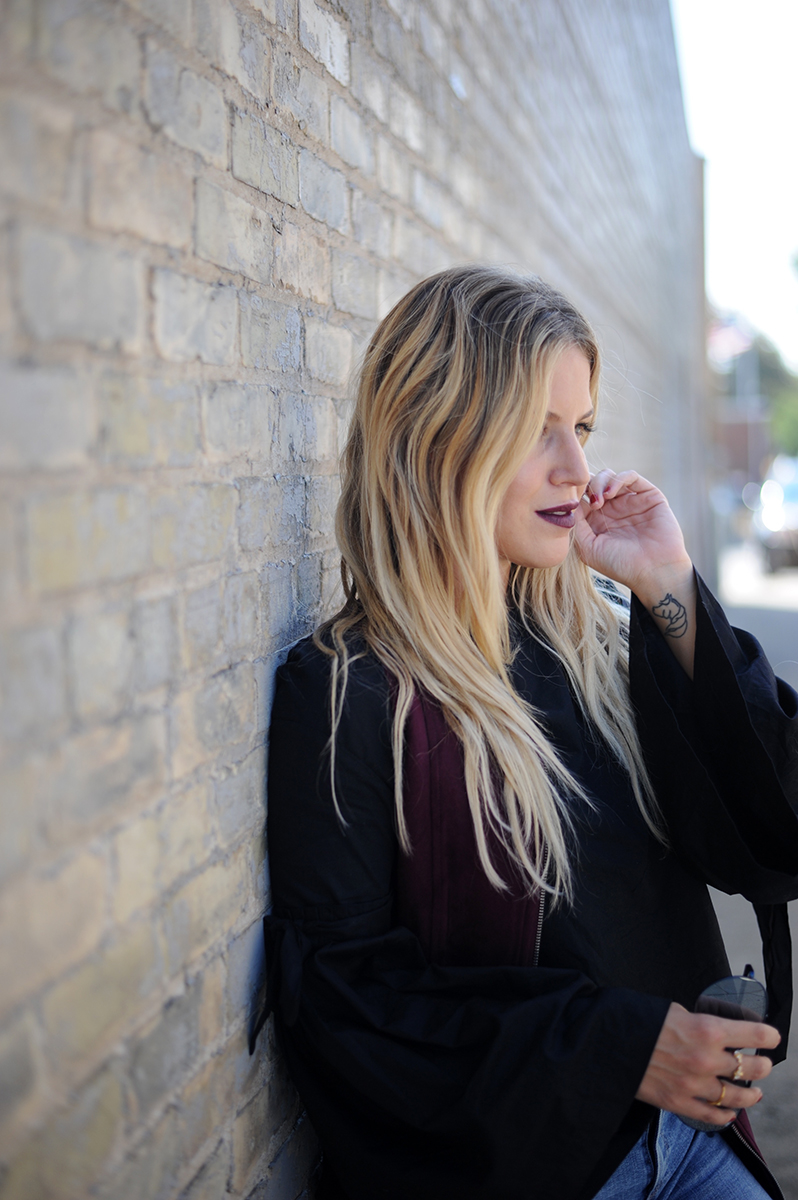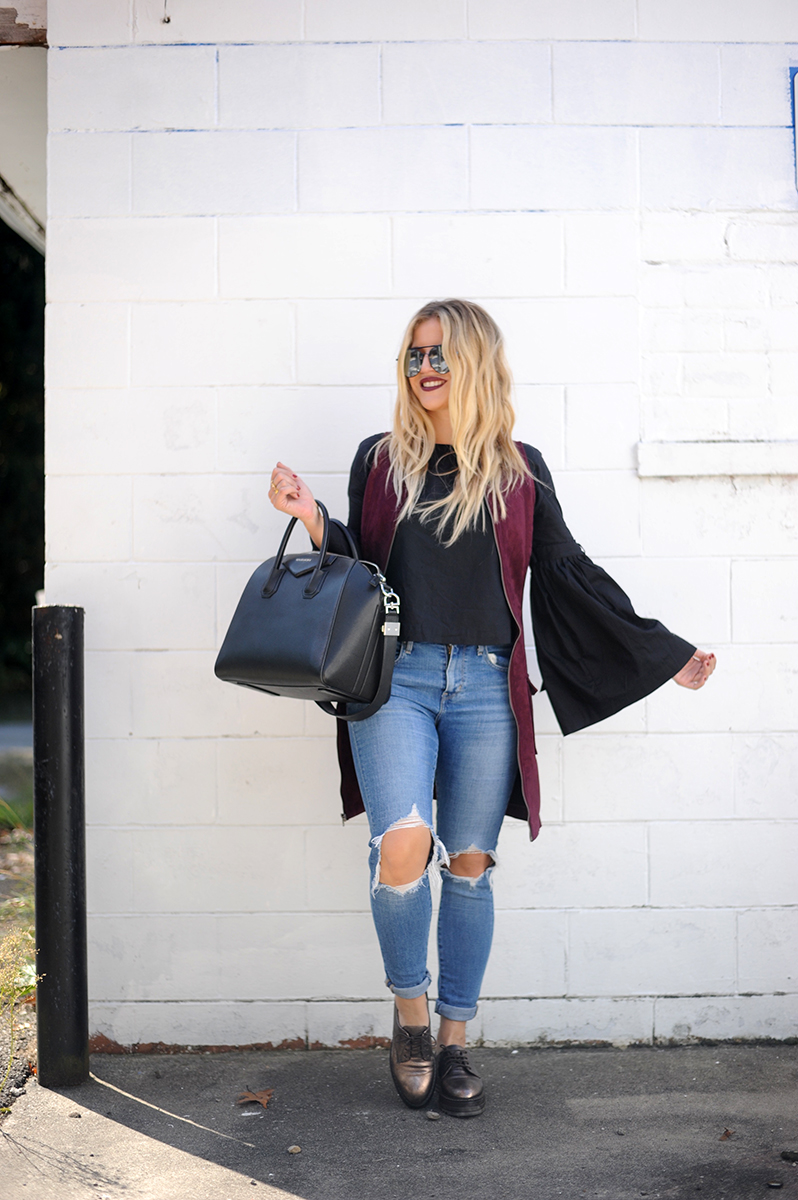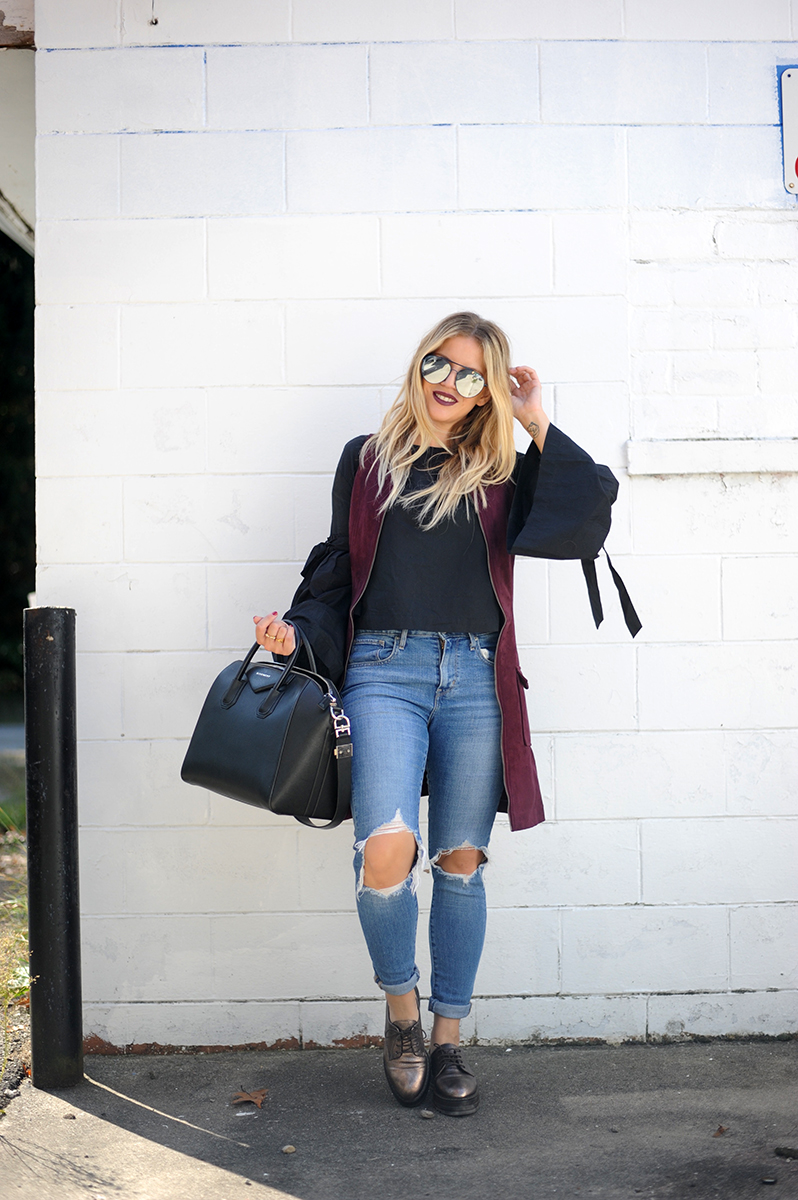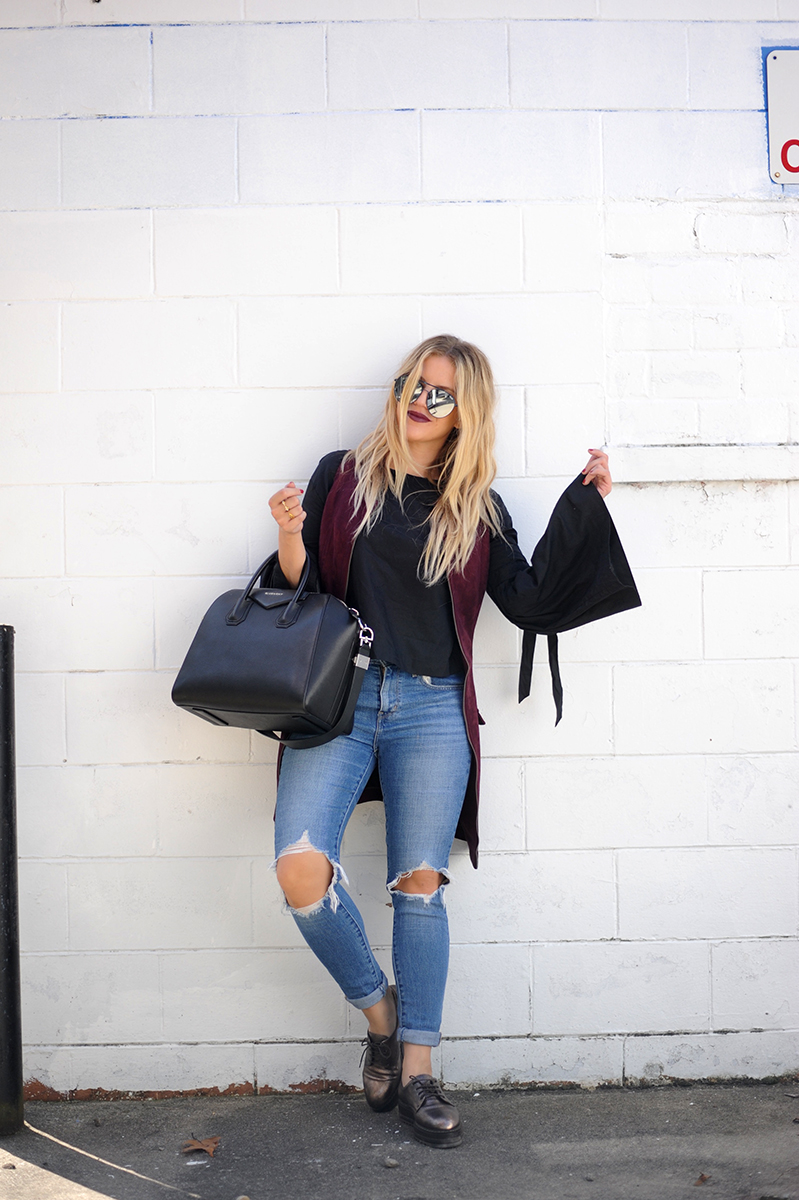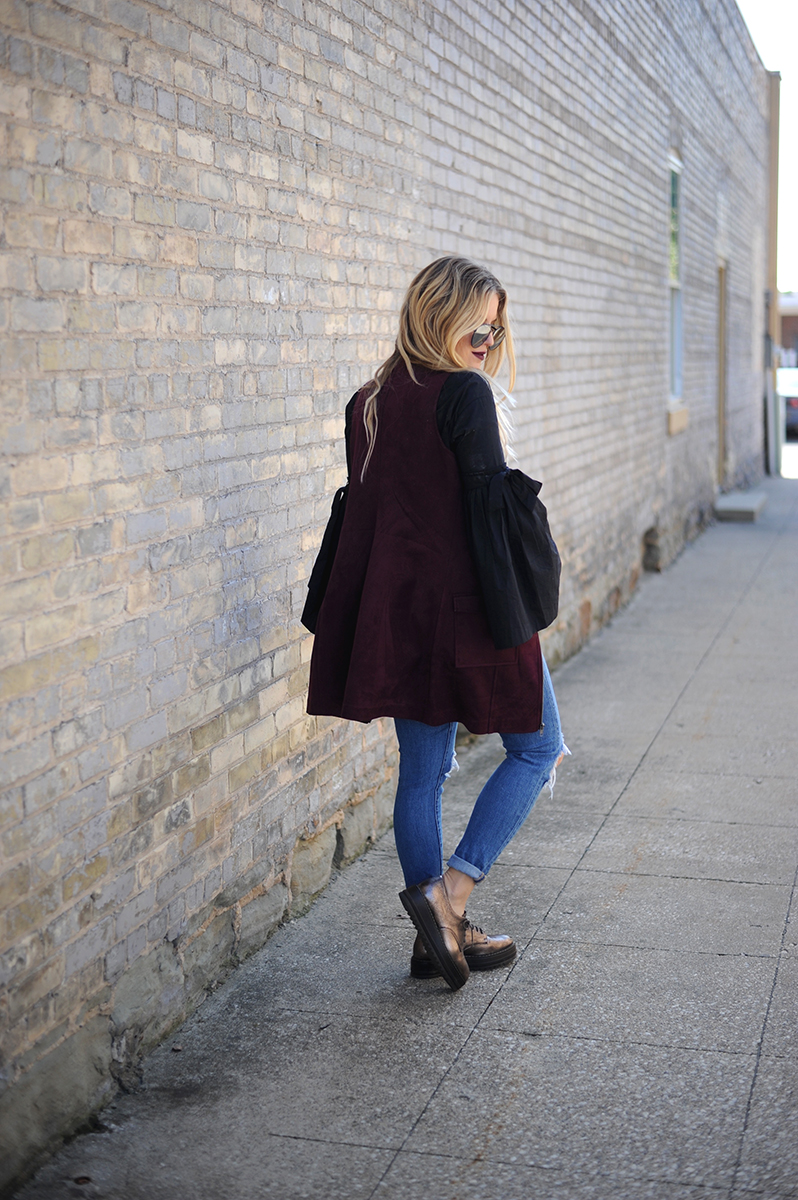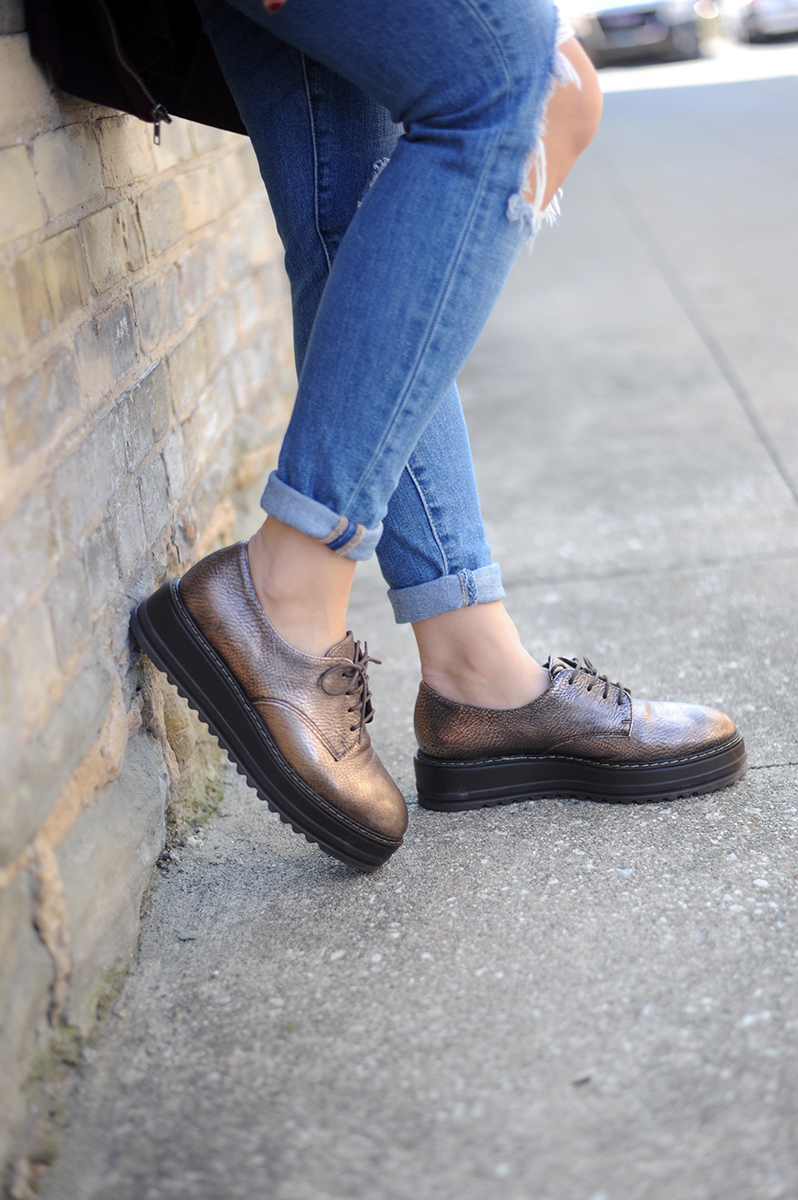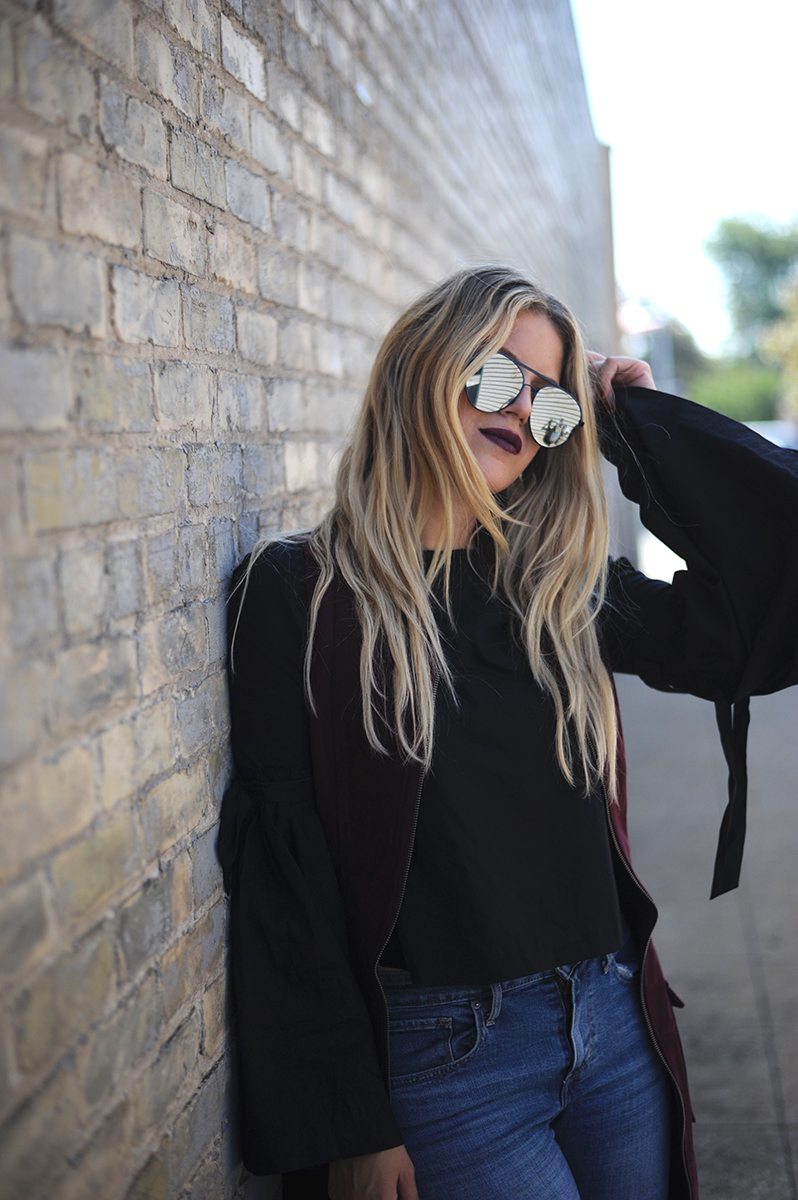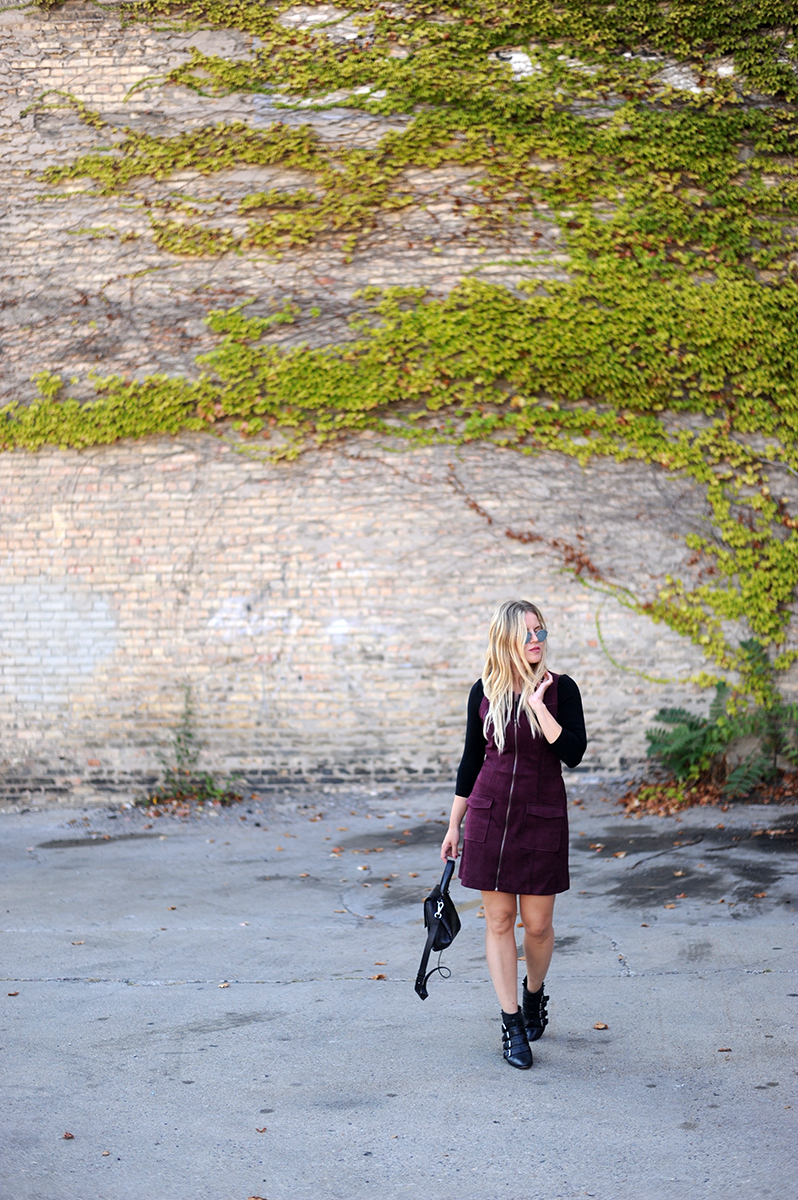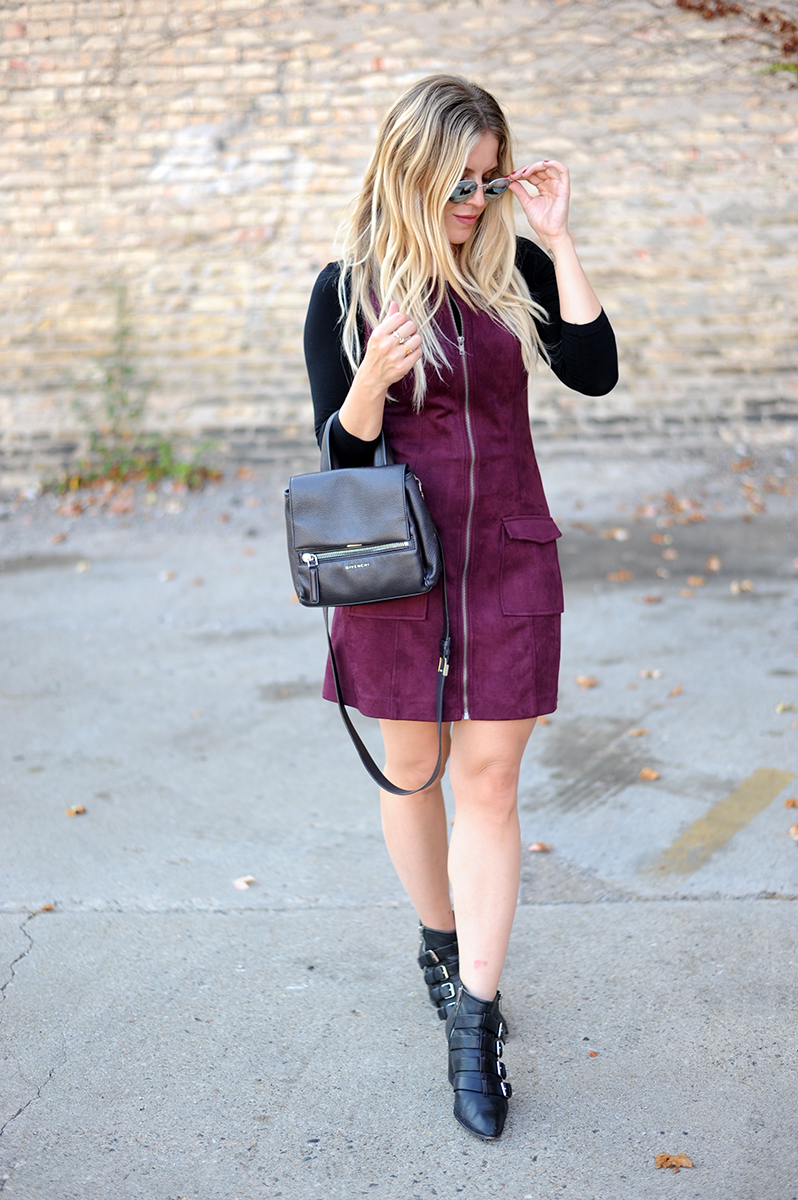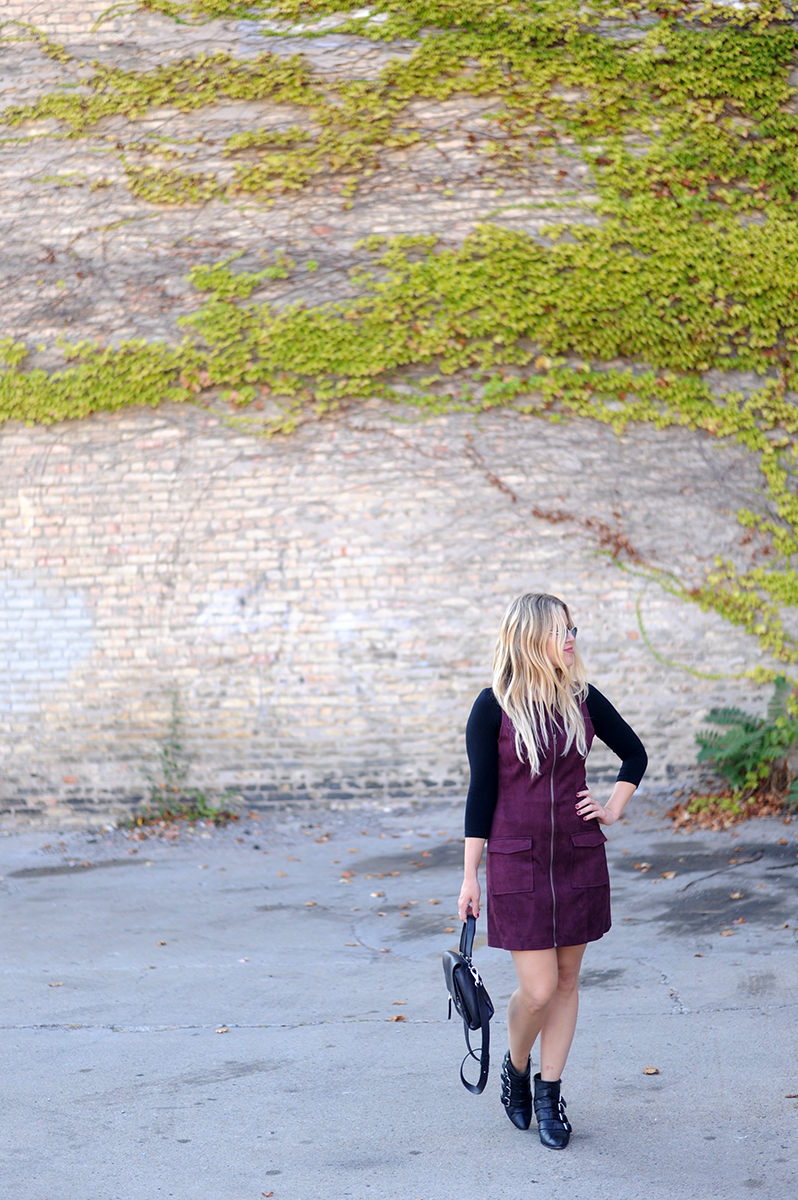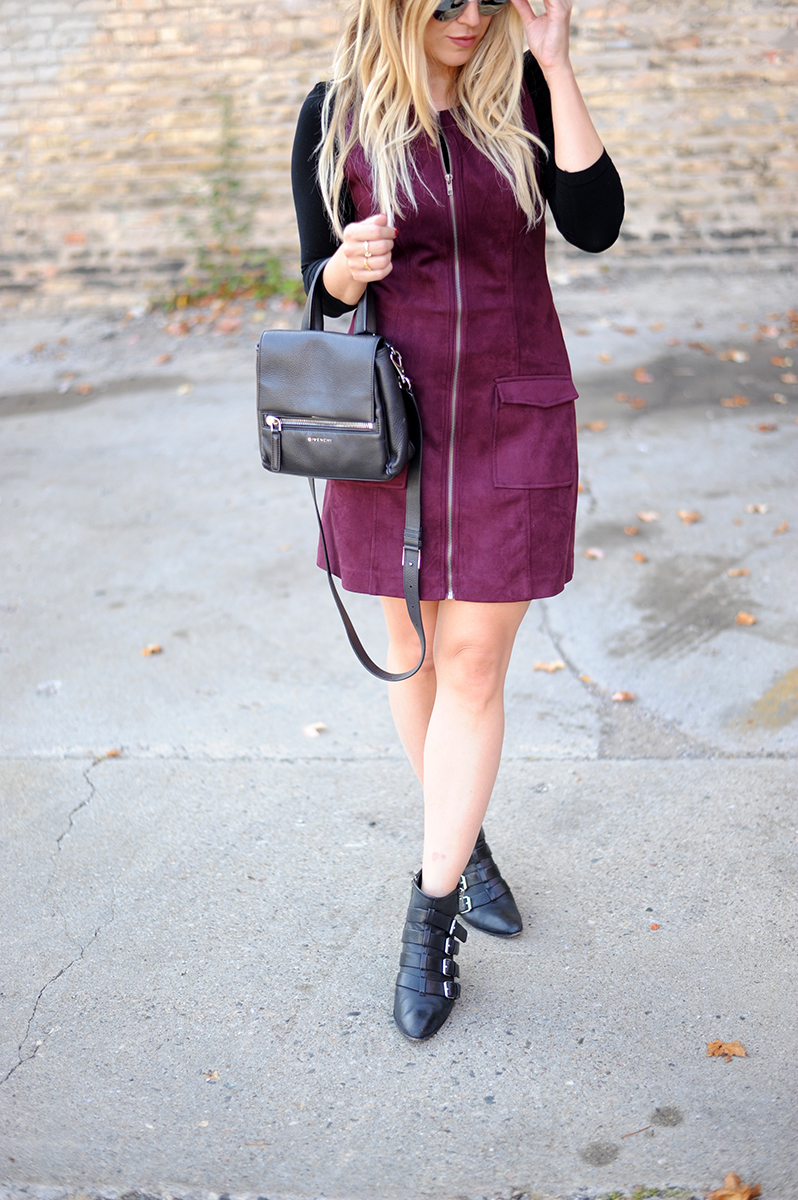 Suede dress and long sleeved black top c/o Fourth Street Boutique, Belinda oxford platforms c/o Summit by White Mountain, bags by Givenchy, bell sleeved top by Free People, boots by Rebecca Minkoff, jeans by Levi's]