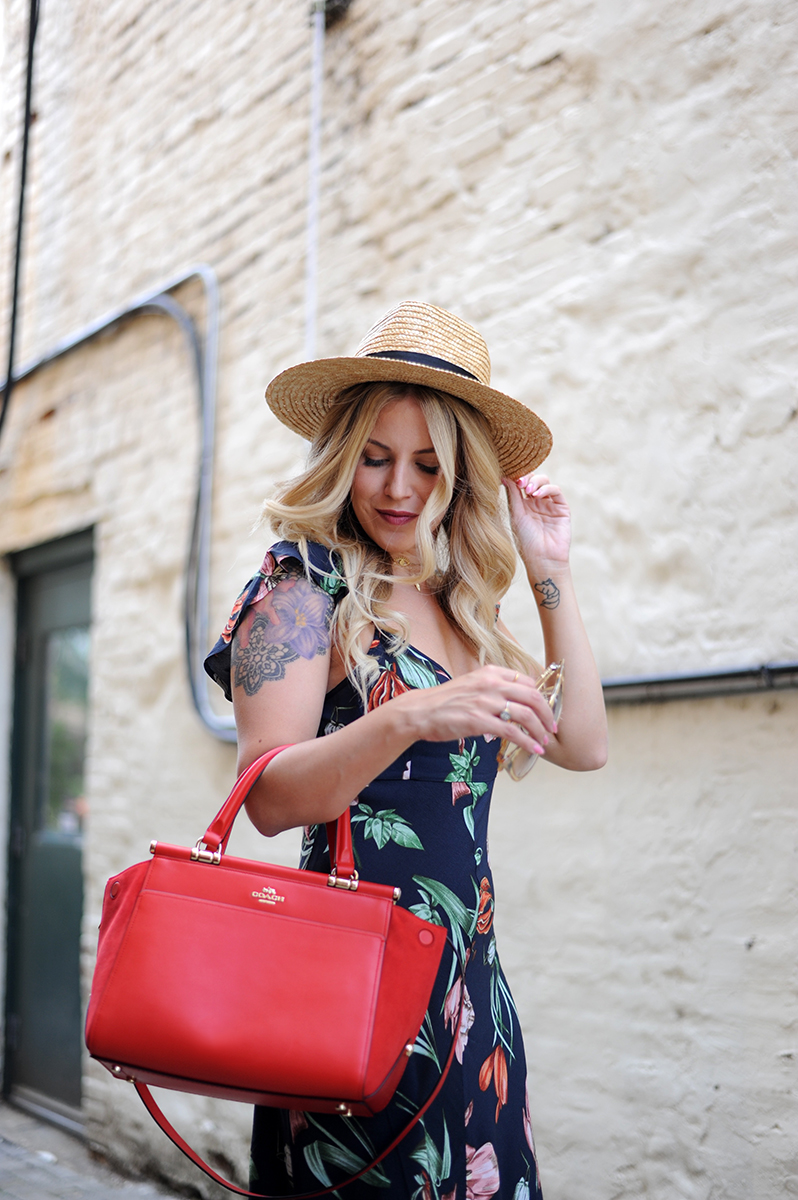 Day Style
Cole and I got ready for a wedding a little too early on a couple weekends ago, which left us time to explore downtown Dexter and 200 year old working farm Jenny's Farm Stand and Cider Mill before heading to the wedding venue. I styled the maxi dress a little more trendy for pre-wedding with cat eye sunglasses, a hat and a bright red satchel.
We grabbed cookies from the Dexter Bakery, an iced latte from Joe and Rosie Coffee and Tea and then a half dozen pumpkin donuts from Jenny's. The donuts tasted like elephant ears and I was in my happy place eating donuts and visiting the little petting zoo they had on site. The petting zoo included one shithead mini horse that was hell bent on biting a finger off, giant shithead goats nibbling on my clothes and sweet baby goats. They had a barn in the back with a couple ponies and draft horses that didn't respond to my noises to attract them, but I marveled at them from afar. I'd like to go back for carriage rides and more donuts this fall!
Wedding Style
For the wedding, I simplified my look and traded in the red satchel for a small shoulder bag and removed the hat and sunglasses. Just a few changes to simplify the floral maxi dress.
The wedding was maybe a 1/4 of the mile away from Jenny's Farmers Market at Cornman Farms. Everything was rustic chic and laid-back. The ceremony was outside in front of the farmhouse with the porch adorned in the most beautiful floral arrangements matching the bouquets and florals at the reception in the barn. They had some colorful, funky vintage furniture outside the barn for the cocktail hour with a fire pit, outdoor games and gardens to wander with live music. One of the most beautiful, intimate weddings I've attended!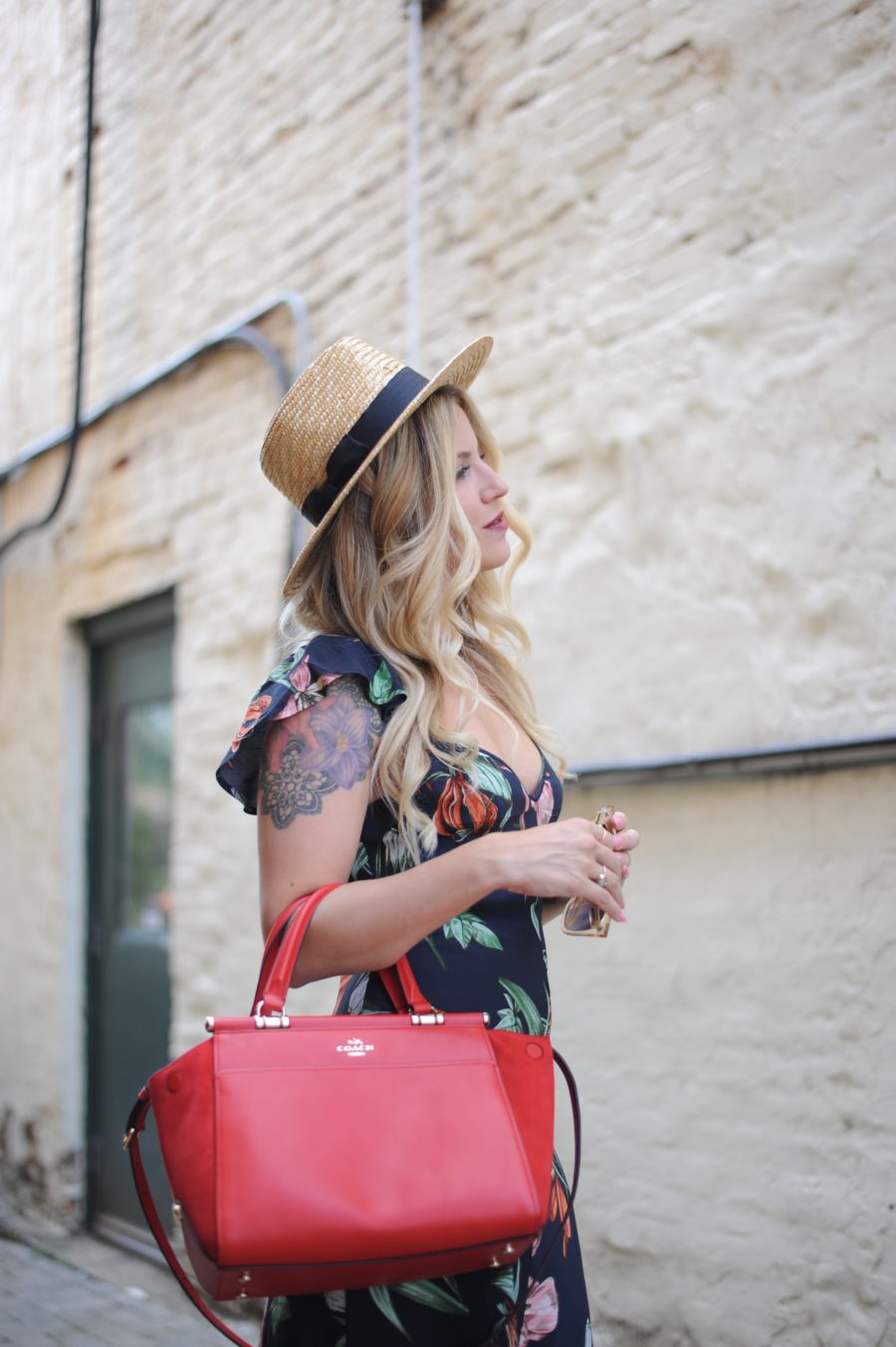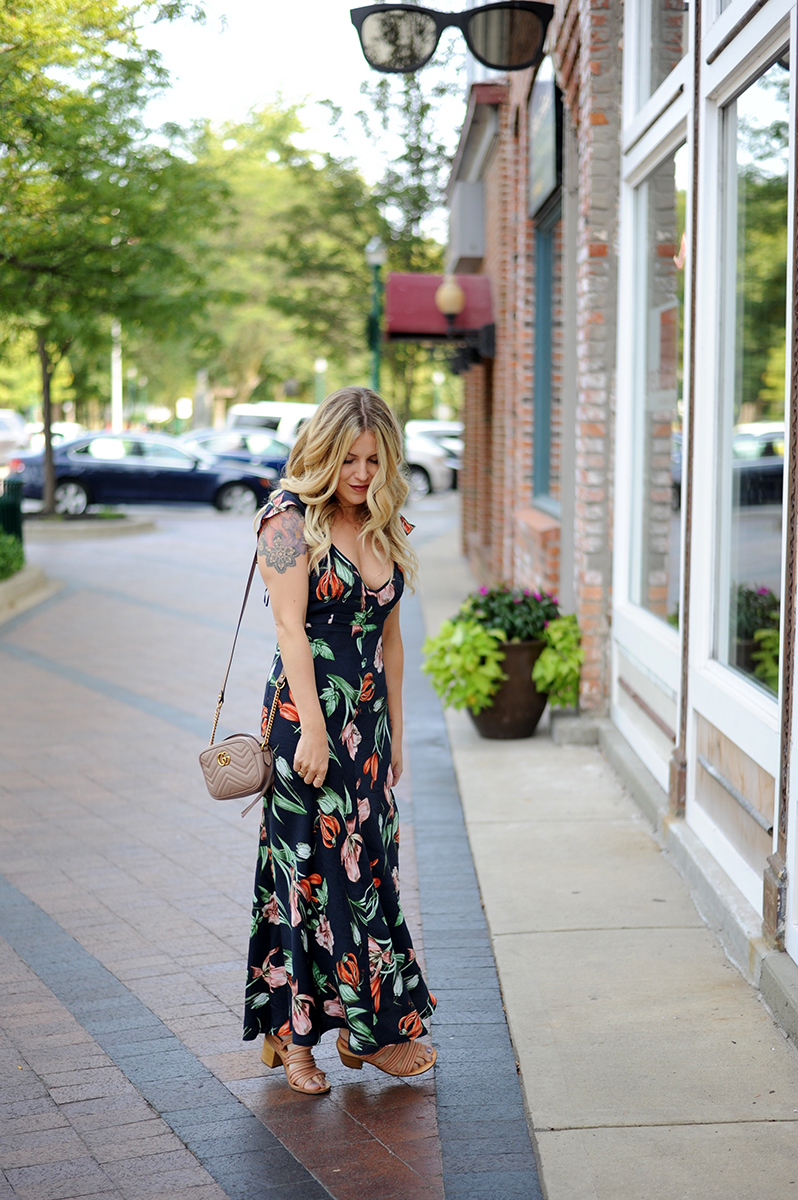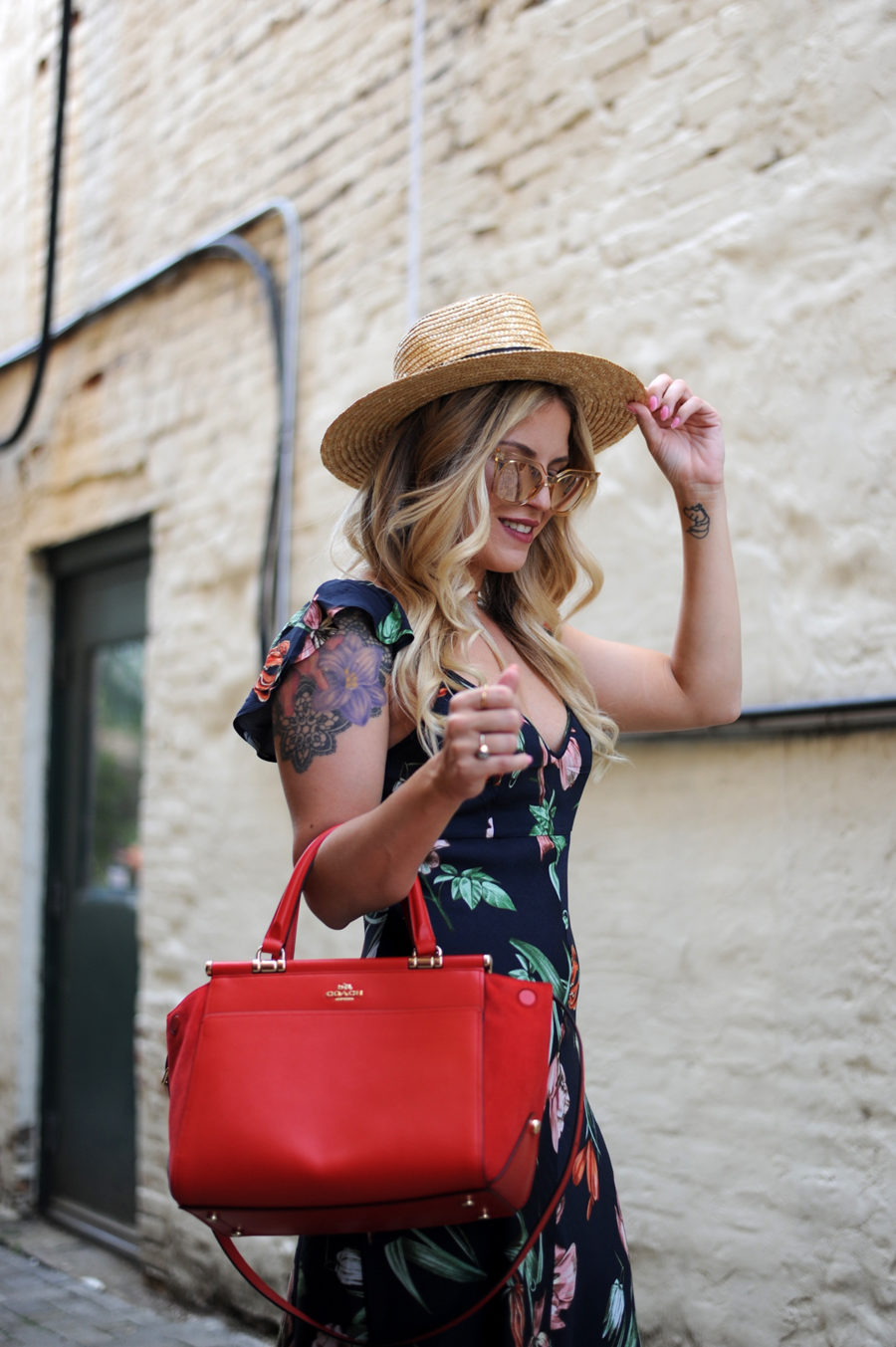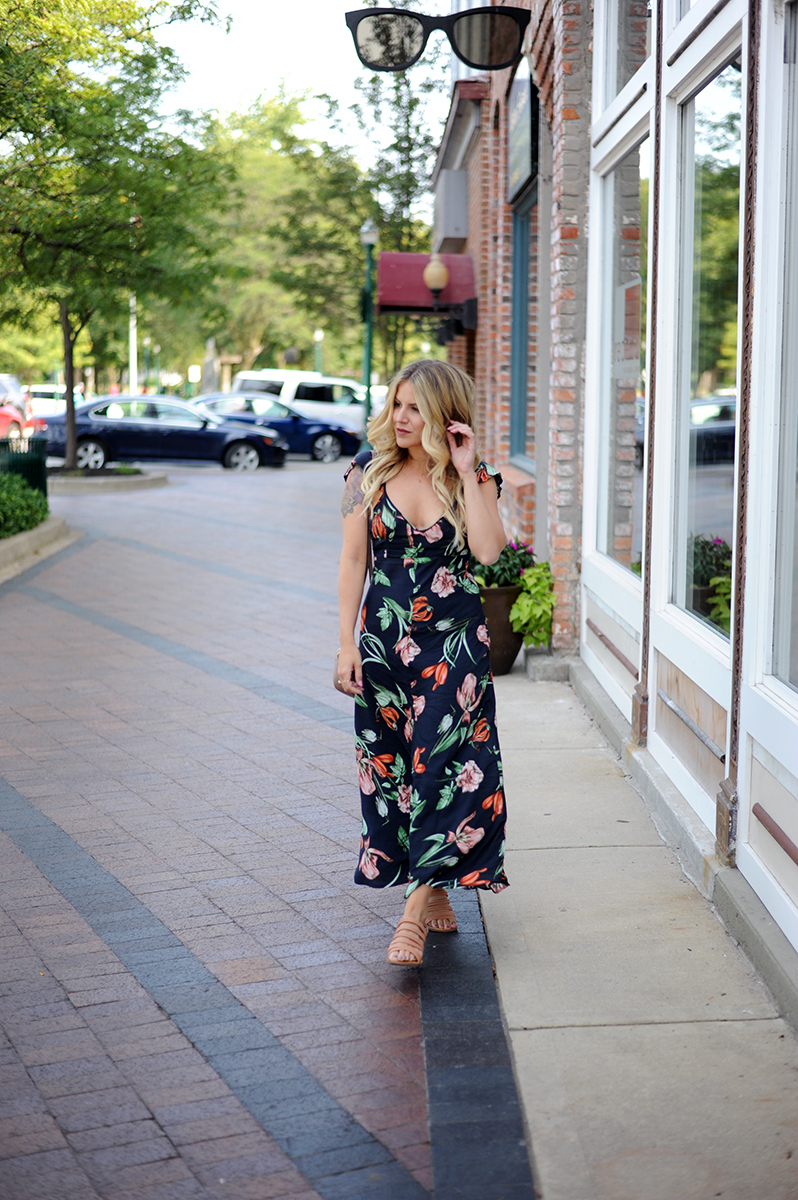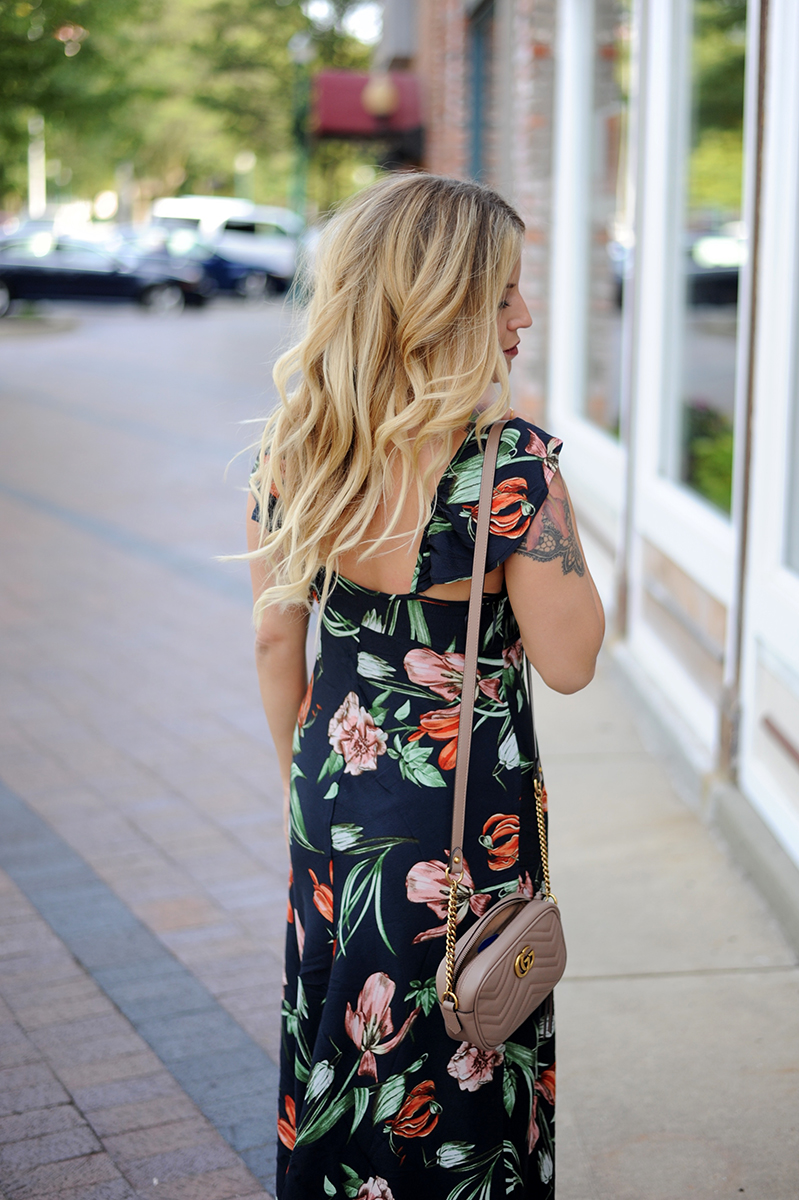 [Dress by ASTR the Label, bag by Gucci, sandals c/o
Latigo
, jewelry by
Katie Dean Jewelry
]