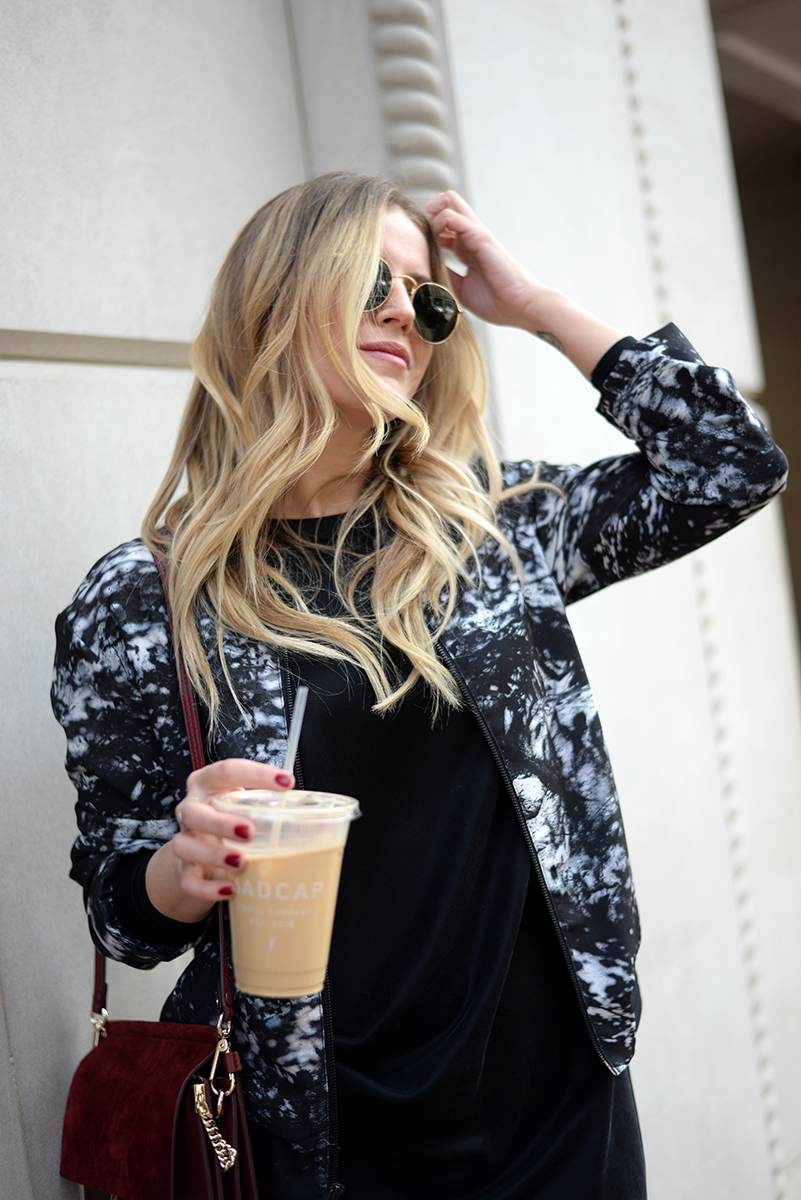 I've said it before and I'll say it again, I'm not a fan of typical professional dress attire. I find my own ways to look business casual or the dreaded business professional if necessary, but with my own twist.
Style #1 With a Dress
I've amassed a decent collection of bomber jackets to swap in place of a blazer or my trusty leather or suede jackets. I think the print and fabric lends itself to a little more sophistication and with heels, this could be a perfect look for me at a press conference. But on this occasion, downtown Grand Rapids didn't require heels so platform oxfords felt a little more casual and sporty. I'll be re-wearing this look to Retail Therapy this Saturday, Dec. 2 for the Suki + Solaine Trunk Show too, stop by and say hi (and snag some sales!)
Style #2 Print Mixing & Denim
Bombers and a good pair of mom jeans always make the cut in my closet–and with a loose, a-line striped top. I made it more space-agey with the white boots and wore this for Thanksgiving. I like how the top peeks out below the jacket and that its shape allowed me to overeat, unbutton my pants and have it all go unnoticed at the dinner table.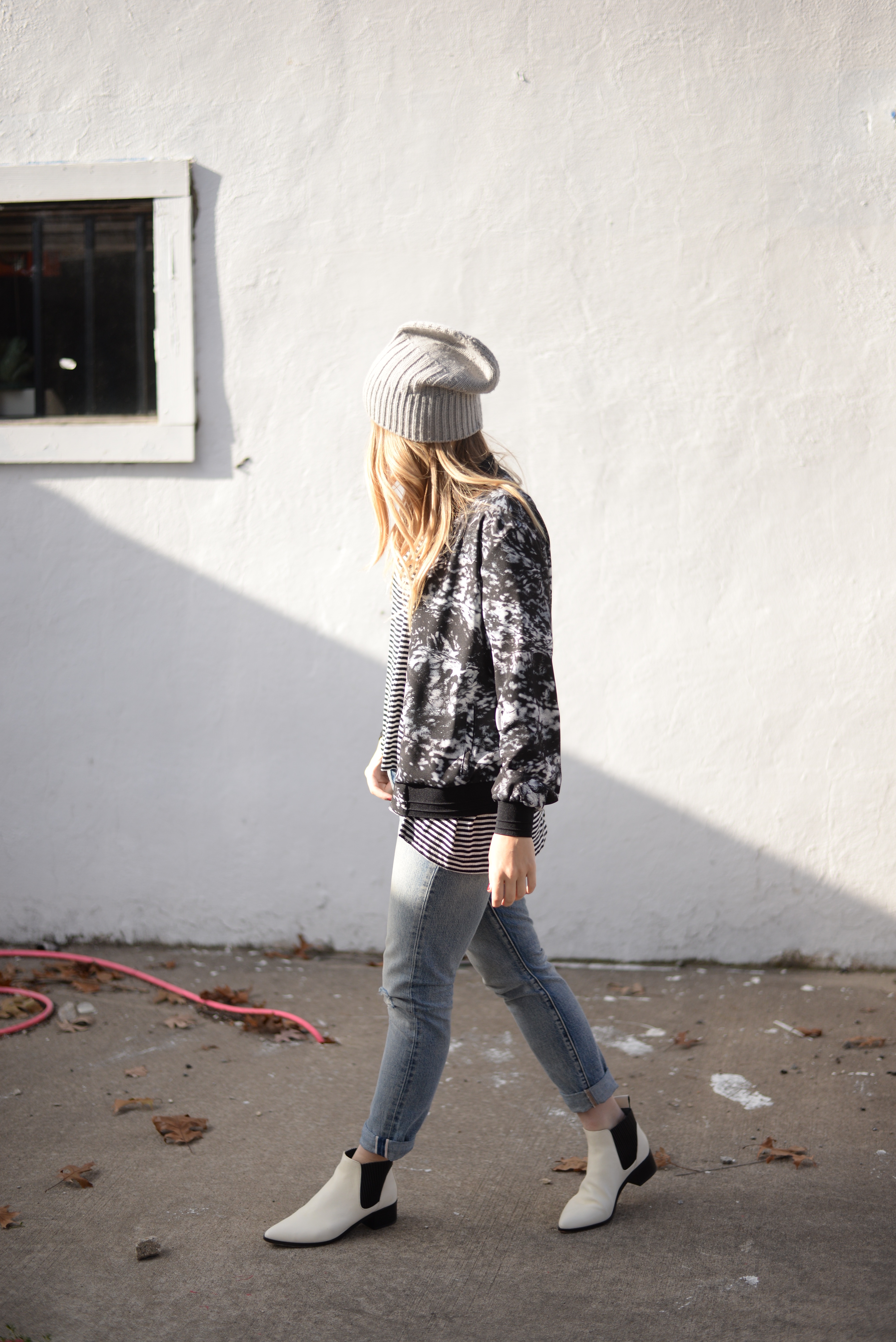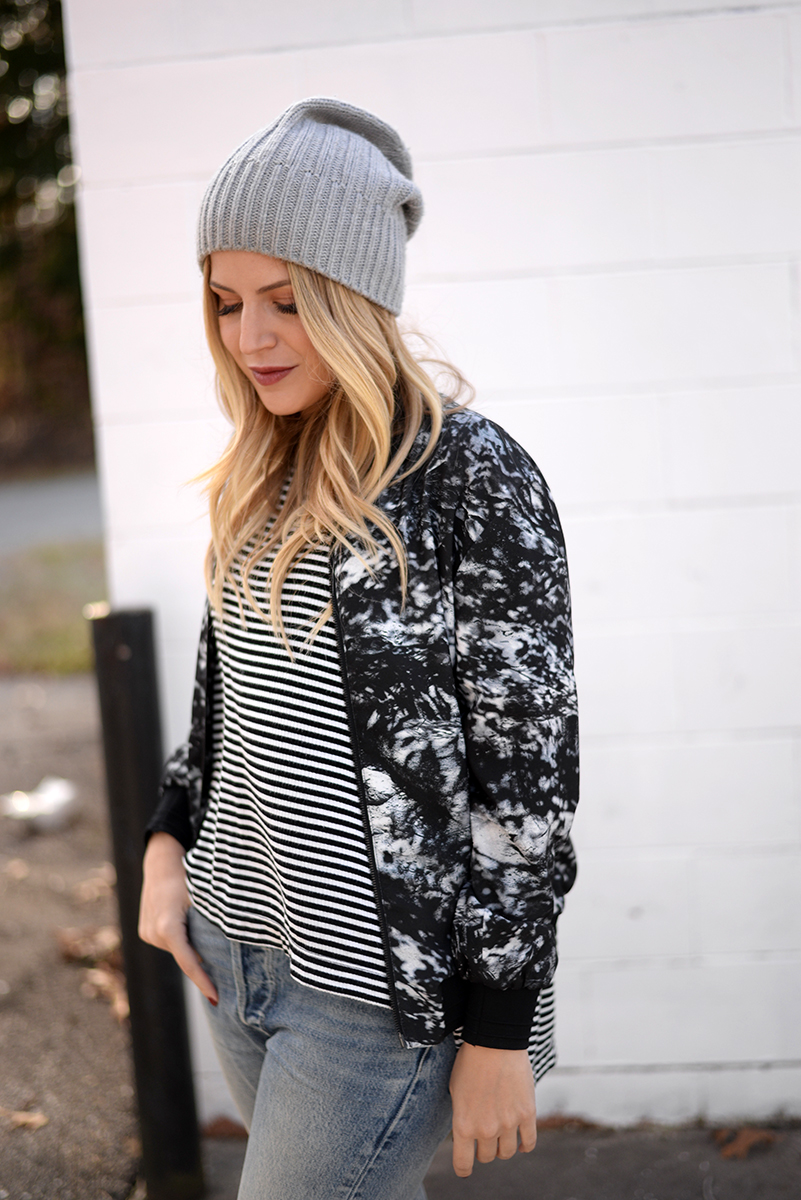 Drape Front Midi Dress and Bomber Jacket c/o Suki + Solaine | bag by Chloe | Shoes by Summit by White Mountain | Raybans c/o Wiki Buy | Alembika tee from Retail Therapy (sales online and in-store!) | White boots c/o Lori's Shoes
Photography by Ashley Steffen (and my mom)