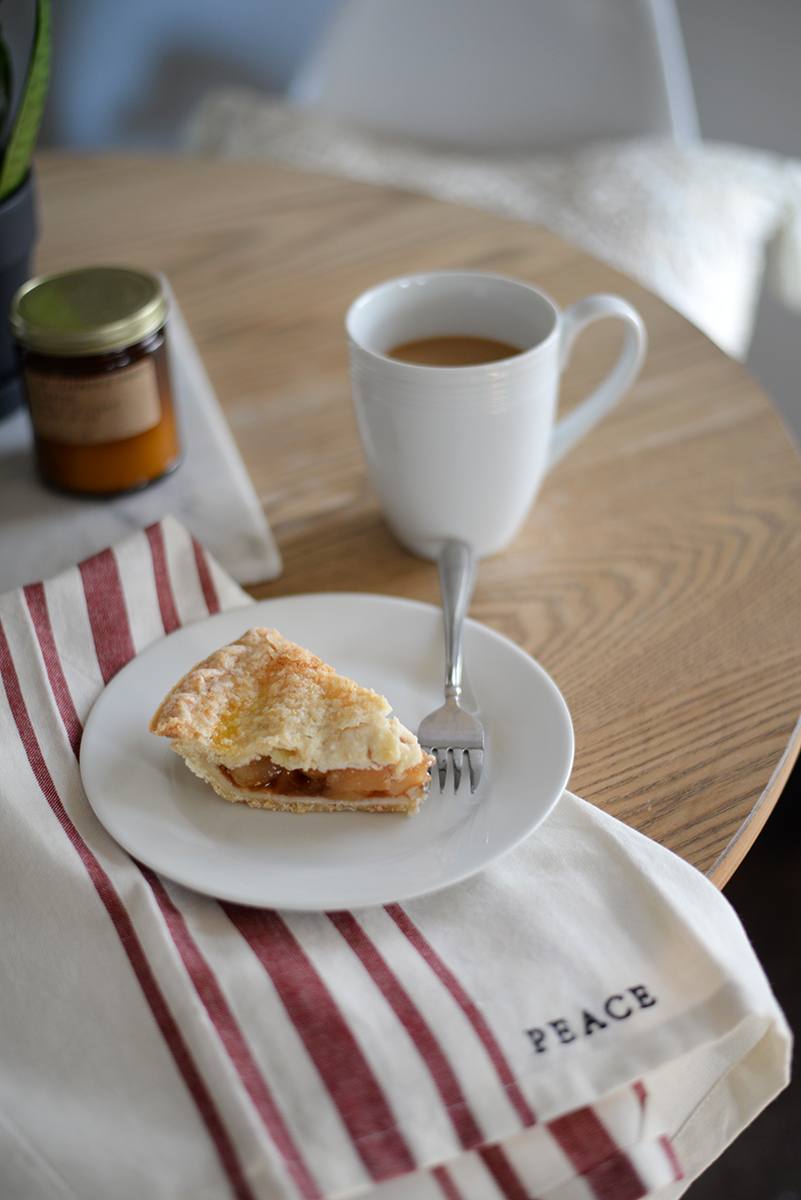 I'll be honest, I'm type A, control freak, obsessive compulsive and emotional over stressful times like the holidays. I put these characteristics to good use though during this time of year and read below to plan for the holidays and stay cool, calm and collected.
Plan Out Your Gift List + Shop Early
Each year, I create a spreadsheet that lists out everyone I buy for, the budget for each gift, ideas of what they like and links to ideas. My goal is to have this pulled together by the beginning of November to catch any great deals that might pass through my inbox or whatever I might stroll past at the store.
You can do it old school and write it down in a note pad, but I prefer a spreadsheet or even a note-taking app like Evernote so you can check things off your to do list or shopping list on the go.
Get Ahead of Meal Planning
I am no Betty Crocker or amazing cook so I rely on the easy recipes from Pinterest or bloggers like my friends Mac and Molly and Fit Mitten Kitchen. I get my cheesy, comfort food recipes from Mac and Molly like this chorizo dip my family loves as an appetizer and healthier treat recipes from Fit Mitten. It's all about balance.
I finalize my recipes the holidays the week before a holiday and gather all the ingredients at once so I'm not rushing to the grocery store when it's packed and overwhelming for me. I typically take time during the work week to do this and it just feels like a huge weight lifted off my shoulders!
I also prefer mostly crockpot recipes. I now have two crockpots (and I need more!) and this is just easier for me to manage and transport. I'm tired of carrying hot baking pans across the state.
Get Crafty with Crafty Friends
We all have that friend who dies for Michaels or Joann Fabrics and would be delighted to help you wrap presents. Let them help you (and make it fun!) My colleague Emily is a creative and DIY queen. She also has the patience of a saint when it comes to completing projects and helping others so I've asked her to help me this holiday season. I've asked her to help teach me how to wrap presents and make it pretty and bake Christmas sugar cookies. I'll get wine, treats and music to make it a mini party!
Hit Up the End of the Season Sales
The last two years, I've made trips to Target and other retailers to scoop up holiday clearance items for the next year. It's not as fun as shopping for holiday stuff in the beginning of December, but I was sure thankful to unpack my Christmas boxes and have more ornaments, extra wrapping paper and gift tags and decor.