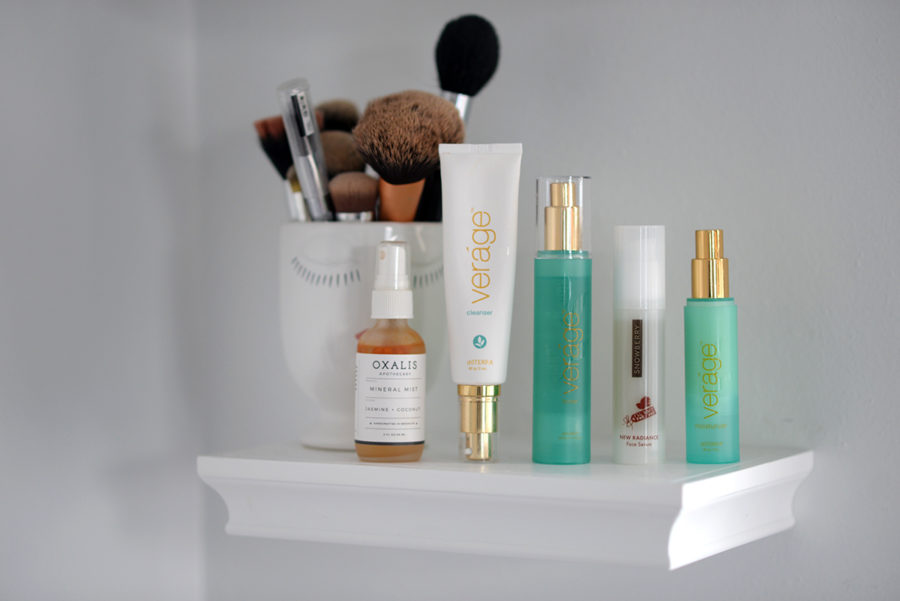 Spring Skin
My skin is still a bit dry, especially following my micro needling appointment last week and I've discovered a few great new products that work for my skin type–combination and still, for some goddamn reason, acne prone.
The Line Up
I switch between Cerave Hydrating Cleanser and DoTerra's Verage Cleanser–both super gentle. I got away from using a series of products because I'm the laziest person alive, but following a facial I received a couple months ago, I realized the importance of the right product and how much better my skin felt after a little TLC.
DoTerra's Verage Toner is again, super gentle and it's a bit foamy, so I spritz into my hands instead of directly on my face (I use at night usually)! I also love Oxalis' Mineral Mist–I spray this on my face in the morning to wake my ass up before applying moisturizer. I use the Snowberry New Radiance Serum at night following the toner and end with DoTerra Verage Moisturizer.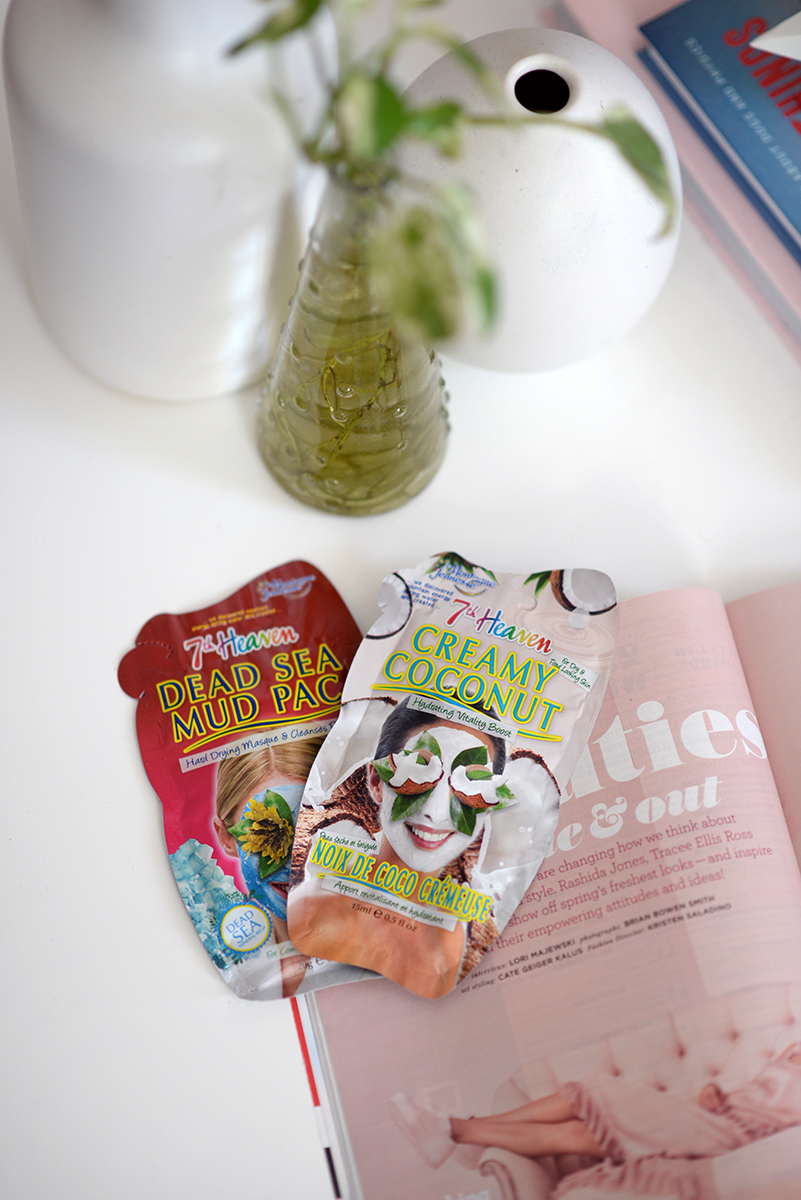 The Extras!
My skin is a mix of oily, acne prone and super dry and I like to use both of these spot treat the parts of my face. In the winter, I'd use just the coconut mask all over my face, but I've transitioned to spot treating masks–The 7th Heaven Dead Sea Mud Pac and Creamy Coconut masks are my favorites.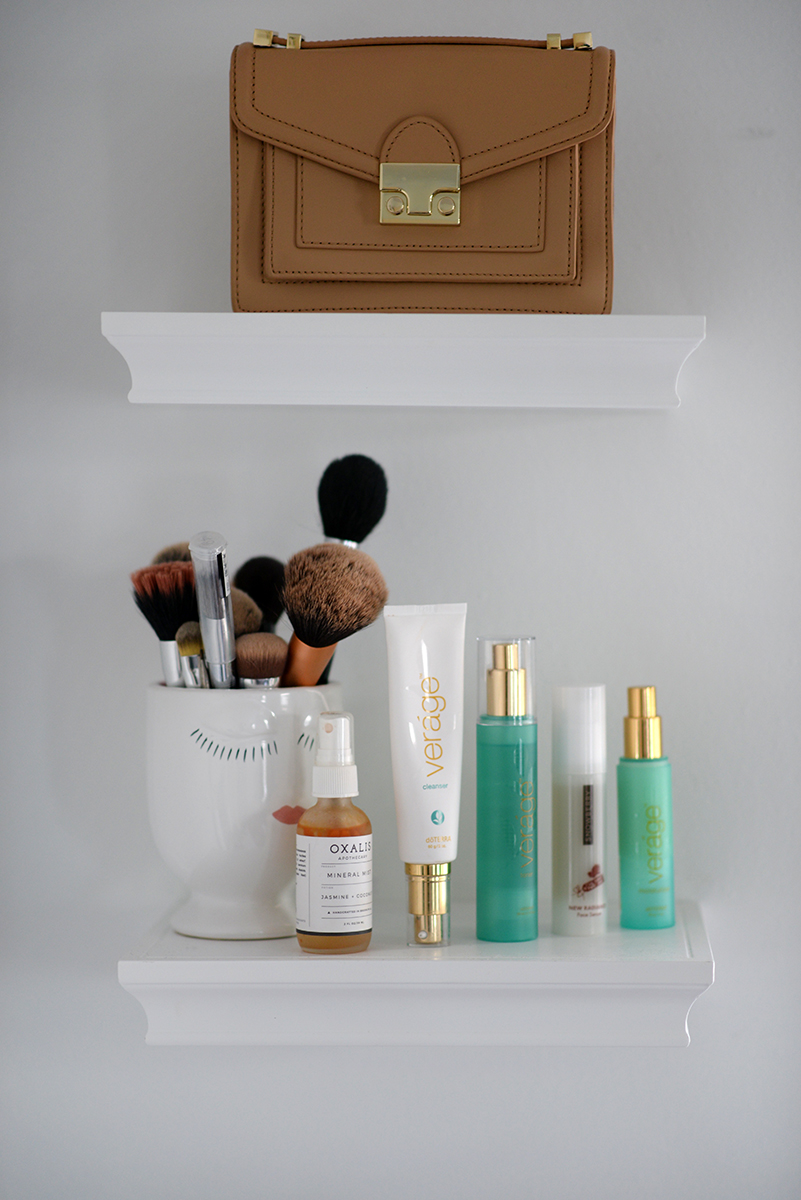 The Luxurious Extras!
There are many things I waste my money on, but sometimes I'm cheap AF when it comes to good shit for my face and these are a few of the products worth the splurge.
First up, this Peter Thomas Roth Peeling Gel has changed my life. It's a product I would've passed over at the store, but make up artist Jessica Williamson put it on my face before applying make up a few months ago and I was both astonished and disturbed at how much dead skin just rolled up with this product. It's gratifying to apply and watch the little balls of skin accumulate and you know your skin is going to be so smooth. It doesn't irritate my skin like other exfoliators (still love Kate Somerville's ExfoliKate and sometimes easier to just use this when I'm in the shower), but if I really need to get smooth skin and apply my make up right after and don't want redness, I reach for the Peter Thomas Roth product. I use on my lips too since my lips are consistently peeling with layers of dead skin.
The Patchology Eye Revive FlashPatch 5 Minute Hydrogels and Lip Renewal 5 Minute Hydrogels are my special treat to use before a date or fun event where I want to look more awake and have smoother lips, easier to apply my lipstick! My allergies are out of control and I feel like the eye gels make me look less like a zombie and no matter the time of year, I struggle with super dry lips.