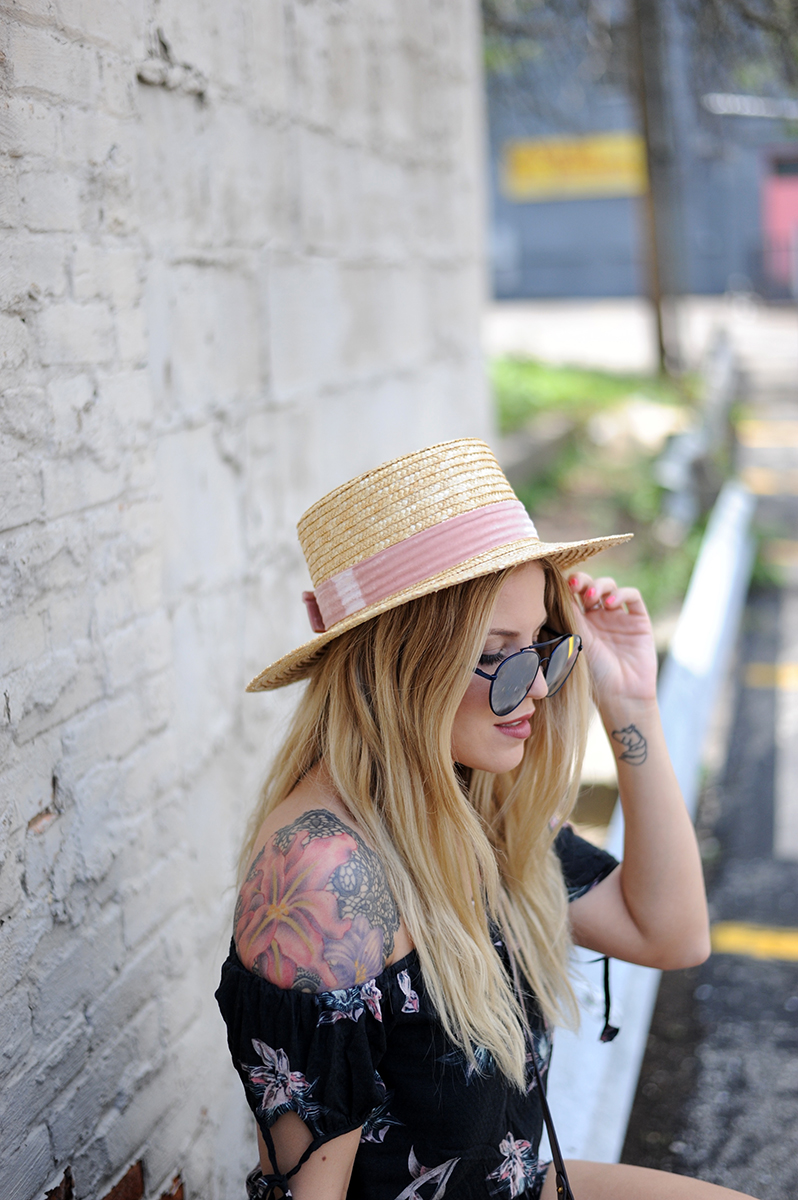 Staycationing
I remember the days of longing for summer trips and nonstop travel. Now, I'm like..fuck that. I didn't have much planned for the long holiday weekend but a day trip to the Muskegon area to take Cole on a trip back home, but those plans were thwarted by a migraine, which meant we stayed in Lansing. It worked out well since I've had back to back work travel and what I really needed was a weekend of no plans.
After urgent care visit #2, I felt better for a while and we spent Saturday enjoying a brisket lunch at Saddleback, eating ice cream in Old Town and a quick walk down the river walk trail. We also spent, (and when I say "we" I mean him) too much time at Home Depot, assembling air conditioning units until we found the perfect one for my bedroom. The only down side to my house is the lack of central air and I took the keys to my house late September and told myself I'd worry about the heat later. And now later is here, and here we are sweating in the house.
Staycation Style
Thanks to a short torso, I can pull off rompers relatively easy without worry of camel toe. An upside to not having a model body I suppose. I tossed this on with simple white sandals and a straw hat, complete with pink velvet trim, matching the pink print on the navy romper. Sometimes, I just can't help myself!
I love how easy it is to dress rompers up or down. I could easily toss on a pair of espadrille wedges or even simple pumps to dress them up, but for a day wandering around town and eating, these ones from Baretraps were the perfect casual choice.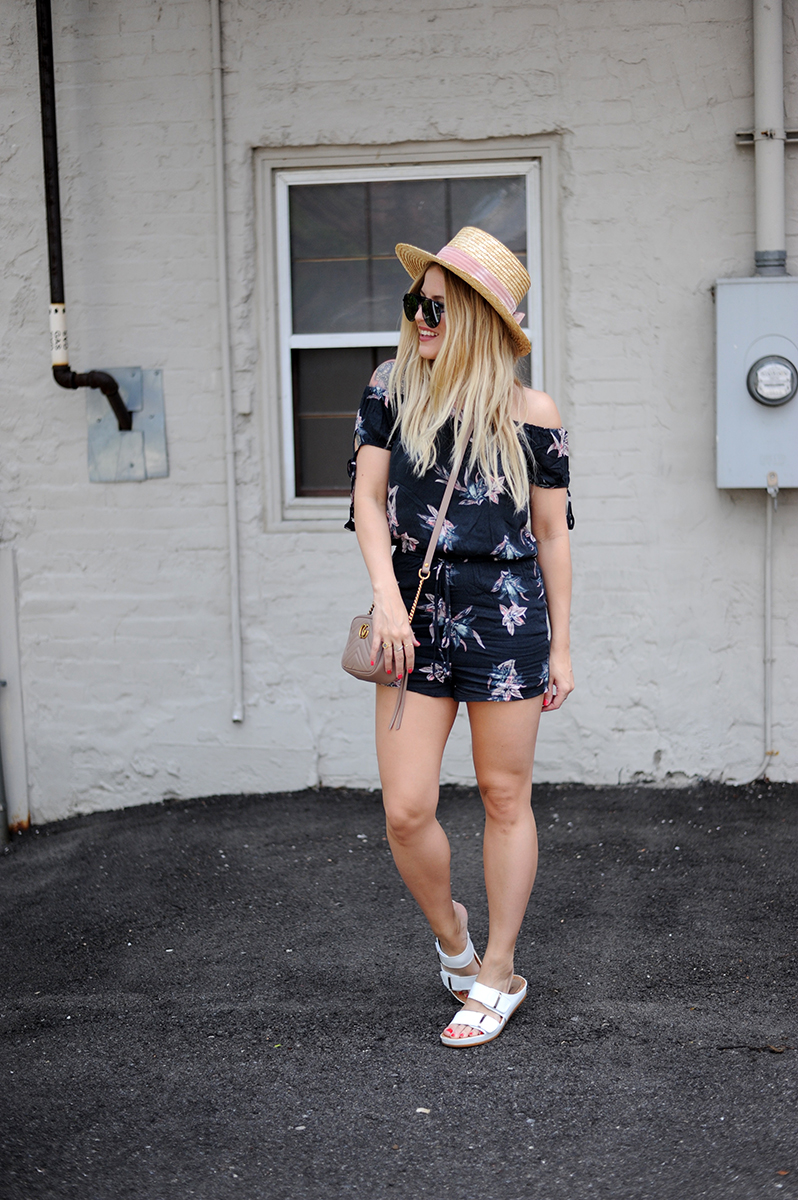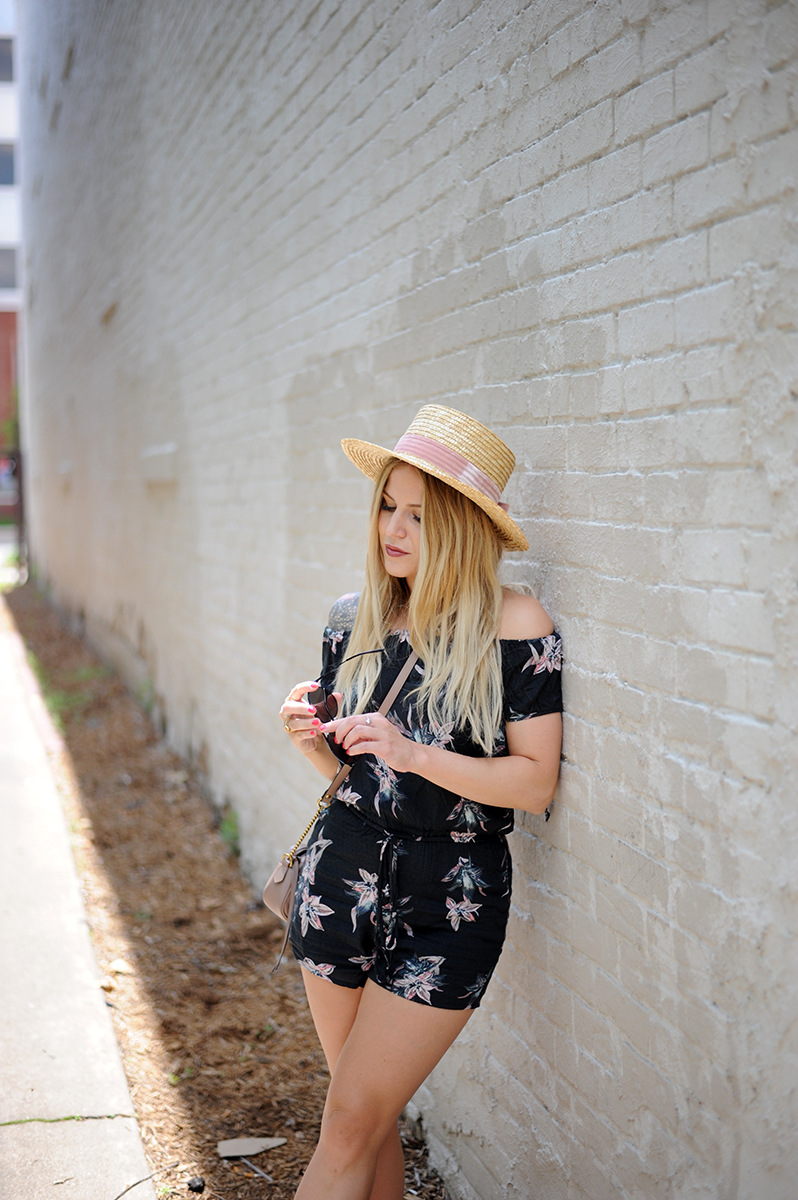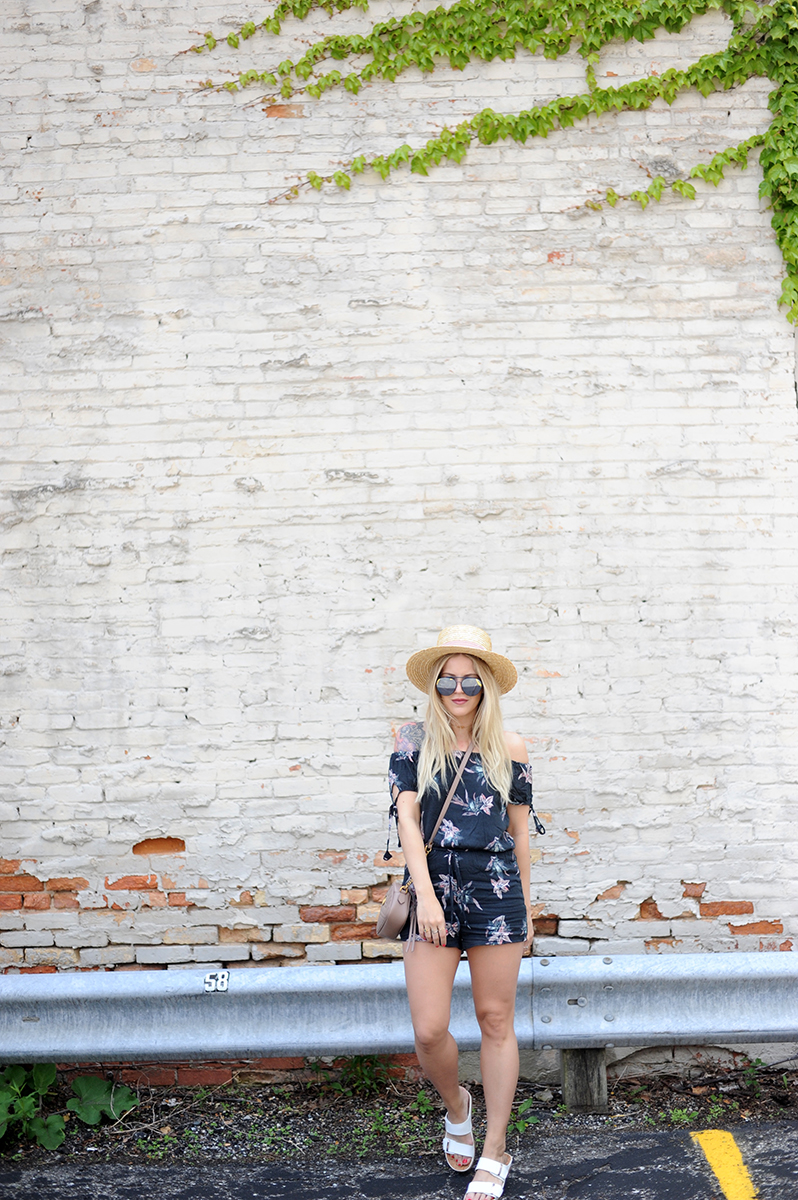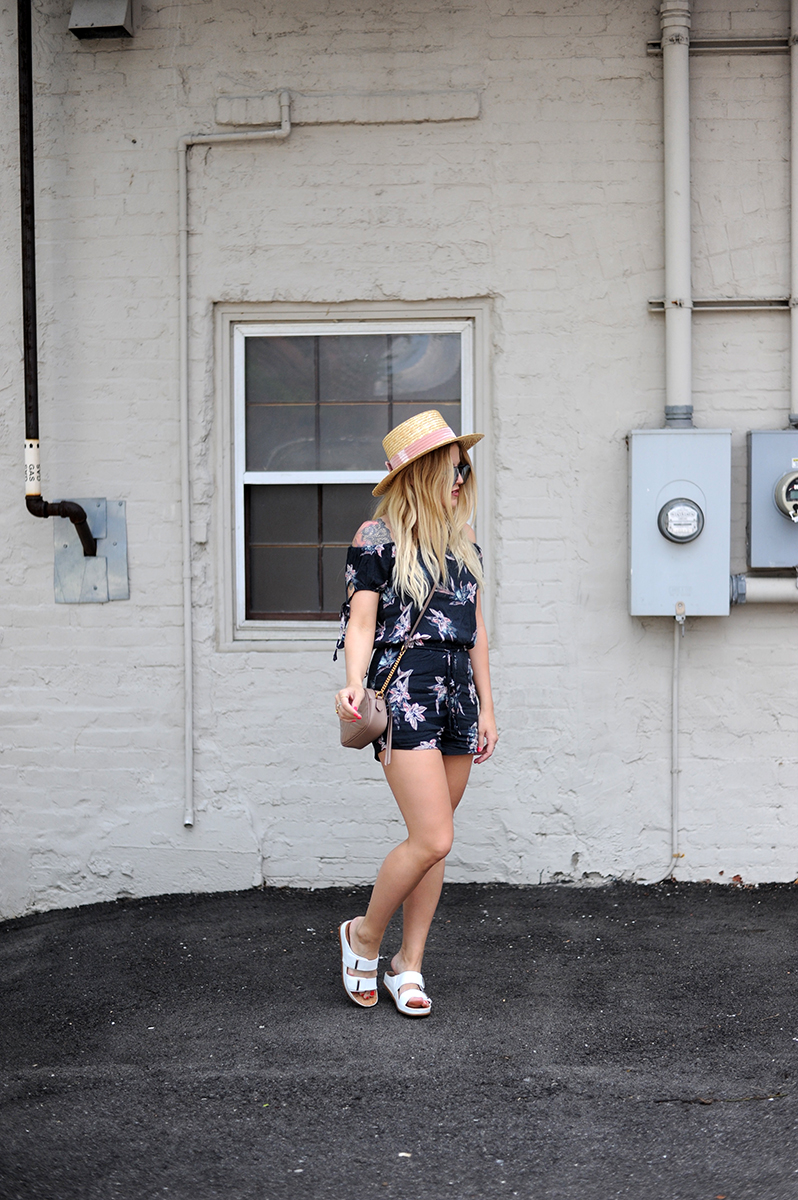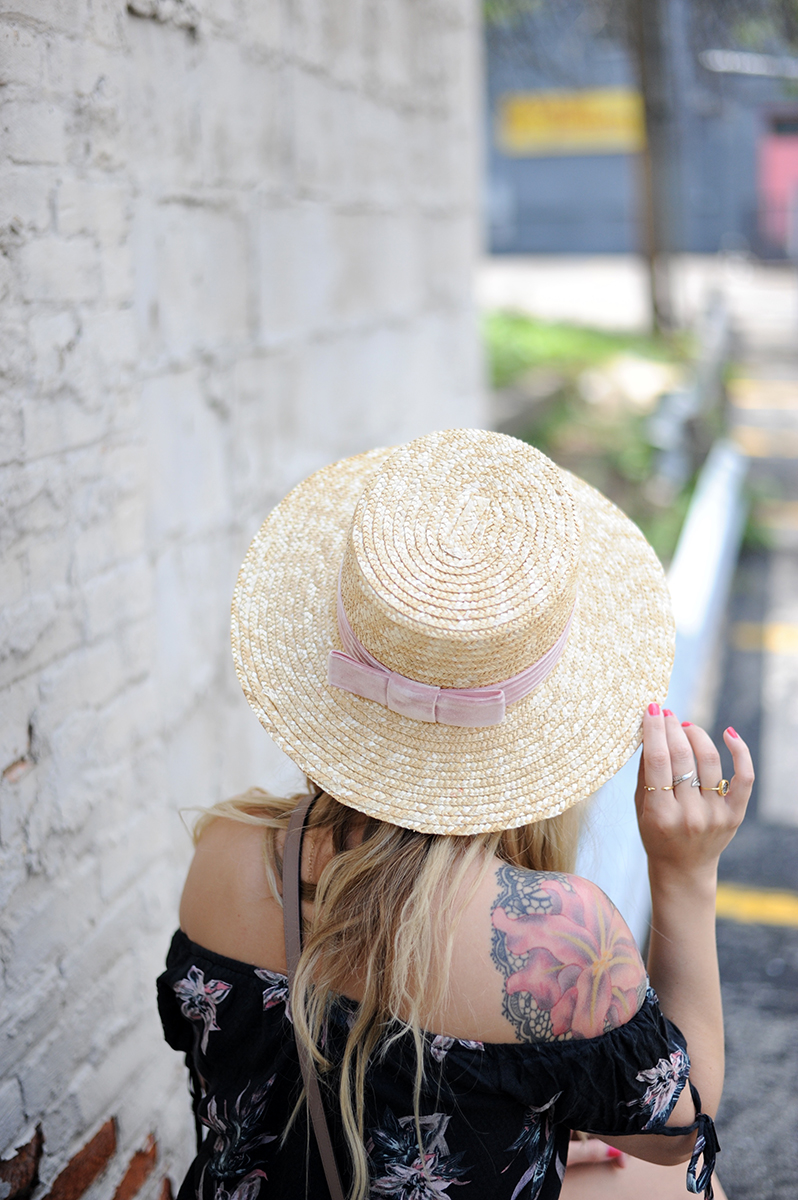 [
Ivy Floral Off Print Off Shoulder Romper 
c/o 
Tobi
, 
Cherilyn Sandals
 c/o 
Baretraps
, bag by
Gucci
, Lack of Color hat from
Retail Therapy
, rings by
Katie Dean Jewelry
]