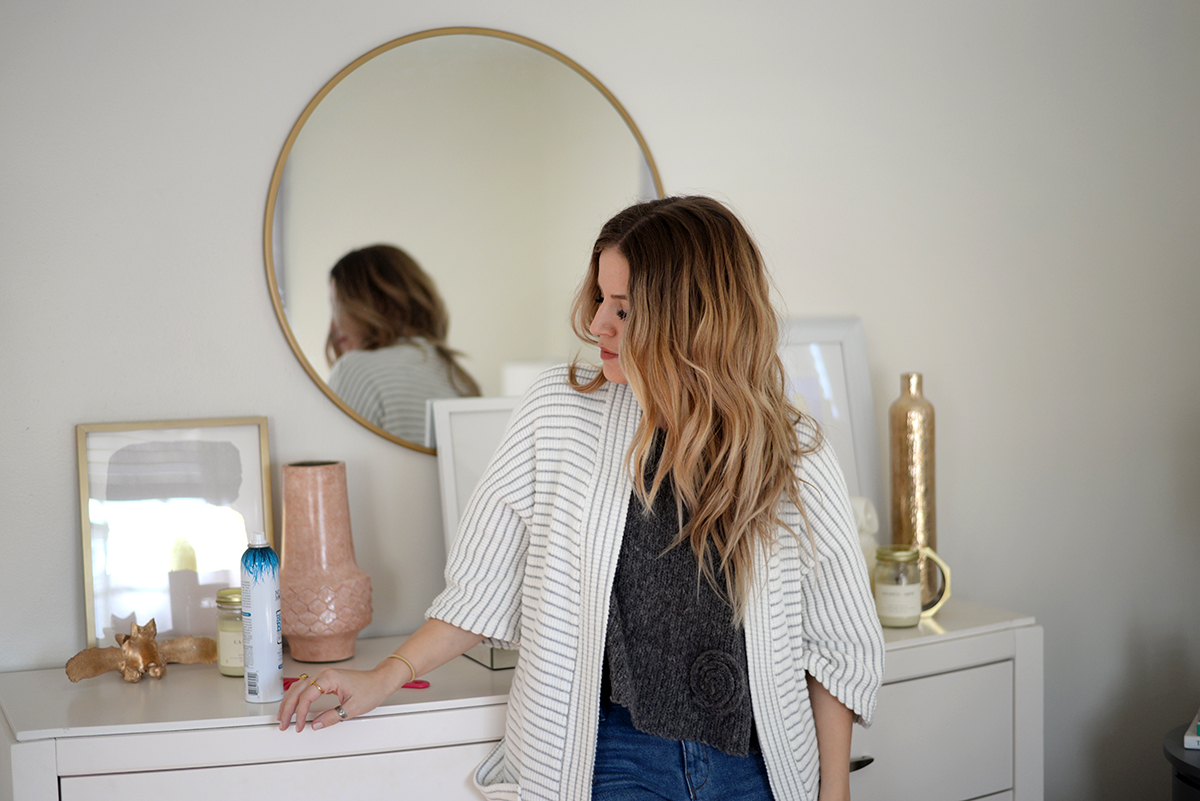 My hair has a habit of looking drab and sad after the first day it's washed. I don't have to wash it every day since it's incredibly dry, but it becomes so flat and shapeless without a little effort put into it. I typically wash and air dry–and that's it. But, I've resolved to take better care of my hair in 2018, continuing on from 2017 and take little extra effort to make it more defined, healthy and voluminous. You may recall the years I was a bleach and tone, bleaching every strand of my hair and after a while, I started to loose chunks of hair and the damage is still in the process of growing out. So now I'm enjoying my natural roots, air drying my hair and taking extra steps and products to ensure it's health.
Moving on to styling this kind of wavy mop! This second day styling takes about 15 minutes, a few great products, large barrel curling iron and/or a straightening iron. Read on for a little tutorial for restyling (and the right products and tools to create volume, protect against heat and hold the wave!)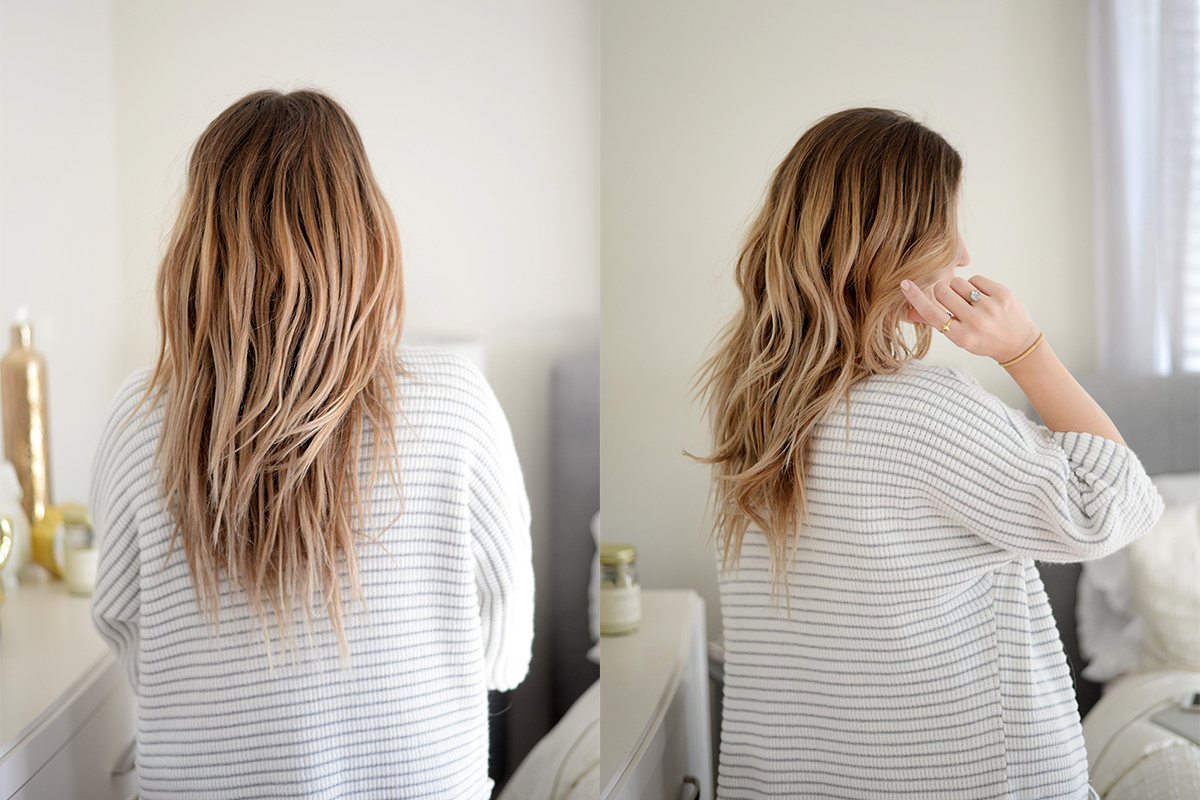 Before and after!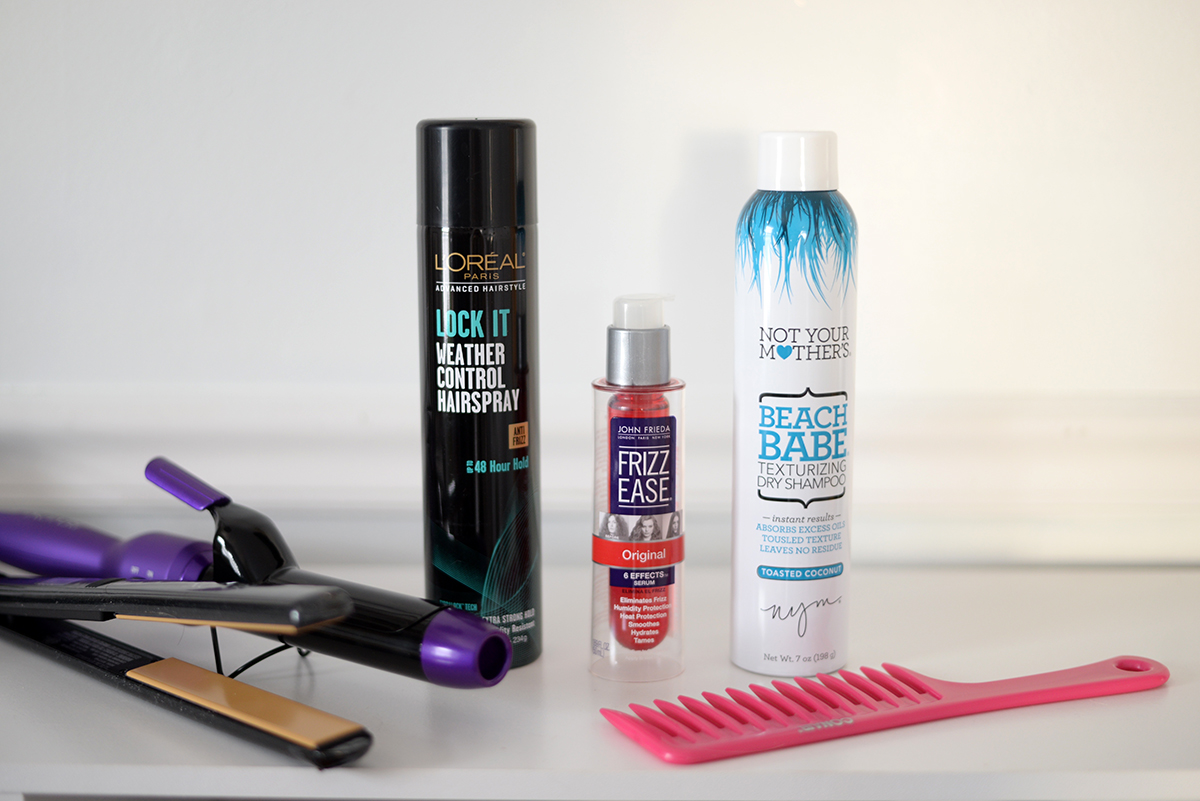 The Products
Dry Shampoo
Dry shampoo adds a little volume and texture to my roots, generally lost after the first day. I've been using Not Your Mother's beach babe texturizing dry shampoo to lift at the roots and give it that tousled, effortless look that really takes almost no effort.
Heat Protectant Serum
I love the John Frieda frizz ease 6 effects serum–I use it in my hair wet as it air dries and add a little more to the ends before I add heat tools for additional heat protection and calm the frizz.
Hair Spray
I use just a little of the L'Oreal Lock It Weather Control hairspray and spray on my hair before I start to curl. I don't need a lot since my hair has been bleached and is damaged and will easily hold a curl.
The Hot Tools
I used the Revlon Pro Collection 1 1/4 in. curling iron (it says on the box: for loose curls and waves!) and the Revlon Pro Collection Salon Straight flat iron to polish the natural wave, eliminate frizz and add a little more dimension. Both of these heat tools have the tourmaline cermaic coating for less damage.
The Process
Once I add the dry shampoo to my roots and work it in (especially at the top of the back of my head where my hair is most dense and weighed down), add serum and lightly spray hair spray to bottom of my hair, I section off my hair, pulling it half way up to add loose waves to the bottom layer. Because of all my hair, I section the top half into three more sections since its incredibly dense.
To accomplish the loose waves, I focus on wrapping the bottom half of my hair around the curling iron barrel and I try to space out my hair and not wrap hair directly on top of each other as that creates a tighter curl. I slide it up and down a little loosely to help make sure there aren't any creases and smooth out the frizzies at the bottom of my hair. I leave about 1.5 inches of hair out at the end to help lend to that wavy, messy style. I also like to take larger sections of hair at a time and rotate the direction I wrap my hair around the curling iron to create a more natural wave look.
Next, I curl the hair around my face. I wrap the hair away from my face and then take my wide tooth and comb throw the wave/curls to soften and loosen the waves. I reasess if I missed any hair at this point and add a couple more waves in if necessary.
Lastly, I smooth out the ends of fuzzy pieces of hair and curls that are too tight with the flat iron. This also lends to a more modern, messy wave style, but eliminate some of the fuzz the curling iron didn't touch. And then I usually add a little more dry shampoo for good measure and use my finger to work it through and tousle the hair at the root. And ta da, a slightly elevated version of my natural hair!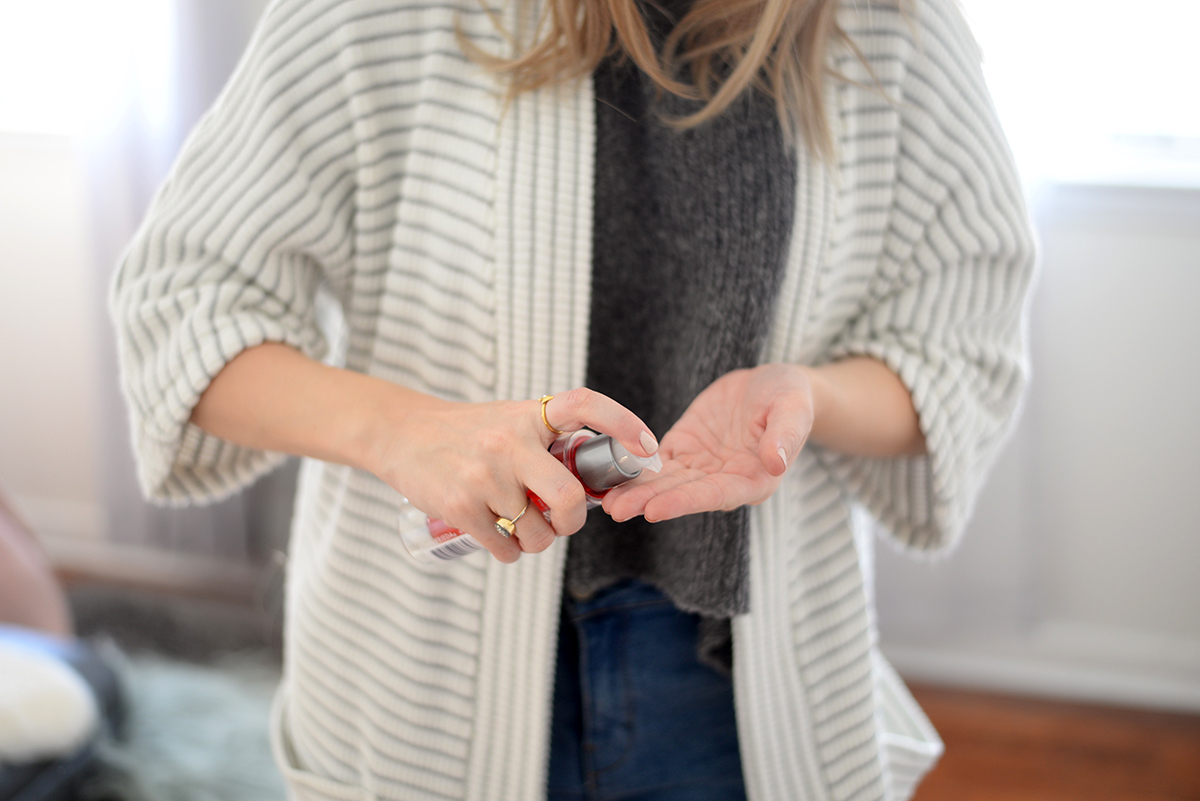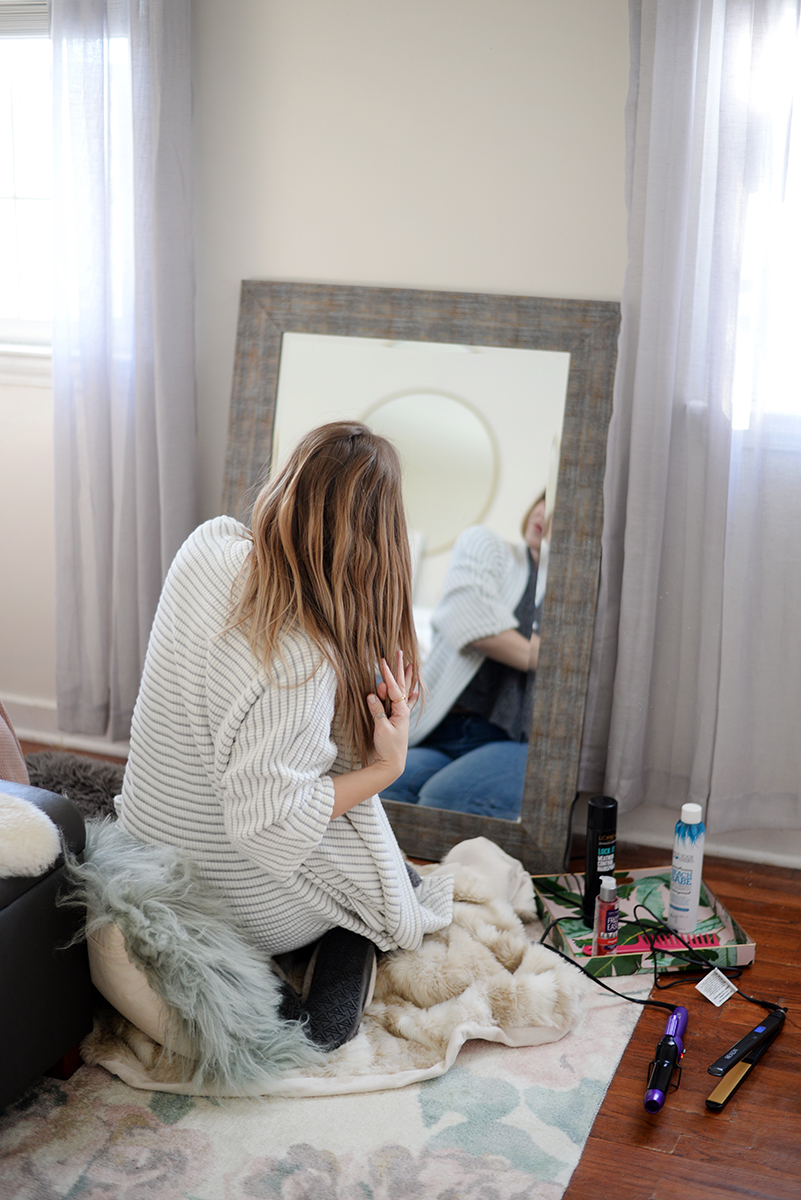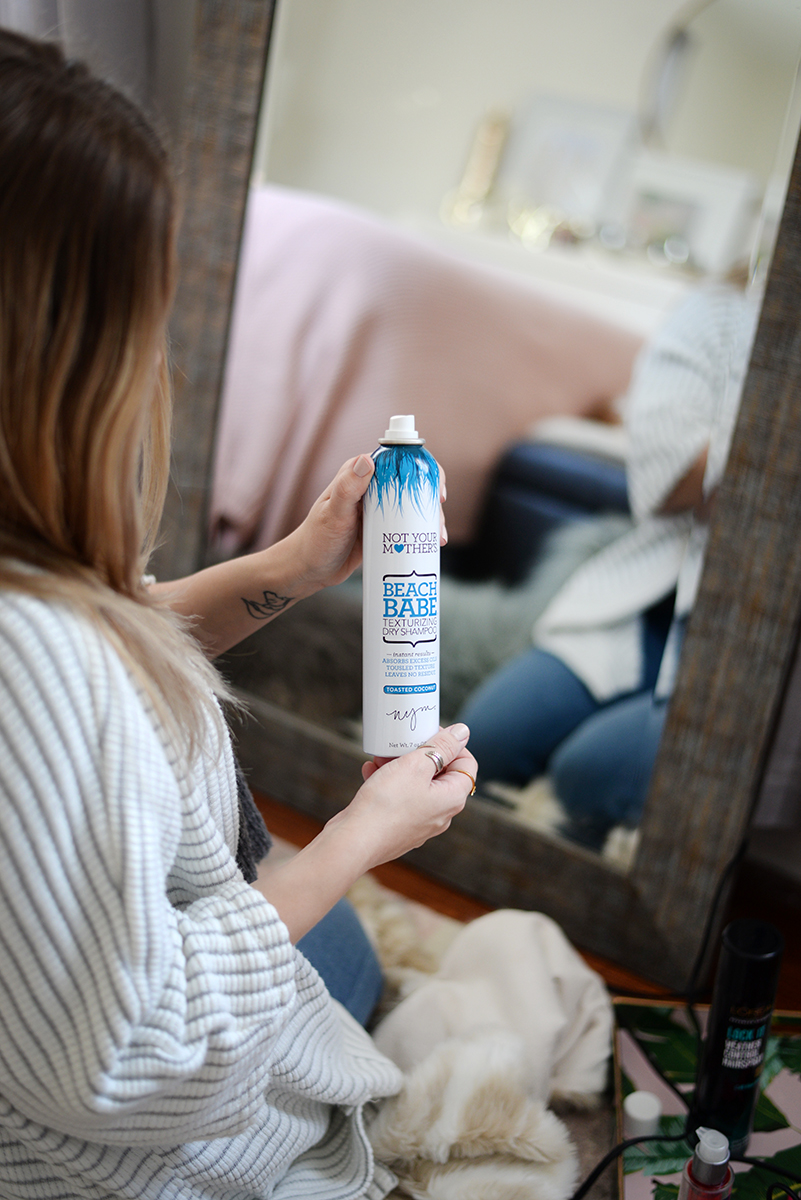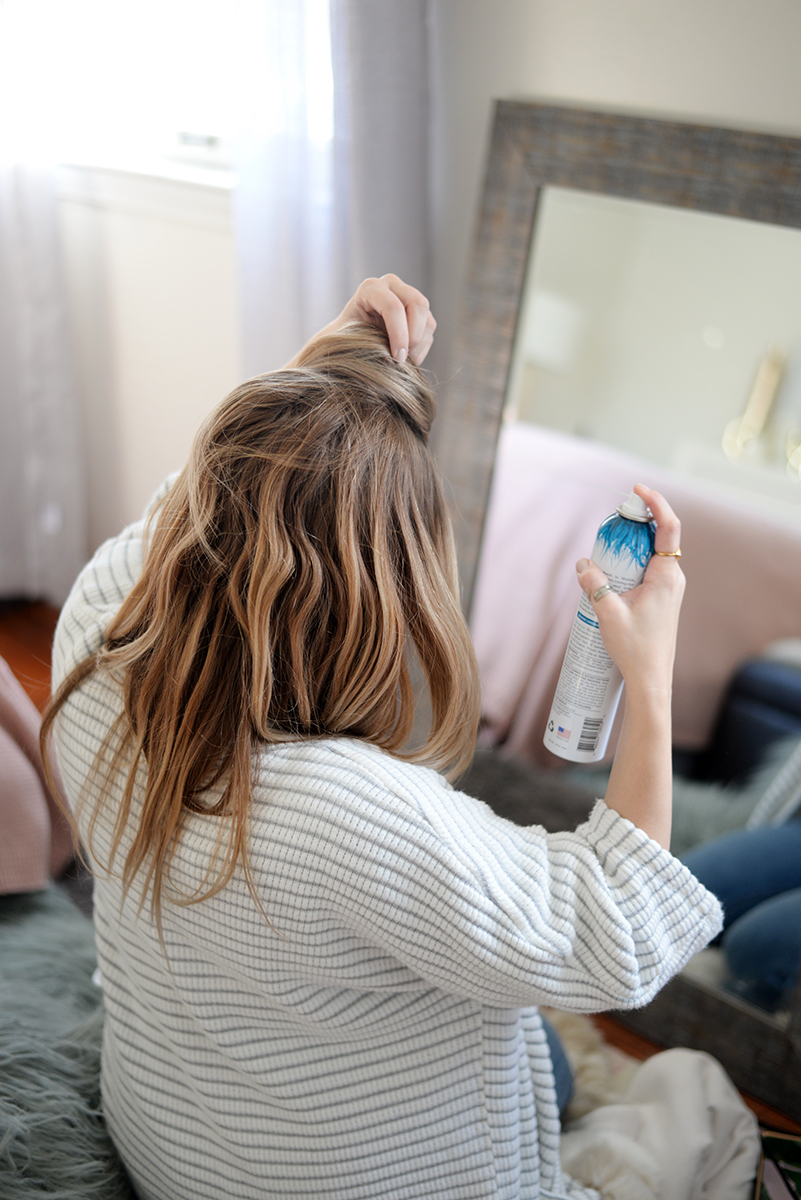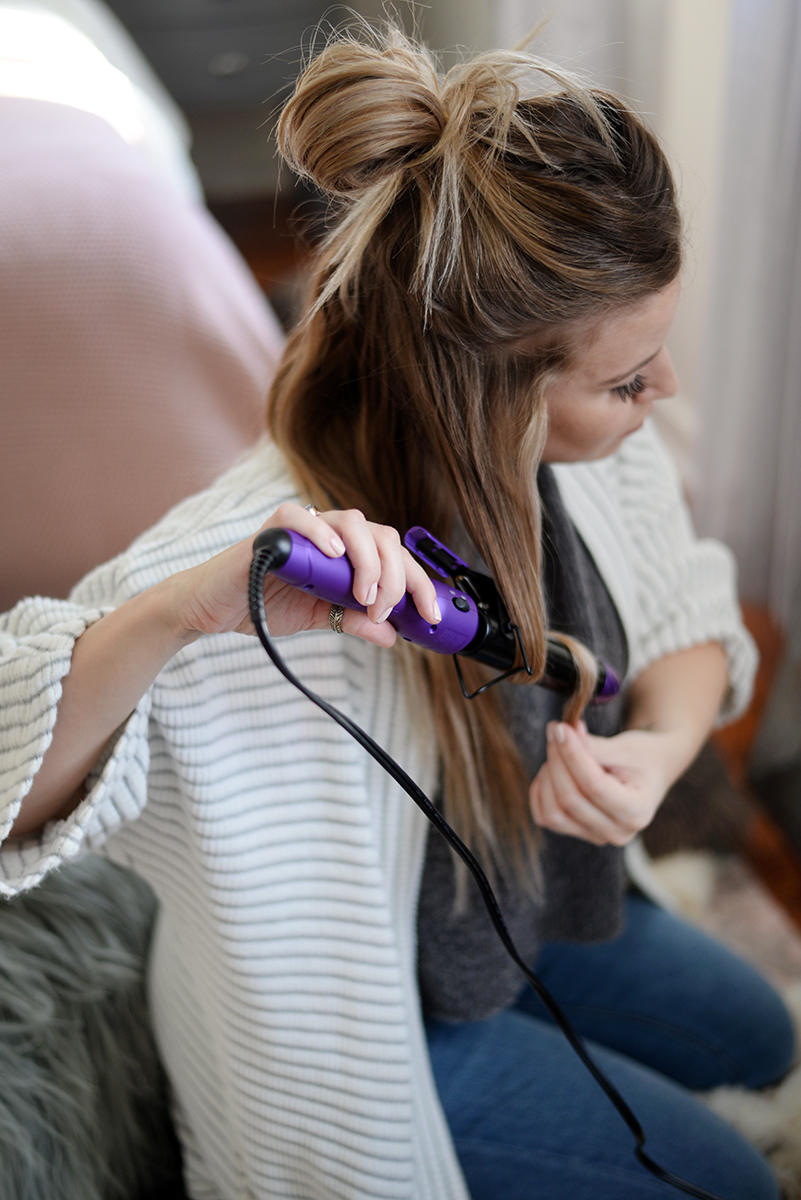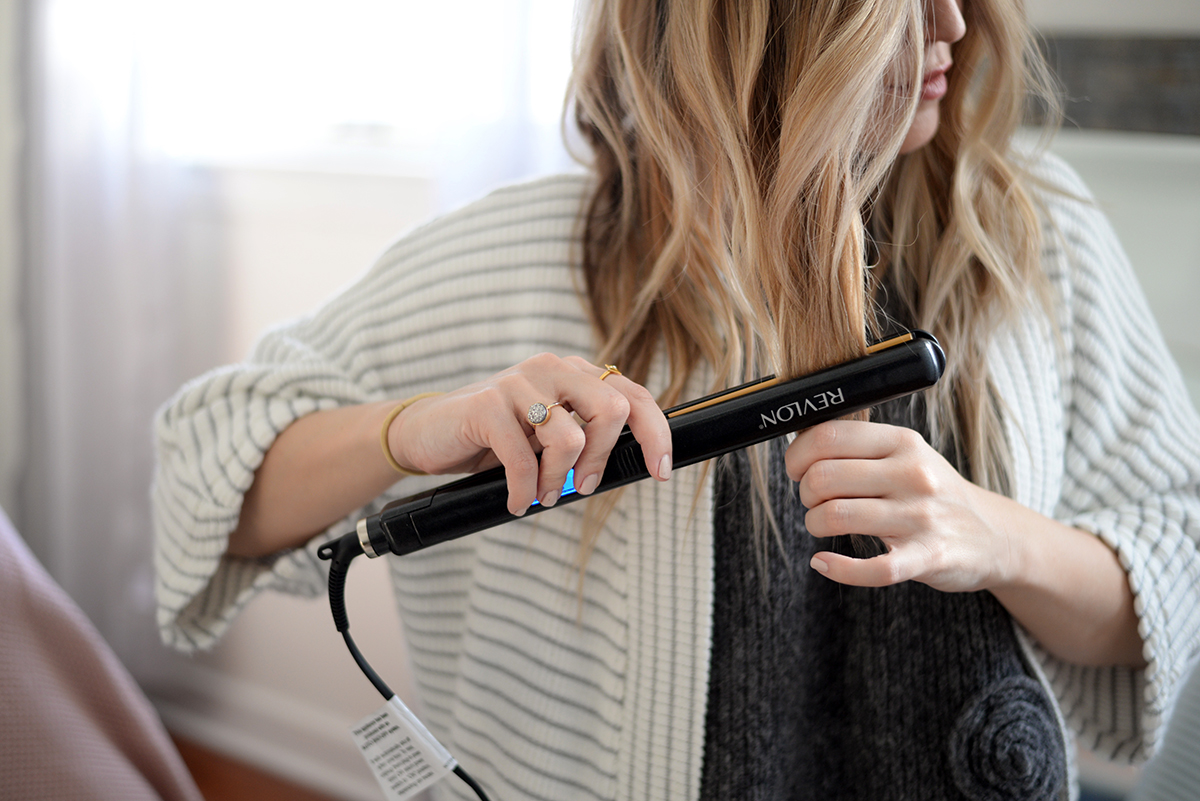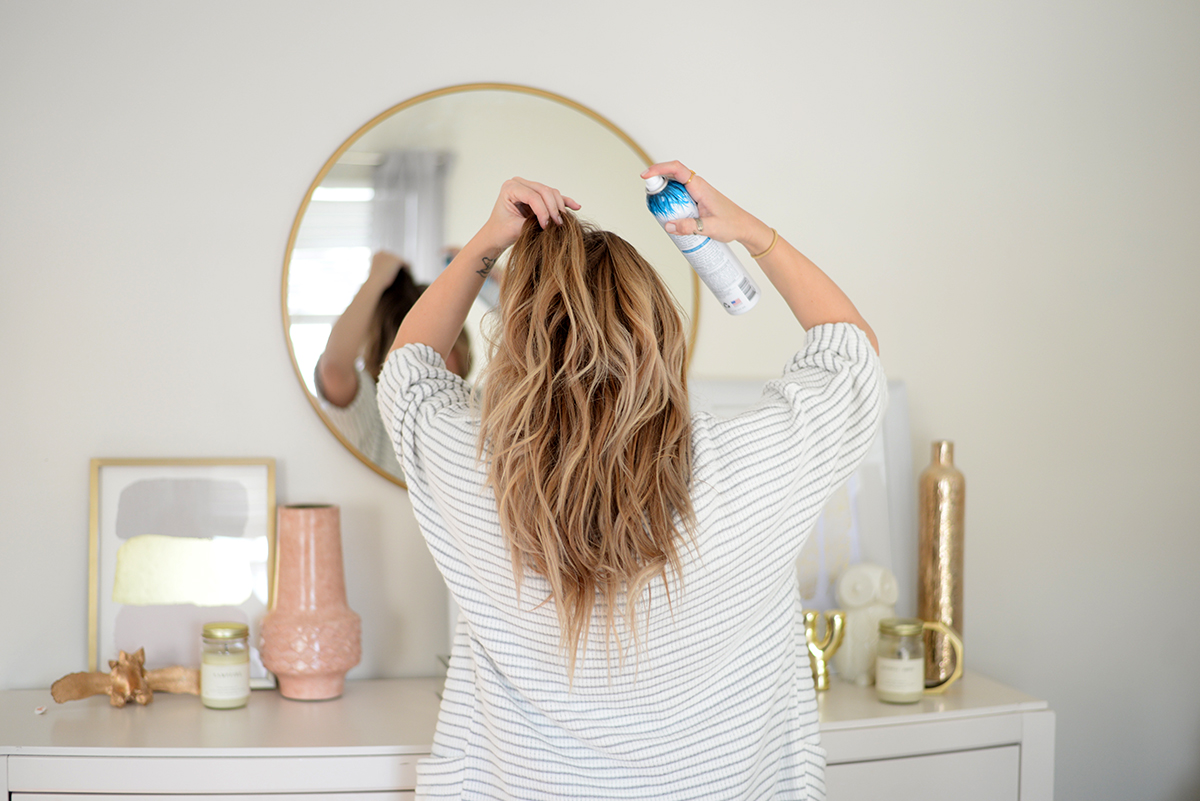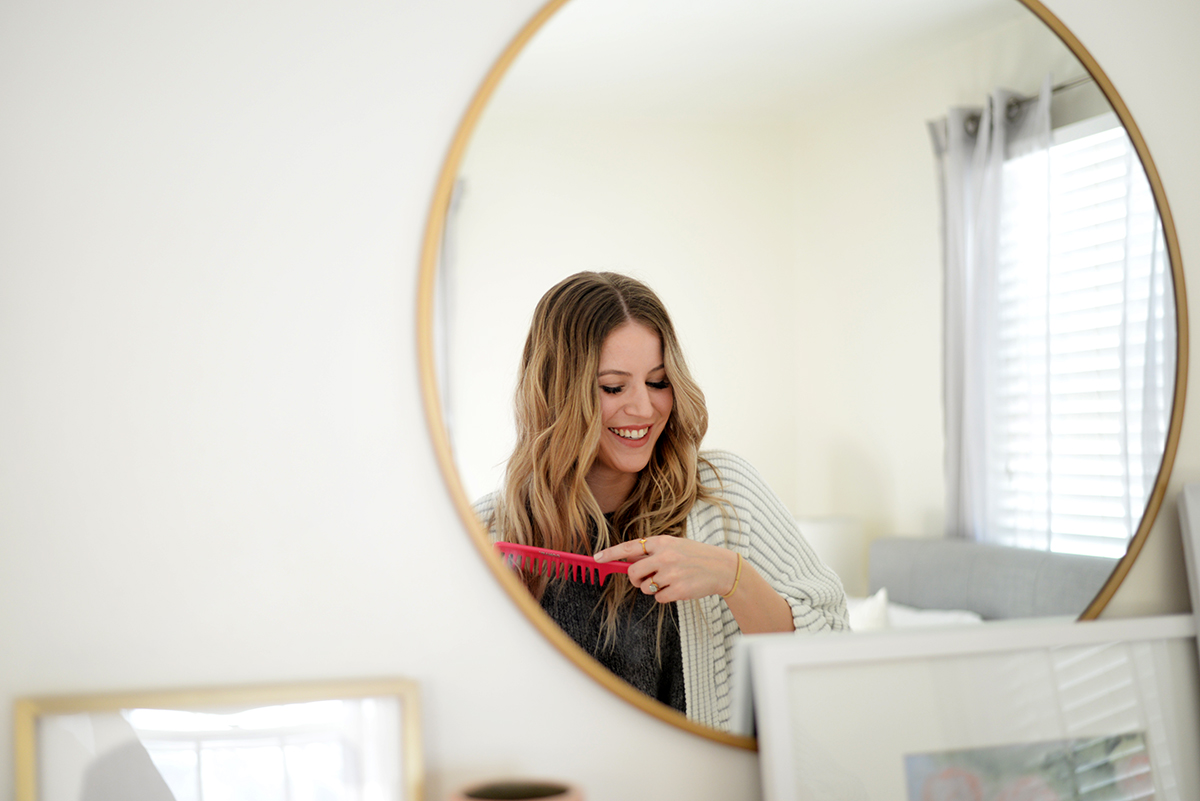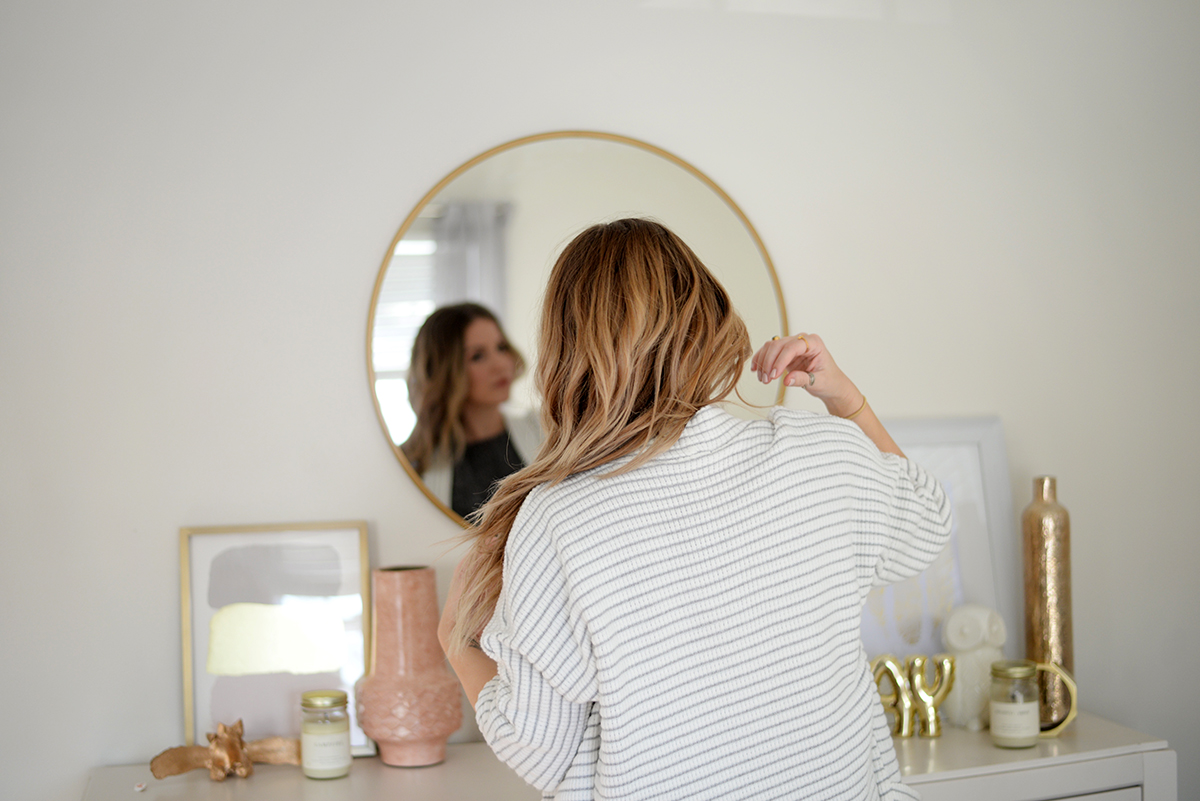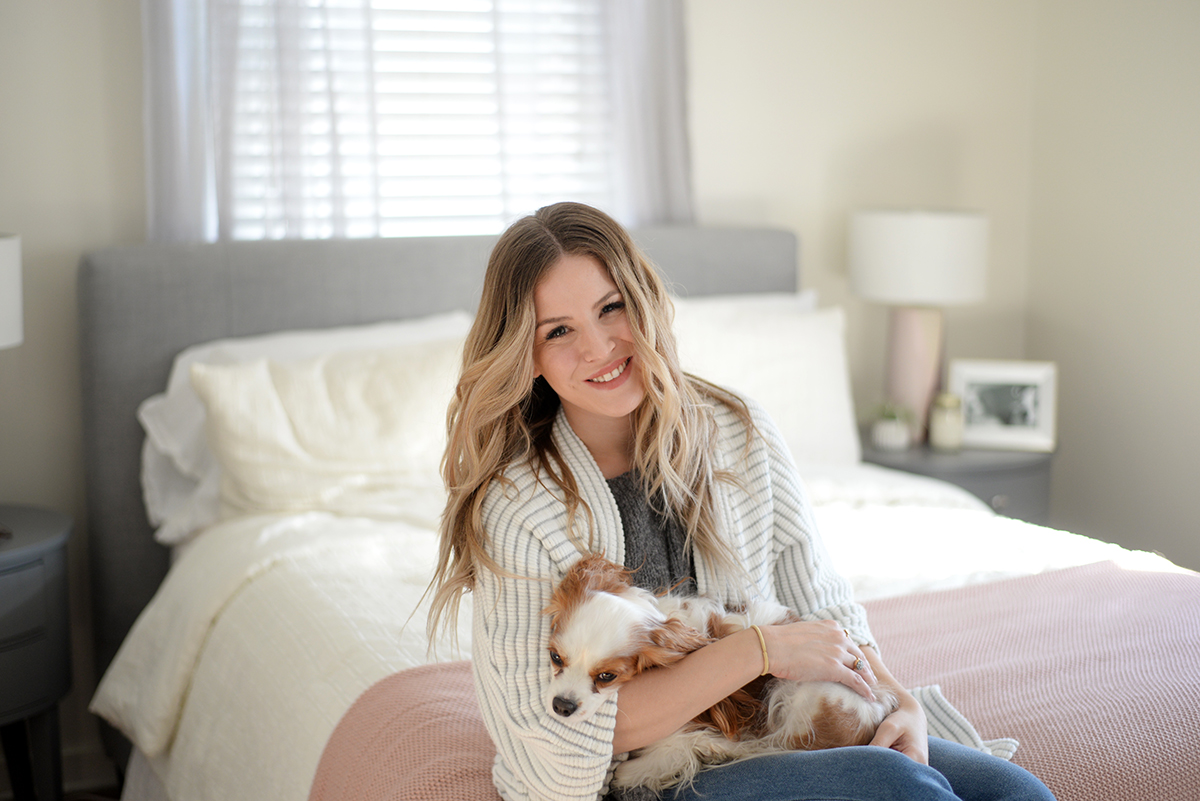 This post is sponsored by Meijer!
Photos by Emily Mata