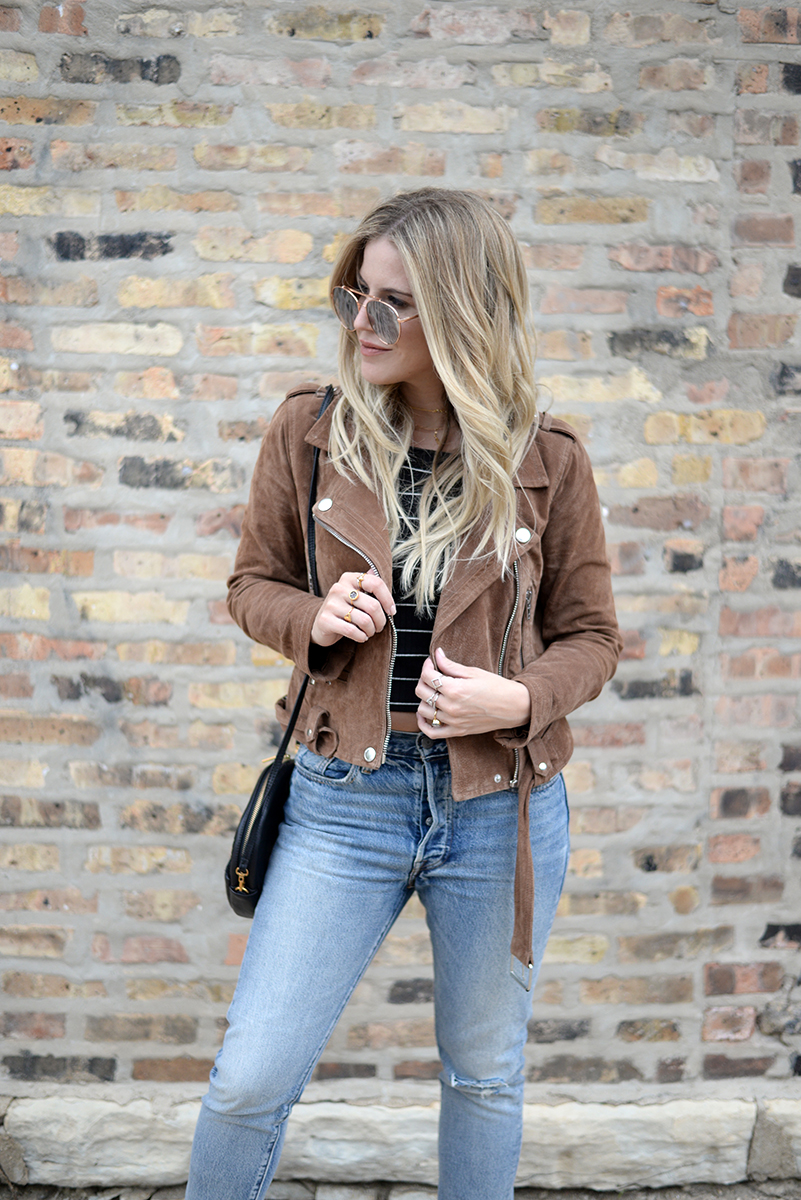 Renegade Craft
Chicago has slowly become one of my nightmare cities to visit. It's a shame my favorite people live here otherwise I'd never return. I had financial motivation on my latest adventure to the windy city–I help occasionally sell Katie Dean Jewelry in the midwest (a fun way to play with some pretty jewelry and force myself out of my shell and talk to strangers!) So with plans to sell at Renegade Craft and visit my close friend Merl, I ventured out of my home to the Pilsen neighborhood.
It couldn't have gone better–Merl's giant apartment was ONE block away from Renegade Craft. We just walked everything over there, no driving and cursing in shitty Chicago traffic. A dream! I also got down to the city a little early, enough time to hang out at Merl's shop, the SHUDIO and eat burgers and cuddle cats.
The Weekend
Like I said, some of my favorite people live in Chicago including my former communications assistant Hannah who I love dearly! She paid a visit to the craft show and we snuck away quickly to snap blog photos for each other. She just started her blog Blonde & Bailey recently. Check her out!
My Style
My main motivation for the weekend was comfort. Standing on your feet all day in weather you're not sure will be hot as balls or cold AF..so I styled my favorite jeans, long sleeved off the shoulder top with a suede jacket that I took on and off all damn day…because WIND. And finished the look with my new circular crochet and leather bag.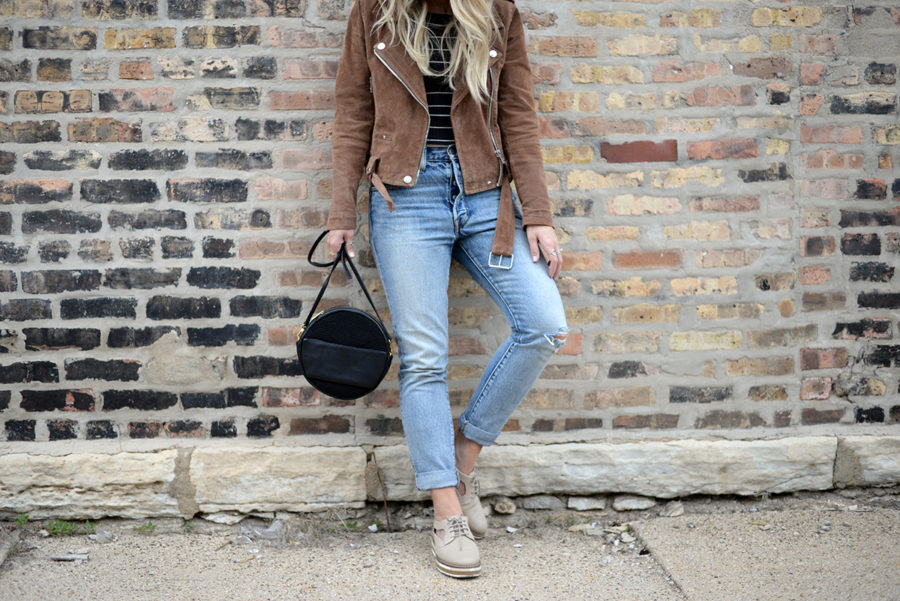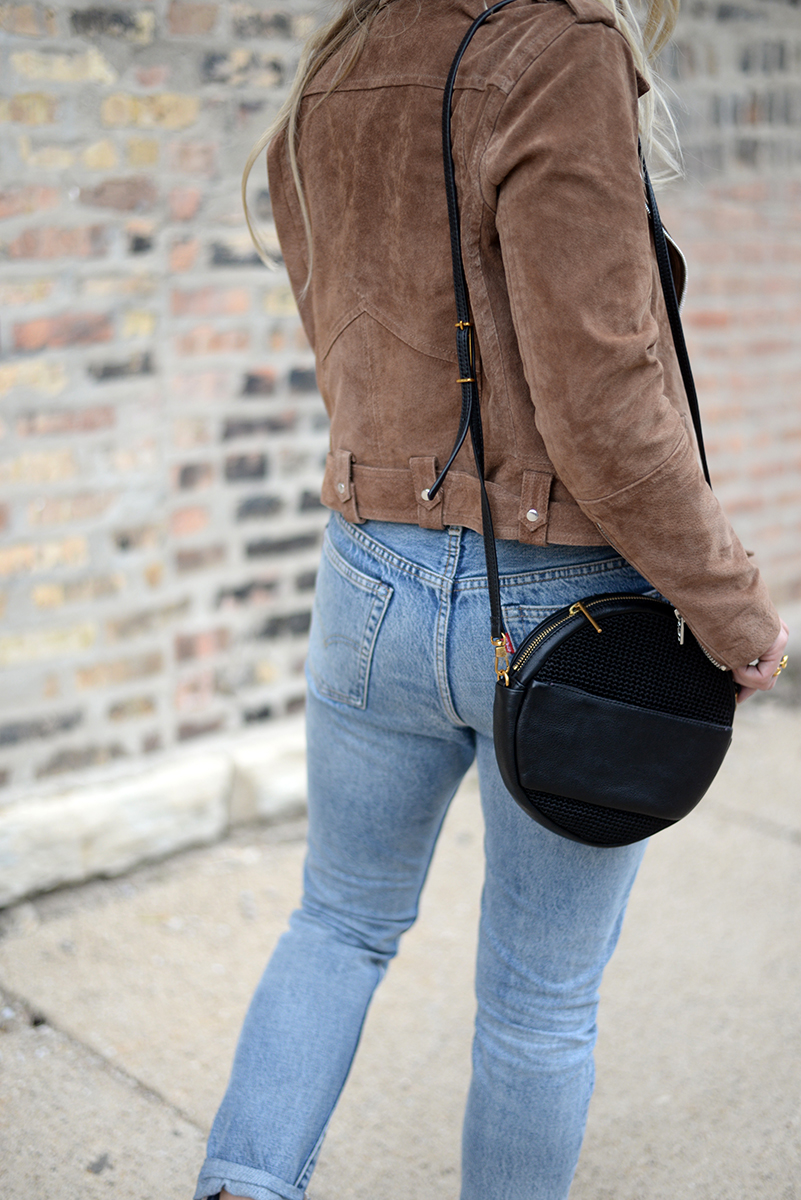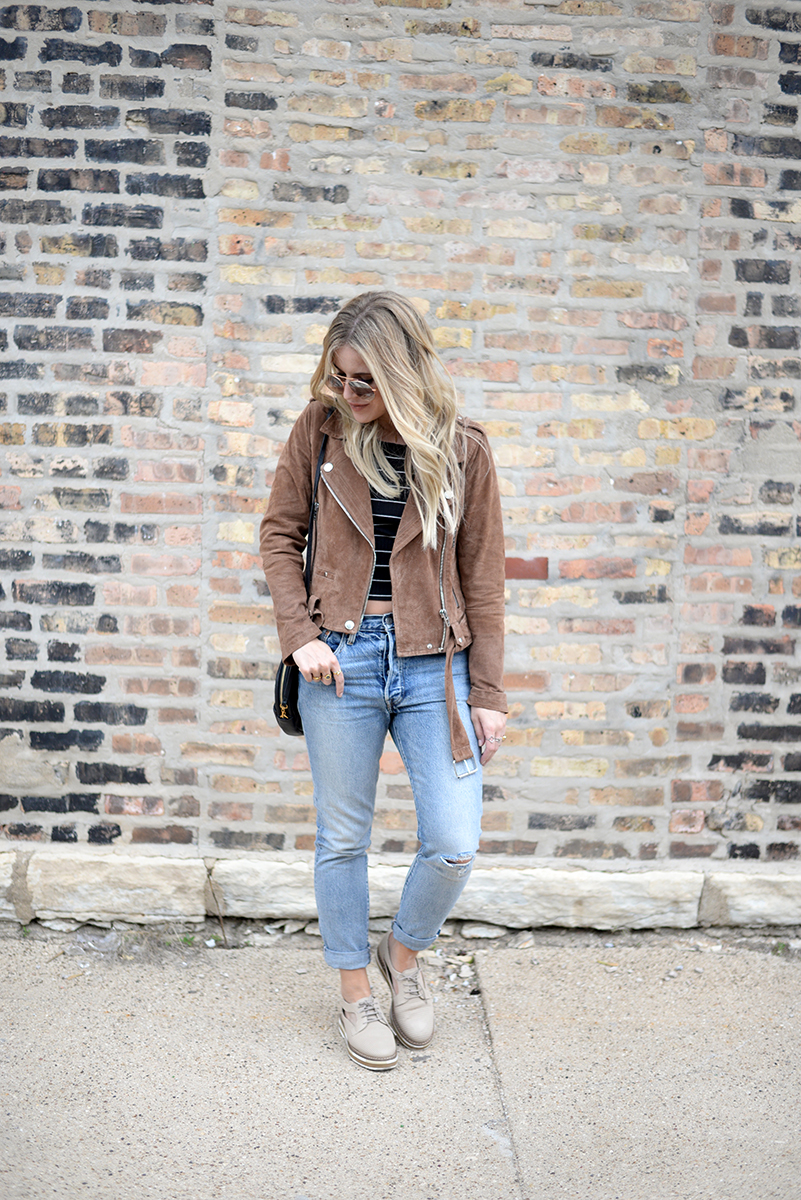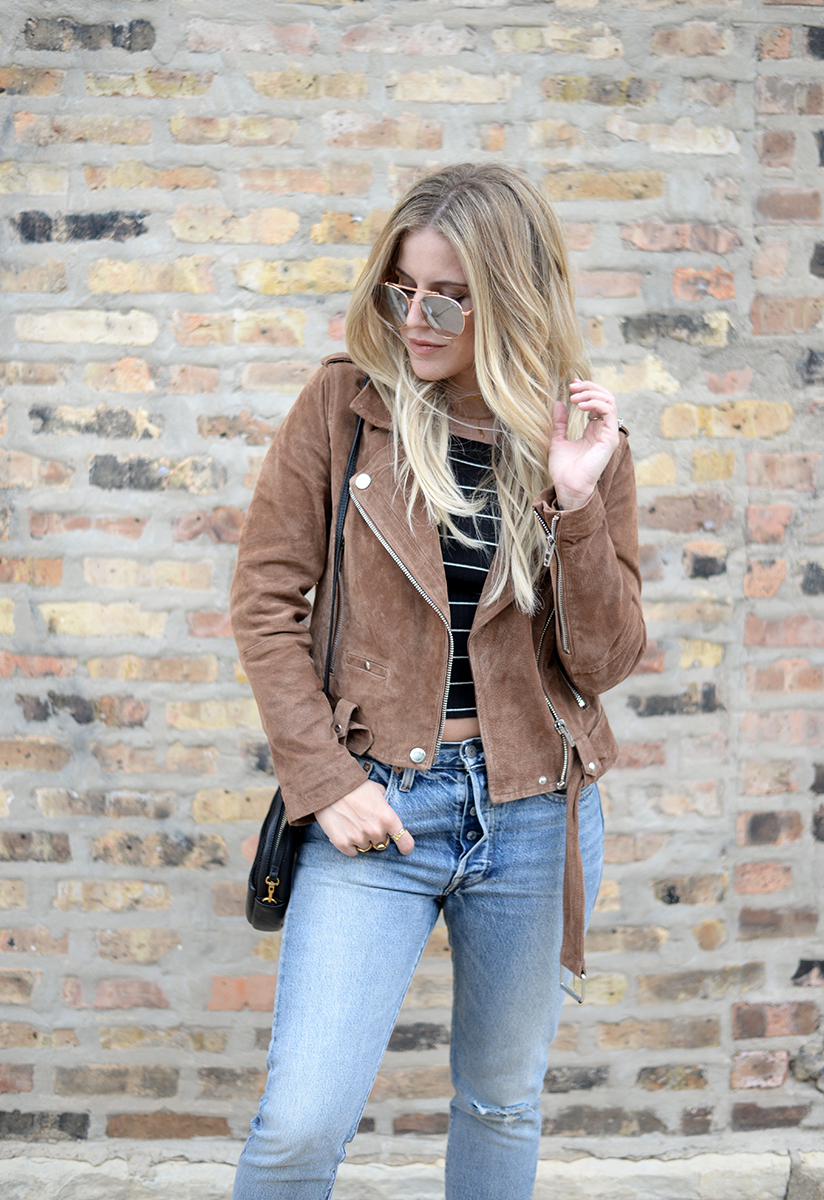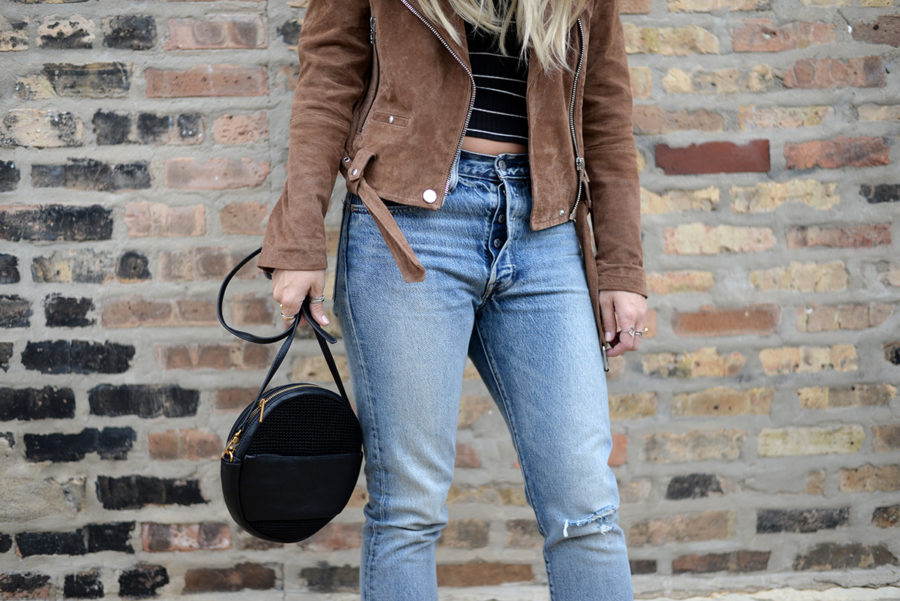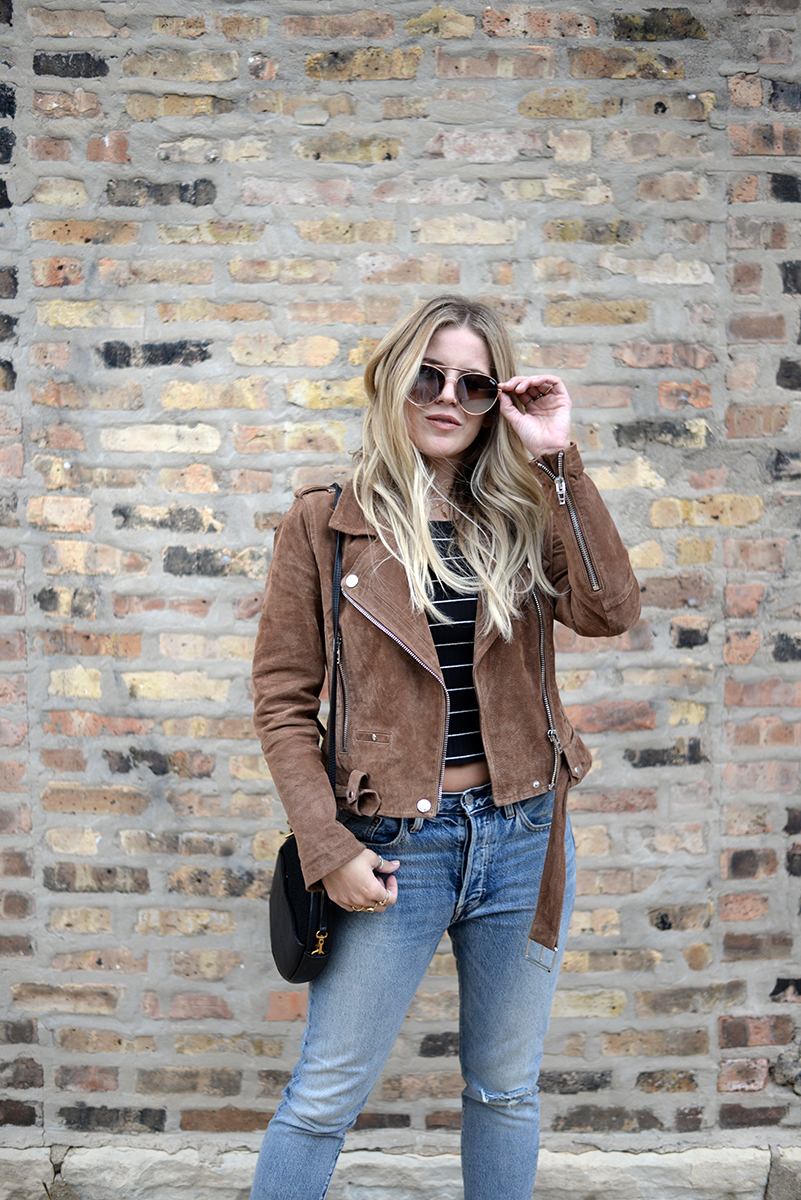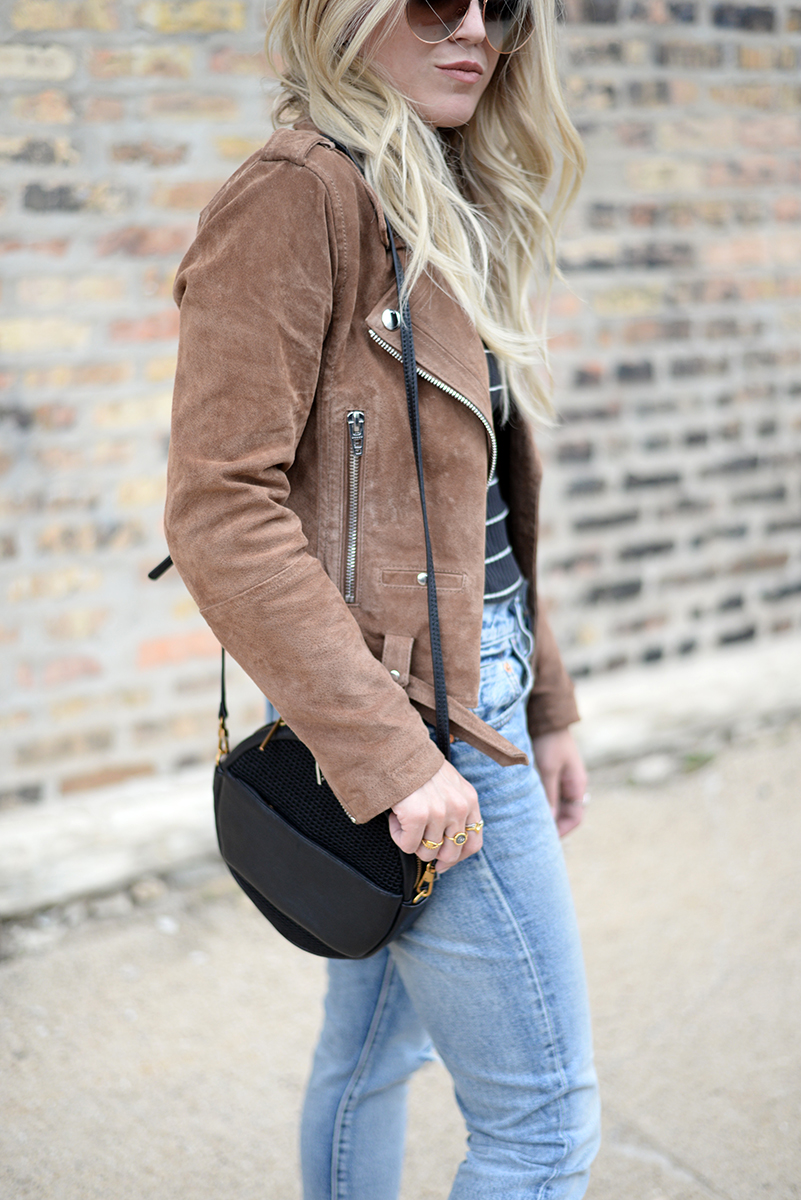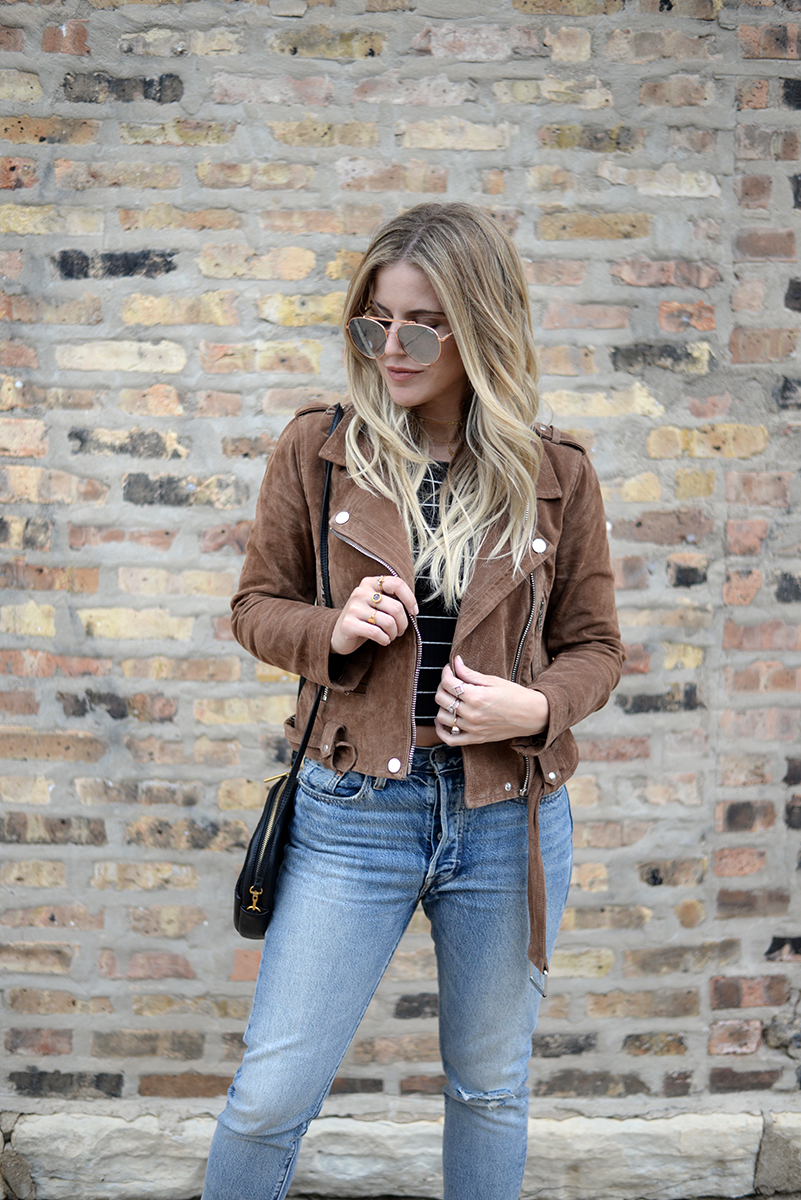 [top c/o Urban Outfitters, Levi's jeans, Mandala cross body bag c/o the Sak, jacket by Blank Denim, jewelry by Katie Dean Jewelry, shoes c/o Summit by White Mountain]
Photos by Hannah of Blonde & Bailey