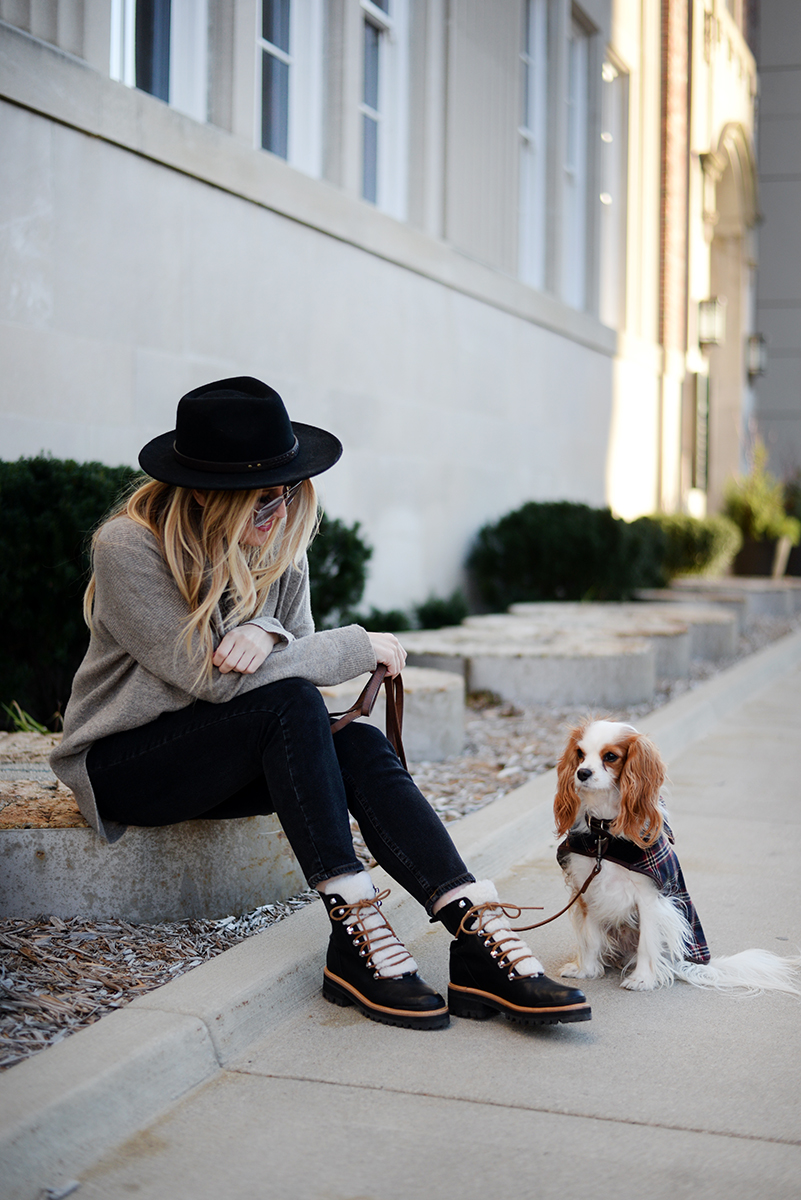 Cool Boots and Cozy Layers
I'm at an interesting place in my life where I want my outfit to coordinate with my dog's. It would just be cute, right? I basically dressed myself around James' precious tartan jacket in complementary colors and neutrals happen to be my favorite colors to wear. In retrospect, these jeans may not have been the right choice, gives the illusion of cankles. You live and learn.
My outfit formula this time of year consists of a cool coat or jacket, sweater, comfortable jeans and boots–give or take a hat. And lately, I've been wearing a lot of hand-me-downs. Celeste who owns Retail Therapy regularly purges her closet and I'm a beneficiary of that process. She lets me come over and paw through bags and bags and bags filled with cashmere, designer shoes and newer pieces from her shop she simply is ready to let go of already. This sweater was in that pile and it's been something I've been re-wearing just about every three days.
Shearling Boots to Shop
I had been eyeing these boots by Marc Fisher for what seemed like an eternity (two weeks to be exact.) And now they're mine! I found a few more to link in case you like these, but not the price! I'm digging these Coach hiker boots on sale, shearling lined wedge booties, Cole Haan waterproof boots (half off) and these ankle boots with faux shearling available in three colors.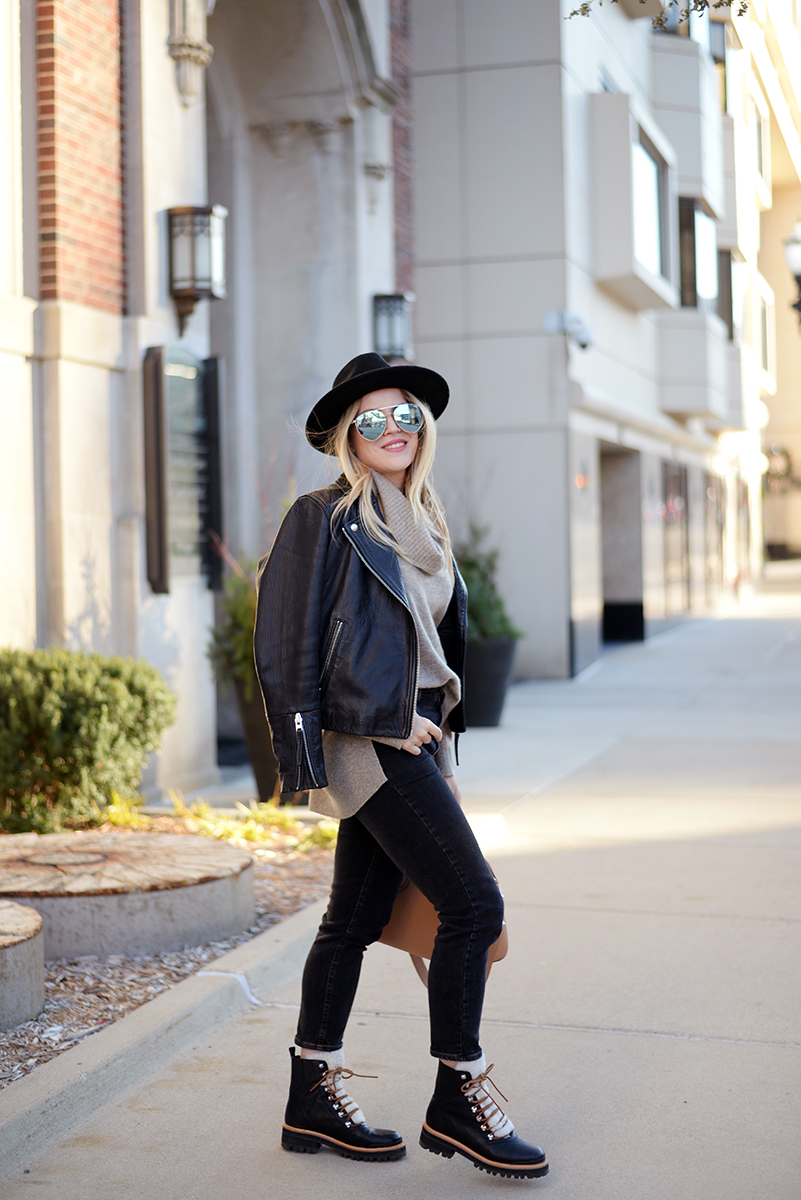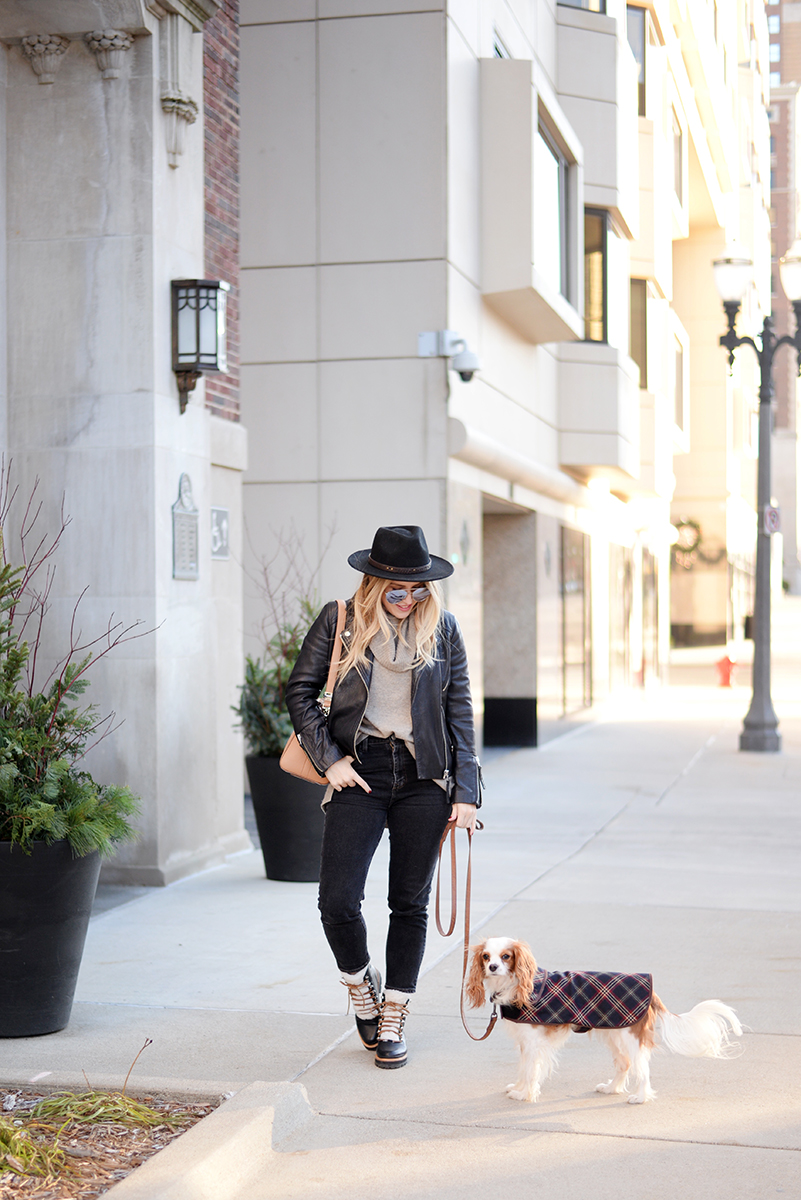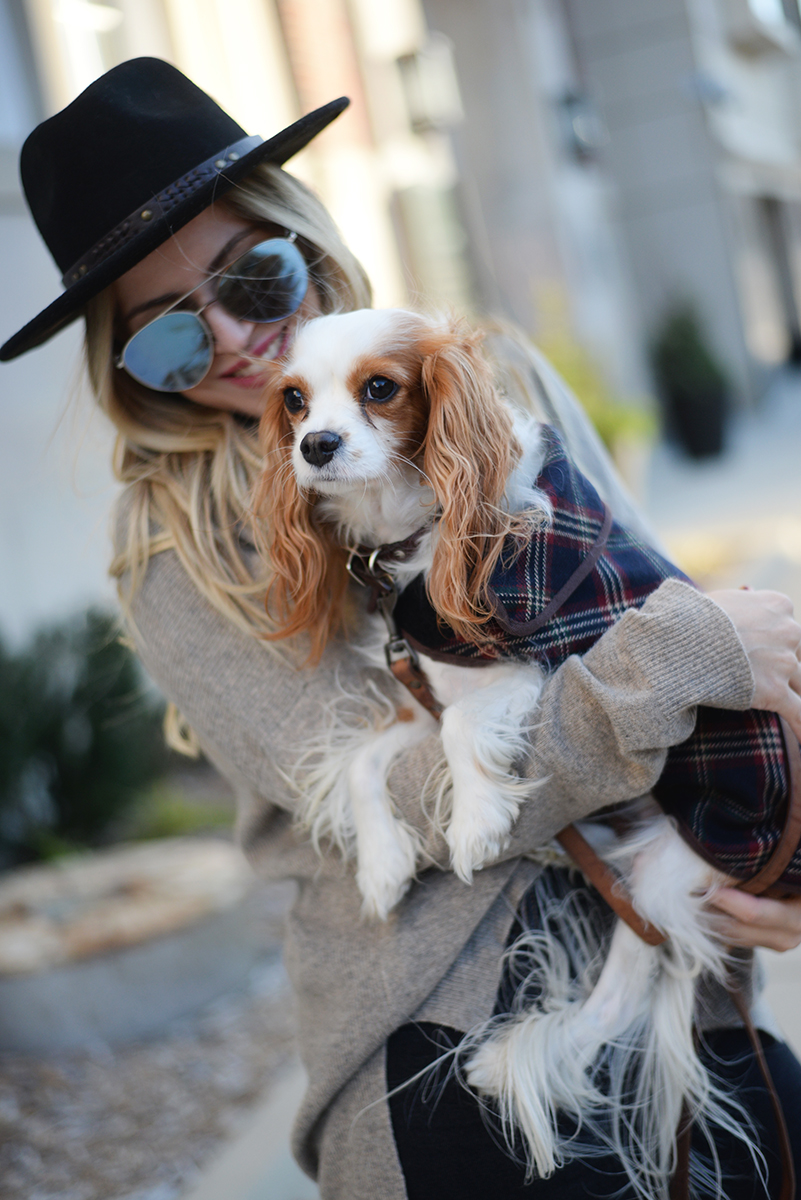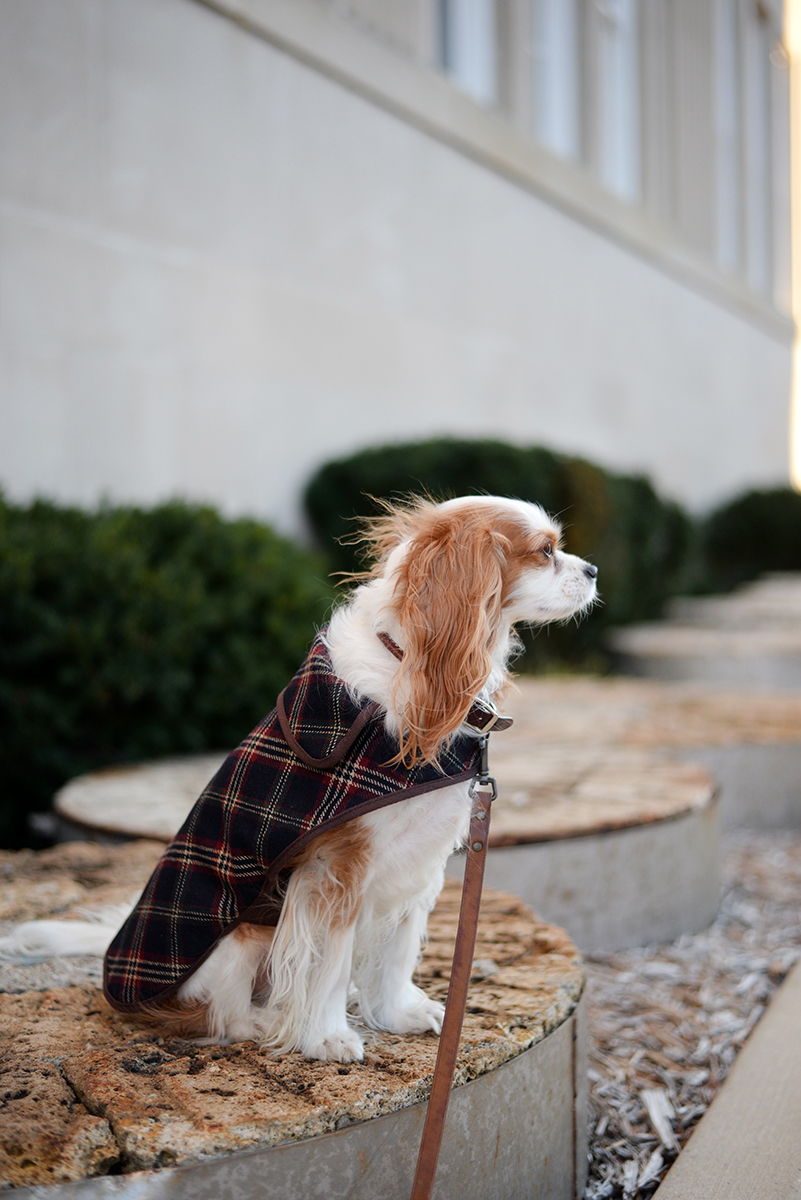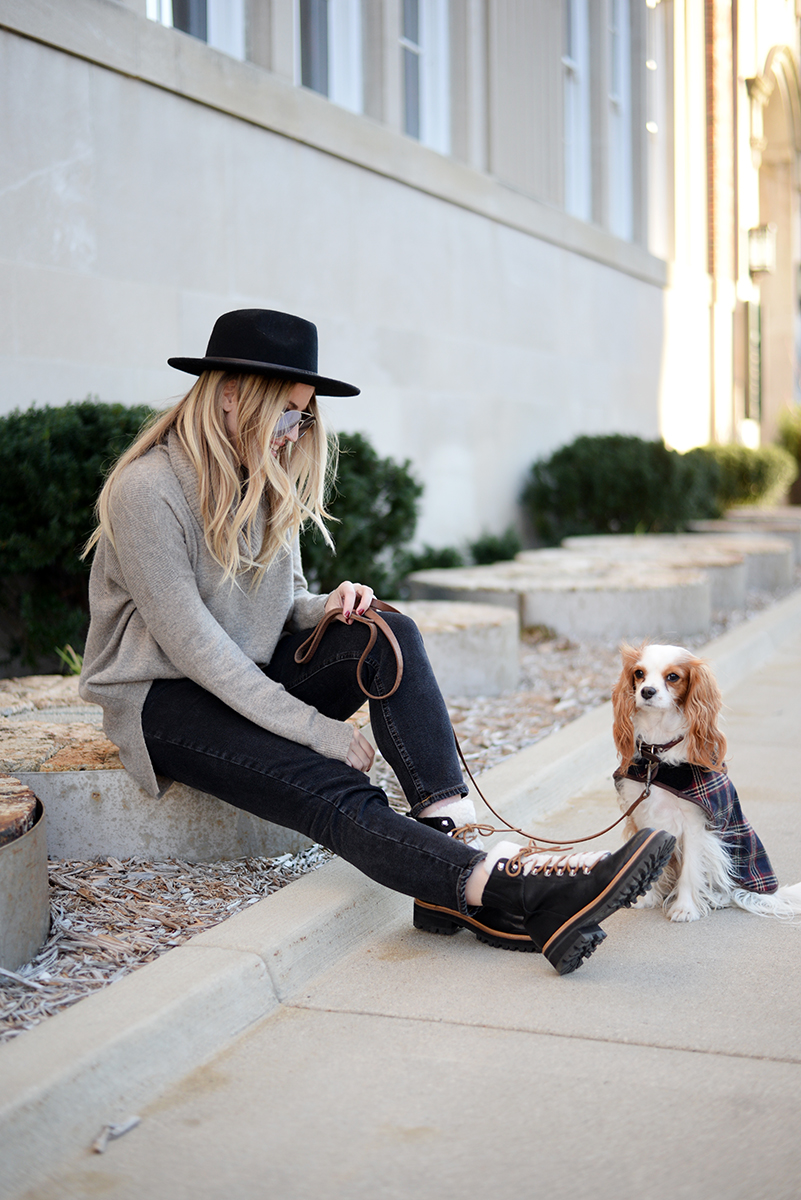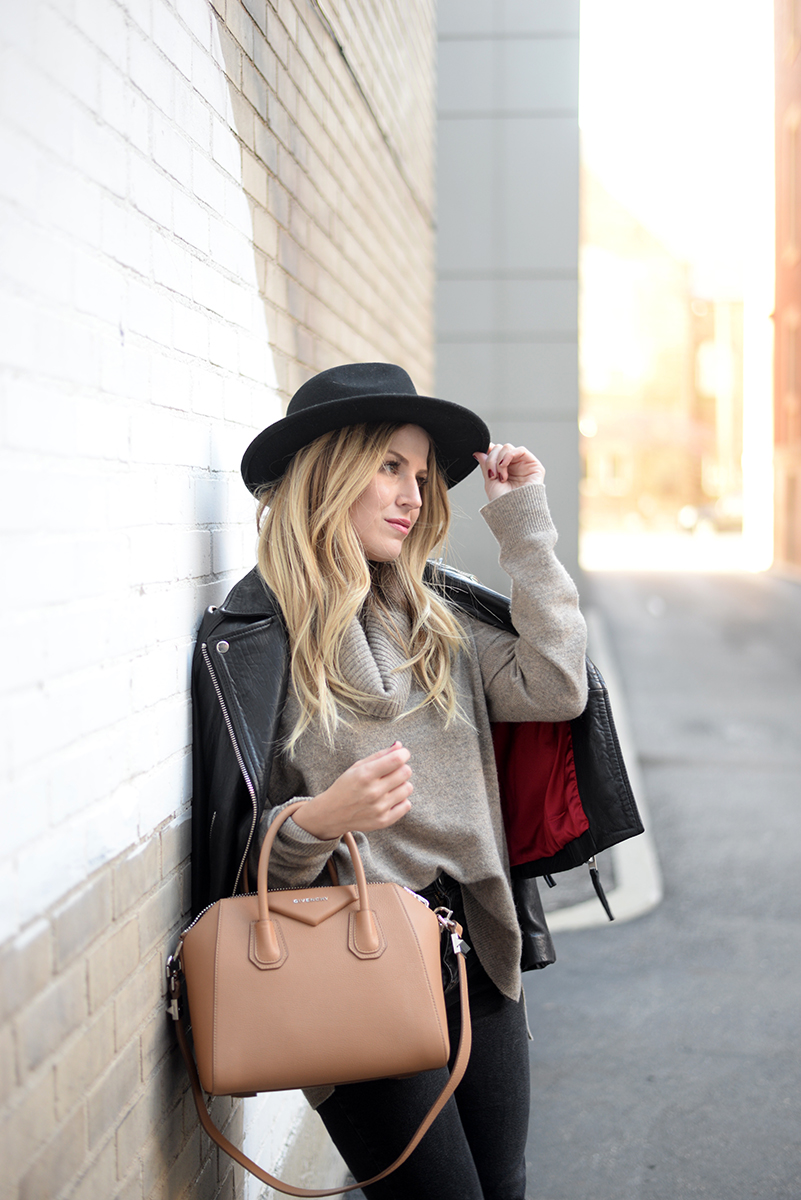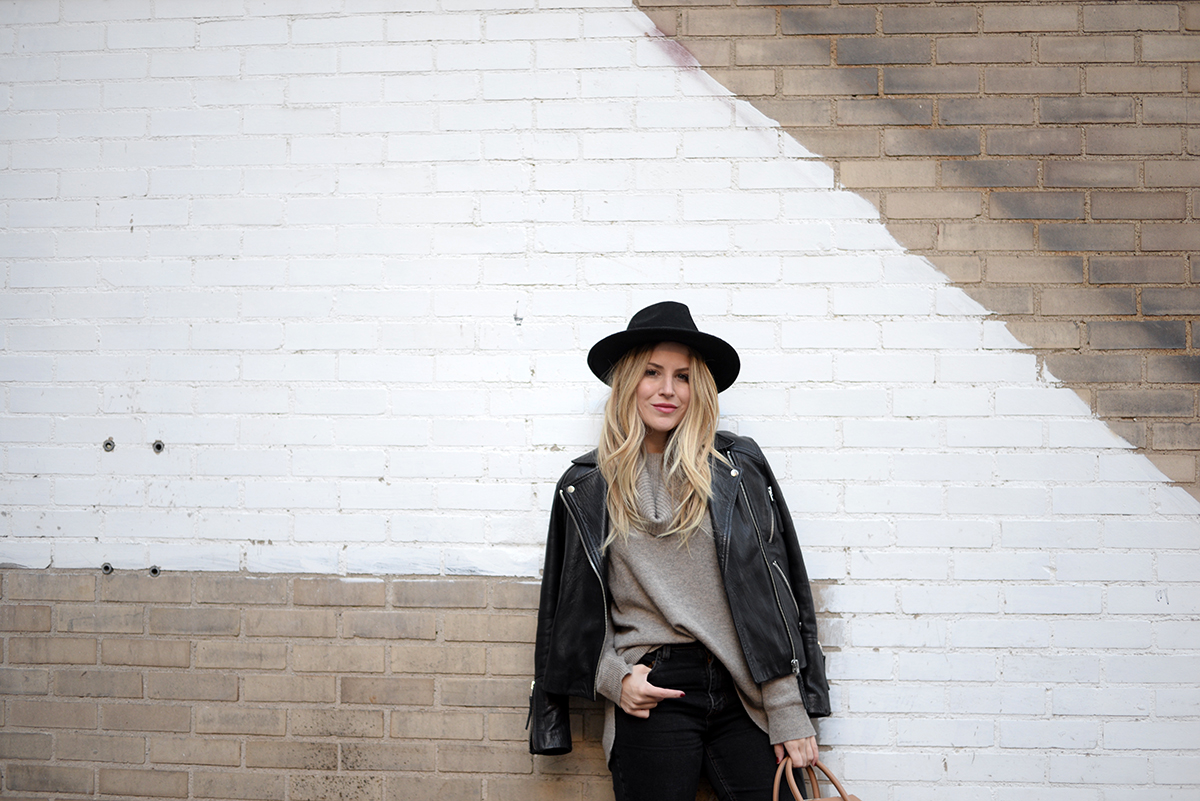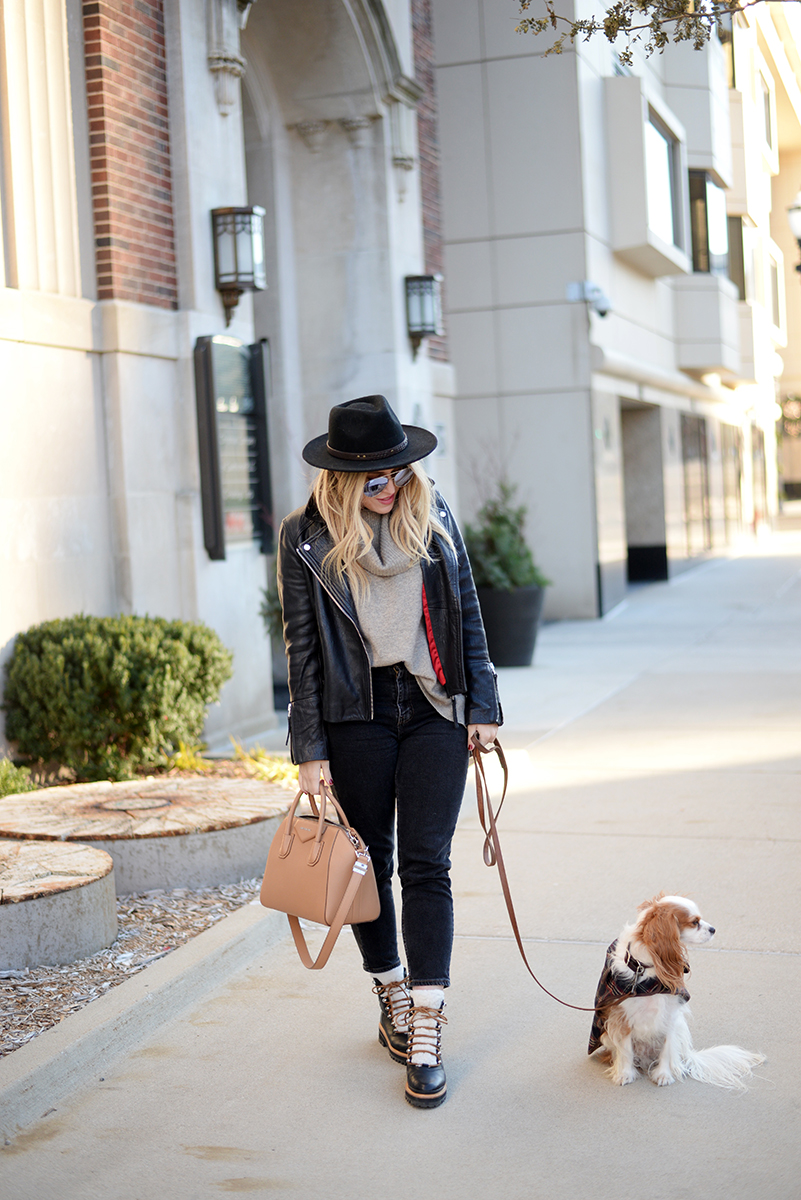 Jacket from Topshop (similar) | boots by Marc Fisher | bag by Givenchy | Jeans by BDG | Hat from Urban Outfitters | tartan dog jacket c/o Brooks Brothers