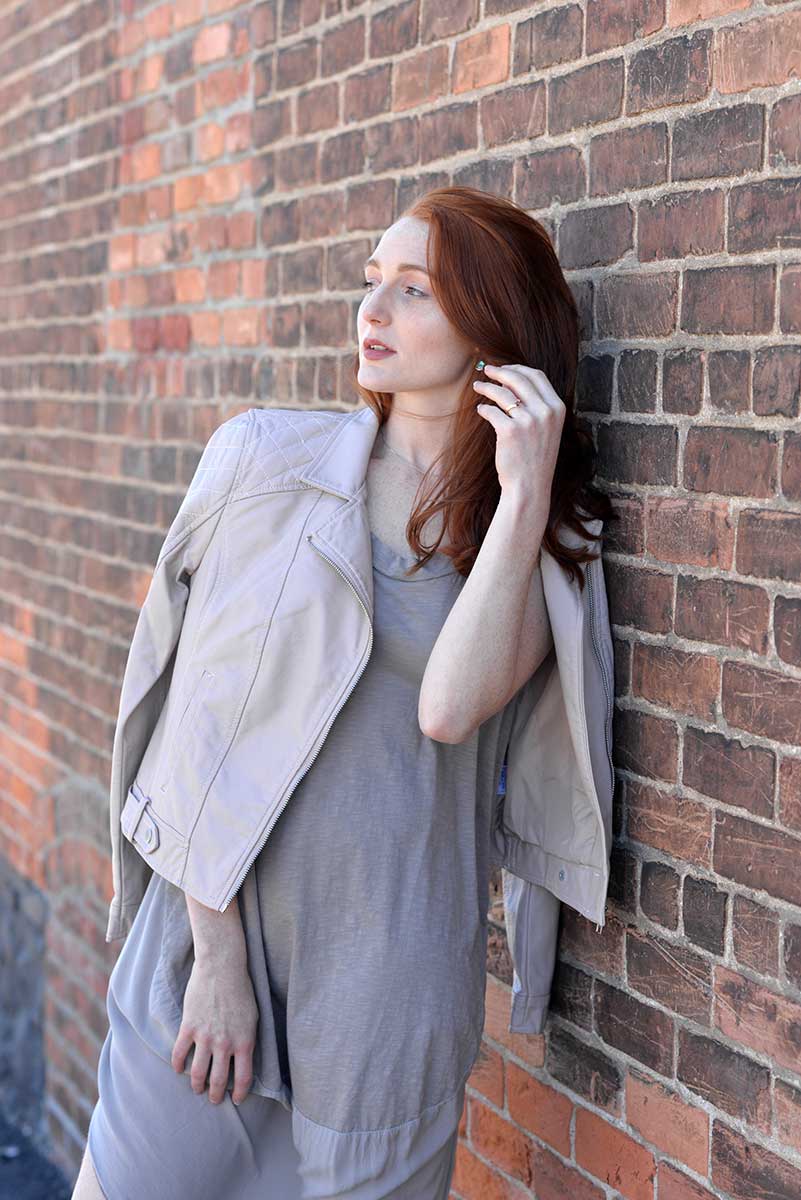 Meeting Jazz
I haven't felt too inspired with photography lately. Maybe it's because my eight year old camera is taking a shit on me and even though I bought a new one a year ago, I can't seem to let the old one go and figure out the new one. I feel like I'm generally rushing to get everything done that I need to accomplish including my own blog photos, but it felt fun again thanks to my new muse Jazz.
Jazz, a Capetown transplant, just started blogging in the last year and has been living in the U.S. just a handful of years suffering through brutal winters and not-so-spring Michigan spring seasons all in the name of love. Her fiance Steve accompanied her to the shoot and he was so incredibly sweet and helpful, and patient. Bless you, Steve.
Jazz is naturally stunning and so comfortable in front of a camera. Everything I wish I could be! I've been blogging and documenting my outfits for 7.5 years and I'm still awkward as shit. And I can't keep my eyes open in a photo to save my life or rid myself of the resting bitch face.
Photos at 4th Street Boutique
It's always a treat to do photography work for 4th Street–Rochester has such a quaint downtown I love to visit now and Donna picks out the prettiest, feminine pieces that I might not have picked out for myself, but then of course, I see it the pretty clothing and accessories. And need it all. The shop is never without fresh flowers or great smelling candles for me to  sniff. Looking forward to the next photo session!
Check out 4th Street Boutique and Jazz's blog Bokkie and a Boy!