The second day in NYC for the Payless Style Remix last week was beyond amazing! We spent the morning meeting Lela Rose and touring her beautiful home in Tribeca, where tables came out of the ceiling and floor and a monopoly house shaped elevator designed specifically for the dog actually exists. Every inch of the home was interesting! We also got a sneak peek at the spring 2012 shoe line. Patterns, textures, color–they are very pretty shoes just as Lela Rose intended them to be.
Lela taking us through her large, large closet!
Next stop was at the Payless Design Studio where we met Pat Field, designer and stylist, well-known for her role as costume designer for Sex and the City. She's so cool, genuine and down to earth. We sat down and chatted with her about her experiences in fashion and listened to her stories from throughout her career. Payless also hosted a mini swap where I snagged some cute tops from the other girls and we styled them up using the shoes and accessories from Payless.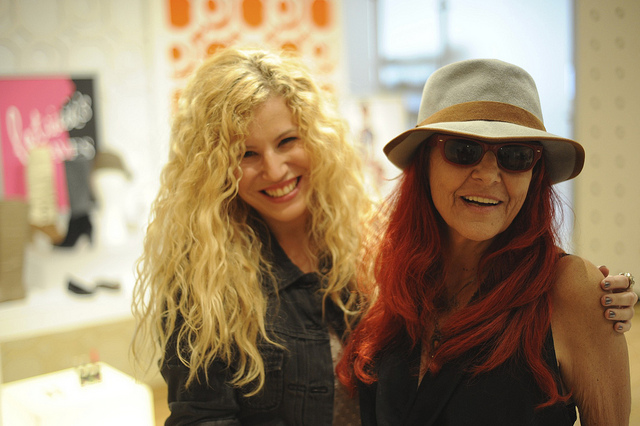 Photos at the Payless Design Studio by Don Bowers/Getty Images
For an even better recap, visit Kim's blog!
Thank you again to Payless for organizing such an incredible event! And thank you to Christian Siriano, Lela Rose and Pat Field for taking time to meet with us!