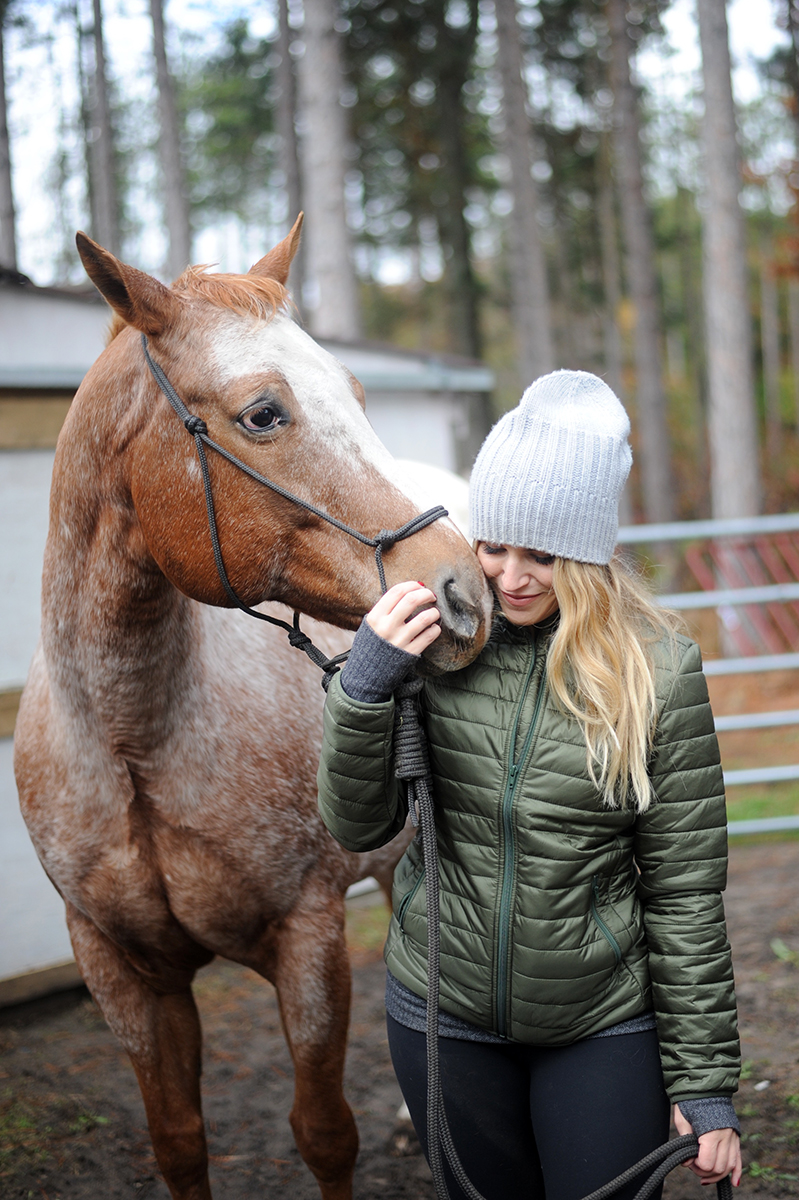 Weekend Dirt
I was always caked in dirt growing up. Back in the barn or riding, the dust clung to me. Last weekend reminded me of those dirty kid days mucking out stalls and brushing out a muddy horse.
I was hoping to hop on her bareback, but the weather just wouldn't let up long enough. So instead we farted around in the backyard and fed them all horse treats and tried the bitless bridle that my mom picked up earlier in the day at a tack shop on Mocha. It looked so cute on her!
Barn Style
I wore a cute outfit for the tack shop sale and coffee and lunch in Grand Rapids, but packed appropriately for a barn visit. Brooks Brothers sent me this puffer jacket and I've been wearing it each visit to the barn instead of buying something from an equestrian apparel brand. The jacket is super thin and deceivingly warm.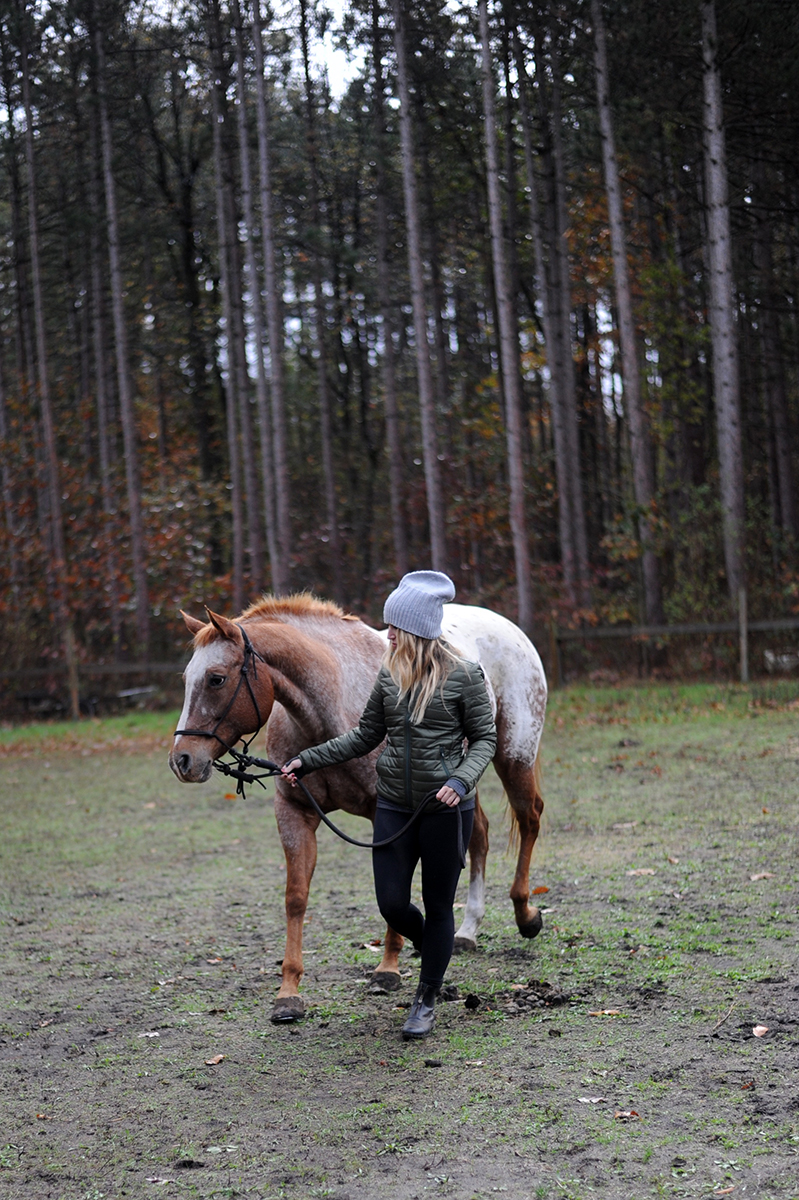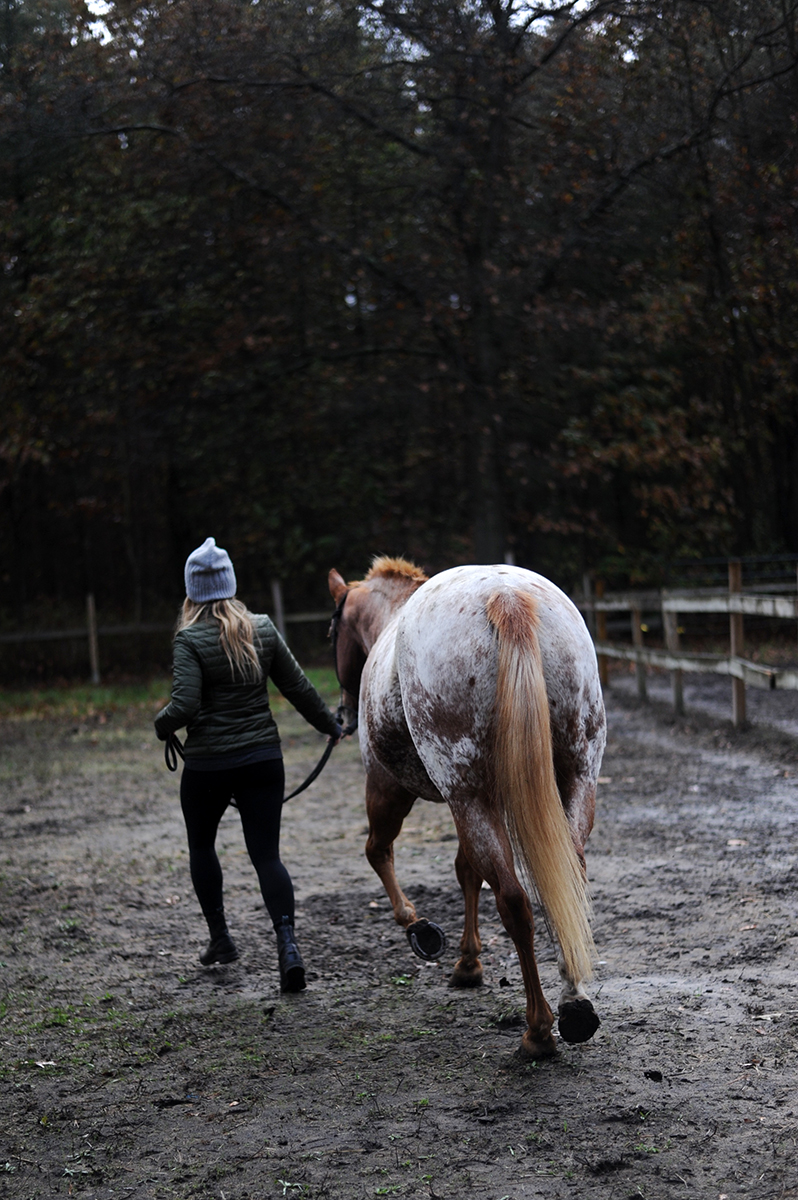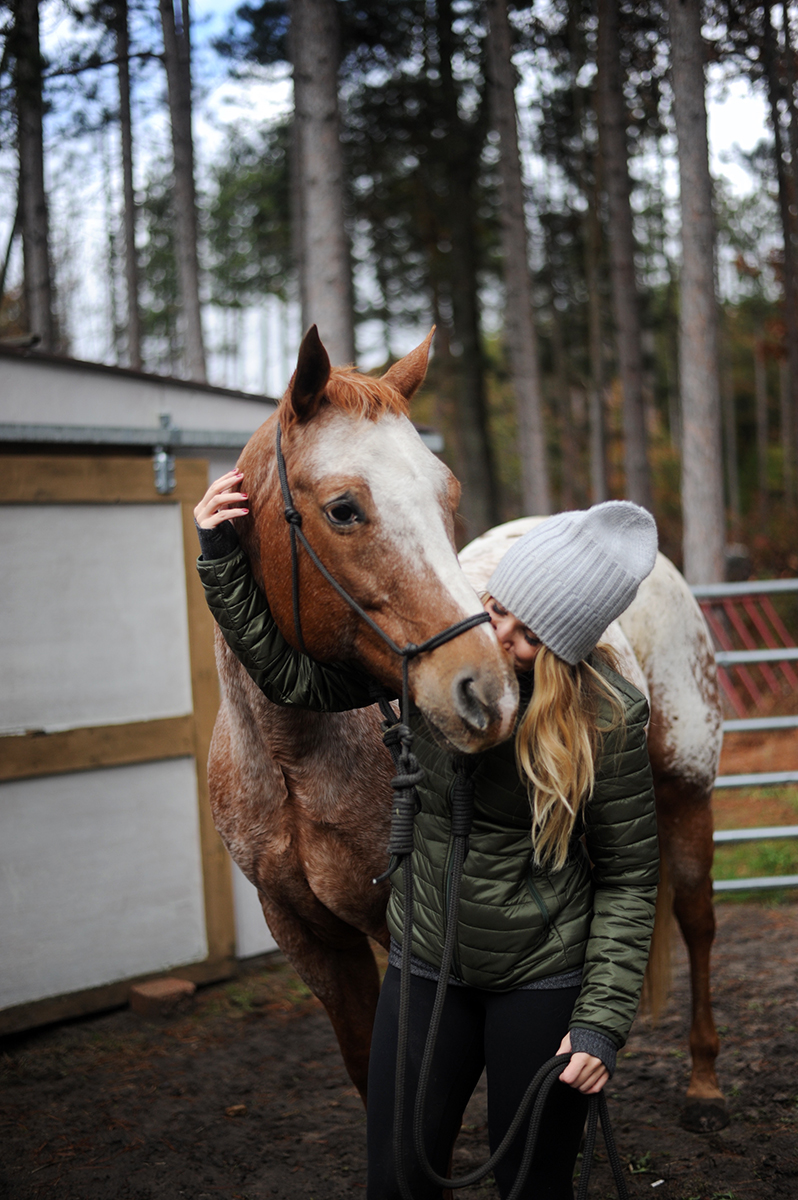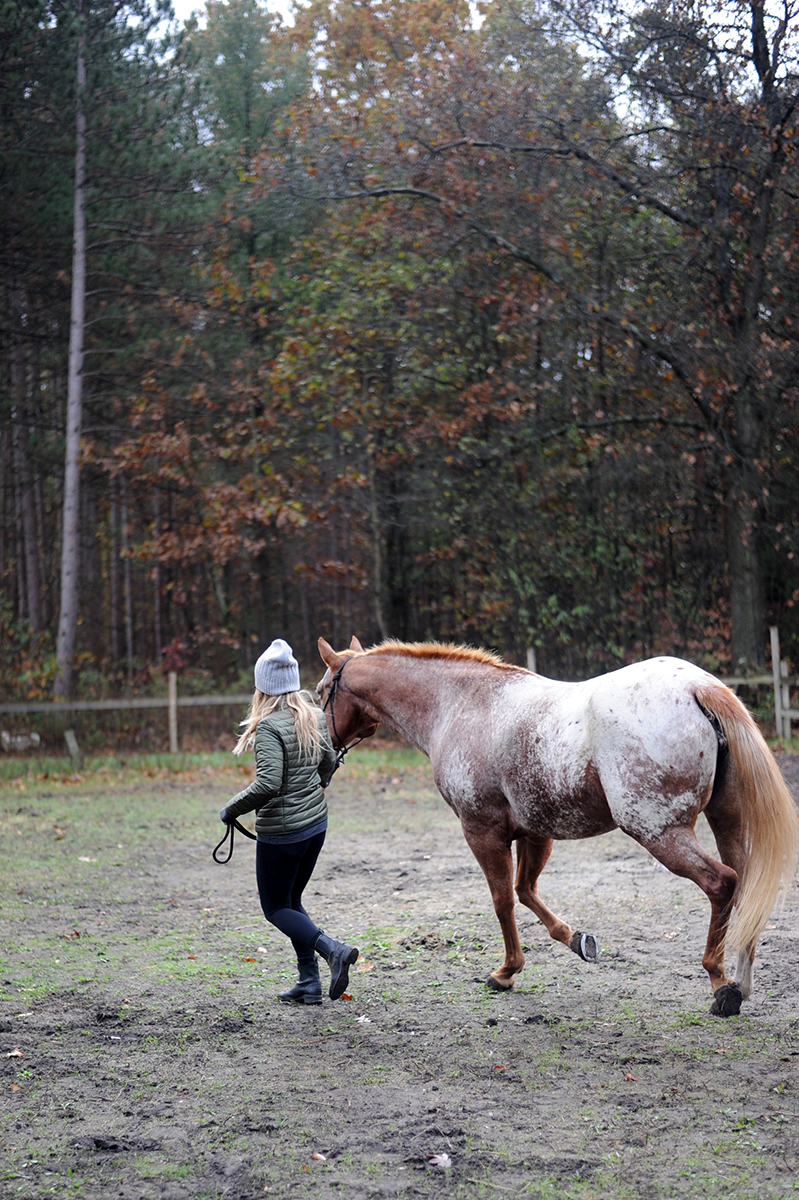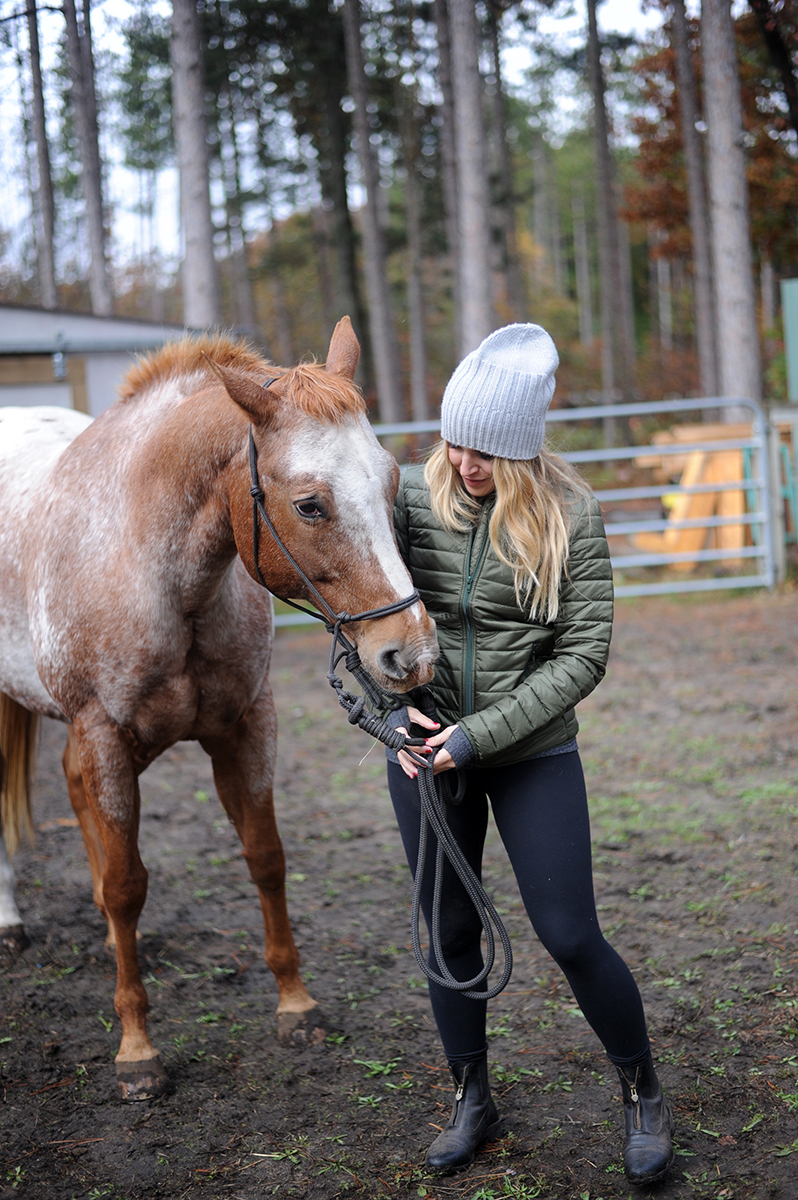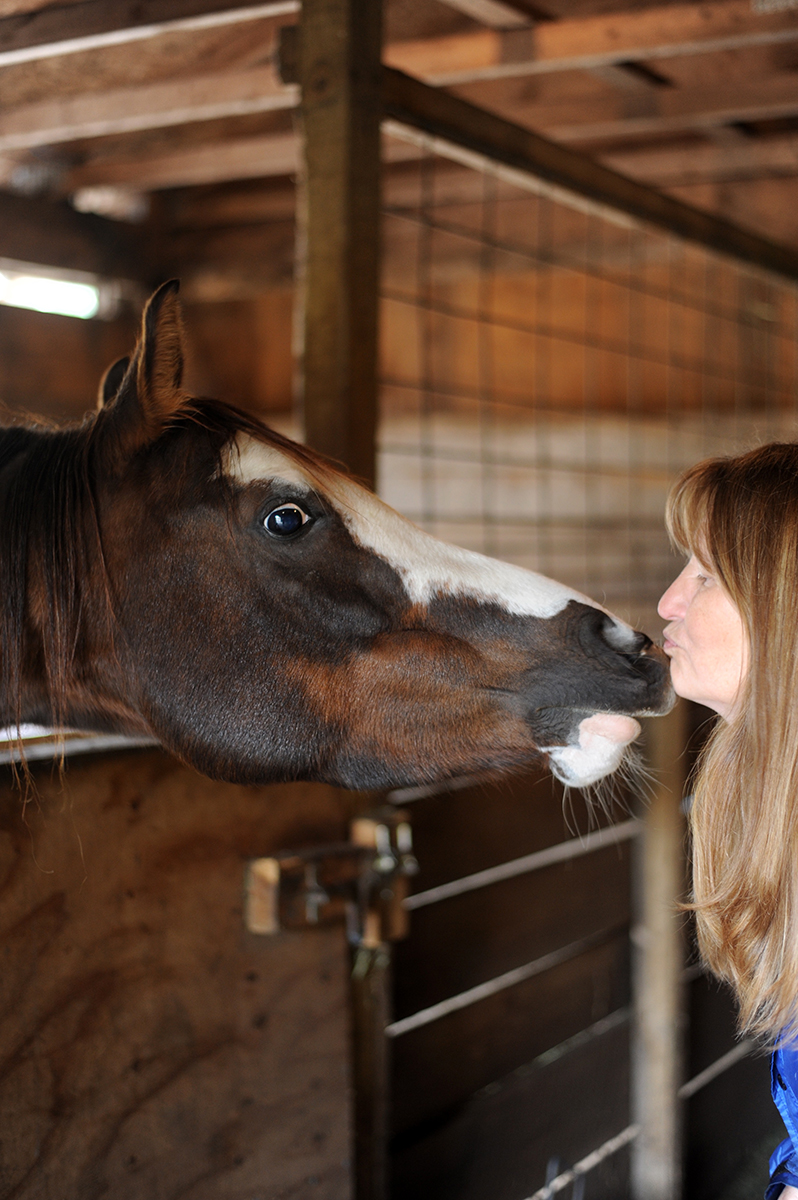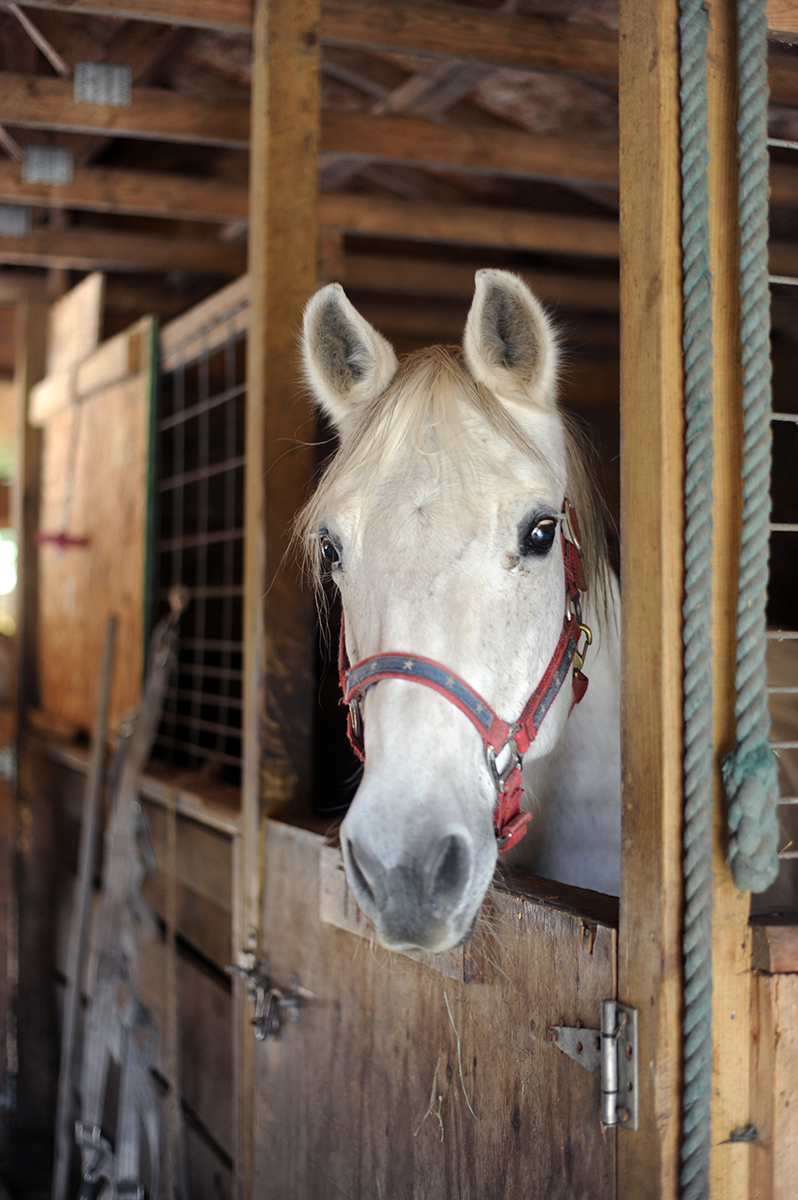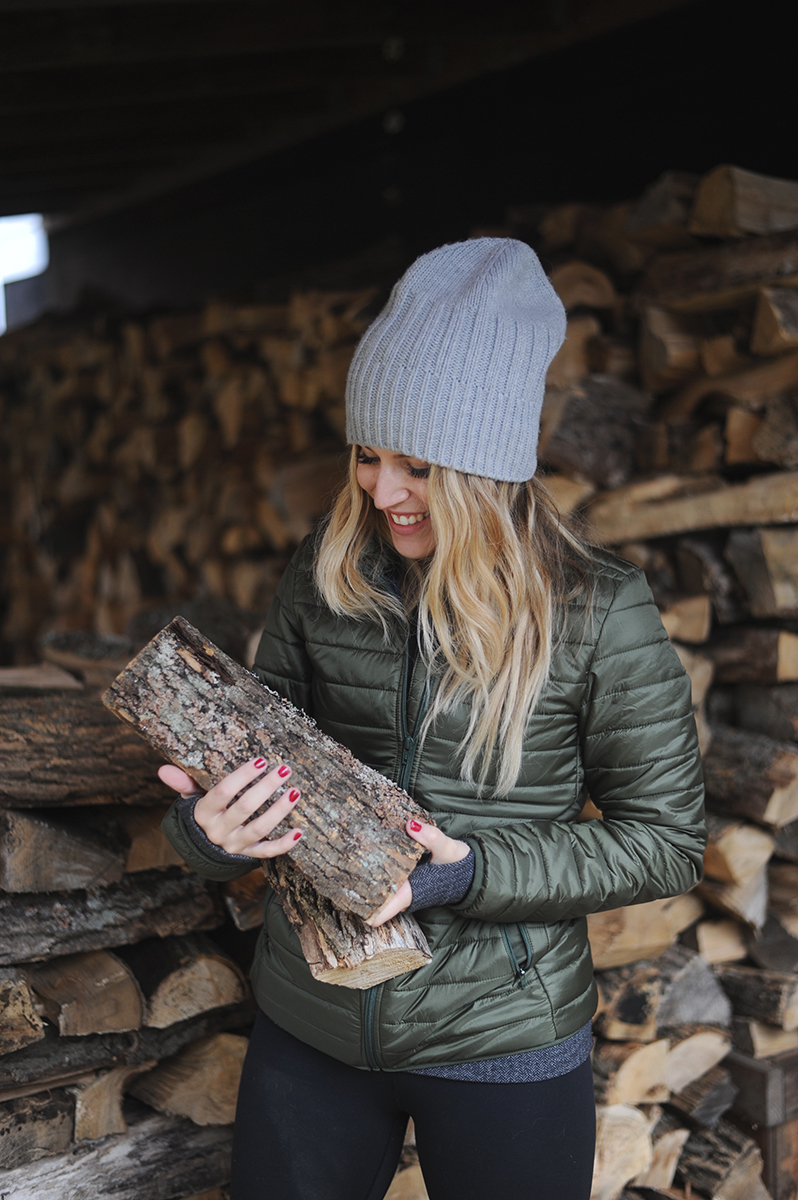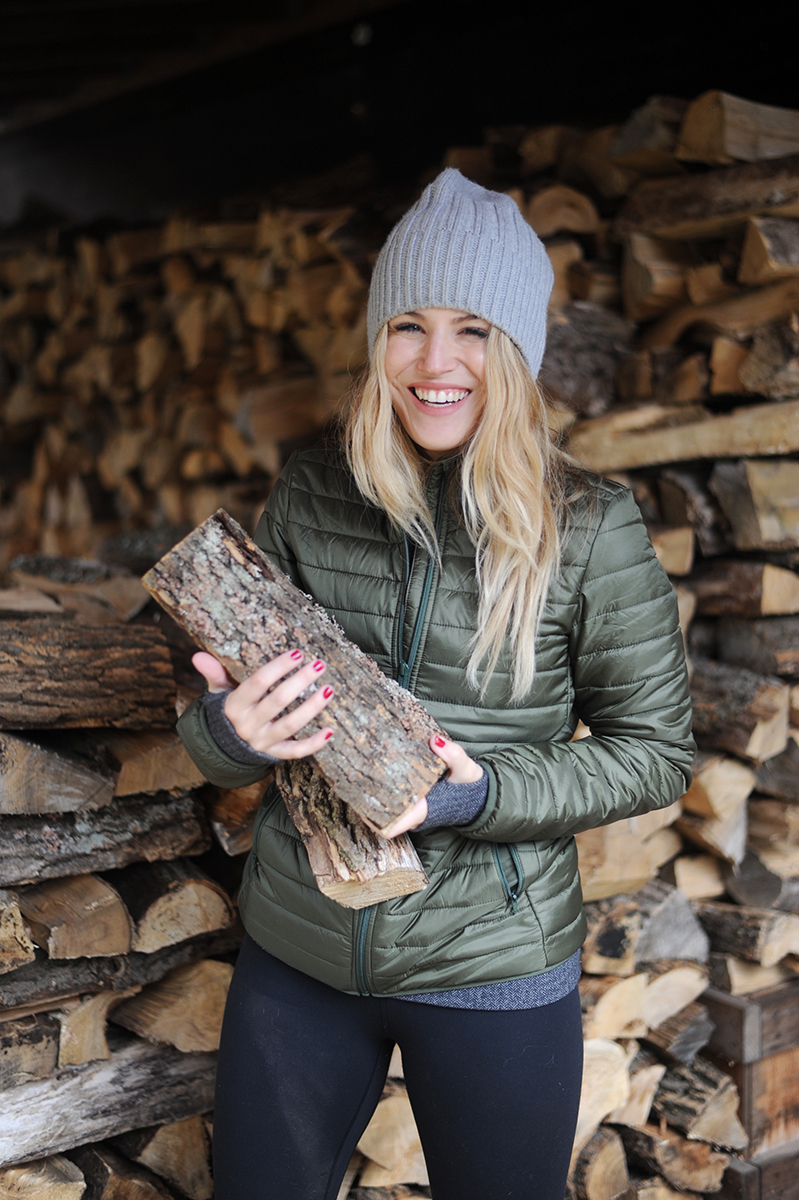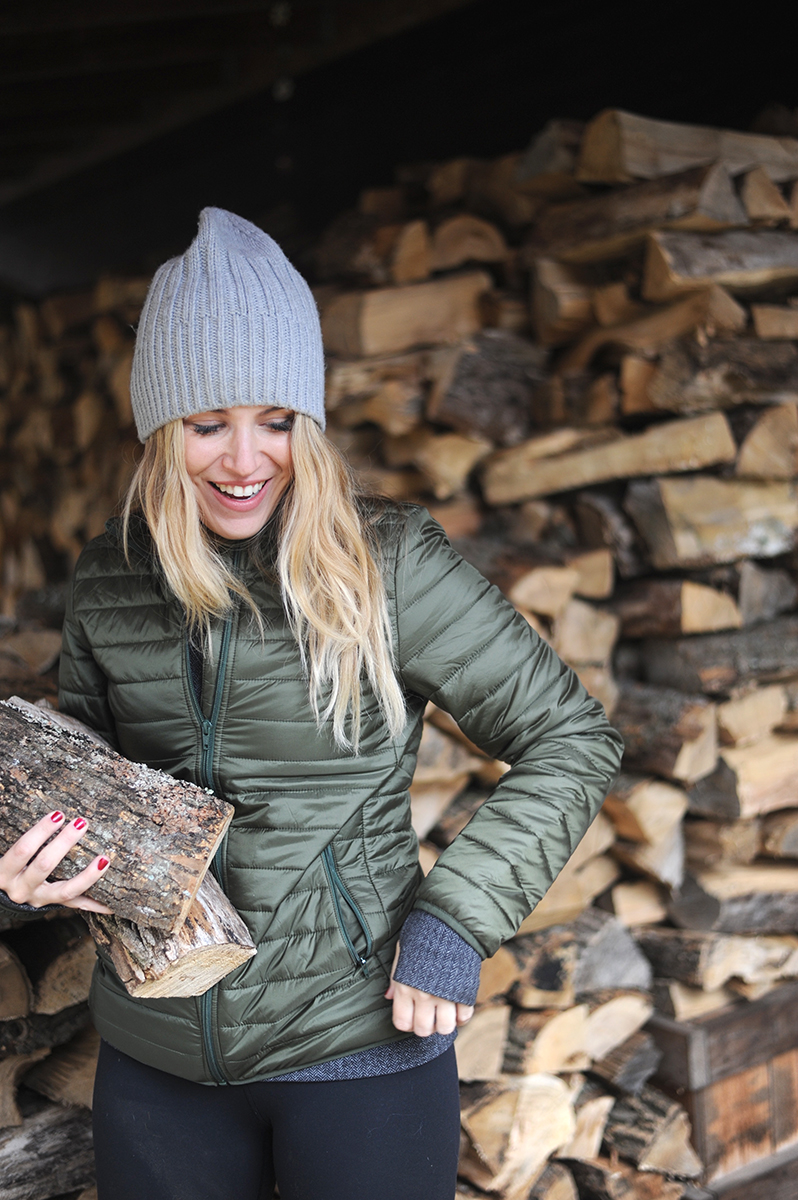 [Leggings and top from Lululemon, boots by Ariat, jacket c/o Brooks Brothers, hat from Gap]