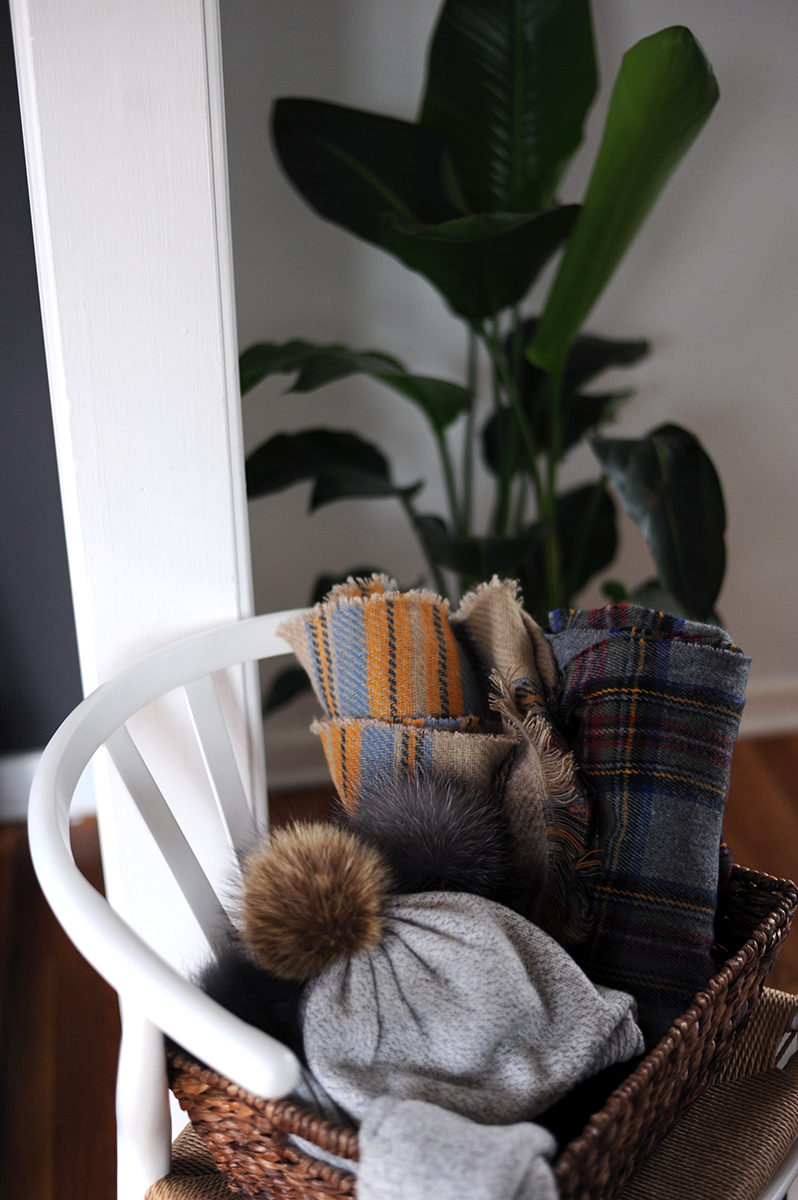 It's a new season and officially time to reorganize clothing and accessories. Winter in Michigan is THE longest season, so I put in a little more effort since I have the most clothing for this season..and it takes up the most room!
So I've partnered with Meijer to share three tips that work great for organizing winter essentials: 
Repurposing Storage Furniture
Get a start on finding a home for your winter gear by repurposing your storage furniture and shelving. I've been able to dedicate a spare bedroom to closest space where I can change up the shelving, bookshelves, garment racks and cubbies to showcase winter wear such as boots, sweaters, hats and more.
I repurposed the white cubby for my shoes, sweaters and boots along with updating the top of the shelving for a more wintery, cozy vibe displaying boots, a hat and rolled up scarf. This small change up along with my garment racks stacked with sweaters gets me in the winter spirit–and just makes life easier!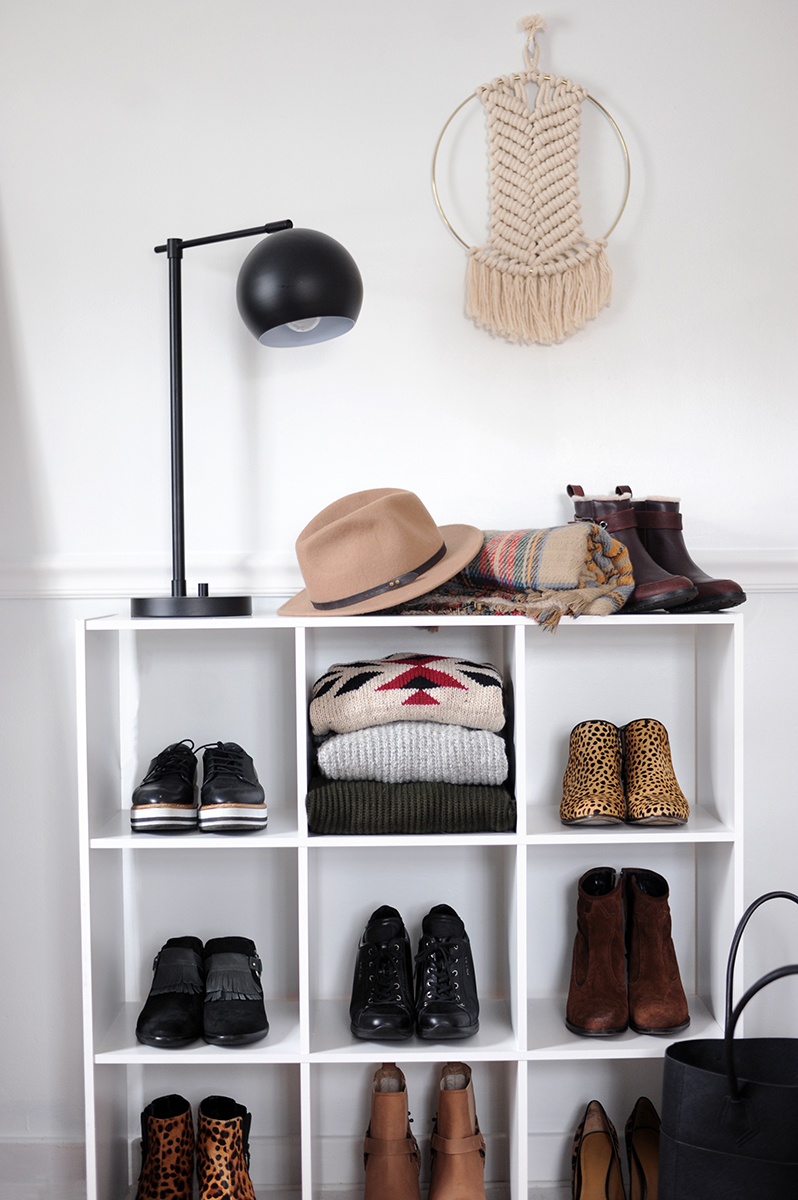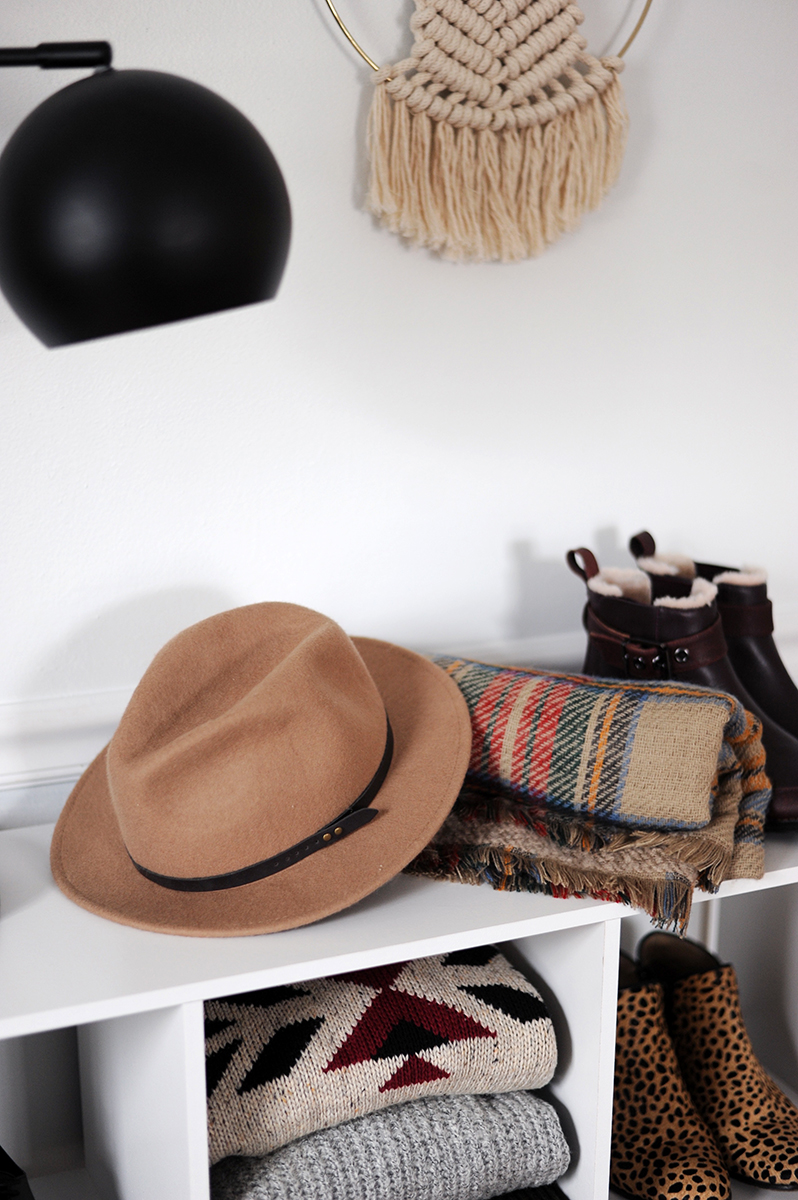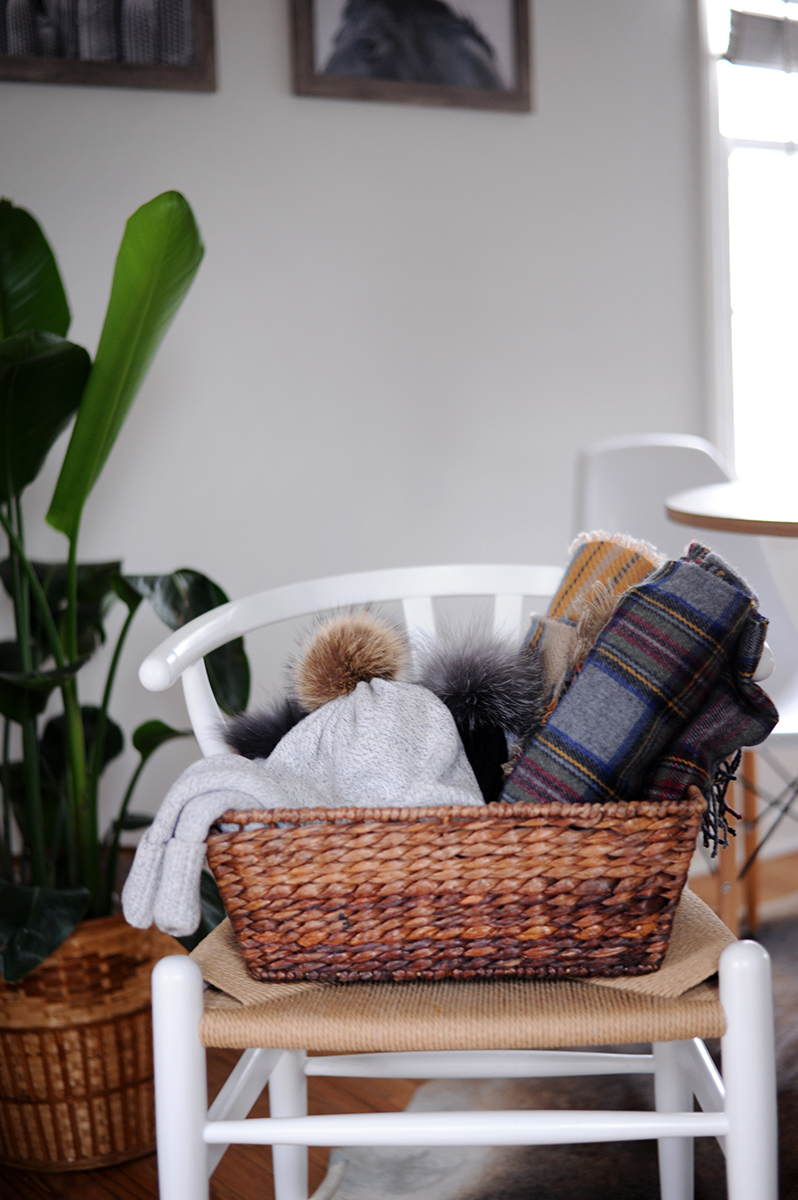 Baskets for Winter Accessories
Baskets are such an easy and convenient way to organize winter accessories. I have four baskets that contain James' sweaters, my hats and gloves and my scarves (so many scarves!) I always misplace gloves and beanies so designating a basket home for them has made it convenient to put them away and find them quickly. No folding required.
I store them in my bedroom and spare bedroom closets—and keep the big, blanket scarves and ponchos on hangers in the closet room with overflow into actual closets.
Make It Easy To Find What You Wear
By moving out the warmer weather clothing by perhaps storing it in another closet or container, or even moving it to the back of your closet, it's less cumbersome to get dressed each day. You only see what you need to see! I restyle my garment racks with only items that make sense to wear in the winter like heavy sweaters, long skirts and coats. By showcasing my favorite winter pieces, it takes less time to dress and find exactly what I need. Plus, it just looks pretty.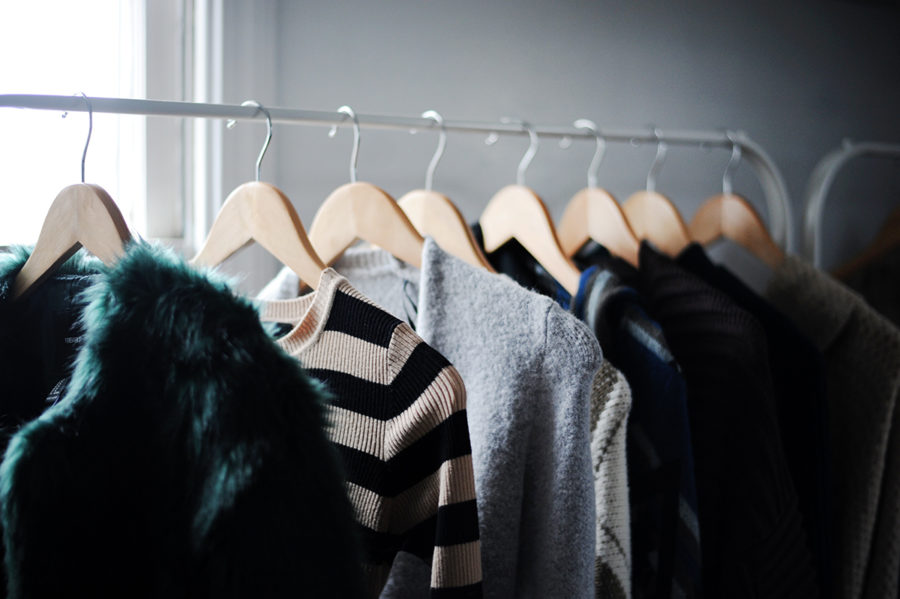 Sponsored by Meijer! Thank you for supporting collaborations such as this with Meijer!