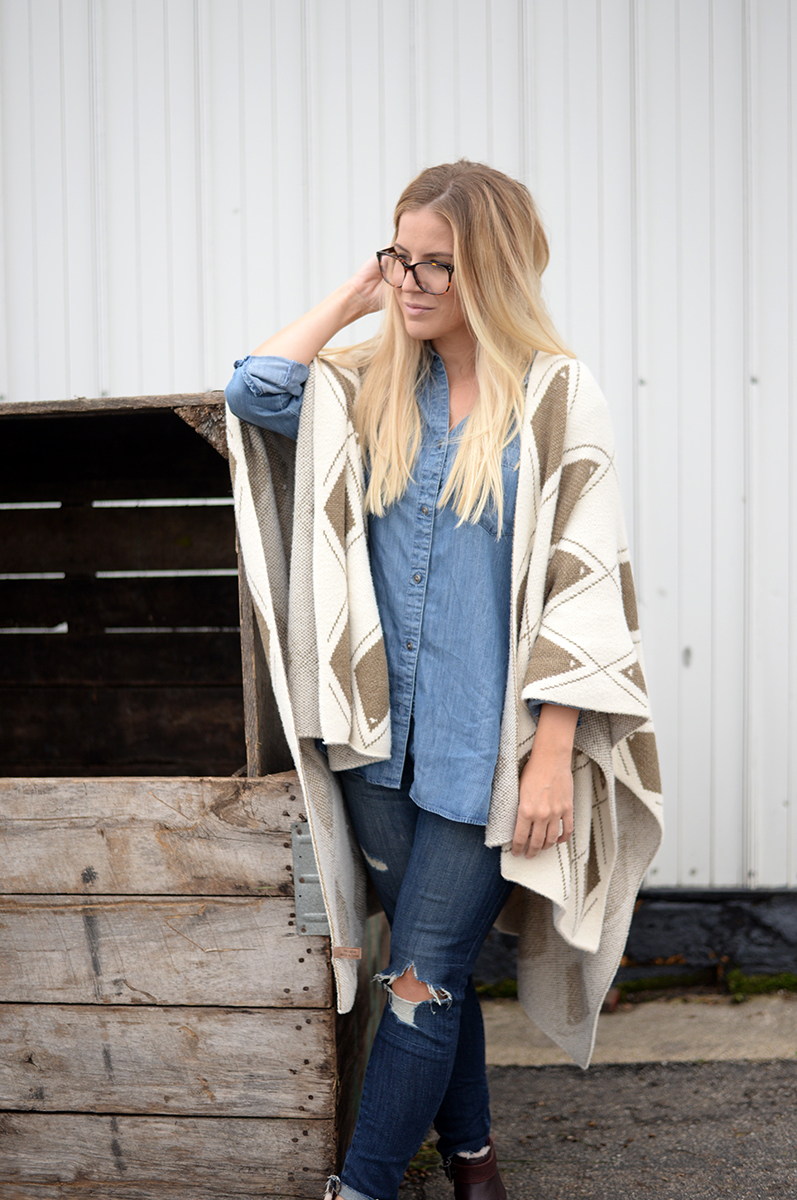 Last Weekend
Since I'm a clueless homeowner, my grandparents have road-tripped to Lansing the last couple weekends to help me unpack, assemble closet room furniture and handle electrical/other hard shit..and after a couple hours I suggested we pack into my car and take a quick trip to two neighboring cider mills to take a break from the manual labor.
First Stop: Uncle John's Cider Mill
Our first stop was at Uncle John's Cider Mill–the big, kid-friendly one complete with a mini fair (think pony rides), corn mazes and pumpkin patches along with a live band, hay rides, bakery and of course, the actual cider mill. This one usually pisses me off because..children and the sheer amount of people crowded in such a small space, but my niece loved it. She's nine so it's her dream and my nightmare.
Last Stop: Phillips Cider Mill
After her pony ride, we headed to the quaint (and quiet) Phillips Cider Mill just down the street from Uncle John's. It has a small bakery and shop selling local goods along with a small selection of delicious donuts, pies, cider and fresh apples and pumpkins. Oh, and coffee. I highly recommend this one if you're looking for a quiet way to experience cider mills and a fall staple in Michigan.
Cider Mill Style
I was still in my sweaty workout gear finishing unpacking my clothes by 2 p.m. and hurried and grabbed the cute, but wrinkled oversized denim button down from a box. I'm a huge fan of a Canadian tuxedo. Something about denim just does it for me and I mixed up my usual denim uniform by trading out the leather jacket for the sweater poncho. My feet have been so cold at the house since I refuse to wear socks, and I thought it was perfect time to bust out my cozy, warm EMU booties. I meant to wear lipstick and look a little more pulled together, but then I just simply forgot and convinced my niece to snap a few photos for me.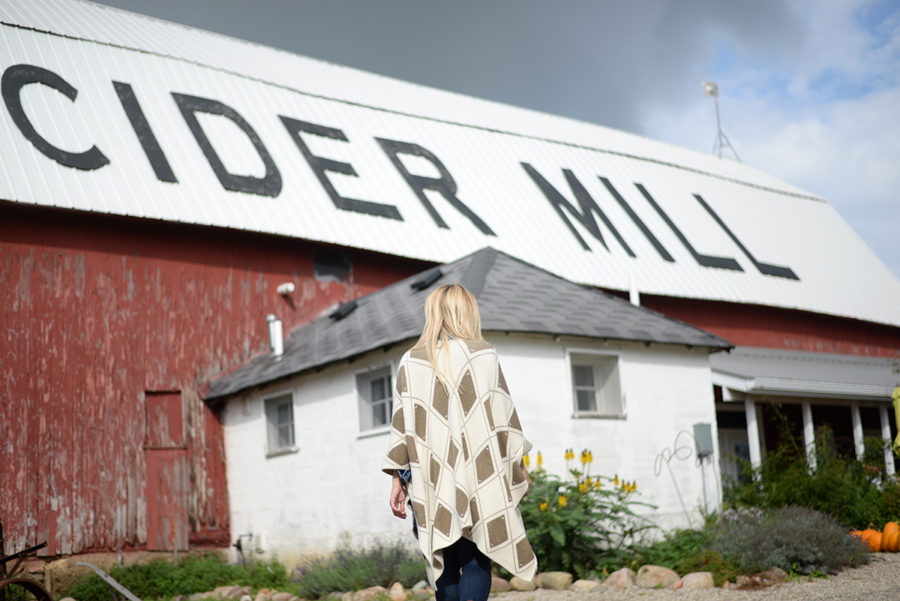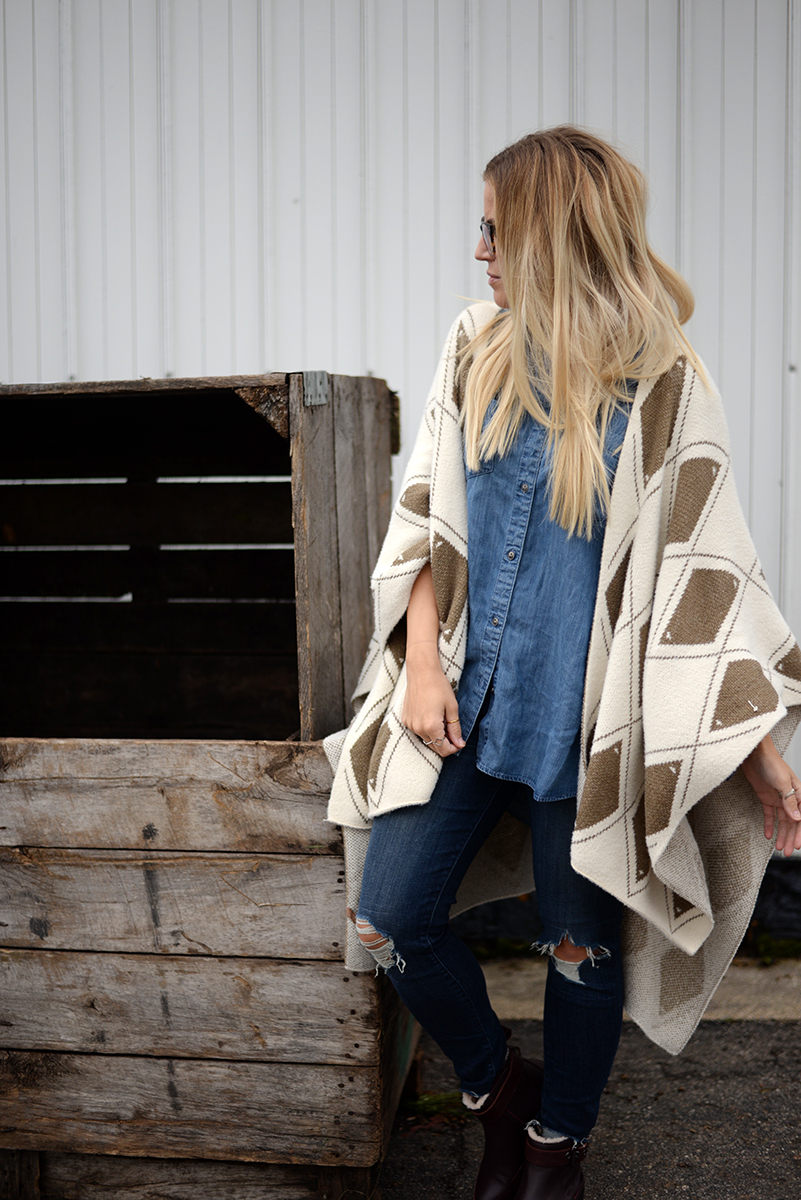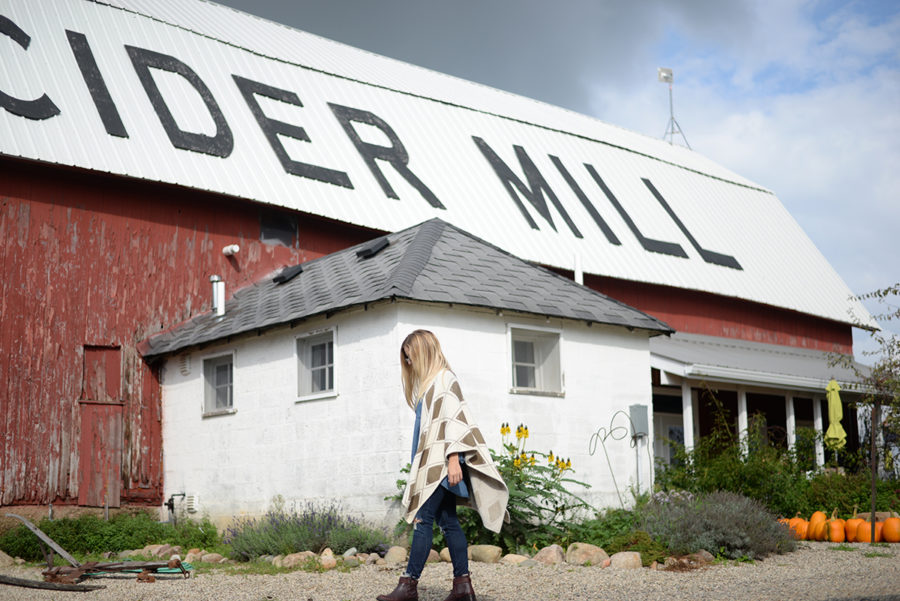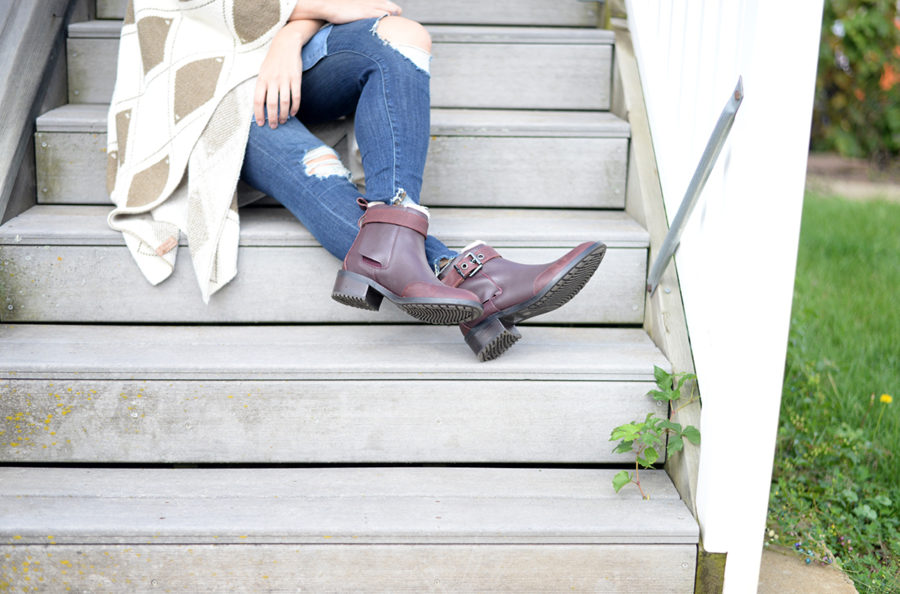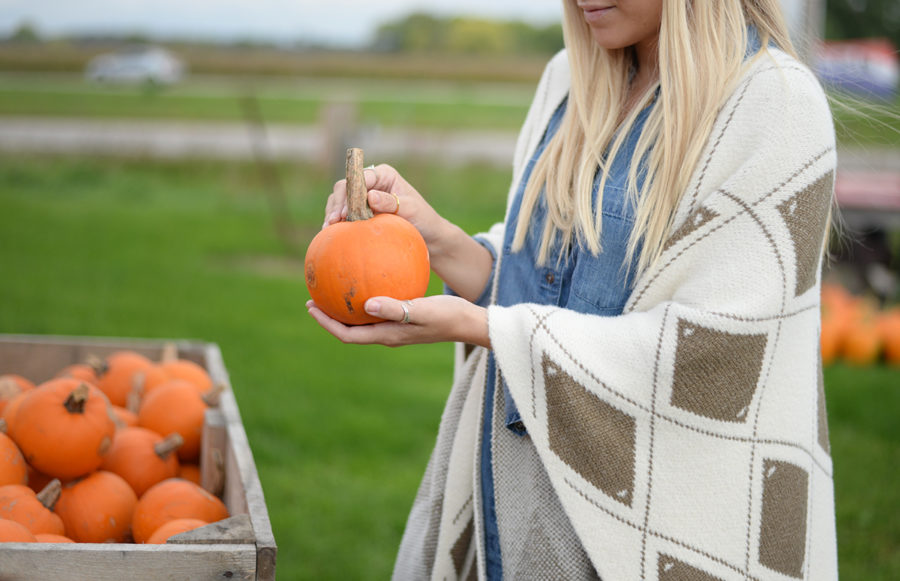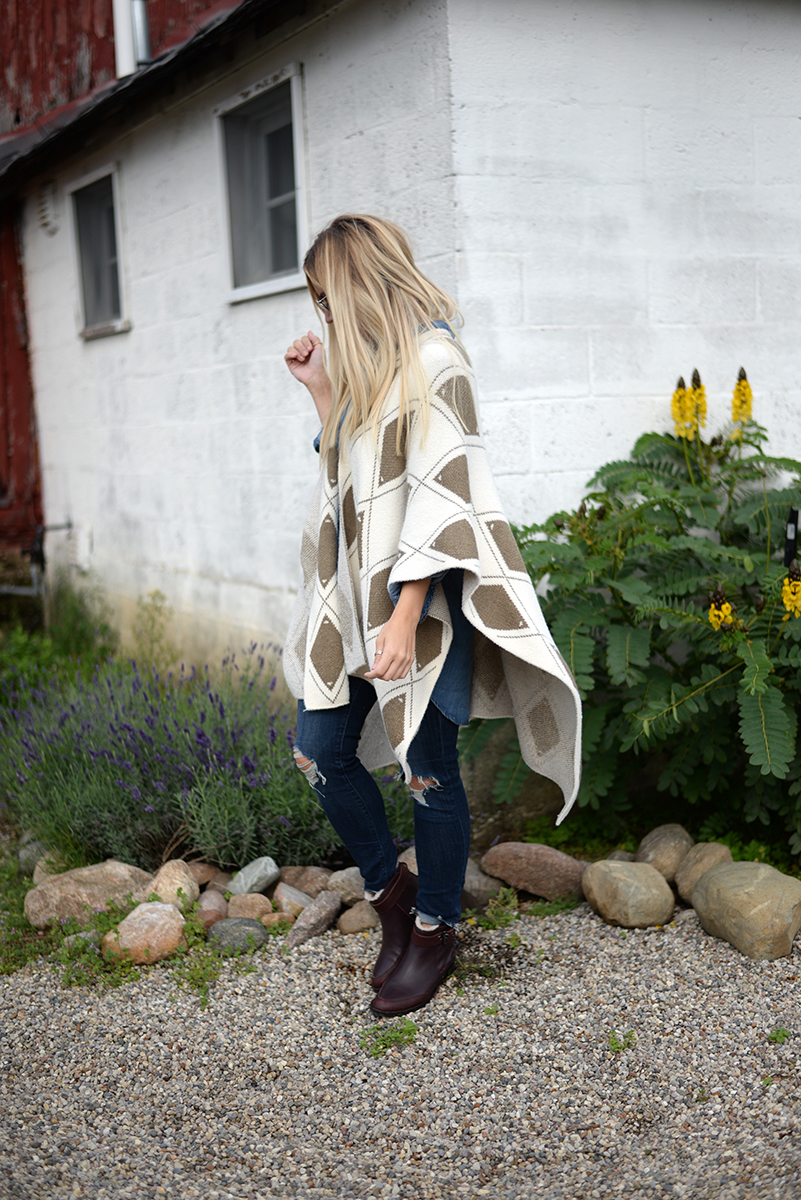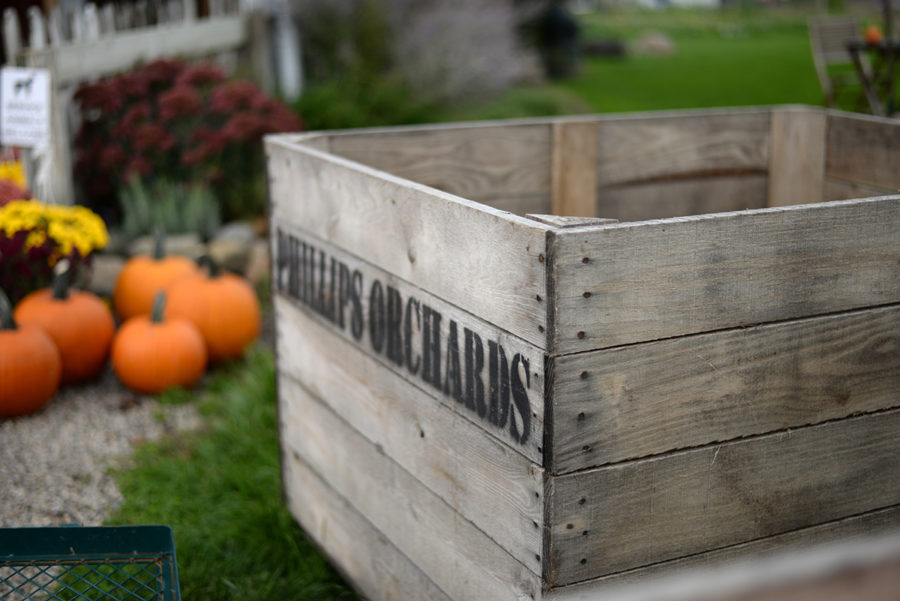 [Medlow booties c/o EMU Australia, cardigan from 4th Street Boutique, denim button down c/o Meijer, jeans by J Brand]