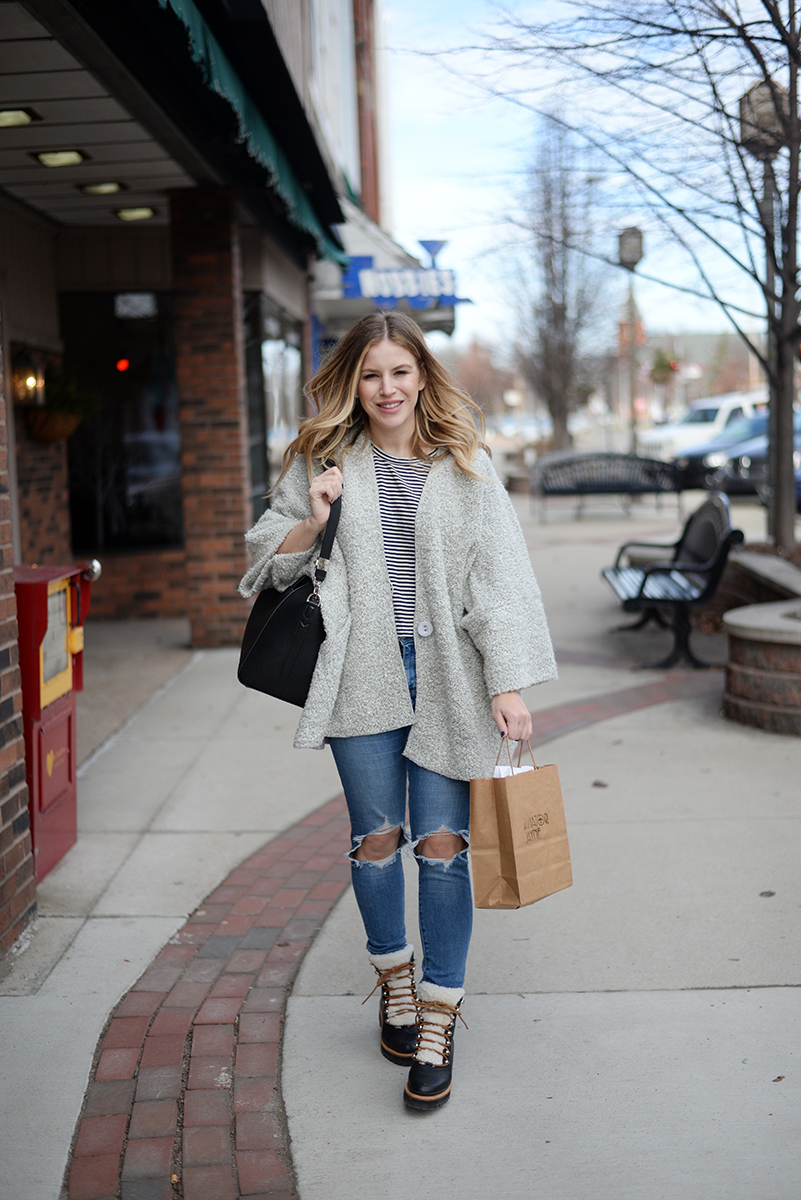 Visiting Ovid and Owosso
Whenever my mother makes her annual, sometimes biannual trip to my little part of the state, we have to hit up Tom's Western Store. I have to admit now that I have my own horse again, I enjoy it much more. I found a little massage brush and a slow feed hay bag for my girl Mocha and a pair of Ariat western boots that I snagged on sale.
Since we were so close to Owosso, I took my mom on a trip to that adorable downtown for some shopping, snacking and sipping.
My Favorite Shops
Aviator Jayne opened up last last year and this was my second time visiting and there were so many cute things! Last time, I stocked up on candles and this trip I found a new notebook and marble coasters for my bedroom. I'm tired of ruining my nightstands with cup rings. We popped into Arlington Kitchen & Home next door and I'm the proud owner of owl salt and pepper shakers. No more shaking salt slowly out of the giant Morton's salt container for me or my guests!
My Favorite Treats
Next, we indulged in some chocolates at Murtle's Handmade Chocolates. I picked out the milk chocolate caramels and milk chocolate peanut butter balls while my mom selected the dark chocolate salted caramels. Lastly, we headed to Foster Coffee for iced tea. They're known for some great coffee (and the friendliest and best baristas), but lately, I  just want their iced teas. They are THAT good. I got the vanilla bean tea and drank it all, which if you know me isn't typical.
There are so many places to shop and eat in Owosso, but we only spent a couple hours in town, and these are generally the spots I like to visit. I also love Lula's Louisiana Cookhouse for lunch or dinner!