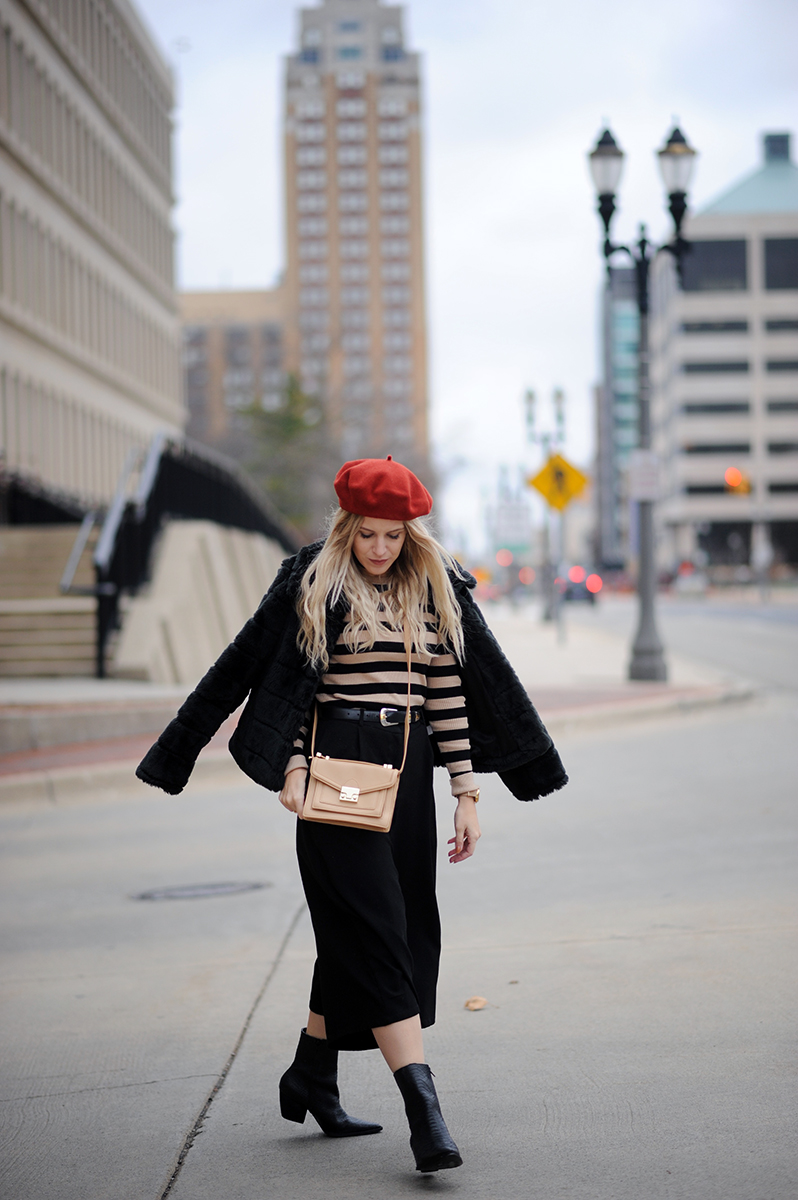 Styling Winter Looks
As much as I hate to admit it, winter styling is my favorite. My closet is filled with boots, jackets, coats and hats to prove it, much to my chagrin. I styled this cropped sweater with these high waist culottes and added calf boots and a faux fur jacket to winterize it. And topped it off with a red beret for good measure. For the majority of Michigan winters, I focus on styling outwear–the perfect hat and coat combo will always make you look polished even when you're out trudging in snow.
Work Wear
I styled this look for work last week and wore the beret for the first half of the day before my forehead began to itch. Damn wool. I had a mark on my forehead for the rest of the day too, but it was worth looking Parisian chic for my morning meetings.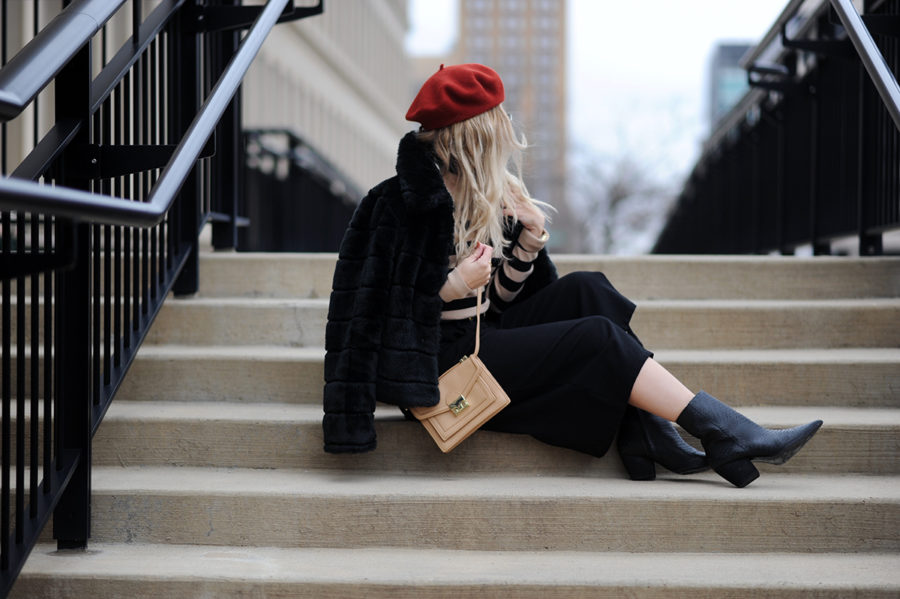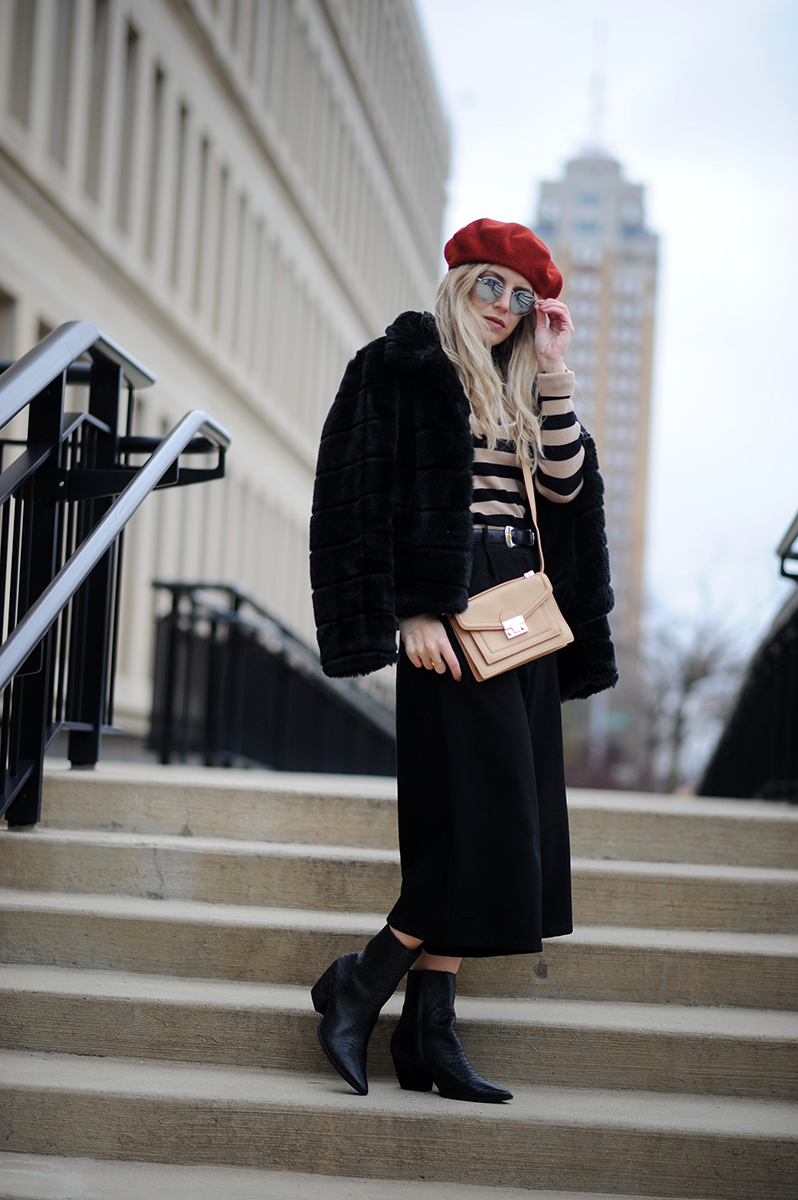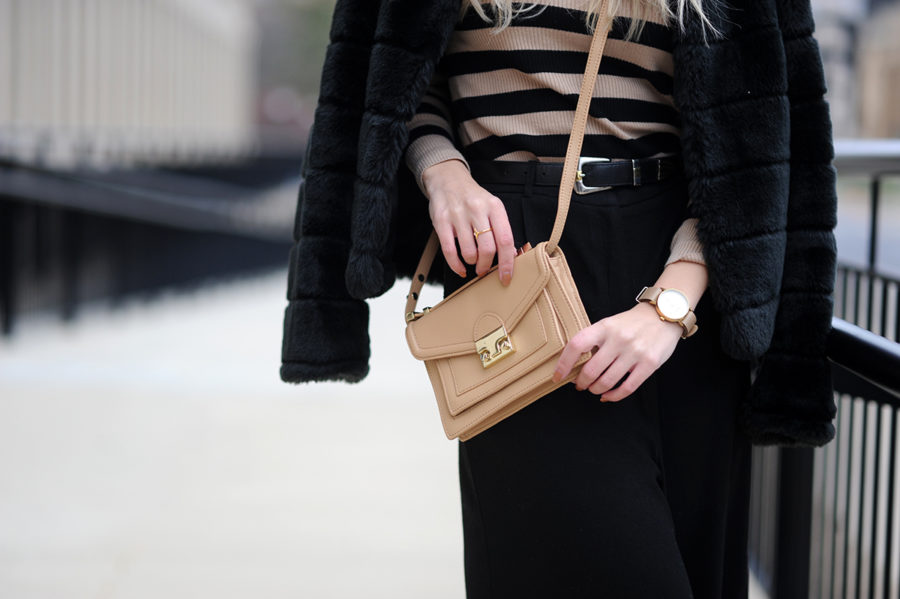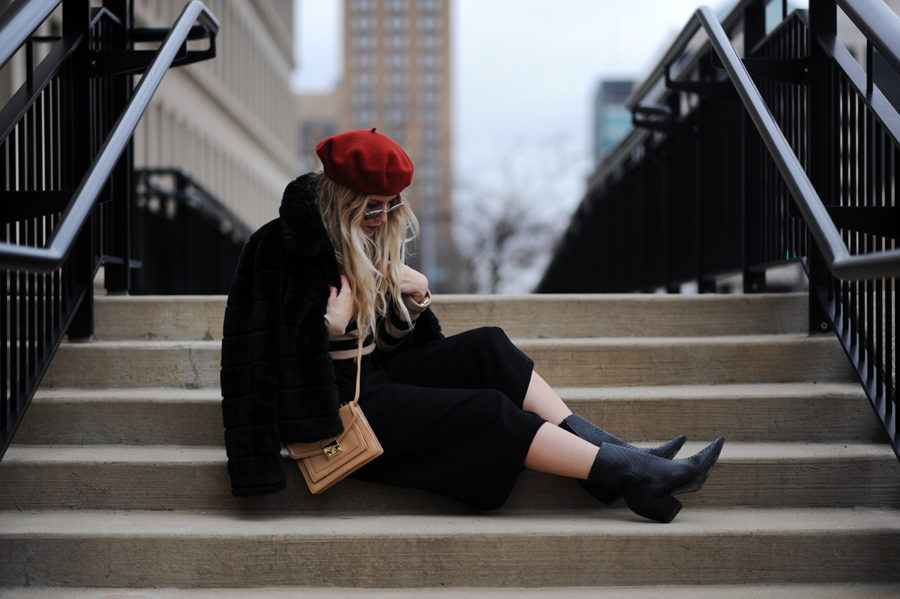 [pants c/o Lulus (2014), calf boots by Matisse, vintage beret from Retail Therapy, bag by Loeffler Randall, faux fur jacket from JCPenney, sweater from Forever 21, watch c/o Timex, rings by Katie Dean Jewelry]