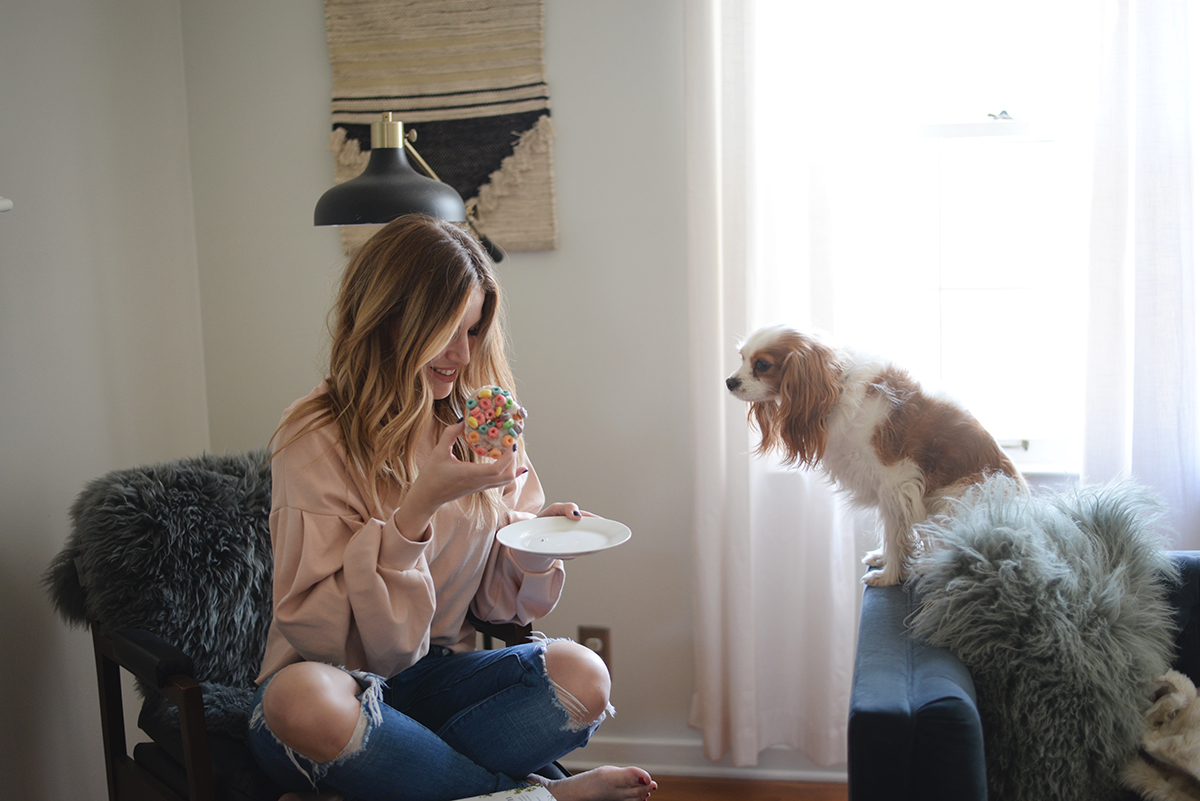 I had a conversation with my mom a couple weeks ago talking about what our perfect day looks like. Before she told me what she likes to do, she told me she absolutely hates visiting downtown areas and shopping local clothing boutiques, which made me laugh because that's exactly what I love to do.
And if I'm not planning a low key brunch and local shopping day, I prefer to spend time at home alone with a good book, magazines and a solid donut. I've been making more time for this on the weekends since the work week has been stressful this time of the year and the weather persuades me to stay indoors.
Why I love Reading
When I was young, I had severe social anxiety issues. I didn't have many friends, but I had all kinds of books that took me away from reality and I could dream a little and get lost in books. After school and on weekends, I would pack a little snack and take my childhood pup Tasha on a picnic where I would read out loud to her. Whenever my family went camping, my cousins and siblings could run off and easily make friends while I stayed behind in a tent with a fear street book. Basically, I spent my childhood behind books, avoiding as much social interaction as I could.
Even though I'm slightly less awkward as an adult, I still prefer to keep to myself after a day at work or during weekends. The best thing for me sometimes is just shut out the world and nestle into a good book in bed by 6 p.m.
A few of my favorite books include Me Talk Pretty One Day (and anything else by David Sedaris), Quiet: The Power of Introverts in a World that Can't Stop Talking by Susan Cain, The Perks of Being a Wallflower, The Catcher in the Rye, The Glass Castle and The Color of Water.