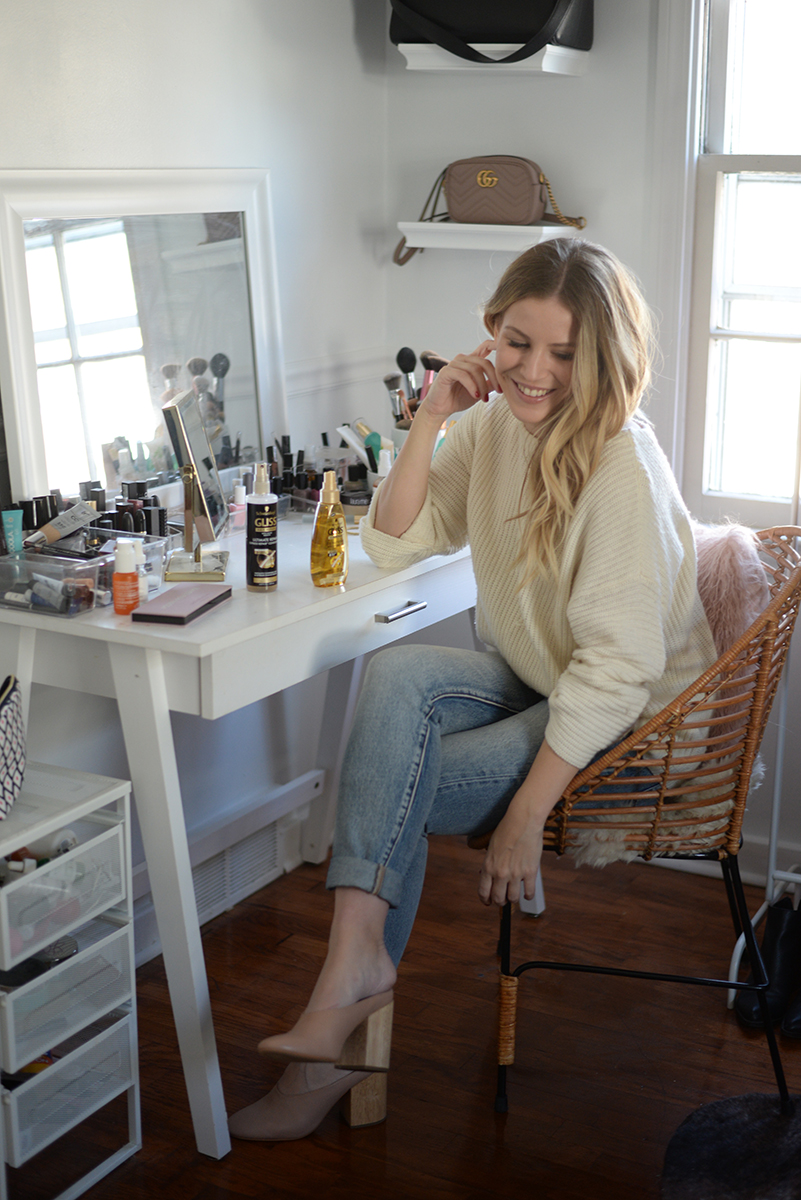 To eliminate frizz and help manage my hair, I started incorporating hair straightening treatments into my hair care routine. Ever since I started the keratin treatments, I look for products with keratin to help extend the treatment and act as a buffer between appointments. My coarse hair can look a little lackluster, especially during the dry, winter months.
Gliss by Schwarzkopf
Between the bleach and blowouts, my hair needs more protein and moisture. When I shop for hair products, I'm specifically looking for ones that say it contains the protein keratin. If you're not sure what keratin is, it is a naturally occurring protein that make up hair and skin. Using products with keratin help restore strength and elasticity, making it healthier.
That's why I love the Gliss Oil Nutritive Benefits products by Schwarzkopf. The product contains keratin that helps extend the life of my Brazilian Blowouts and helps repair the damage to my hair. For me, this makes such a difference in making my hair more manageable and shiny. The shampoo actually lathers in my hair and feels so soft after just the shampoo, which is hard with my hair and with the keratin treatment. It usually feels like wet straw after I use my other shampoos at home. I also use and love the Ultimate Repair spray conditioner, which contains liquid keratin. This made such a difference in reducing frizz.
Tips to Care for Chemically Altered Hair
Choose the right shampoo and conditioner. Take into consideration your hair type and amount of damage. My hair can handle a heavier product without it weighing down my hair, but I'm looking for keratin and other healthy oils to repair my hair and help extend the life of a keratin treatment. If you have thick, dry and damaged hair like me, this product is perfect.
Serums do magic. I love adding an oil or serum to my hair to help hydrate the dry ends and manage the frizz. I add this in my first step out of the shower with wet hair, followed by a light weight gel. I find that many products, drugstore or prestige lines can work well and I like the spray product from the Gliss Oil Nutritive Benefits line. I personally don't prefer a spray, and so I'll unscrew the nozzle and pour a little in my ends to smooth. If I'm feeling particularly dry and fuzzy, I spray some all over too. I'm at that point where I need more of this product to calm the frizz before my next keratin treatment. It's also super lightweight and doesn't weigh my hair down.
Eat well. A balanced diet makes for a healthy body, mind AND hair! Consume enough protein every day. I love eating meat, eggs and cheese to ensure I'm getting enough protein and even protein shakes occasionally.
Give your time off from heat tools. Armed with a good keratin treatment and products, it's easy to let your hair air dry and it will look fabulous—plus a more natural hair style is in, so take advantage of it! Step away from the blowdryer, curling or flat iron and let it be!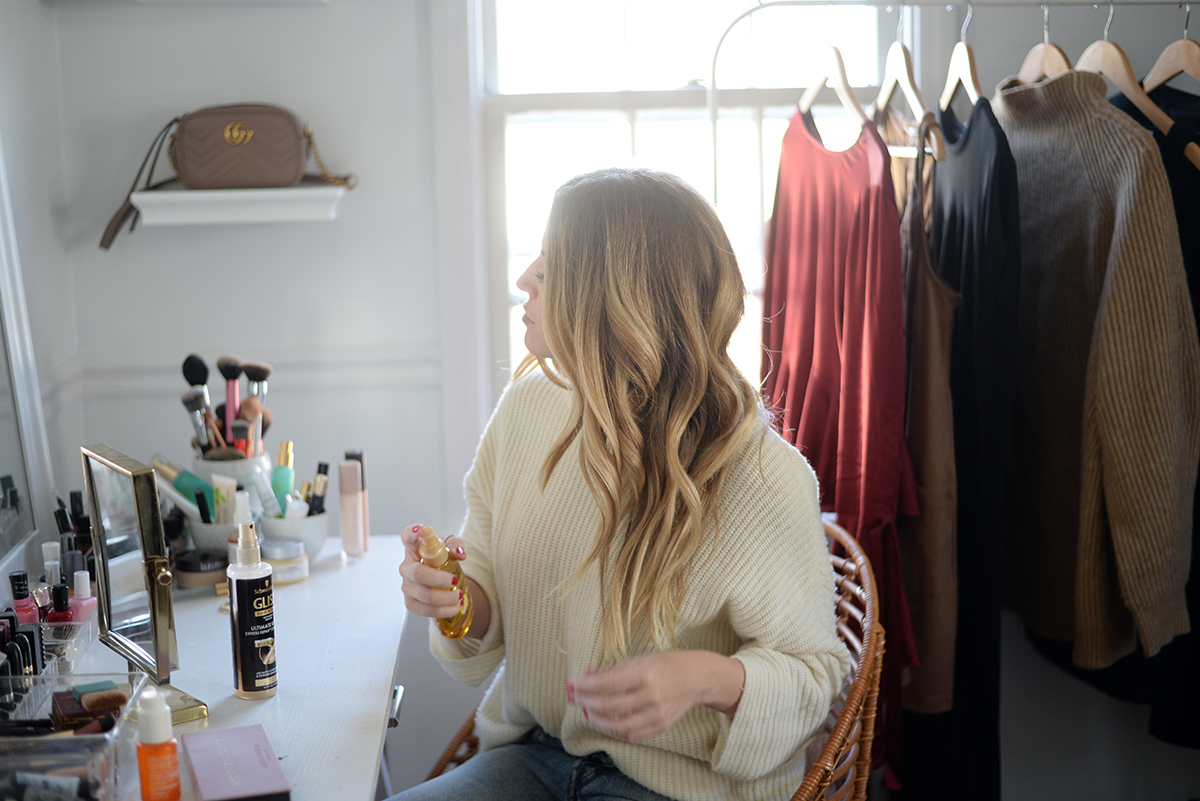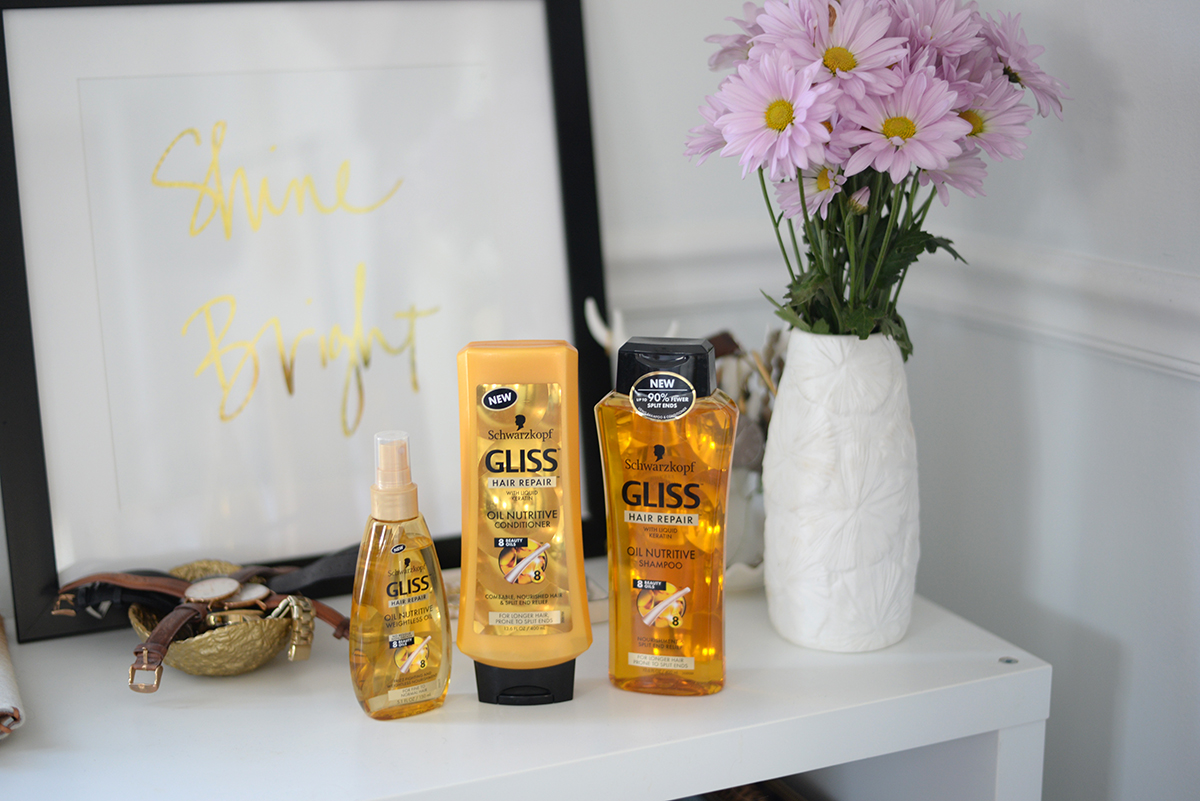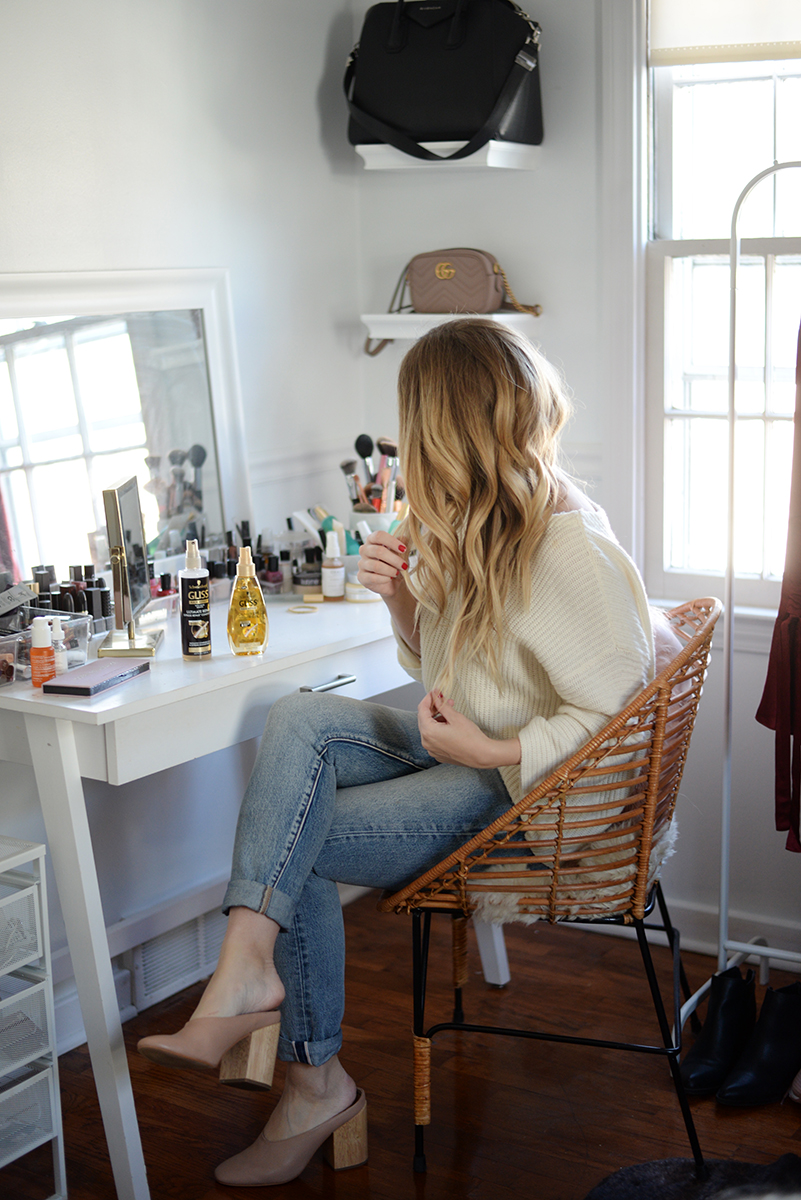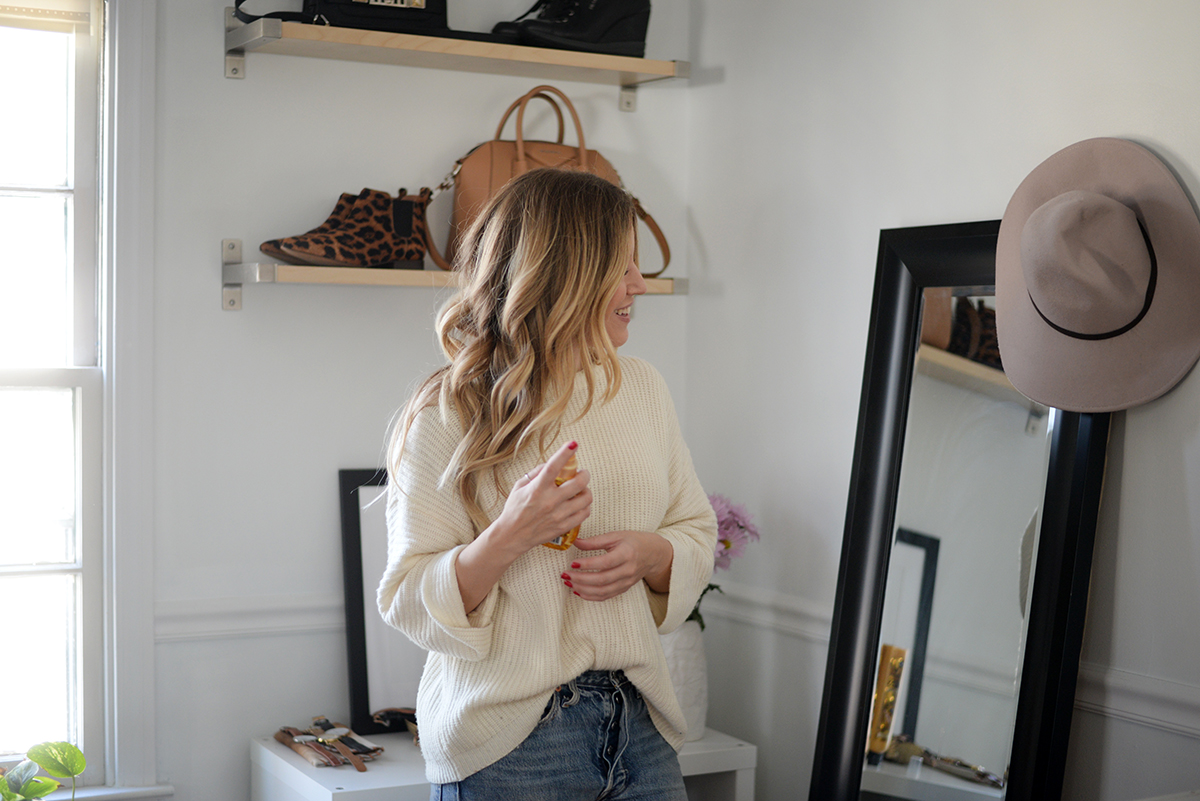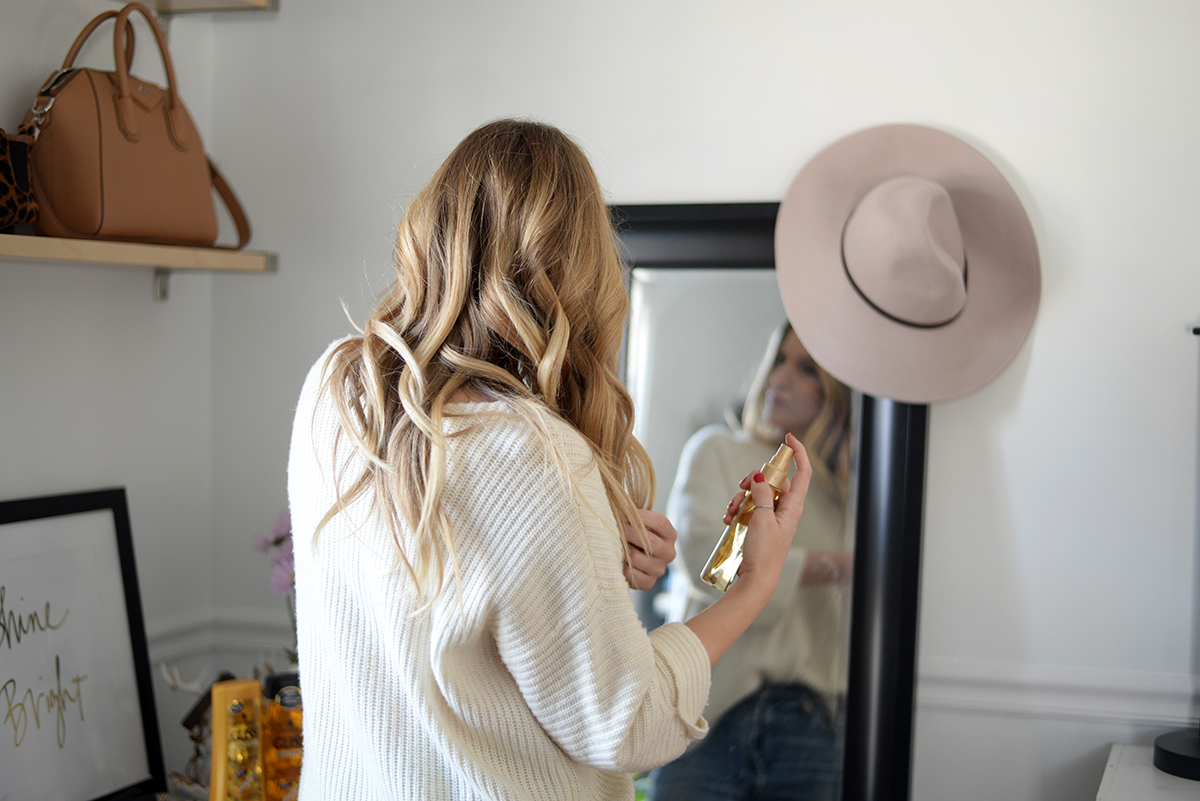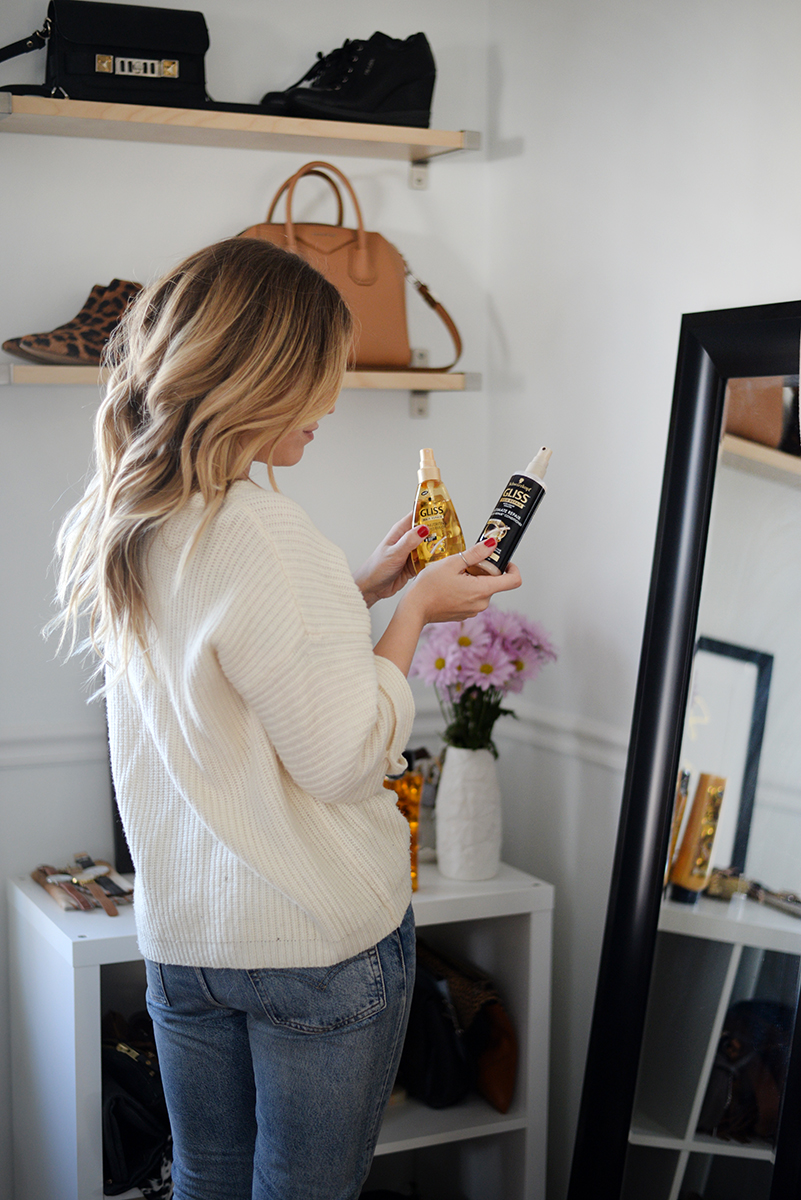 Photography by Emily Mata
This post is sponsored by Gliss by Swarzkopf!