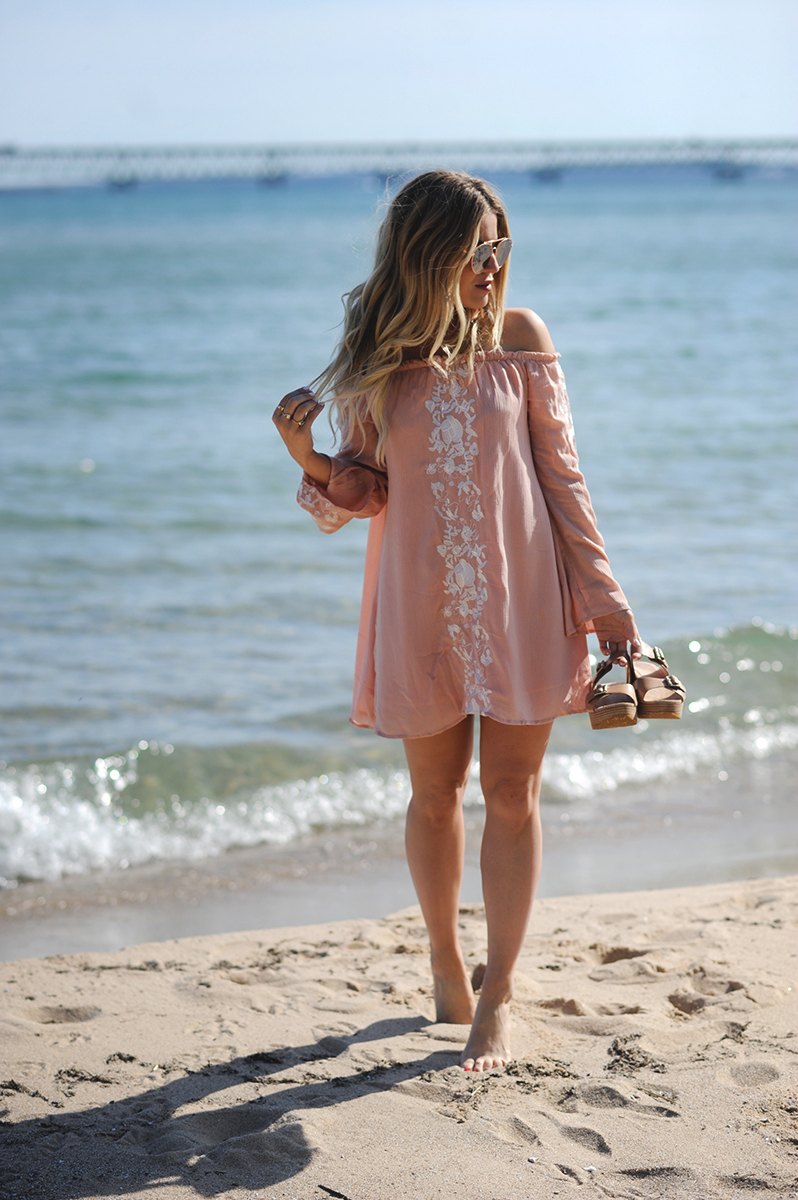 On the Road
I've spent the better part of two weeks in Northern Michigan, the longest stretch of time I've had to experience this part of the state. Last week was spent on Mackinac Island for a work trip followed by a weekend at Cole's family's lake house in Mackinaw City. It's easy to get overwhelmed with all the restaurants and shops, so here's a few of my favorites in Mackinac and Mackinaw to help guide your next trip up north:
Mackinac Island Favorites
Mary's Bistro & Draught House. 
I first visited this establishment for a reception and loved the back patio facing the water. And so I returned the following day for a solo lunch watching the ferry boats come and go. Great little spot for a big salad and soaking up the sun on a quieter patio.
JoAnn's Fudge. My coworker told me her favorite fudge shop was JoAnn's and after testing them all (yes, I went into all of them and ate the giant samples provided), I agreed and also loved the chocolate peanut butter fudge.
Ryba's Fudge Shop. This one is my other coworker's favorite and although the fudge wasn't my favorite, the english toffee was delicious. She bought some and left it in our hotel room and while she was having a good drunk time out and about, so I ate her toffee back at the hotel. And then bought my own before leaving the island.
Biking Around the City. Two days in a row, I rented a bike for $9 and cruised around the island. Takes around an hour and it's a great way to experience the other side of the island like Arch Rock.
The Grand Hotel. I didn't spend much time here, but it was delightfully beautiful and tacky all at the same time. I love the architecture and the front porch views were spectacular. I could sit out there all day. The interior is bright and colorful with bold contrasts, much like a Tory Burch shop. I usually hate color, but I love just how bold it all was, especially the main dining room.
Mackinaw City Favorites
Mackinaw City is more my pace. It's a little rough around the edges, just like me and I don't have the claustrophobic feel I got on the island after 24 hours.
Mackinaw Bakery's donuts are near the top of the "best Michigan donut" ranking I've personally created. I sample the glazed and unglazed apple cider donuts and plain glazed yeast donut. This is the one place I urge any visitor to check out for breakfast. The decor is Northern Michigan Grandma's Country Kitchen and I love it in all its outdated decor glory.
BC Pizza is a northern Michigan chain, but it doesn't stop me from ranking this establishment as my favorite place to overeat–the pizza is so damn good. The breadsticks are the shit too.
Marshall's Fudge is the preferred fudge shop of Cole's family and I have to agree, it's delicious. I showed some restraint and didn't purchase candy this time, but I've tried everything from milk chocolate sea salt caramels to peppermint patties on an earlier trip and..two thumbs up.
Mickey's Ice Cream might look a little dicey, appearing like it's connected to a liquor store when you approach it, but it's Cole's family favorite and I see why. The locals don't seem to flock there–they're grabbing Kilwins within the downtown core, leaving us with the large serving sizes Mickey's known for.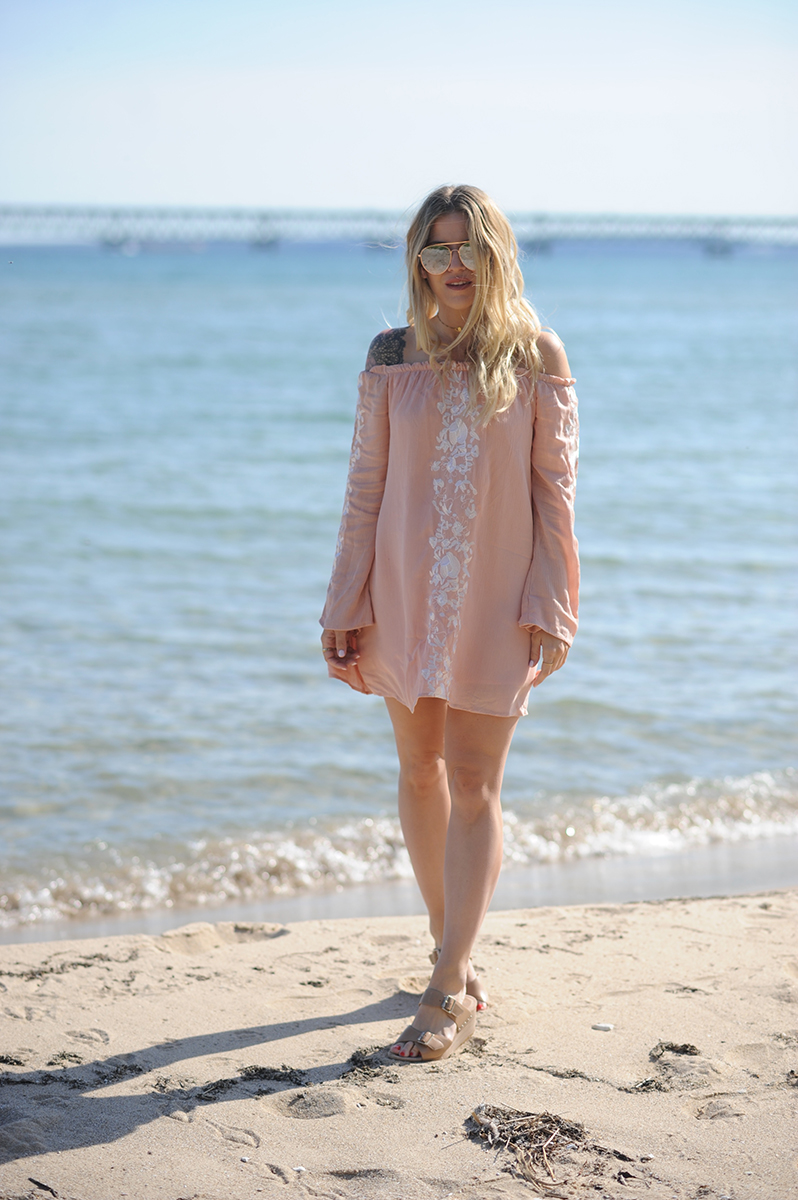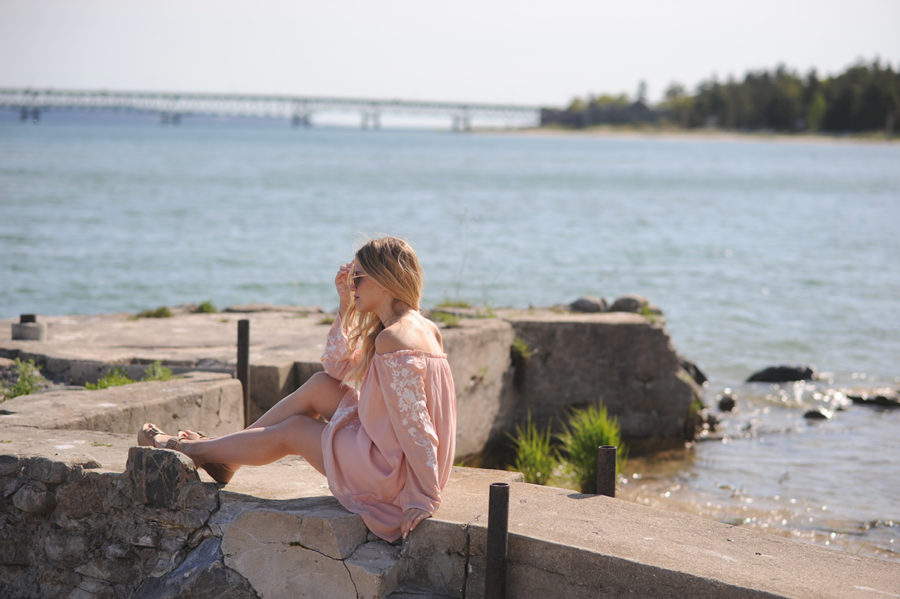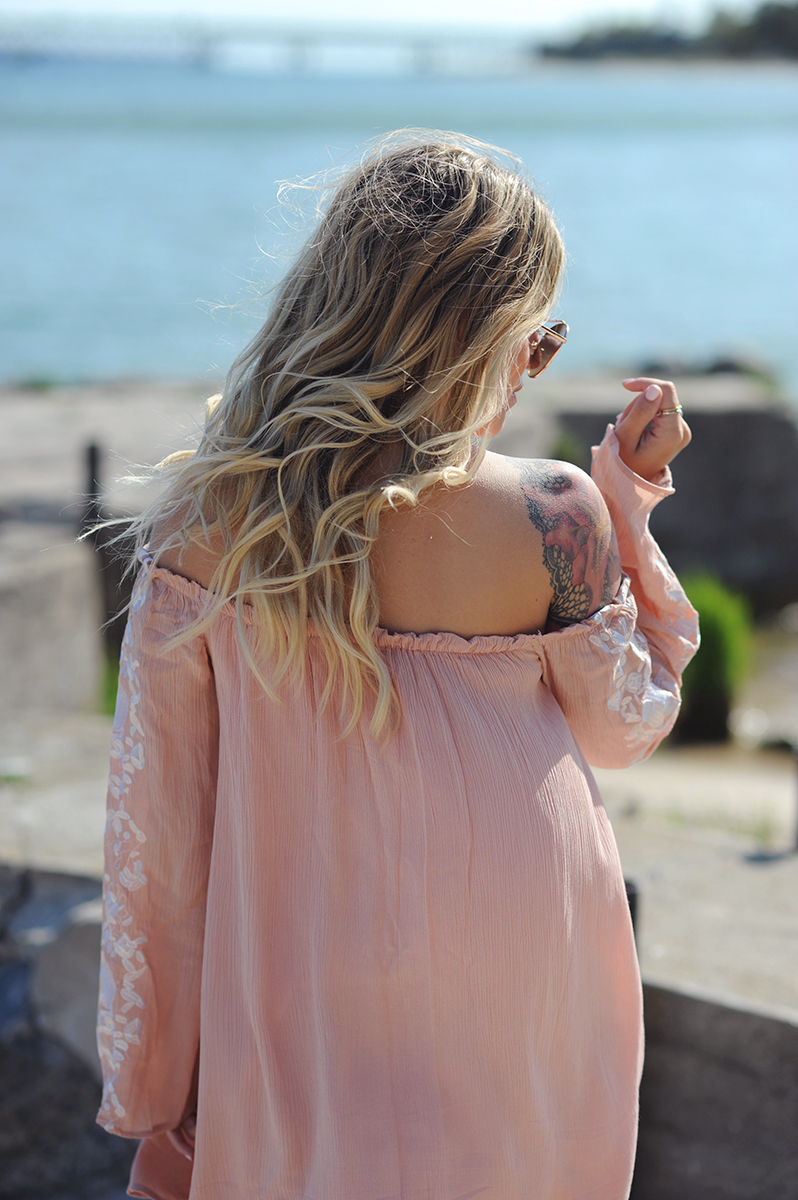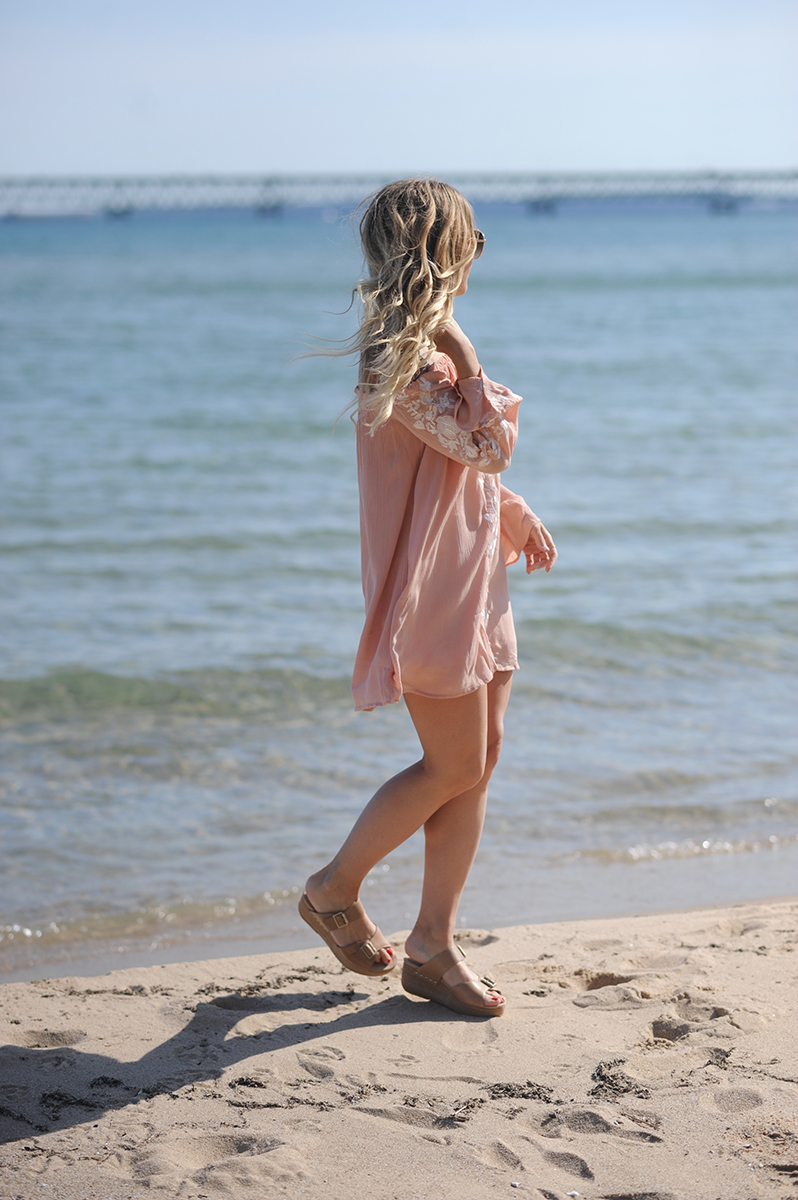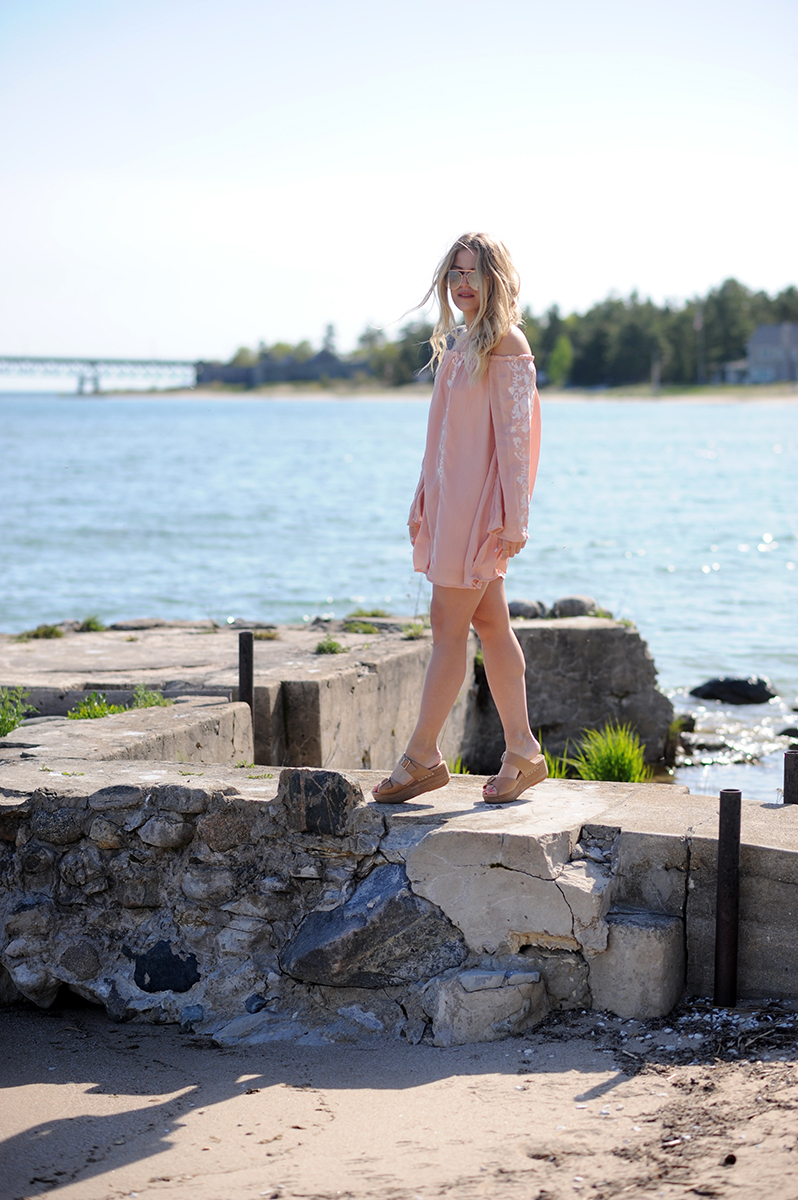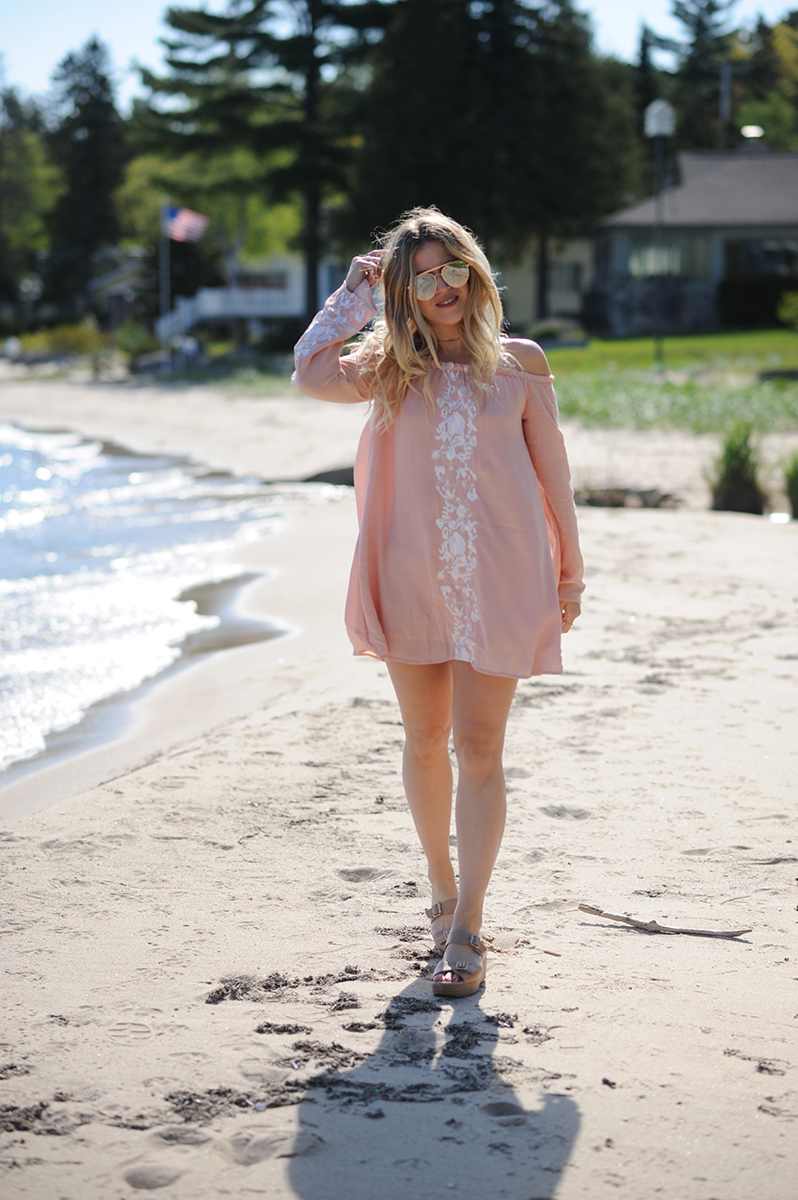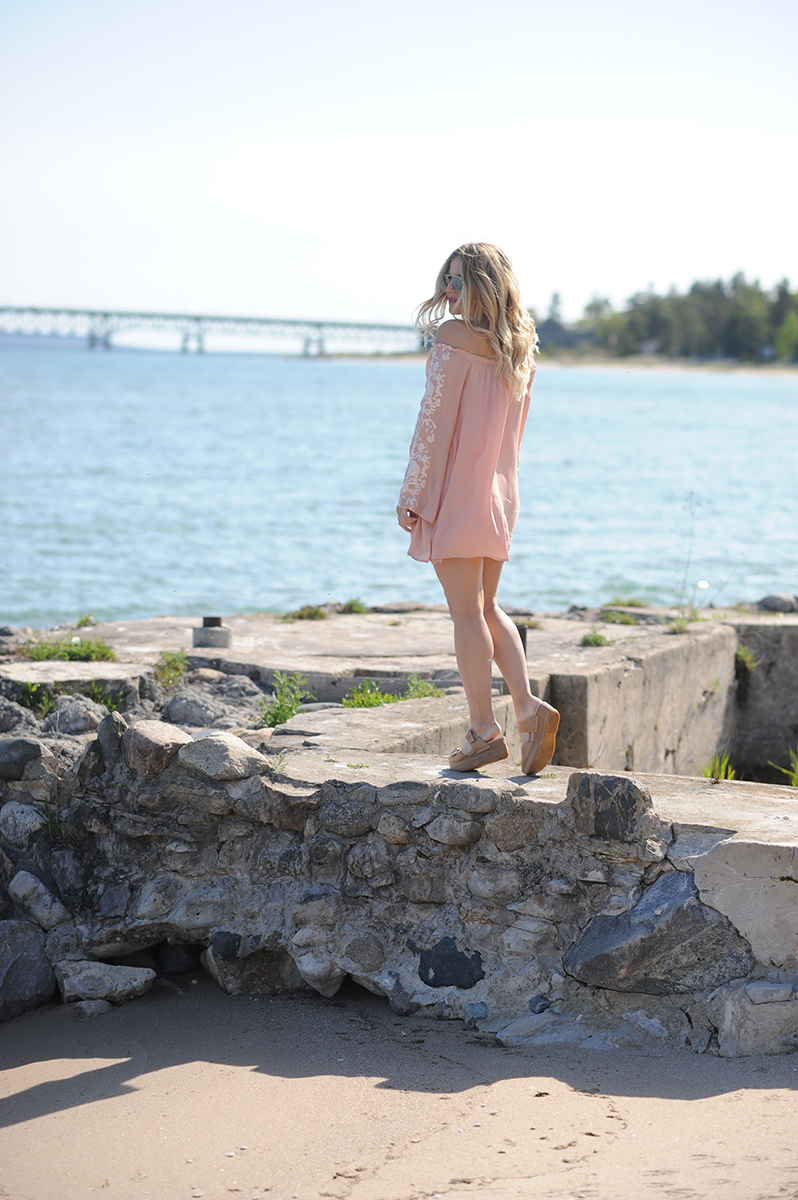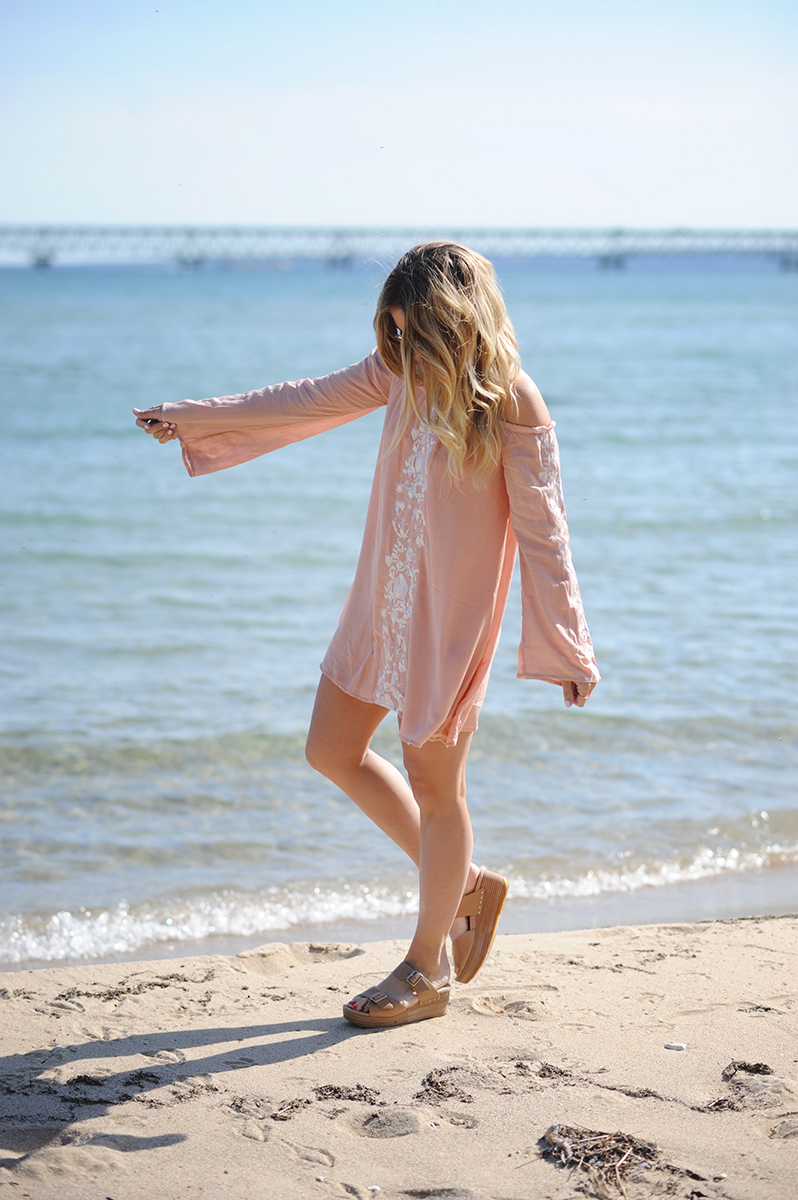 [
Boho Babe Embroidery shift dress
c/o
Tobi
, sandals c/o
Dansko
, jewelry by
Katie Dean Jewelry
, Quay sunglasses from
Retail Therapy
]