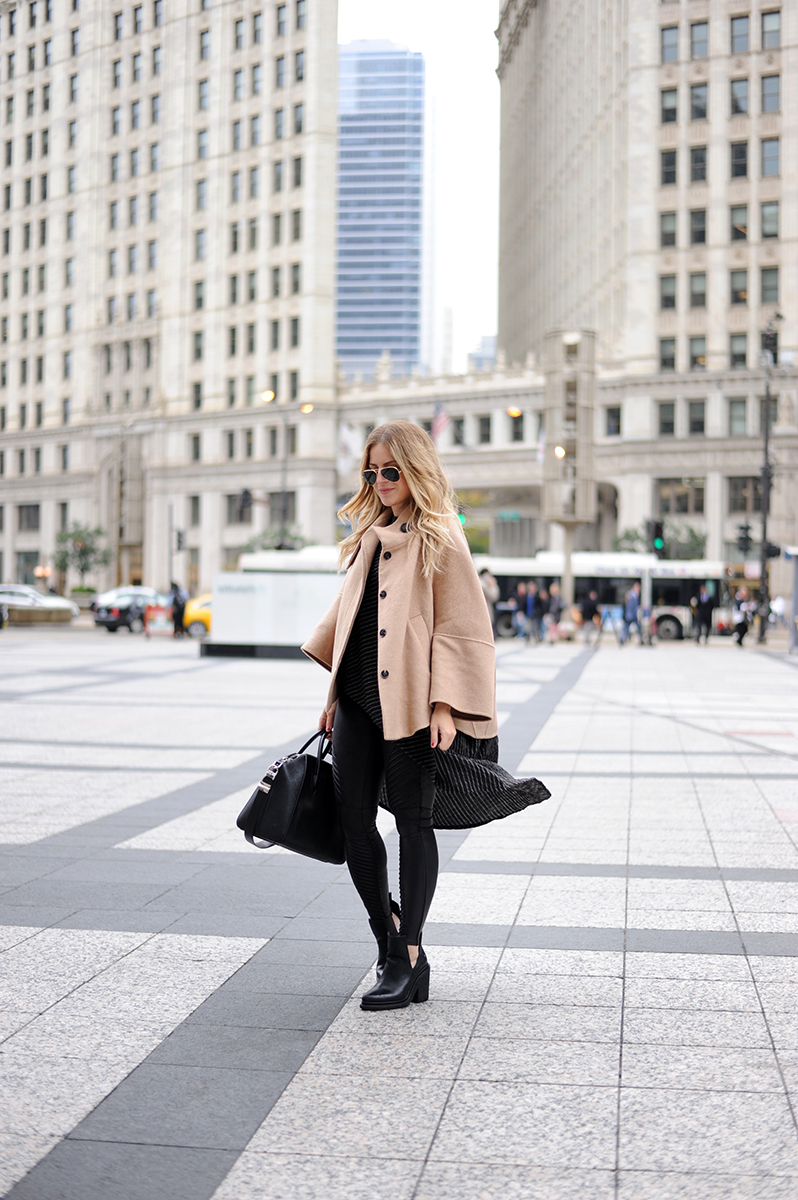 A Curmudgeon in the City
I used to be ashamed to hate big cities, like I was some defect Millennial who didn't thrive in the chaos. The crowds, the confusion, the commotion..the city life overstimulates me. But now, I will shout it from the rooftops: I don't like you, Chicago!
Part of my issues are my own fuck ups that made surviving Chicago impossible. The mistakes include, but are not limited to: Not paying bills, hating my jobs and other stupid mistakes that led me to decimating my credit and not feeling valued professionally. Every time I sit in backed up traffic on the highway cursing the city, I'm reminded of how it chewed me up and spit me out, and still does!
Getting Outside My Comfort Zone
I force myself to return because my friends reside here and occasionally, I find valuable conferences and workshops to force myself to attend. And this trip I was able to do some professional development AND visit friends. To make the most of the trip, I decided that I was indeed going to make time to see more people and enjoy what the city has to offer: Good food.
On the first night, Merl and I ventured out of her neighborhood for dinner at La Josie in the West Loop. The place was entirely too cool for me like every restaurant on Randolph, but it felt nice to be social, sip on wine and over-indulge on cheese. And the next day during the lunch hour of the conference, my dear sweet Hannah met up with me and we ate pizza and pasta at Eataly and of course, scarfed down donuts at Stan's.
I also made time to visit Merl's shop the SHUDIO now that she's had the new location up and running for a few weeks! I almost thought about driving through my old neighborhood in the West Loop, but that seemed like just a bit too much. Perhaps next time.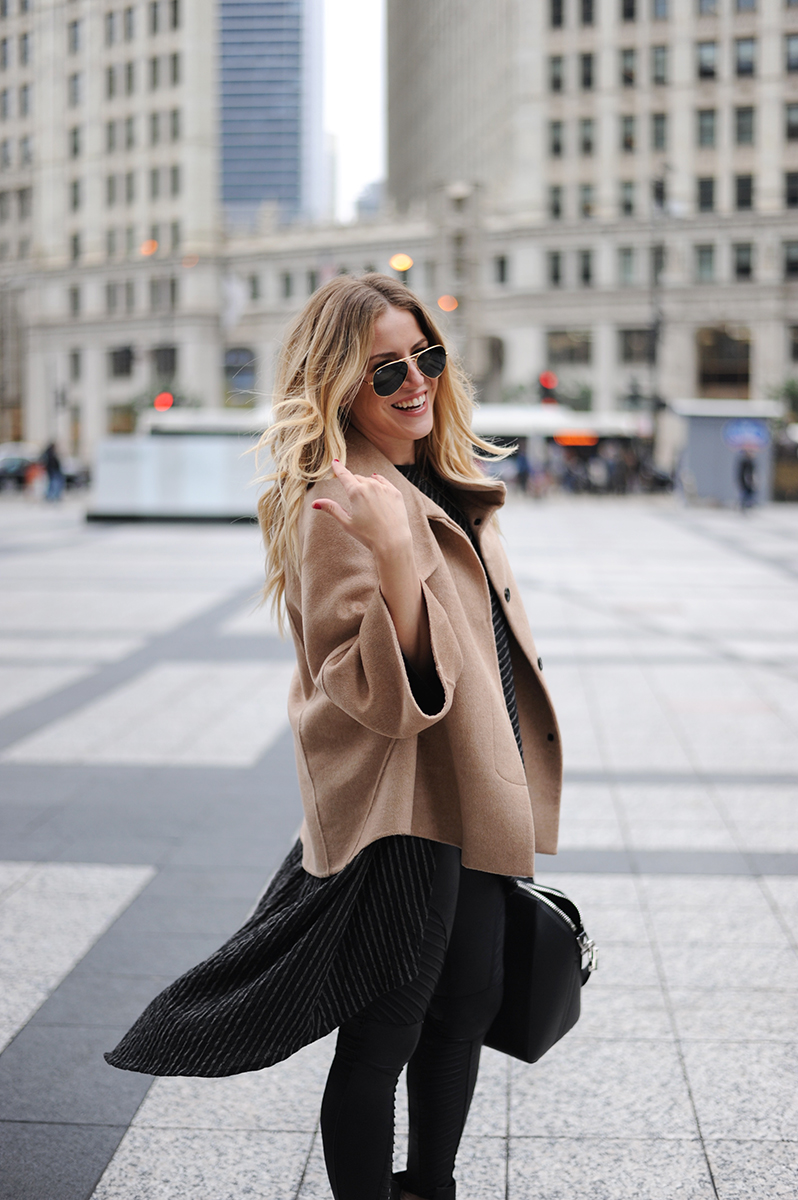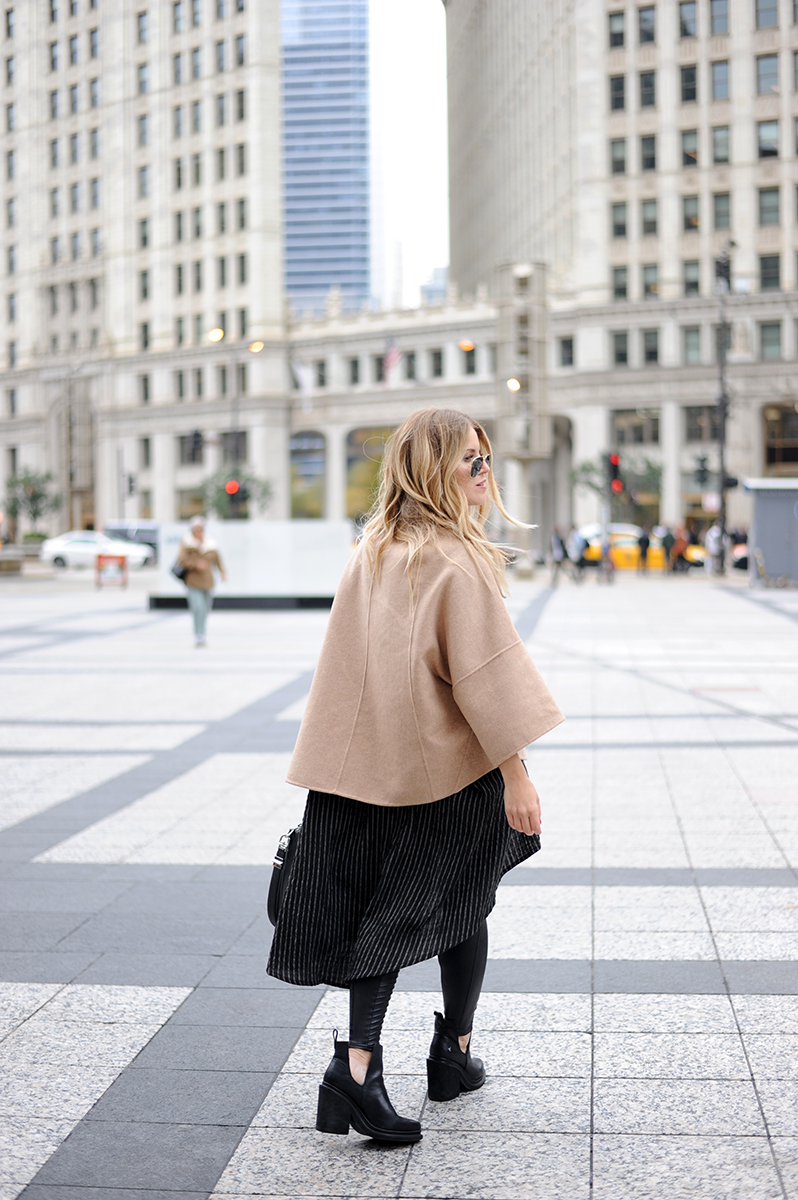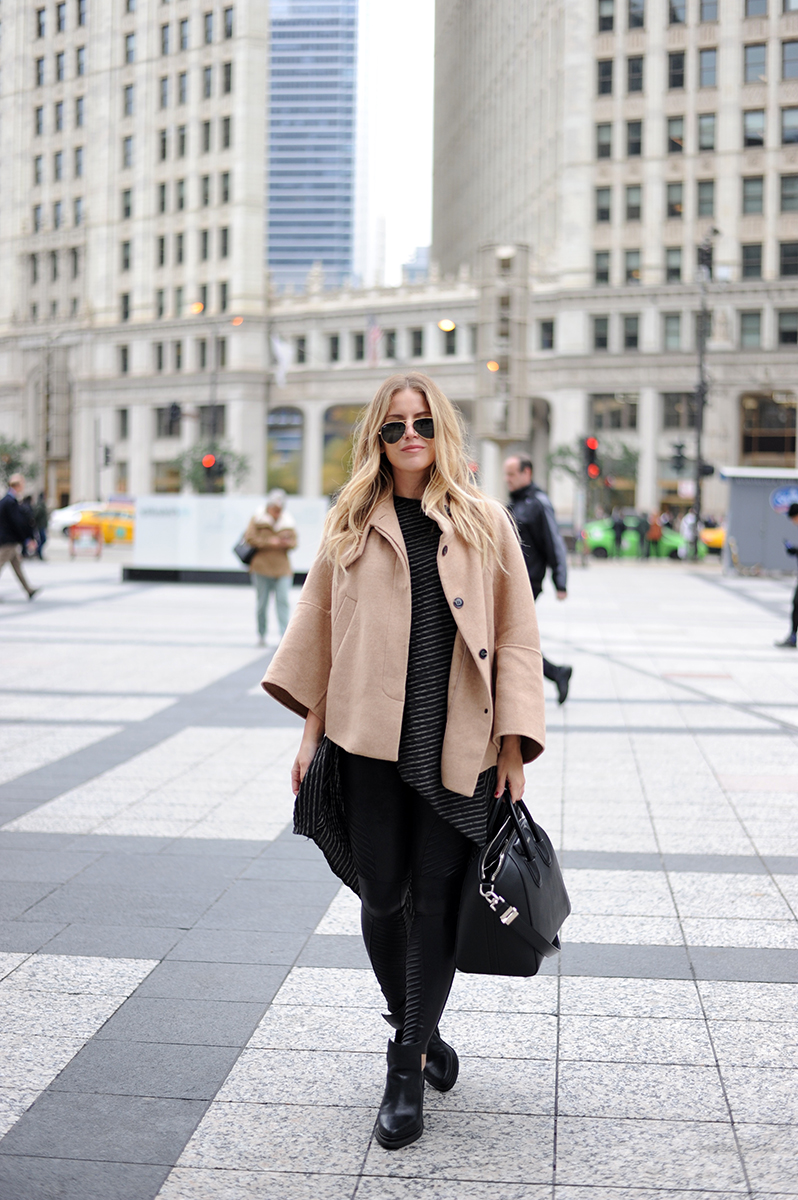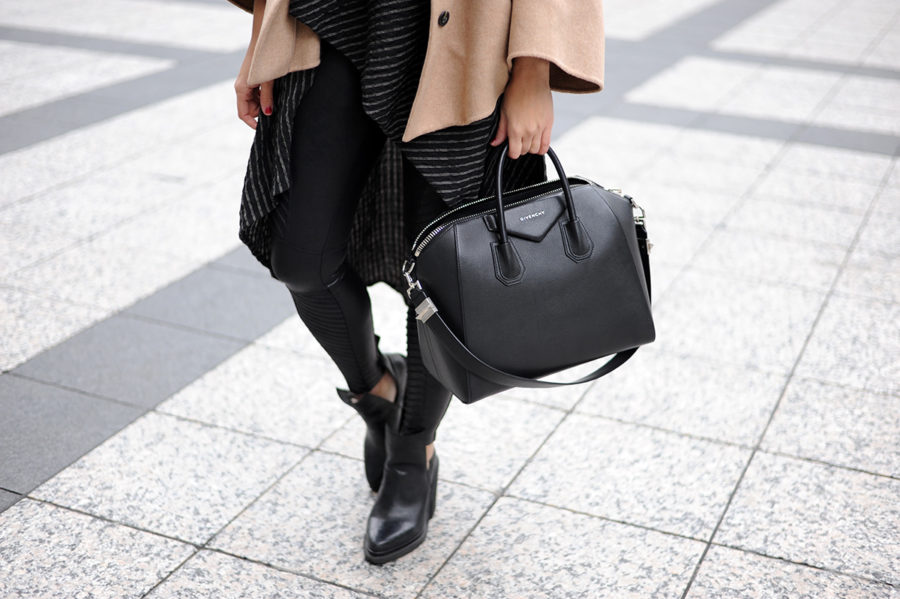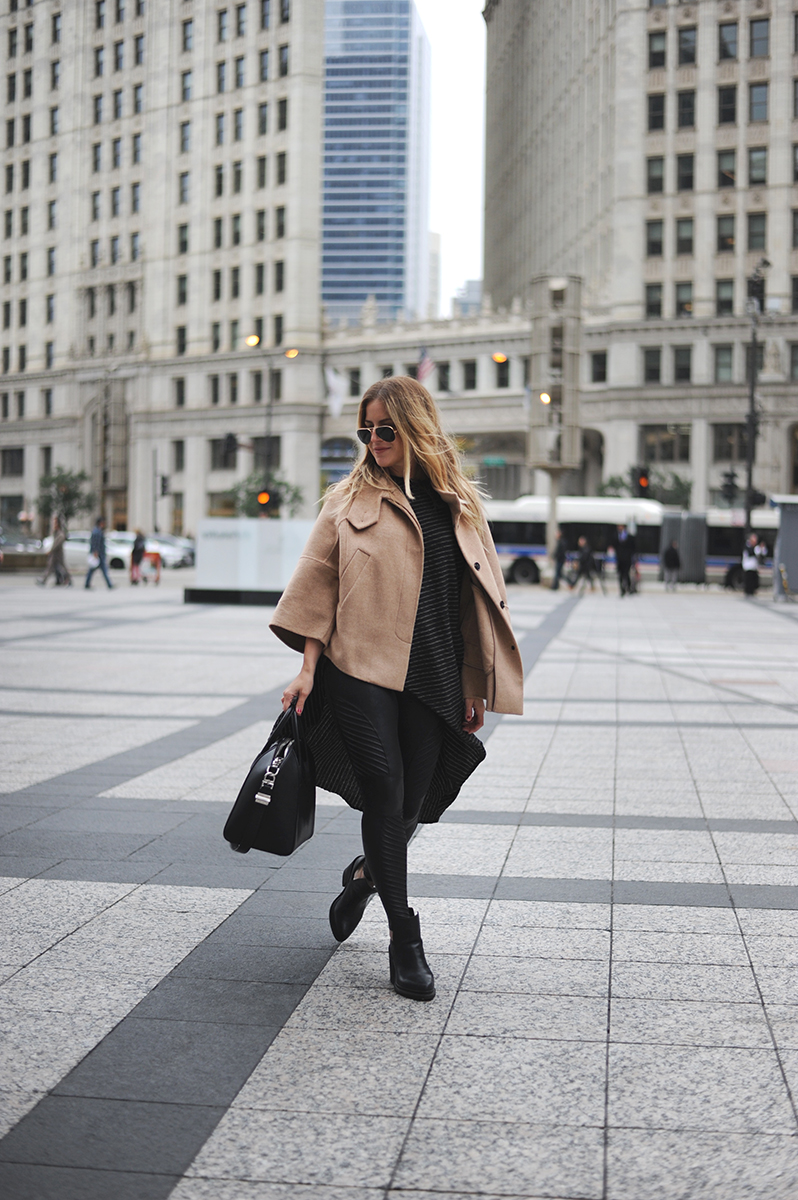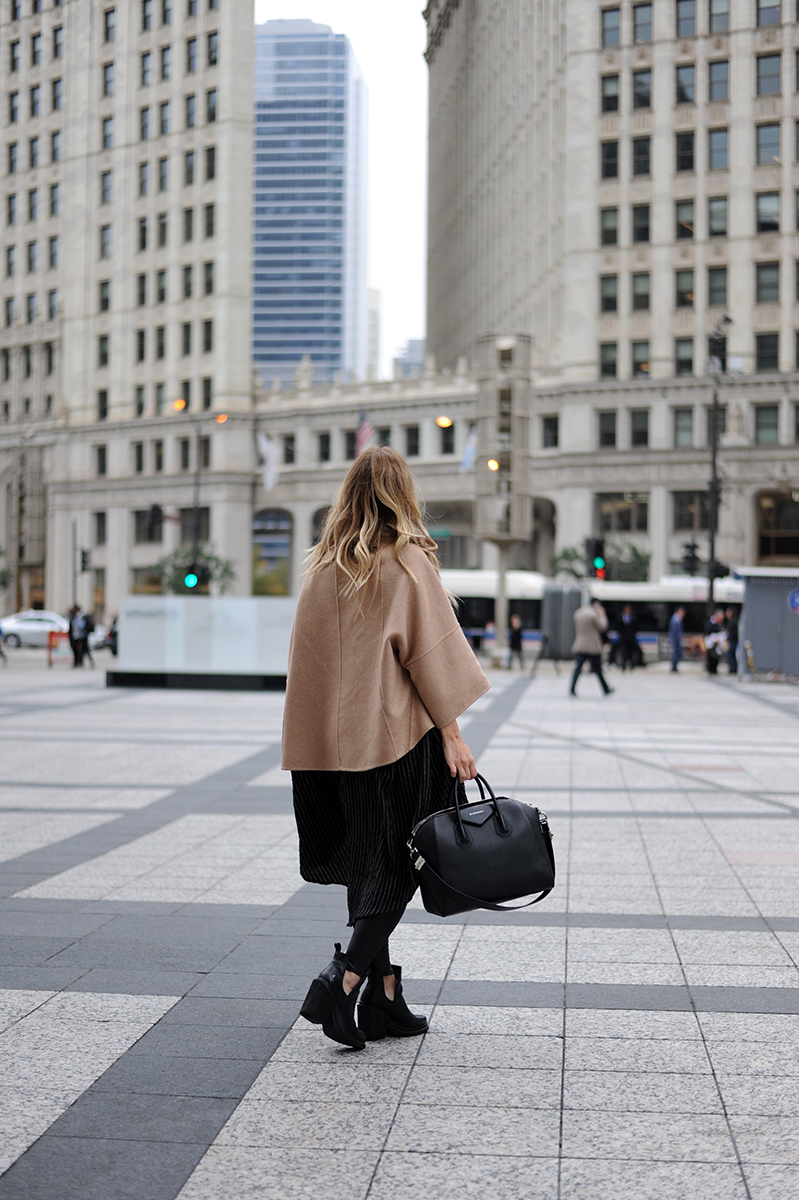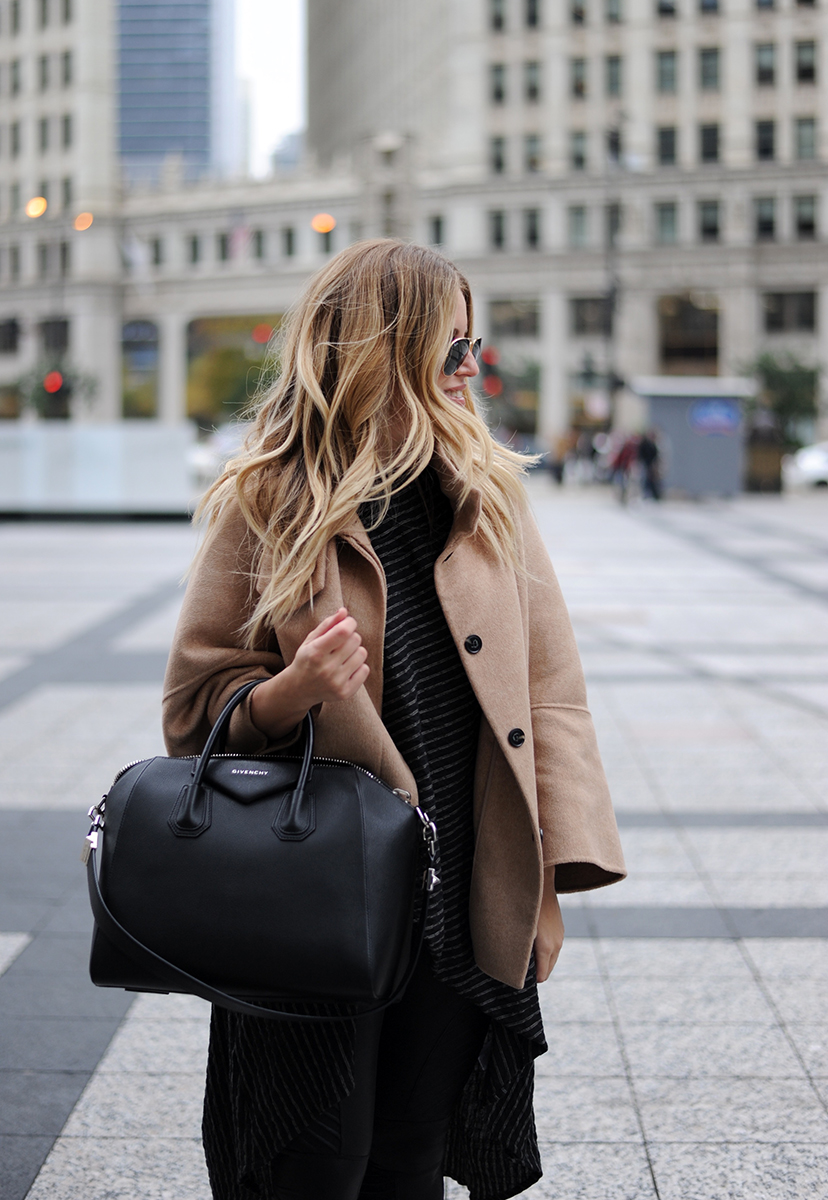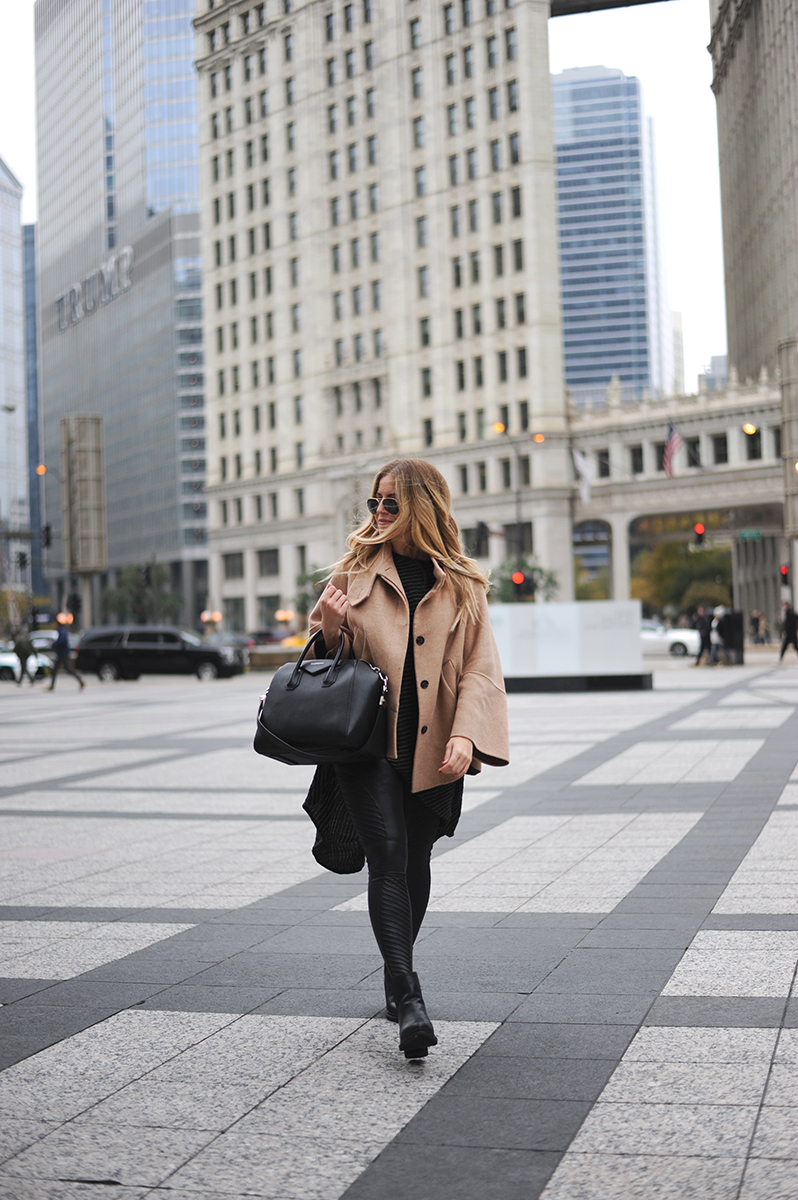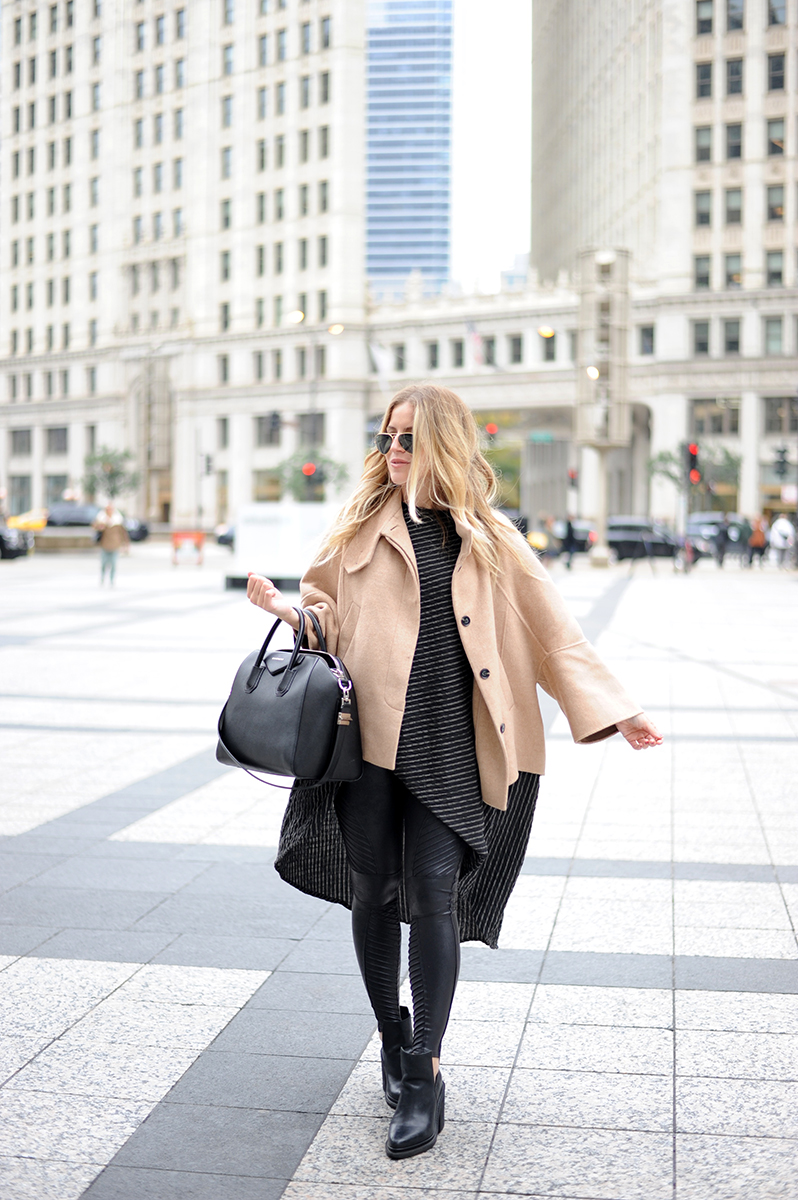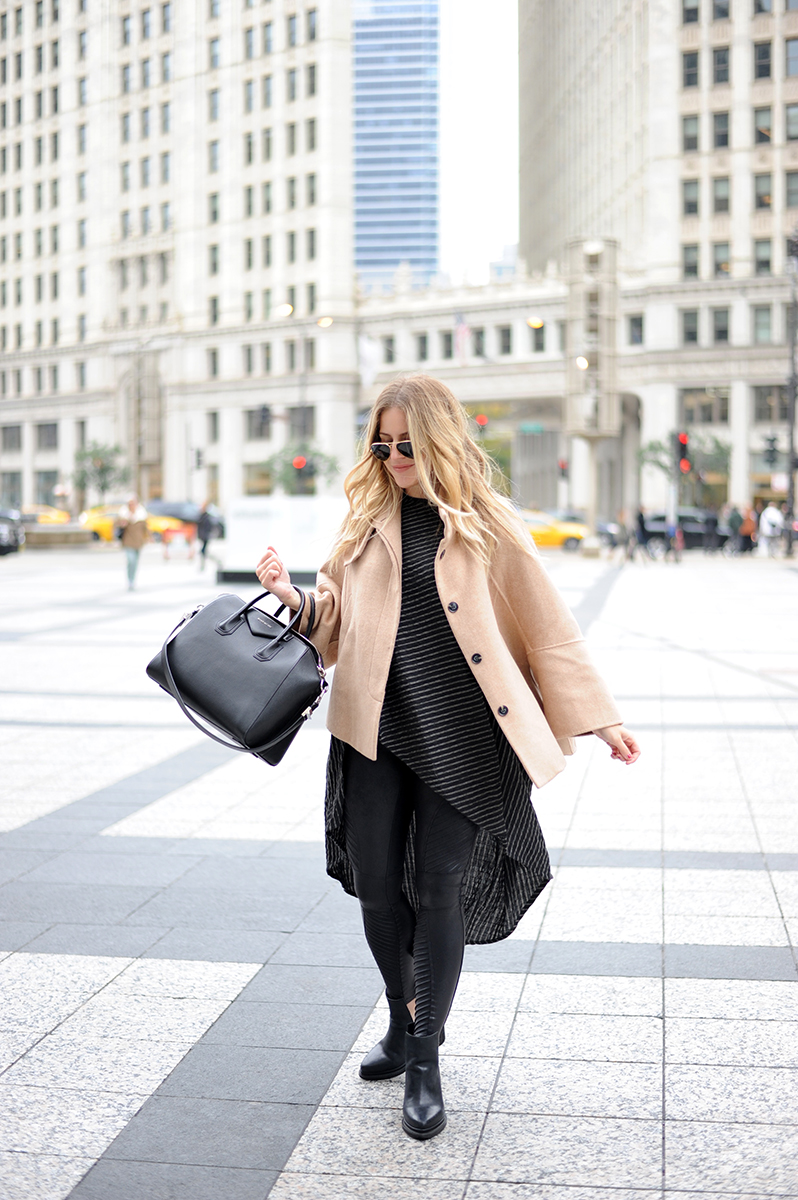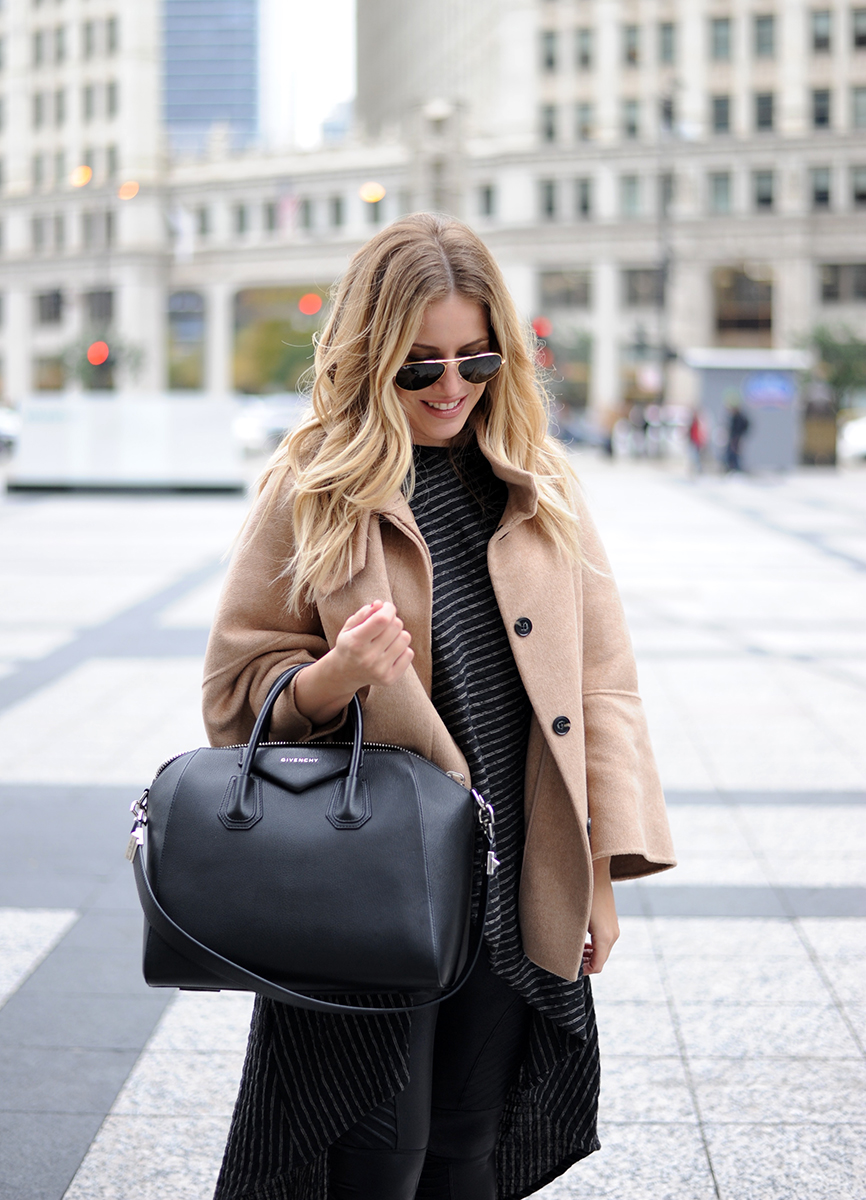 Gershon Bram tunic from Retail Therapy, cape-like jacket from Zara, leggings c/o Spanx, boots from Lori's Shoes, bag by Givenchy, Rayban sunglasses