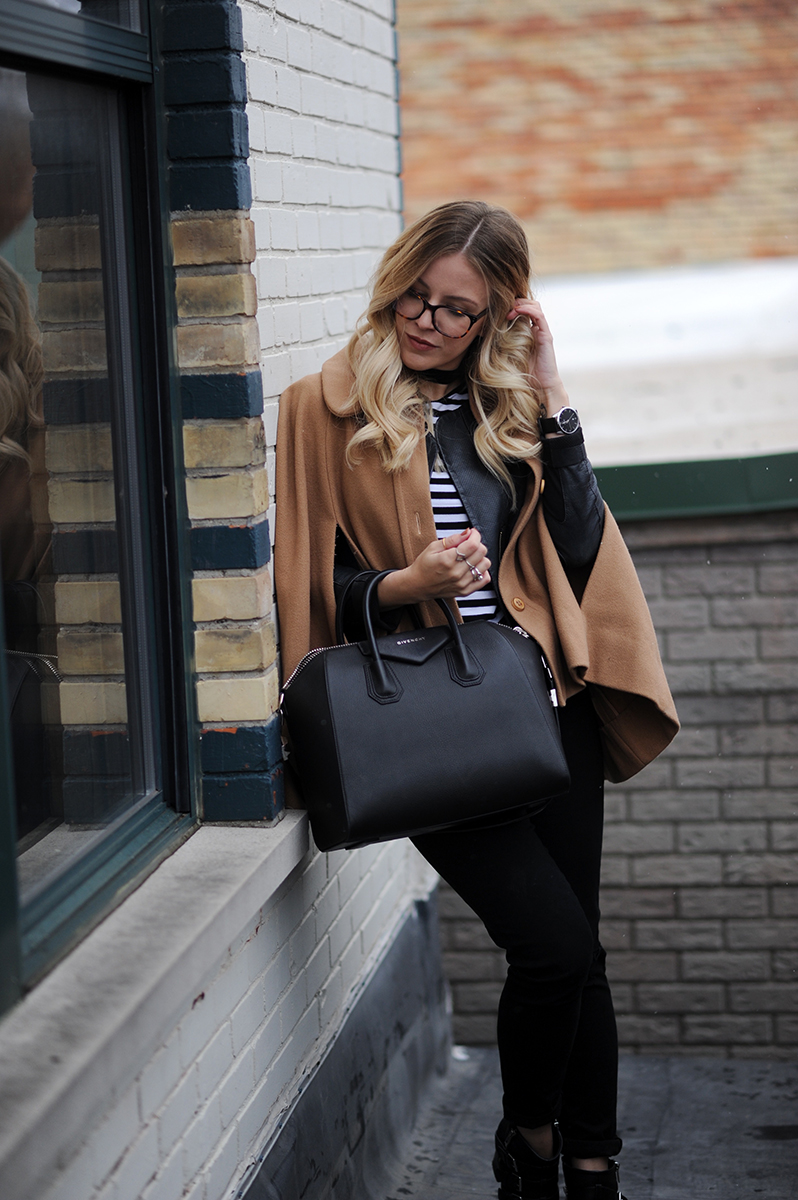 Winter Days in Rockford
One of my favorite things to do is plan a fun day with a friend where we can indulge a bit (hello fancy and expensive pedicures!), good food and some shopping. It was lightly snowing this day–the first snow of the season and for the first time ever, I was actually excited for it. Rockford reminded me of Stars Hollow, so quaint and cute. Also did anyone watch Gilmore Girls new mini series?!?! AHHH. I'll just say that.
Styling Capes
I bought this vintage cape a few years ago and I love styling it with this thin leather jacket for added warmth. I also saw someone who styled a cape with a striped shirt on Pinterest..and thought wow, that's a brilliant idea..and copied it.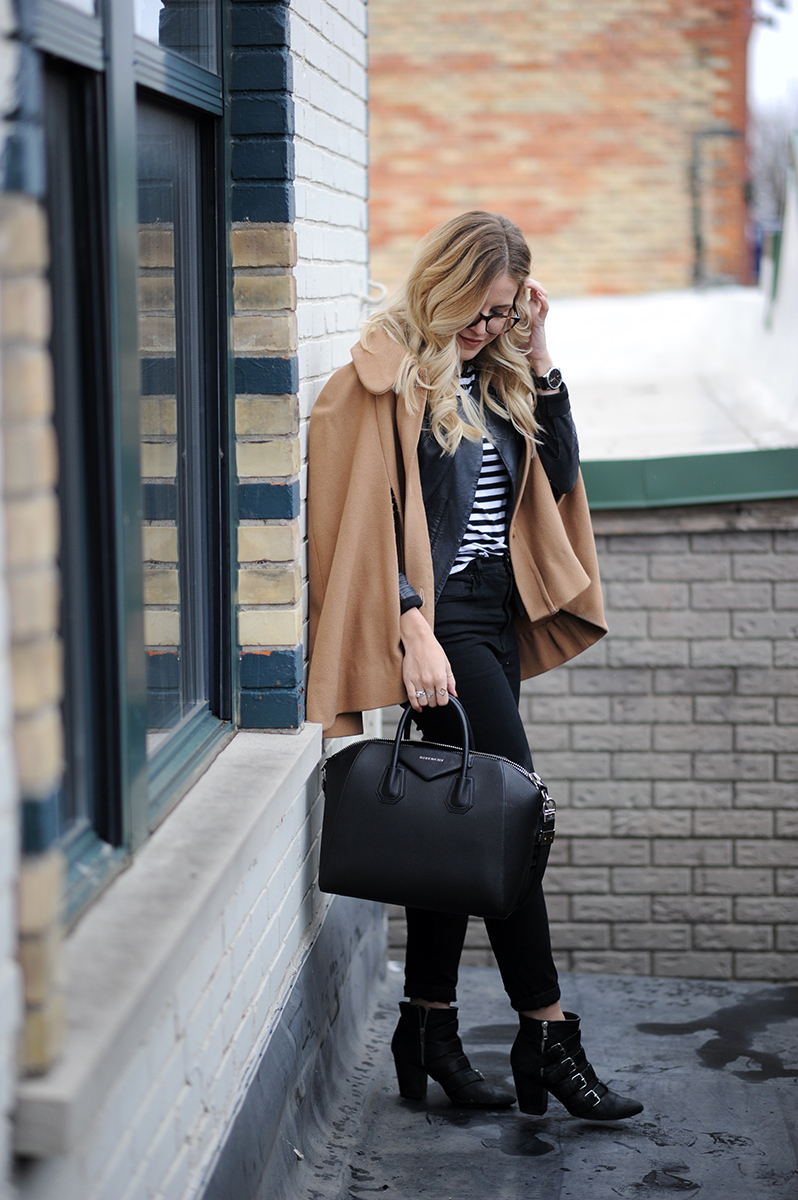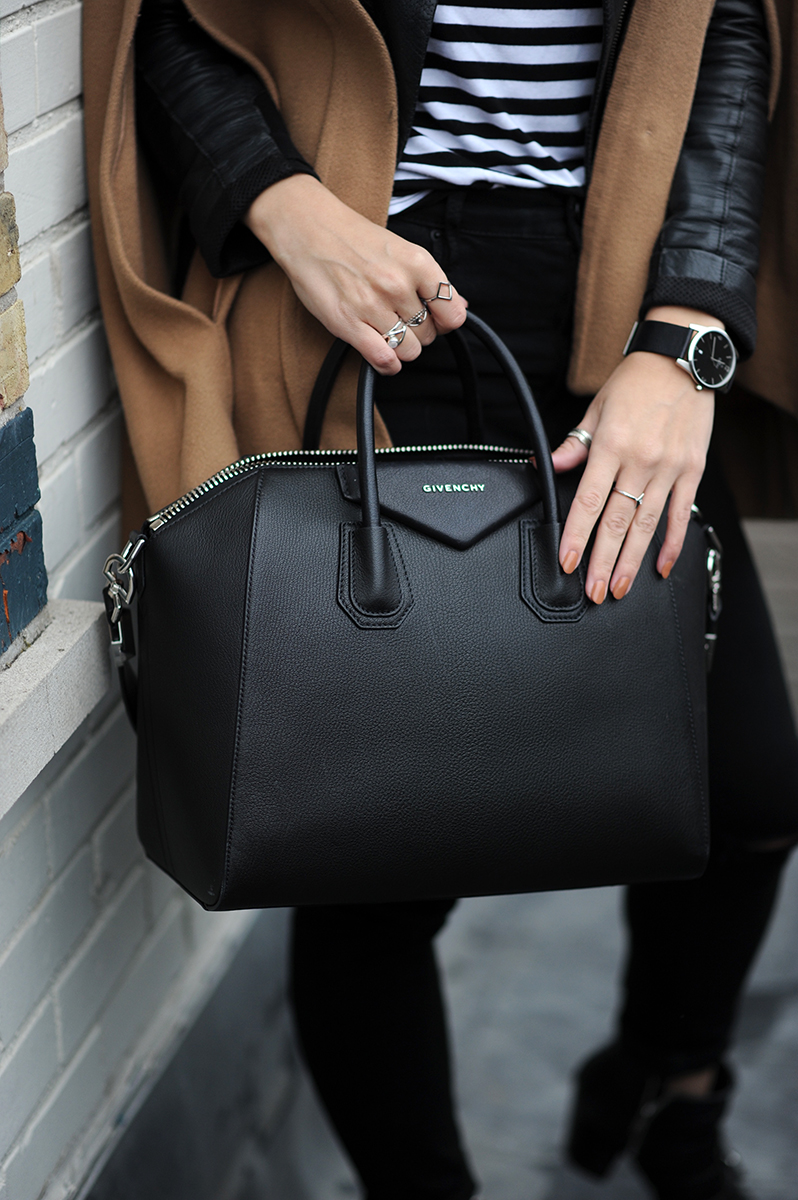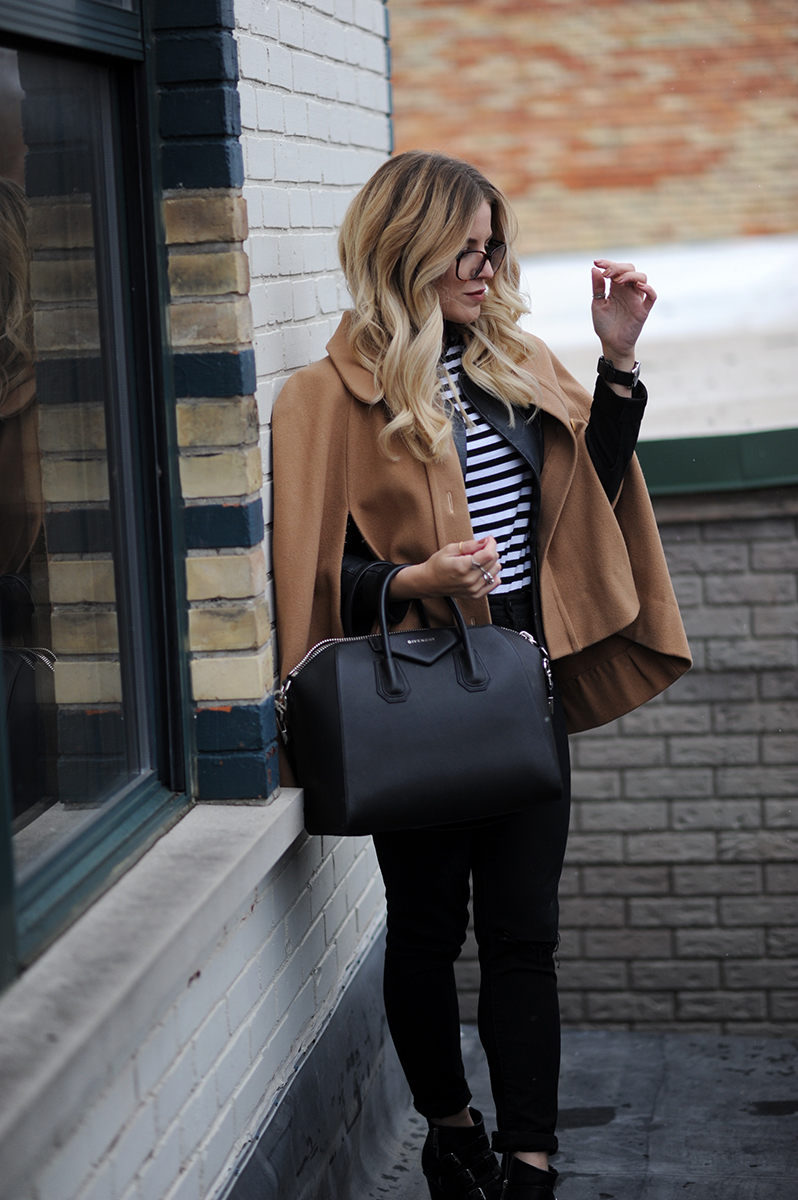 [Vintage cape from Archives Vintage, black jeans from UO, boots by Rebecca Minkoff, striped tee from Retail Therapy, bag by Givenchy, moonstone ring c/o Moonstone Magic, rings by Katie Dean Jewelry]
Photos by Jen Reid