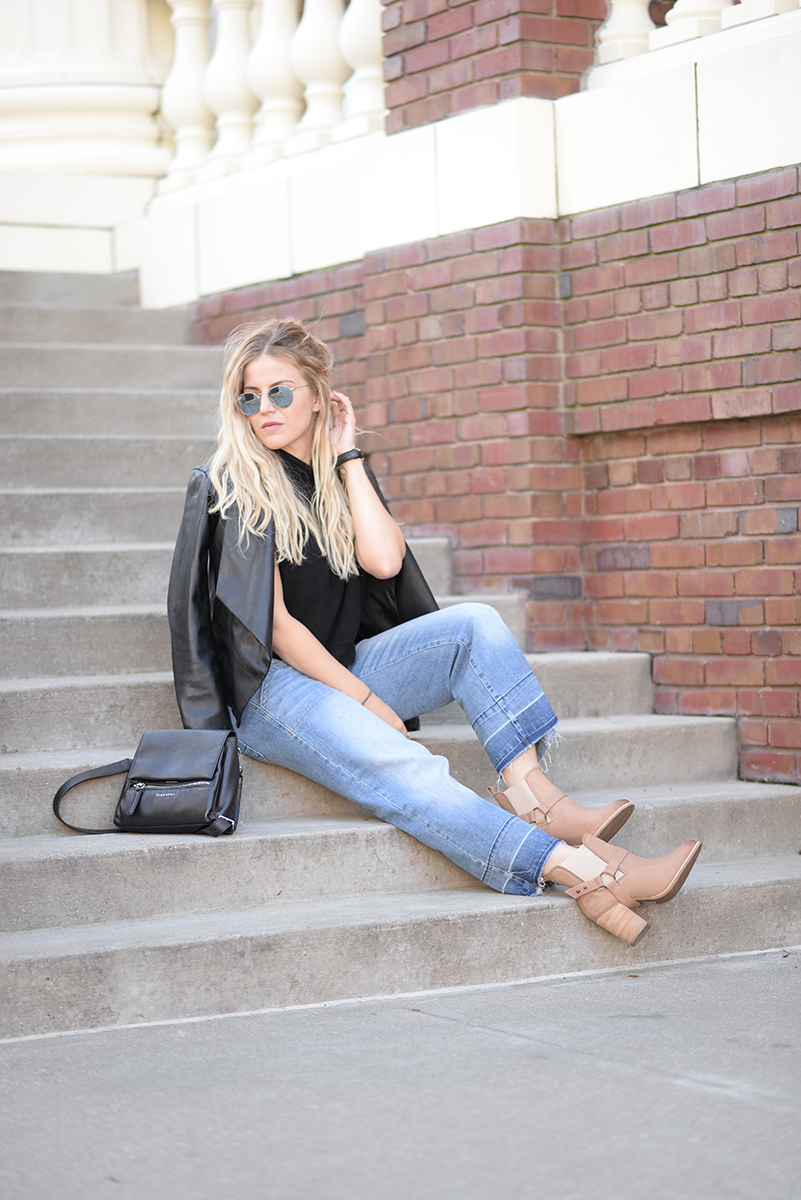 Saugatuck Getaway
I had a food hangover leaving my weekend getaway in Saugatuck for my friend Katherine's bachelorette party. We indulged in the most delicious food that another friend prepared at our cottage rental and an amazing dinner at Salt of the Earth–lots of cheese, bubbly wine and sweets. One healthy thing that happened–I tried dried cranberries for the first time in my life in a salad I would normally never order and enjoyed them. I enjoyed them very much.
Pit Stop in Grand Rapids
I got up Sunday morning determined to get back on track with eating a little more healthier and threw this on. I grabbed an iced tea from Uncommon Grounds in Saugatuck and headed to Grand Rapids to meet up with my friend Jen! Jen actually read my blog and we started emailing and then met in person last year and now basically one of my most favorite people. We grabbed some quick coffee from That Early Bird before heading to the Greenwell. She took my photos for me–bless her heart.
Sunday Style
I've been trying to wear these cropped jeans a little more now that snow is going to be here a lot sooner than I'd care to admit. I paired the jeans with my new HD Footwear boots and a boxy turtleneck tank. It was actually cool enough to wear the leather jacket, which is a welcome change from the hot, hot humidity that makes me want to wander town naked.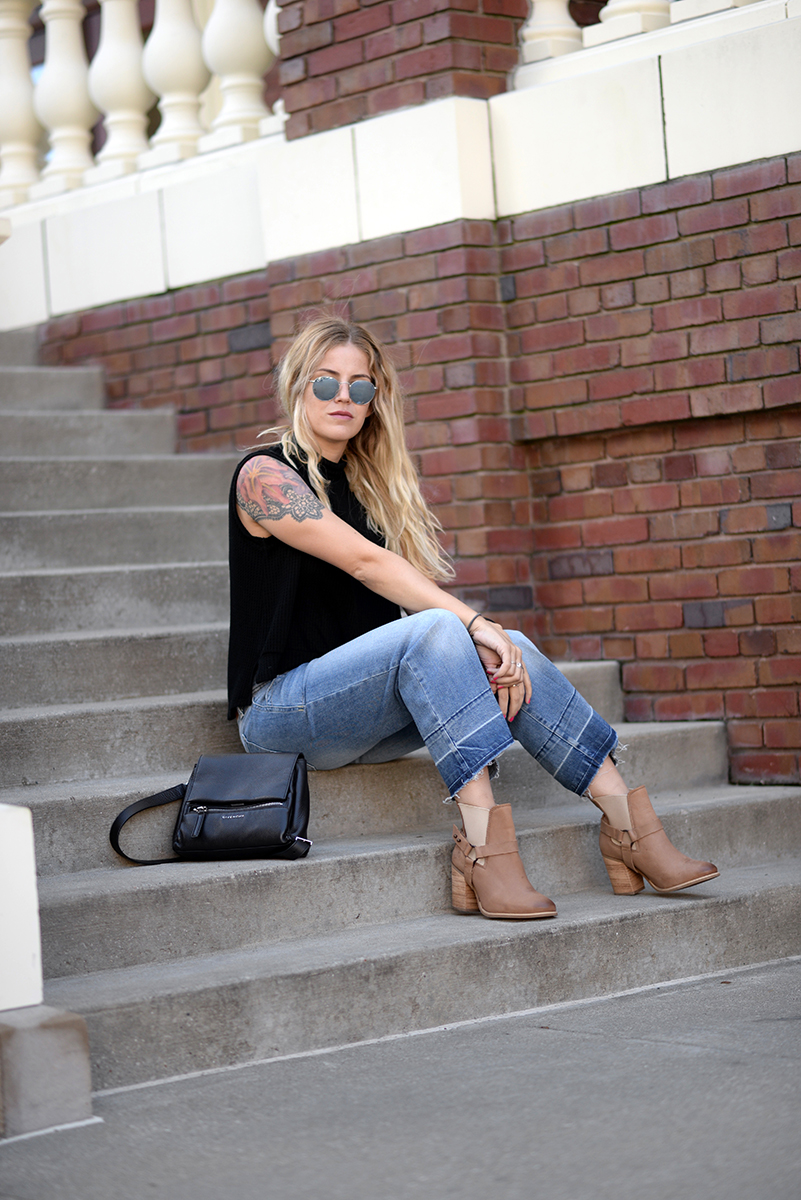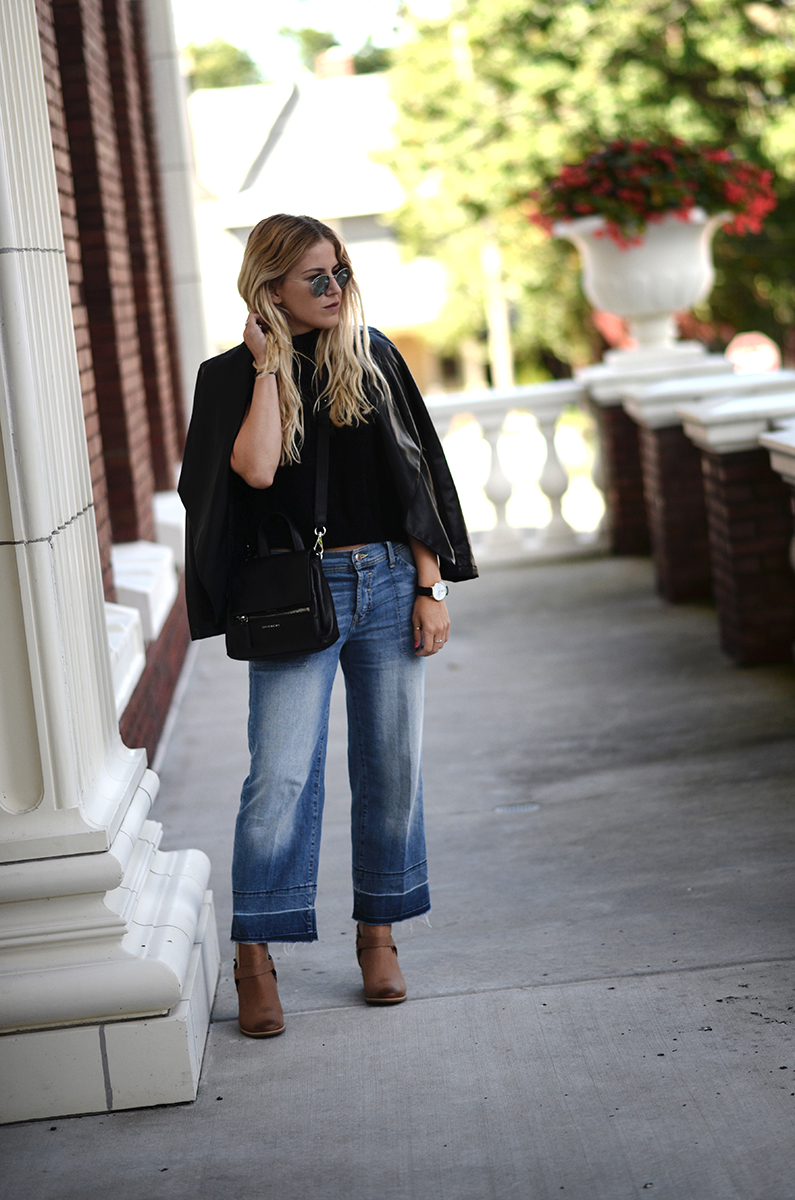 [Catalani boots c/o Harley Davidson Footwear, jeans c/o PB&J Boutique, tank by LNA Clothing, faux leather jacket by Cupcakes and Cashmere, bag by Givenchy, watch c/o Obaku]