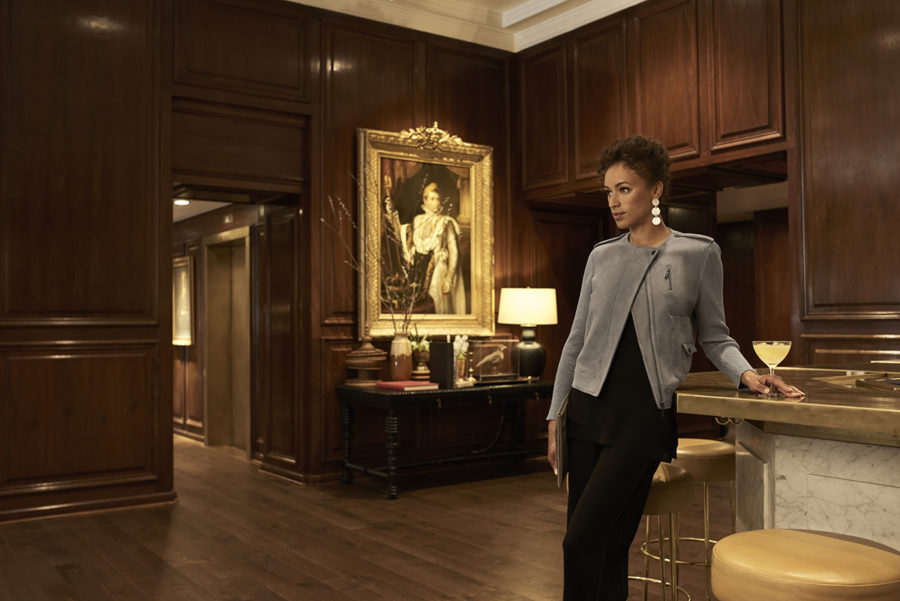 Not Too Festive Holiday Style
You'll never see me float through a holiday party or Christmas family gathering in a beautiful cocktail dress or something else stuffy and formal. That just ain't me. And when I teamed up with Misook, I realized how beautiful their pieces are for holiday, but more relaxed with a bit of an edge.
Scroll through below for a few of my favorite pieces and shop these and the rest of the site 25 percent off with code MSK4491.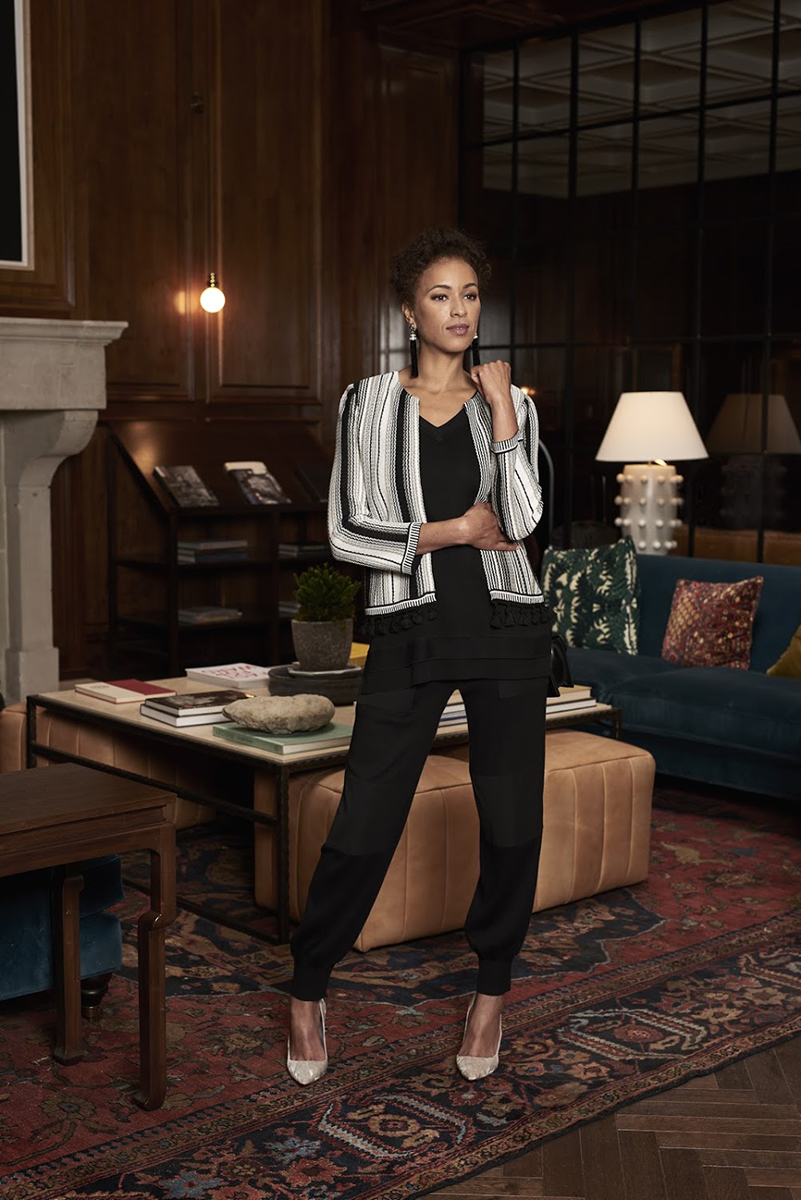 Three Everyday Pieces to Dress up or Down
The knit jogger pants in the photo above are one of the few styles of "dress up pants" These are easily dressed up or down with shoes and accessories, making them quite versatile for a holiday work function that requires more sophistication or something more relaxed at my family's where we wear whatever we can unbutton or let loose as we overeat.
A moto jacket is the work horse in my closet and the faux suede version is what I'd add to toughen up any cocktail dress. And bonus, it's on sale.
This natural woven jacket is made of silk with a beautiful texture and I really like how they styled it on the site, but I could see this with cream wide leg pants or black culottes. A jacket like this always completes a look for me and if you arm tattoos like me, it makes it simple solution to cover if necessary.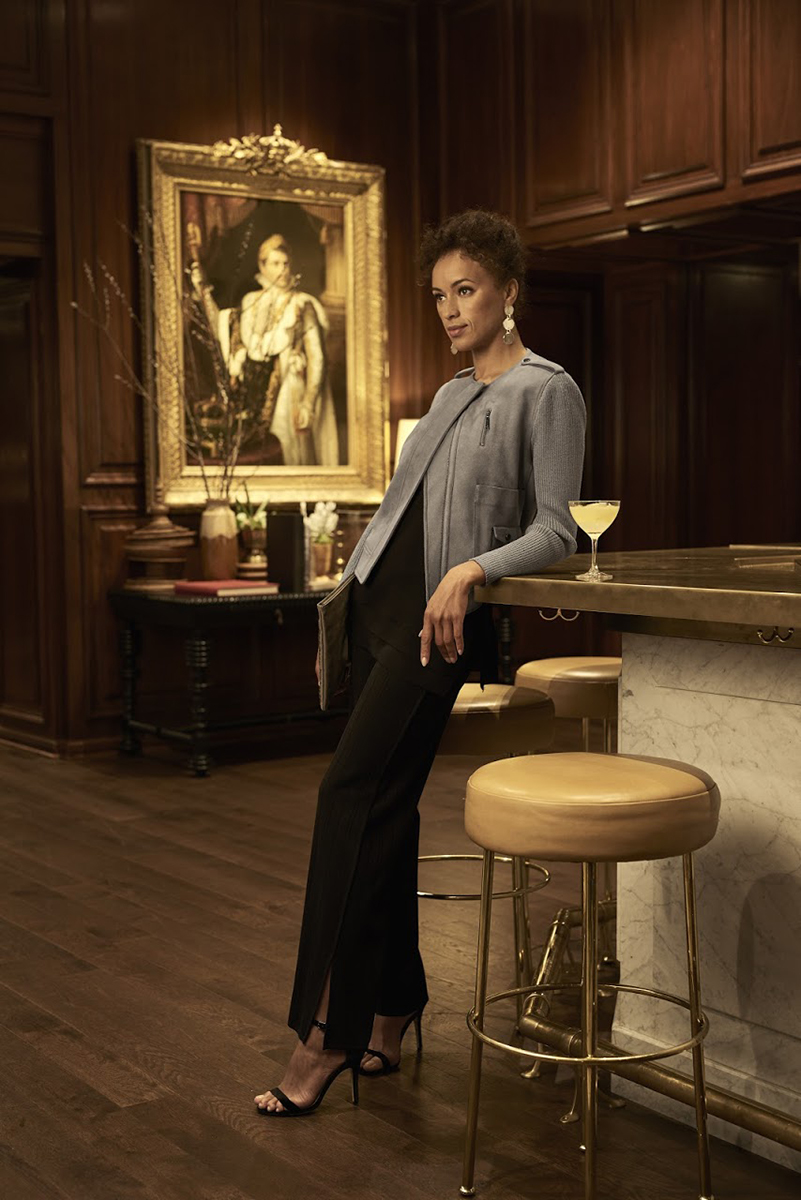 Outerwear Faves
I love a good value and this almond beige long wool coat is marked down from almost $900 to just $313. I appreciate the silhoutte, a hybrid of a cocoon style and something very classic and sophisticated.
This laced neck anorak is also marked down! From $400 to now $138. This is a great option if you're in a bit of warmer climate or like me, refuse to completely dress for the weather.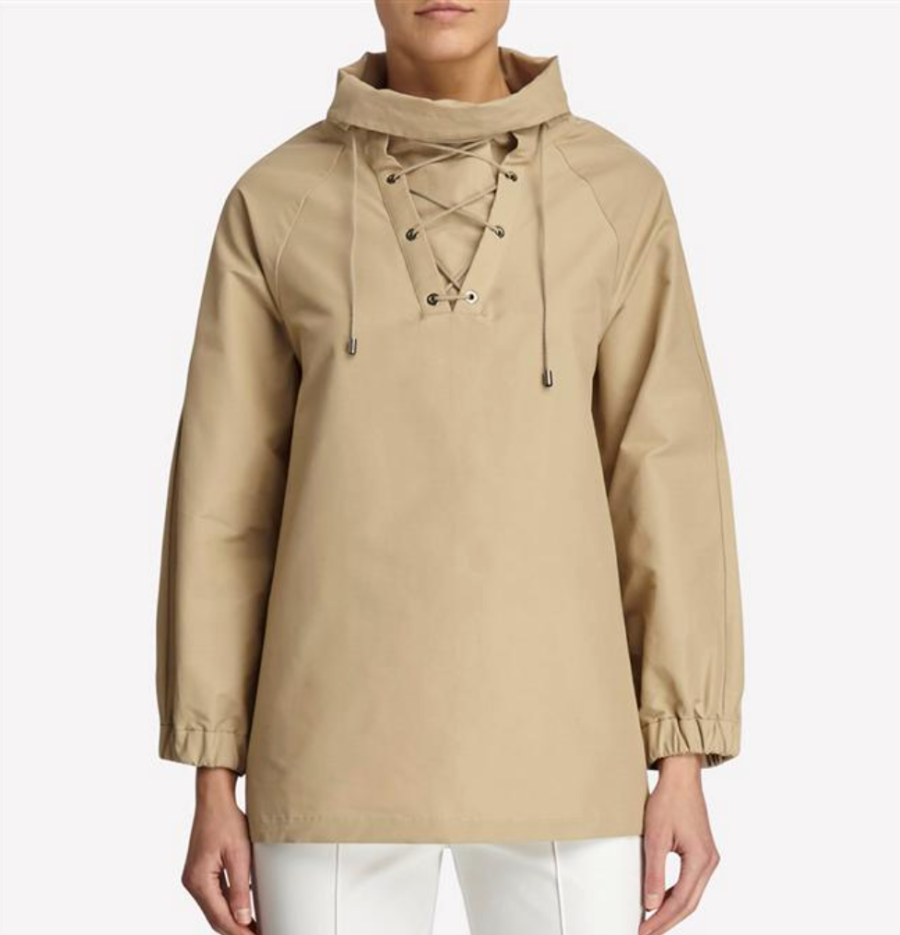 I'm a huge fan of faux fur vests and find them to be the solution to completing and elevating any look, especially my basic sweater + jeans combo. This faux fur vest is a little more flattering with faux fur on the front and knit on the back.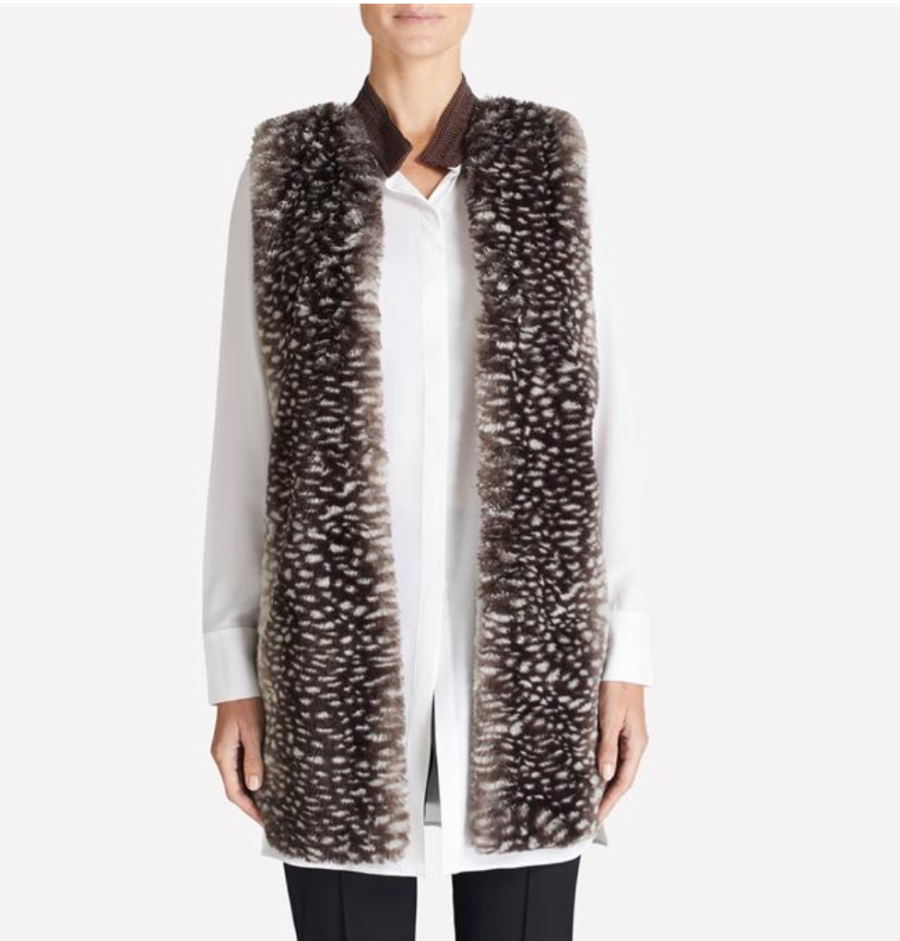 Thank you for supporting collaborations such as this with Misook!