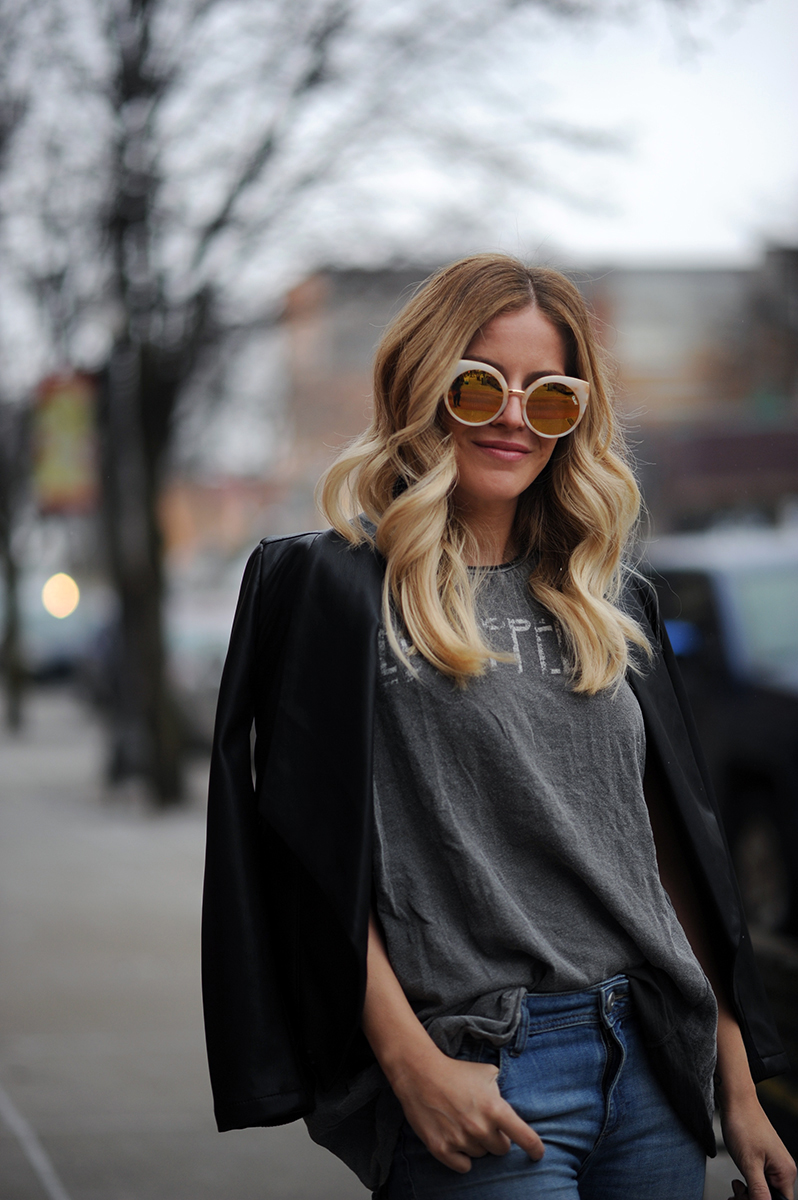 Out and About in Old Town
These photos mark the day I received the greatest blowout in the history of my life and I swear I say that every time Sarah R. from the Standard touches my hair, but damnnn, I wish I could've never washed my hair and maintained this look forever.
After my blowout, I ran over to Retail Therapy and purchased this tee. That place is like my second home and I love to just go there and hang…and buy things. I've also been hitting up Bloom Coffee Roasters more lately. I keep trying new coffees each visit and can't pick a favorite–they're all so good.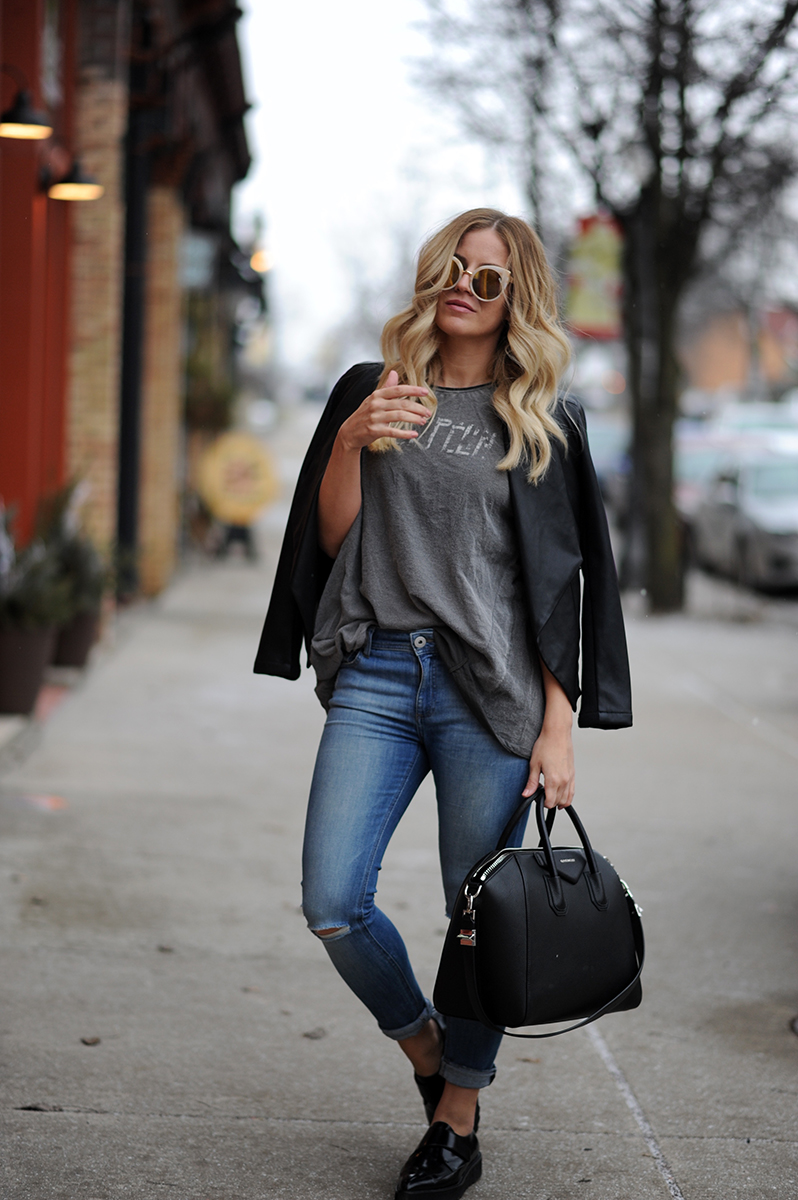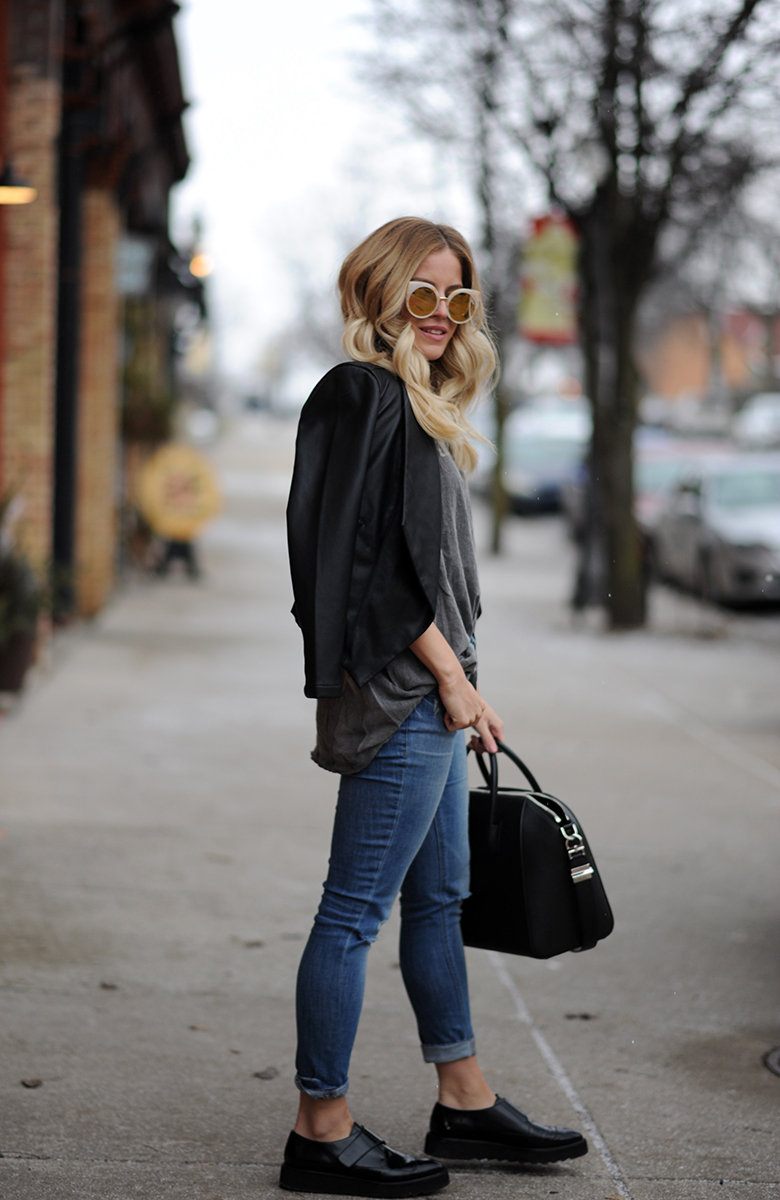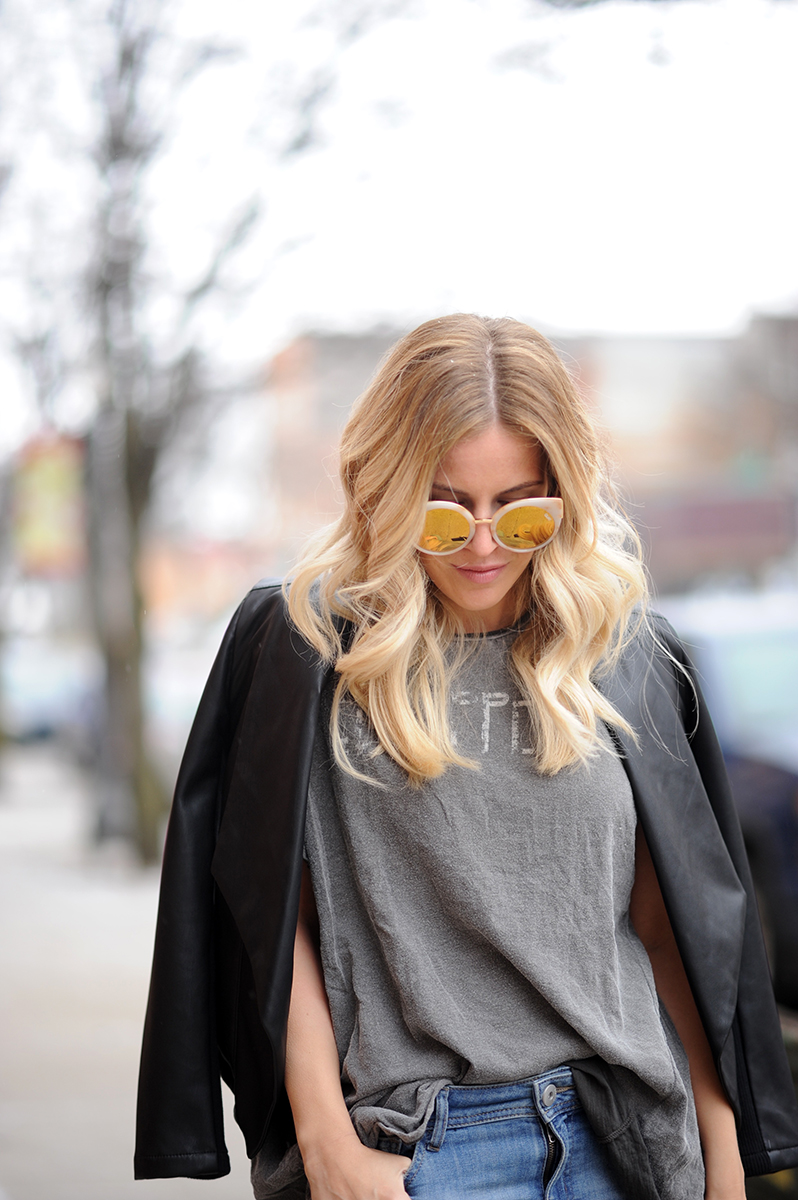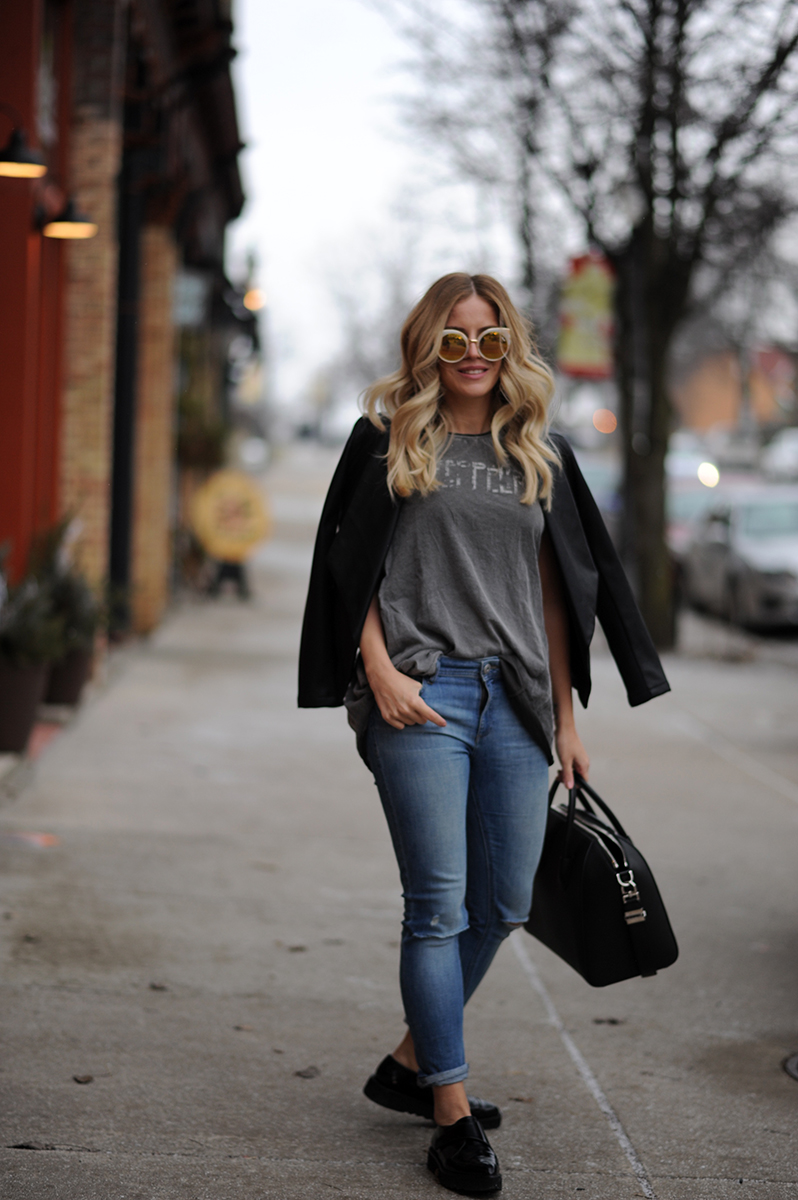 [Magnolia Pearl tee, DL1961 jeans, Cupcakes and Cashmere faux leather jacket and Quay sunglasses from
Retail Therapy
, shoes by Vince, bag by Givenchy]
Hair by Sarah. R at The Standard
Photos by Celeste at Retail Therapy