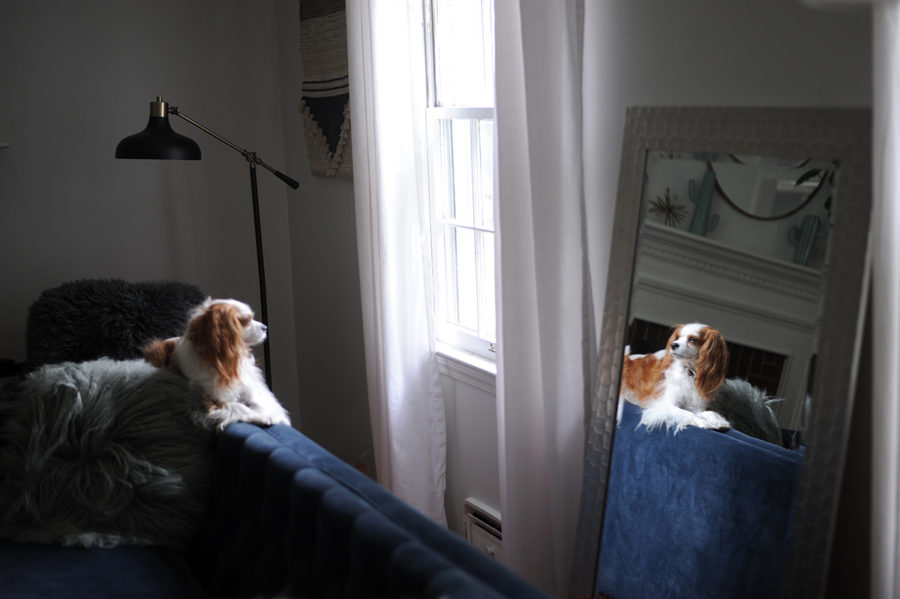 My Sweet Fluff
My idea of a dog had been created from the ones I grew up with. Our little mutts mixed with six kids in a house–utter chaos. They ate any food we dropped, barked at any noise and couldn't sit still–always on the hunt for the next meal or begging for food. And then I got sweet baby James after 10 years of living on my own.
My world is considerably quiet and reserved and James disrupted that for a minute with his couch pooping, midnight vomits and his love to pee on soft, fuzzy rugs as a pup. But then he became a dog–or a cat. Or maybe a hybrid. He doesn't beg for food, only recently learned to bark thanks to the noisy neighbor dogs and I can't get him to eat food I drop on the floor. He's simply not interested in a potato chip or piece of bacon, which is wild to me.
The James Routine
James loves nothing more than to accompany to work at Martin Waymire. He probably would compare it to his times at doggie daycare with other dogs to play with and humans to pet and cuddle him. He usually joins me everyday I'm in the office and we take a couple walks with his favorite dog friend Mya. And after hours of running around greeting people, he'll find himself a cozy chair to nap in–or a desk to hop on top of to stare out a window. Sometimes he naps on peoples' desks.
Around 4 p.m. he starts to get restless and knows it's time to go home and he sits and stares at me. I have long conversations with him reminding him we have another hour to go, but he never listens. Once we're home, I give him a mix of dry food and refrigerated FreshPet, which he'll stare at for an hour and slowly start to grab a chunk of food and lay in his dog bed to eat.
Sometimes, I spoil us both and I prepare my dinner and I grab his bowl and we both eat dinner in bed. That's his favorite. He'll eat every bit of kibble, even the dry stuff and watch TV with me.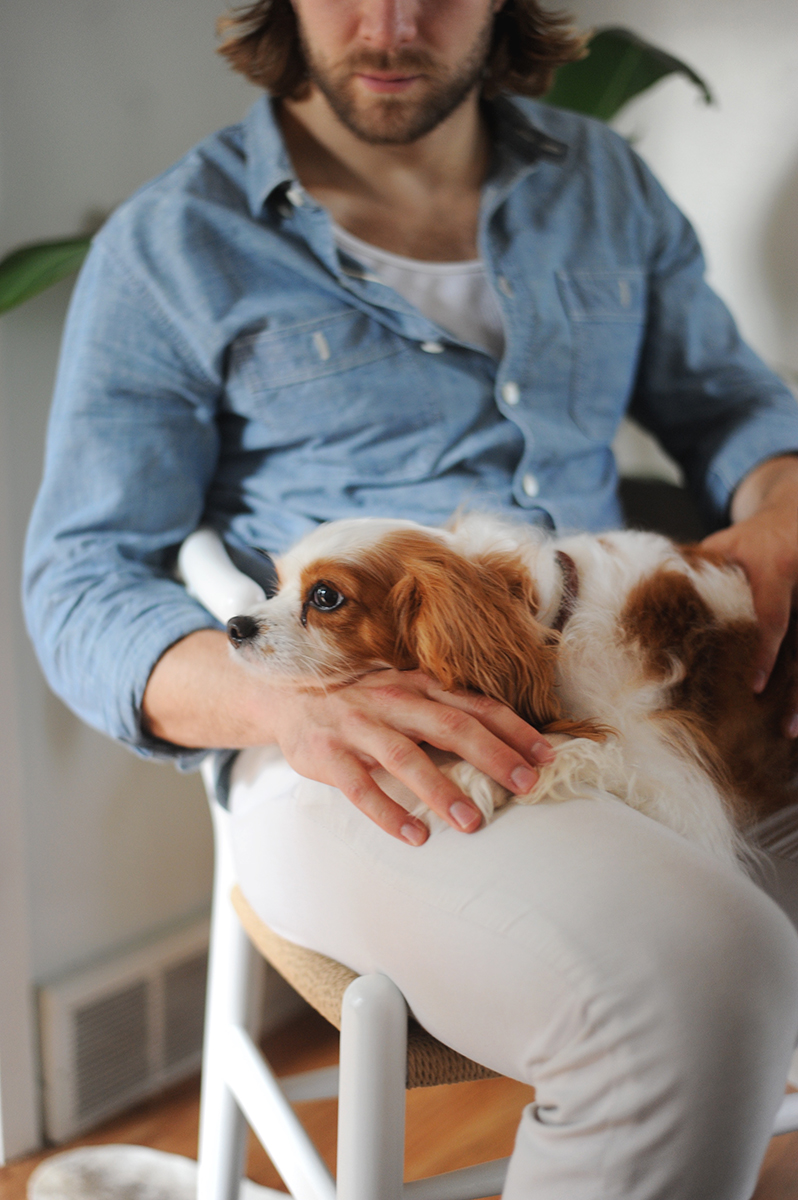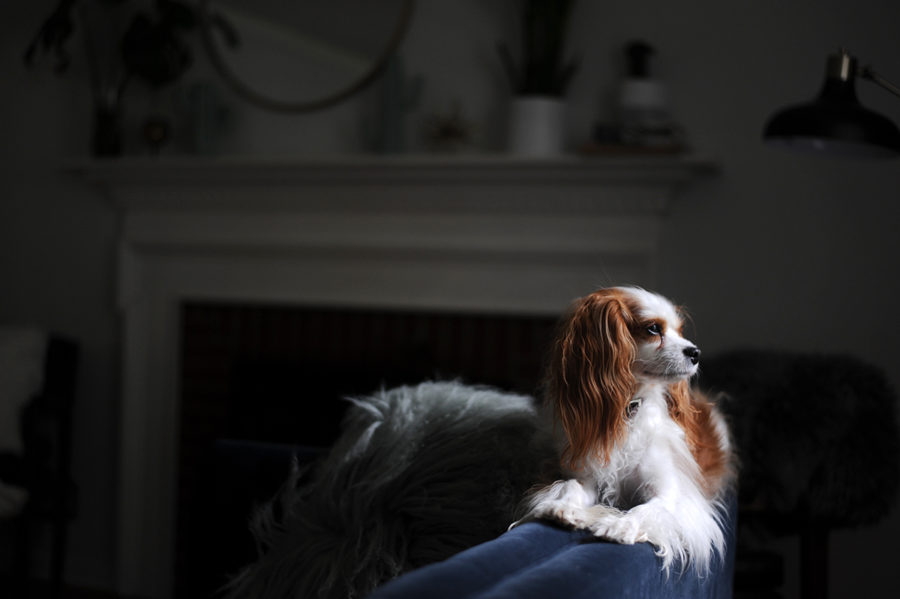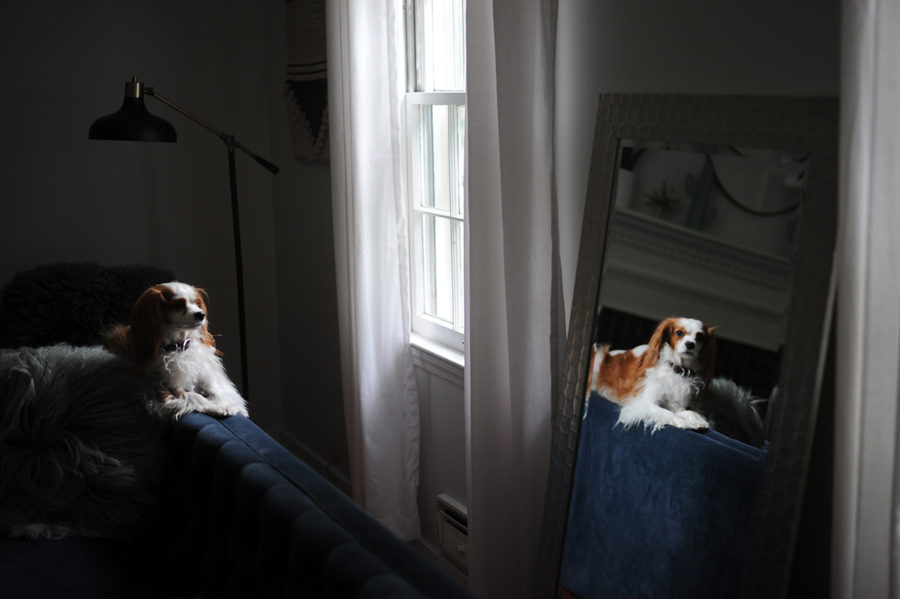 If he's not napping on a pillow in my bed while I'm gone, he's perched up on the back of the couch to watch for squirrels. If I leave him outside in the backyard too long, I'll find him resting on the outdoor furniture.