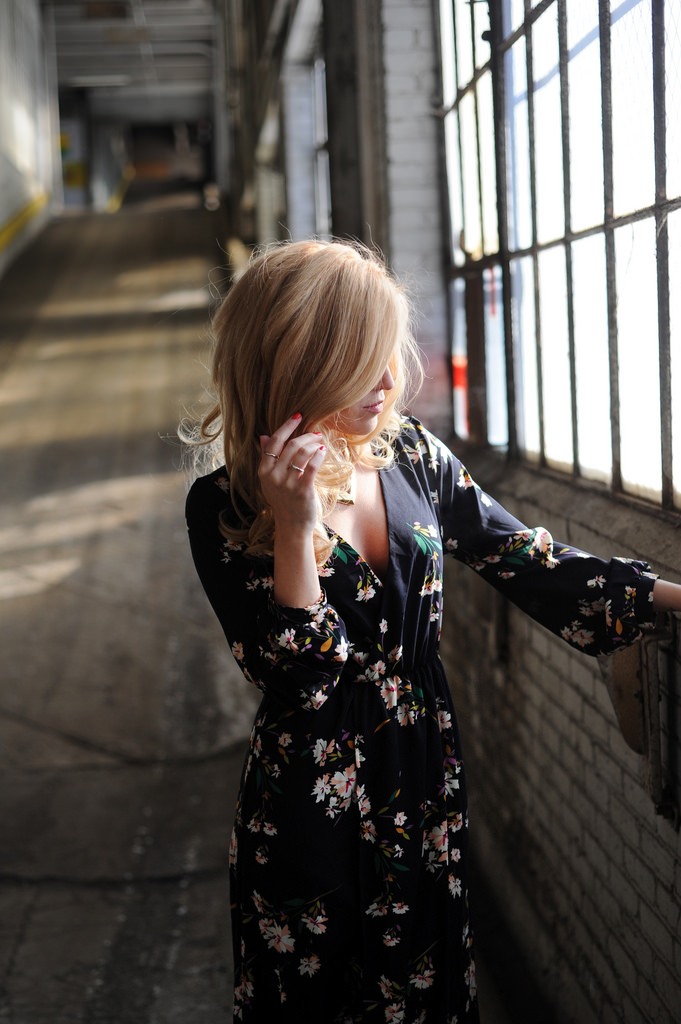 The hair gods answered my prayers when my colorist asked, "would you like to be a hair model for blowouts?" Would I enjoy FREE pampering and hair transformations taking me from fuzz mess to sophistication? Hell yes. So here's the start to my free hair blowouts and this is the first one, thanks to a pretty tattooed girl named Austin.
Since the hair has elevated my look this week, I thought it was time to brave the elements and wear this lovely maxi dress. I love the print and the silhouette and I finally felt less hobo-like at work. I might admit I was a bit cold when the wind blew hard and exposed the high slit, but luckily I wore knee high boots. To winterize it further, I layered a leather jacket and a faux fur vest.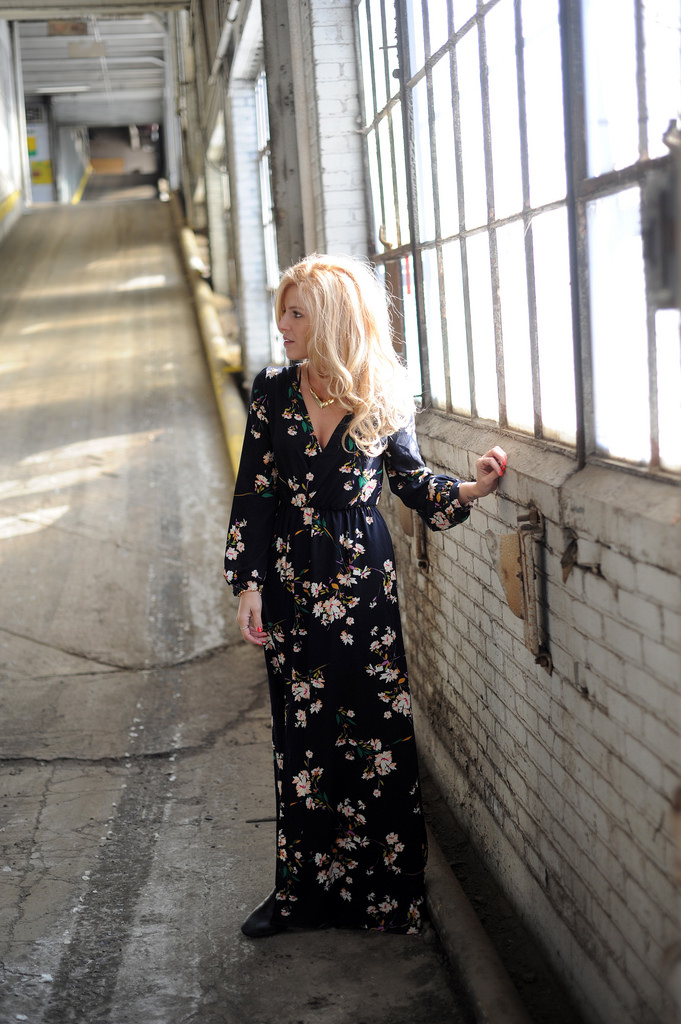 Since it's been ridiculously cold in the midwest, I couldn't even take outfit photos outside. If it weren't for the proximity of this building to my office and the patience of my dear and poor cold friend Liz, I wouldn't have had much to post this week. I was racking my brain trying to think of a neat indoor spot with no people to bother me with great natural light and I remember I snuck into this building years ago to photograph my friend Jimmie. I just googled him to find my images of him and found them! Still proud of those ones.