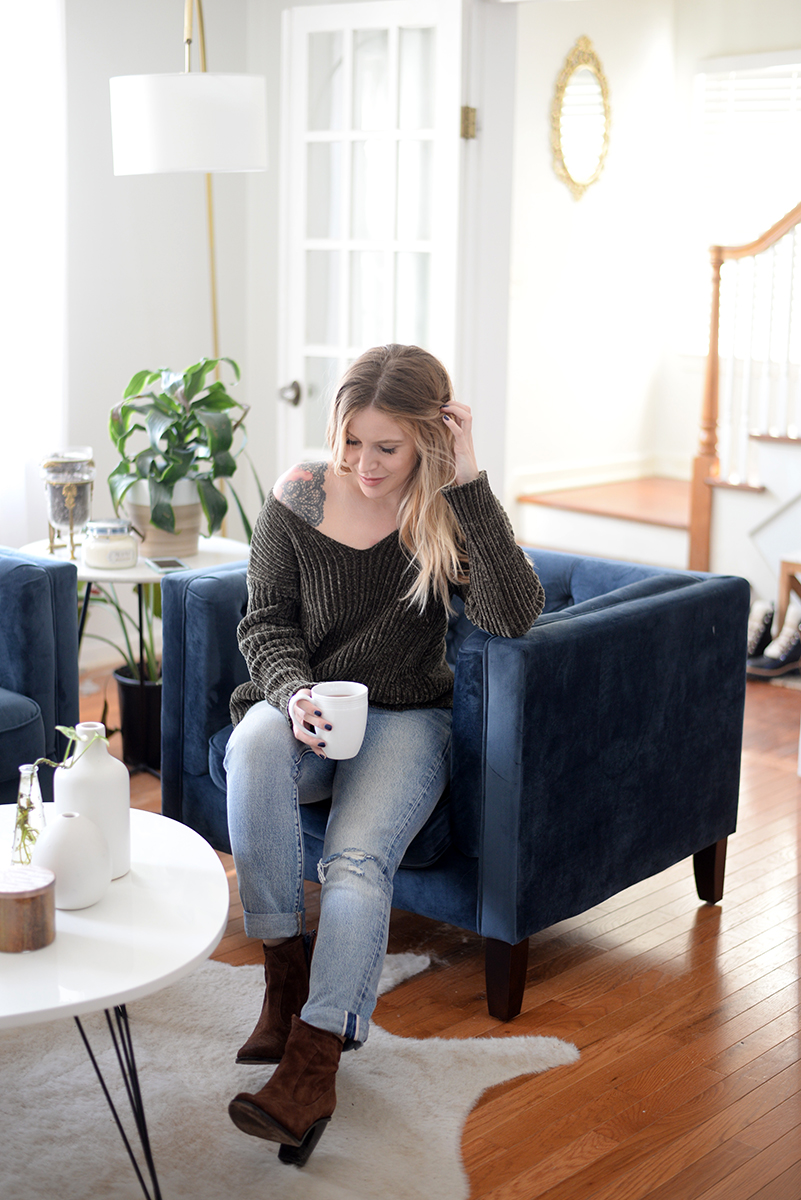 Most of the time, I find myself to be pretty productive and make the most of my weekends in terms of relax/chill time, freelance work and house tidying, but there are just a few things I'm hoping to do every weekend to maximize time during the week.
And I've realized I make mention of my "day job" and never fully share what I do. Oops! Sometimes, I forget to share more–I'm a senior account executive at Martin Waymire, a small PR firm in downtown Lansing. We do everything from strategic communications to issues management to social media. A majority of my clients are in education and healthcare, which pretty closely matches the industries/areas I worked in prior to the agency. With a busy work week and the time of the year, I just don't have the energy to do more during the week.
Making time to workout
I've been a lazy fuck the last couple months giving myself a rest every weekend when I should be getting in a couple workouts, freeing me up during the week if I don't have the time to get to the gym.
My goal for working out is to identify ways to hold myself more accountable. A few ways I hope to do this is to invest more in fitness through private/semi-private training sessions. I took my first session at FLEXcity Fitness last week and it was eye-opening just how little I actually push myself on my own. With a personal trainer directing me through exercises, I was sore for FIVE days.
To ensure I actually follow through on gym time, I'm now reviewing my week each Sunday night and I map out when I can work out and which gym or class makes the most sense for that day. I put them in my calendar like I would a meeting or appointment.
Meal Prep
Just like prepping for a new work week and getting ahead on emails and such, I need to take that same approach to weekday meals. I've been spending a lot of time during the week to prep meals and I'd rather do this on a Sunday, freeing me up on weekdays to rest after work. A few of my favorite meals include protein pancake with peanut butter, lemon chicken pasta with broccoli, and sweet potato chicken and kale skillet.
If you have a favorite healthier recipe, let me know!
Clean and Organize
Cleaning, organizing and small home projects are neverending when you own your home. I guess I have more pride now that I don't live in a rental and I want my house clean all the time. But, organization has been tough for me. My kitchen drawers are packed with garbage, my linen closet is filled with unfolded towels and old products tossed around and my closet room and closets are packed full of clothes half hanging on hangers.
I plan to take time to tackle these cleaning and organization projects each weekend, little by little. I've packed up extra cardboard boxes (shoes, shipping boxes, etc) in my car to take to work and recycle. And who knows, maybe next week I'll fold towels.
Make Time to Read
I've gotten away from reading and I blame the TV in my bedroom. I'd like to read more this year–biographies and memoirs are my favorite. And I have a stack of books I've bought that I haven't read yet. To help light a fire under my ass, I hope to participate in the Philly Book Club's 2018 Reading Challenge. I just bought Rabbit by Patricia Williams as recommend here by Chaucee.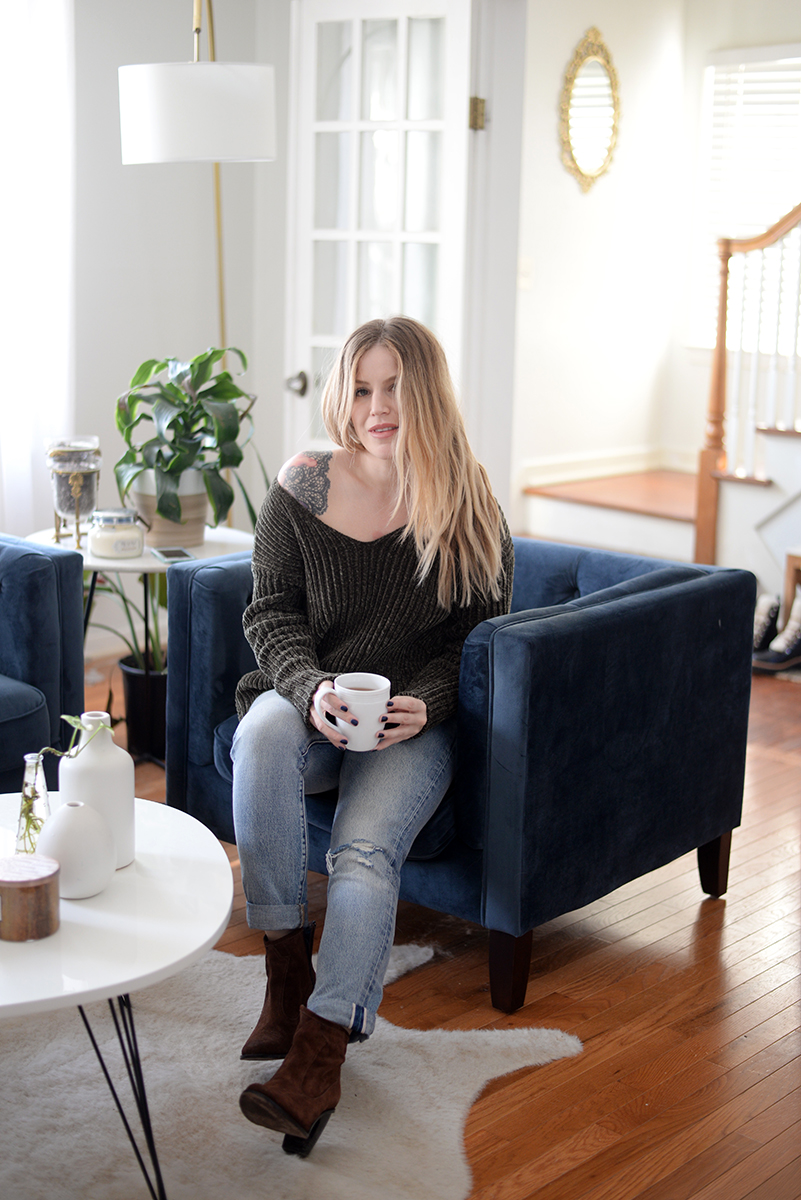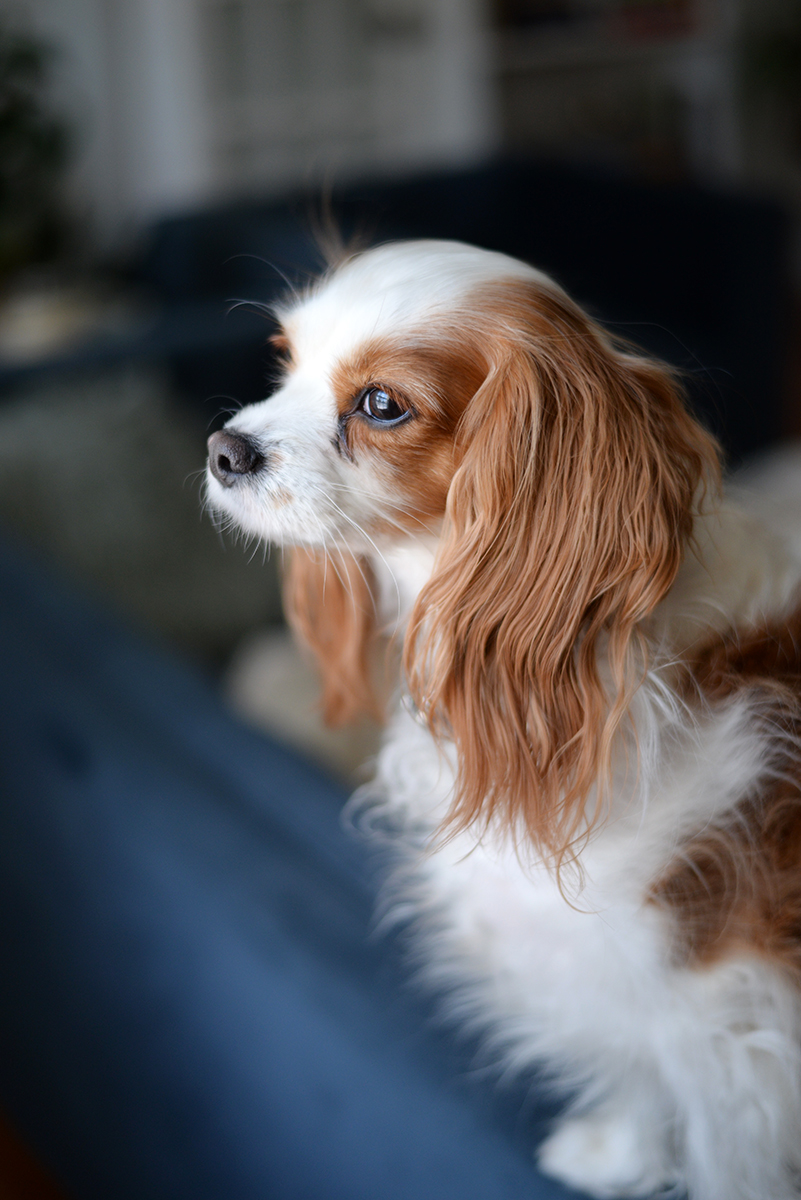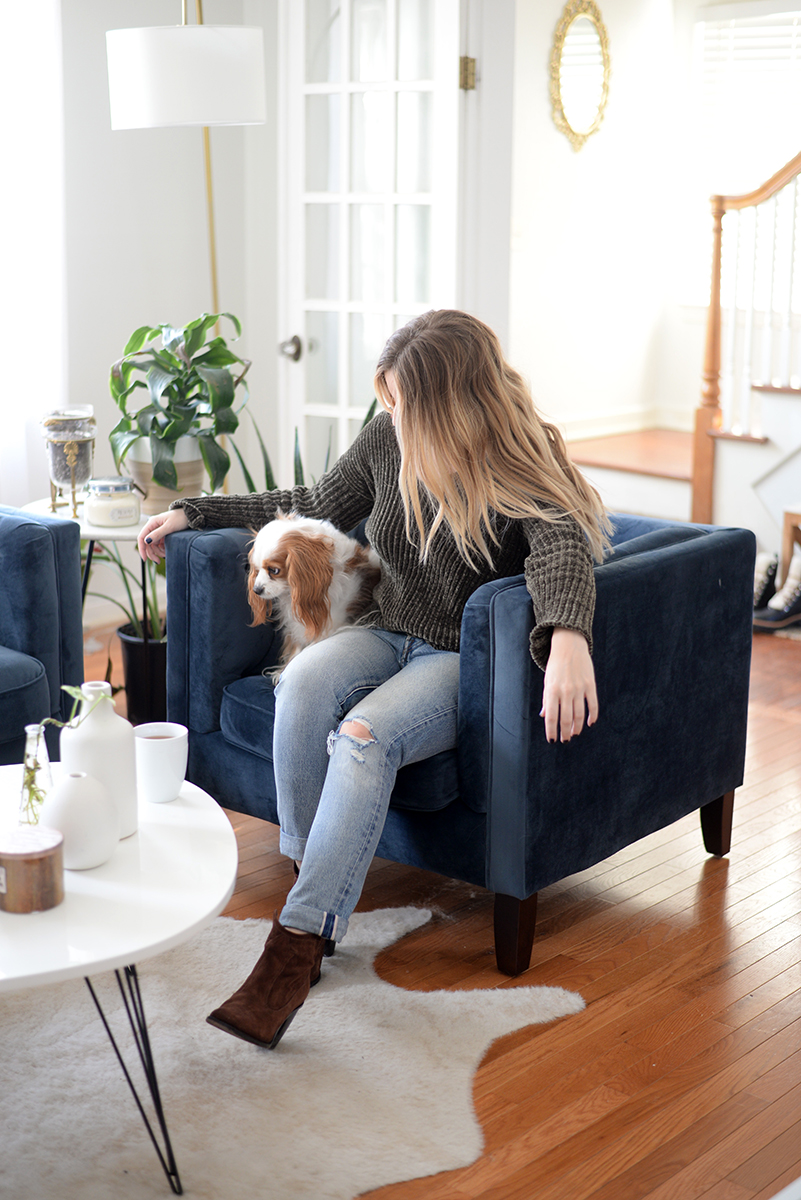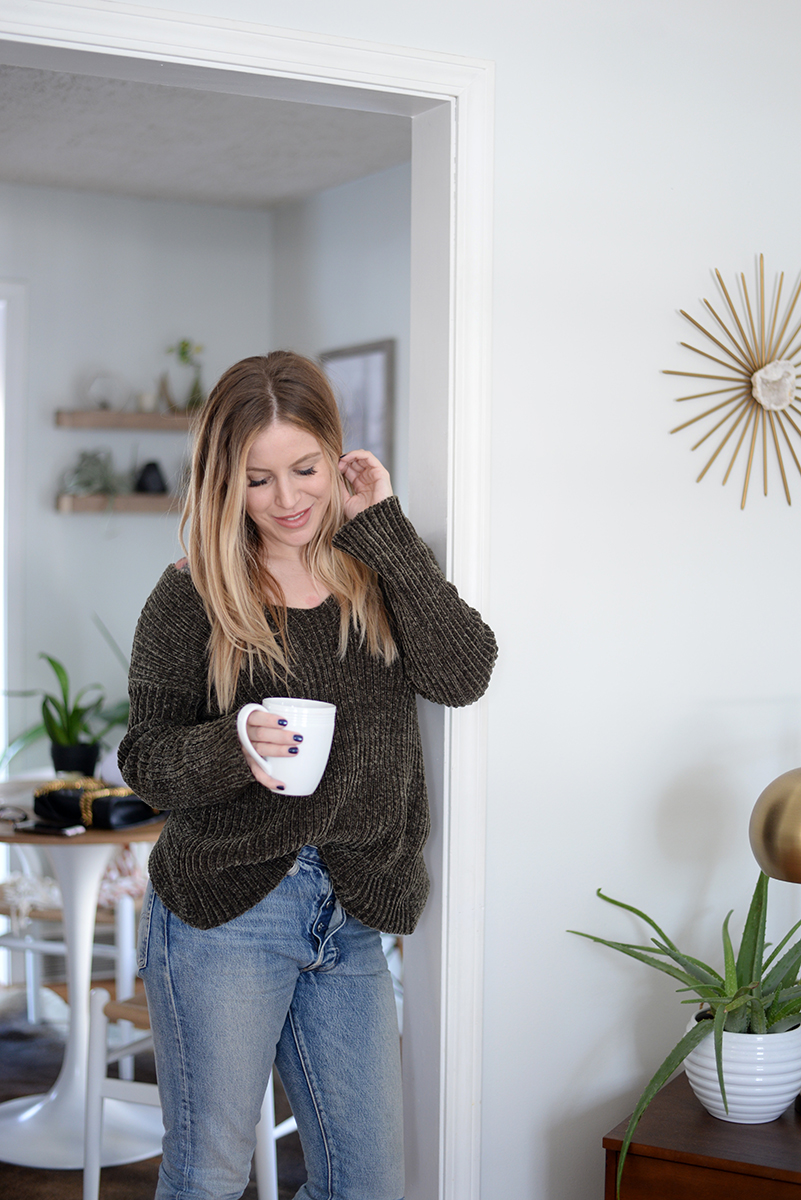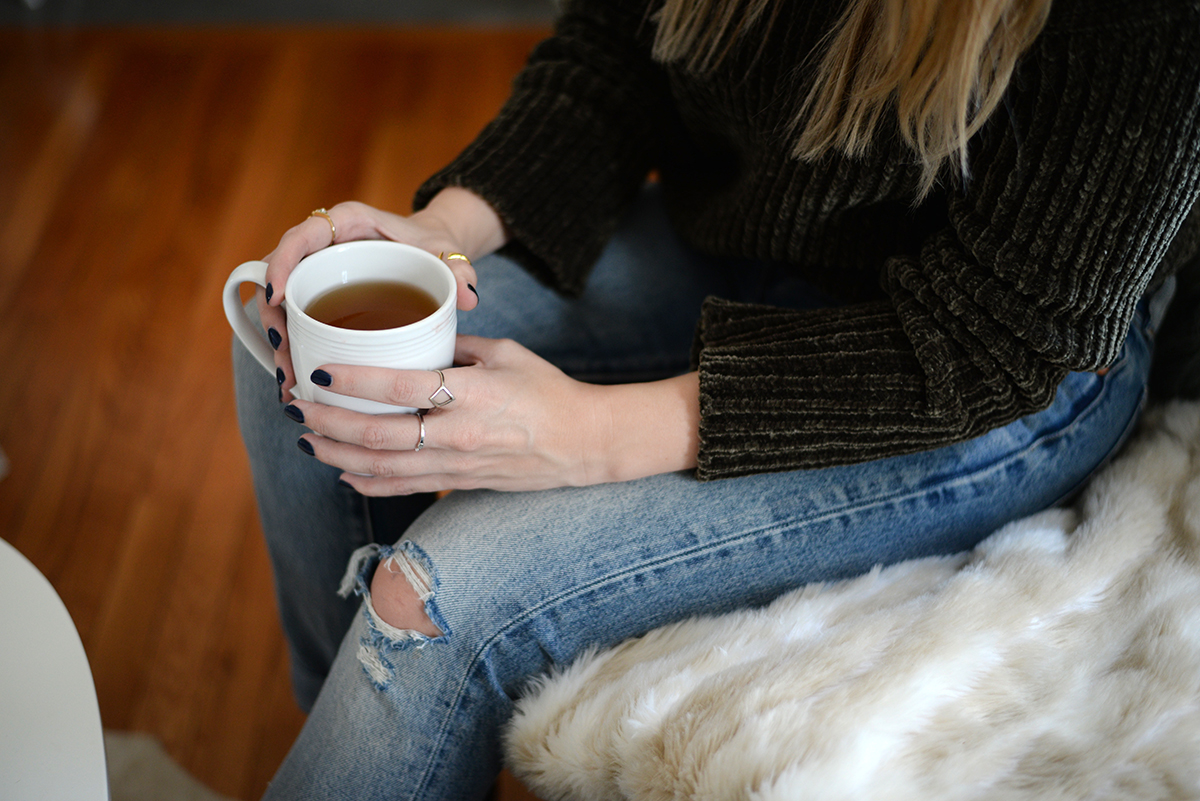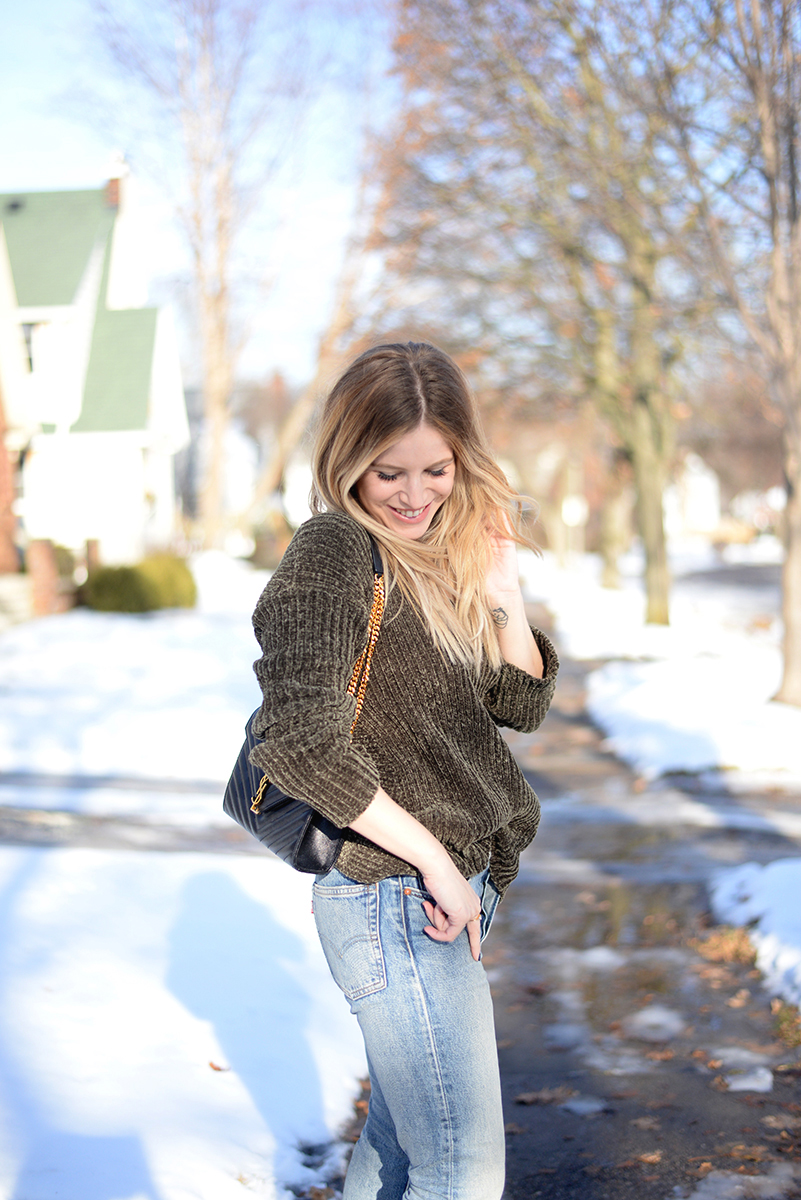 Chenille sweater c/o Amaryllis | jeans by Levi's | boots by Opening Ceremony | rings by Katie Dean Jewelry
Photography by Brooke Cummings