Hair Evolution
My hair has shifted quite a bit since I started this blog more than seven years ago. My hair was wild, larger than life and didn't need any help in the volume department. I was known for out of control, voluminous curls and people could spot me a mile away. It's been part of my "brand" but with age, comes changes and my hair started losing some of that volume and curl on its own, oddly enough.
It's naturally become less of a kinky curl and in the last year I've started to incorporate keratin treatments to remove the frizz and make it a bit more manageable. It's truly changed my hair. But with this new head of hair, it requires different products to enhance the wave and give it a little more body, especially at the roots.
It took me years to create a routine that worked for super curly hair and now I'm starting all over! What worked before definitely doesn't work now–just weighs now my hair and I'm still on that journey to figure out what all works–and what doesn't.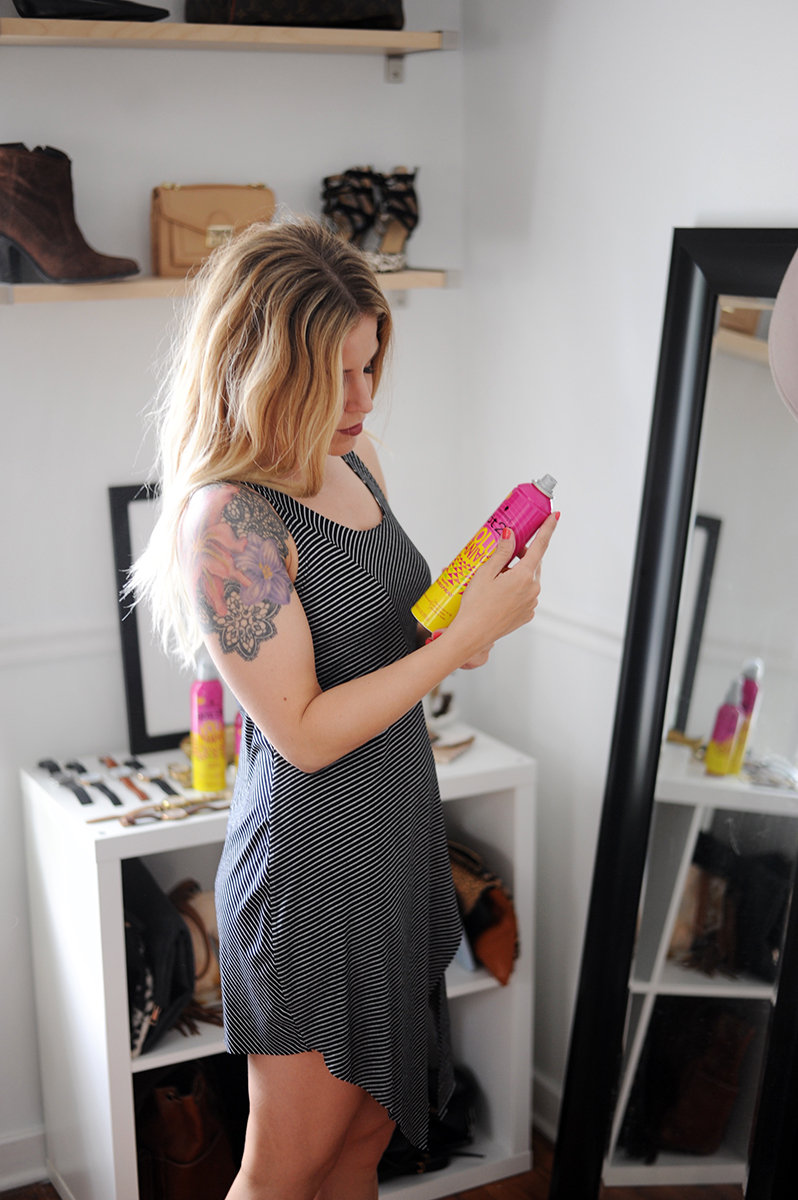 The Got2b Products
Got2b sent me three products: Volumaniac Root Booster, Volumaniac Hairspray and Volumaniac Mousse to test out. The root booster is my favorite product from the line–you add it to your roots when your hair is still damp–giving some oomph. When you have heavy hair like me, it's easy for your hair to weigh itself down and I like how this product works for thick, textured hair like mine.
I also like this hairspray to add a little more of piecey look to my natural waves and has worked well when I run a few loose waves with a curling iron. Even though my hair lost most of its curl, it's still like a horse mane, making it difficult for the light mousse to have an impact on my hair. The fluffy, light texture of the mousse would work amazing for someone with finer hair than me and help achieve a fuller, thicker look.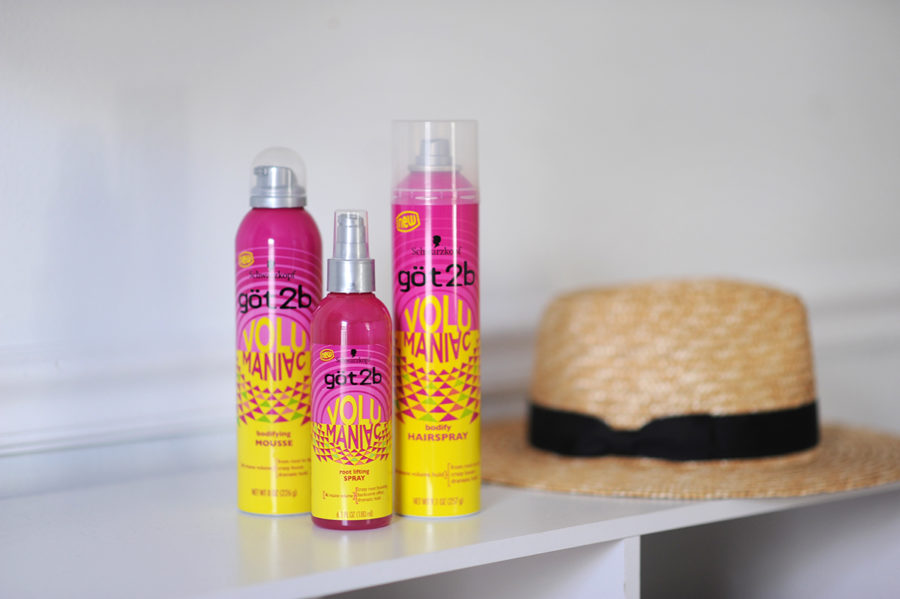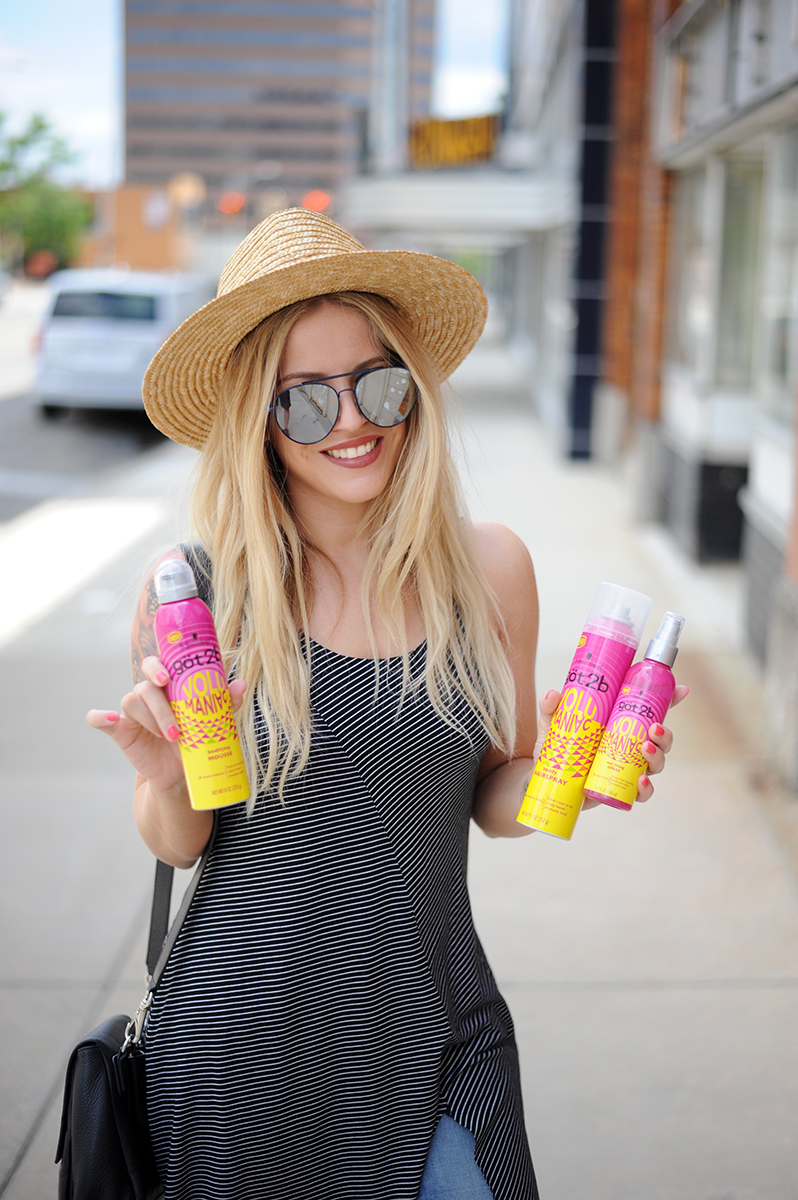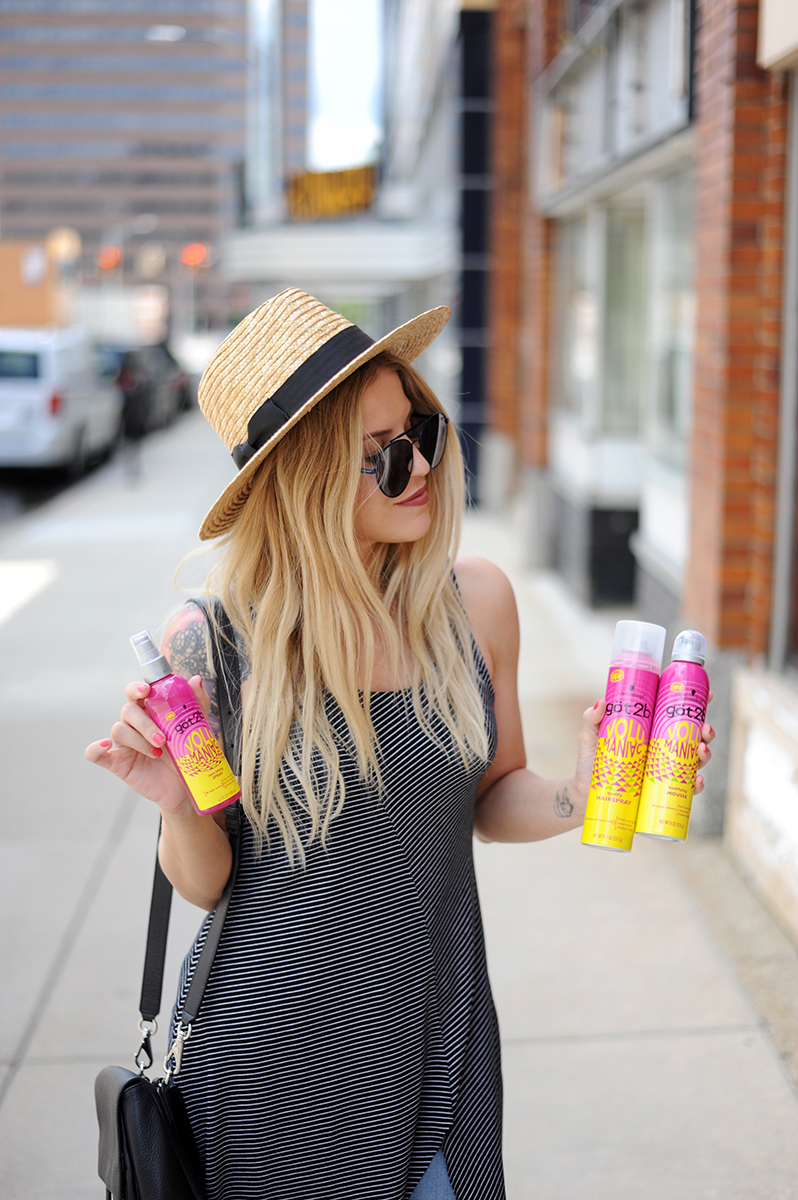 Sponsored by Got2b. Thank you for supporting collaborations such as this! Want a coupon to try these? Check the Got2b site!