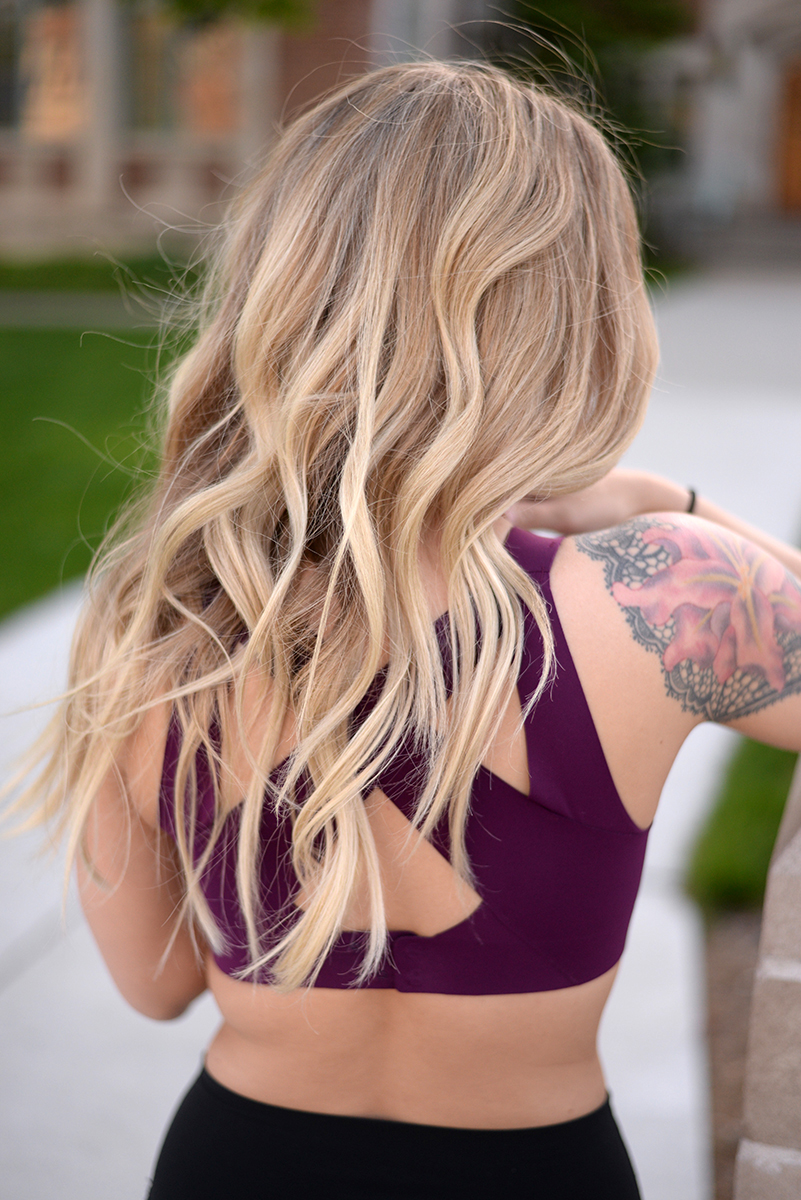 Fitness Update
I've realized a few new goals of mine, namely becoming much more toned. And while I've increased my workouts to six times a week, I'm back to eating chips and drinking Red Bull on the regular. Of course, I think I have a much better balance with my junk food snacking, but I'd like to practice a little more self control and see what the mix of cardio and lifting more weights will do, paired with eating right.
Accountability has been huge for me this year. Pretty much all of my coworkers belong to FLEXcity Fitness and we plan our noon workouts together and on weekends, I head to a gym with my boyfriend who has the patience of a saint to deal with my whining and bitching during our weight lifting.
So far, my balance is doing the cardio/interval training at Flex four times a week and dedicate one weekend day to upper body and another weekend day to lower body for strength. I can tell a big difference already from the last two months of this schedule!
The Right Bra
Lululemon in Lansing gifted me the new Enlite Bra. Not the sexiest thing we've ever seen, but it is the most comfortable and supportive bra. I usually don't mind a little cleave with my sports bras, but I suppose this shape works best to keep my girls in place during high intensity workouts.
I've tested it now with my typical classes at FLEXcity Fitness and weight lifting at Conquest with some running/walking on trails and I'm not worried about flashing a nip or my boobs hurting from lack of support…which is fabulous.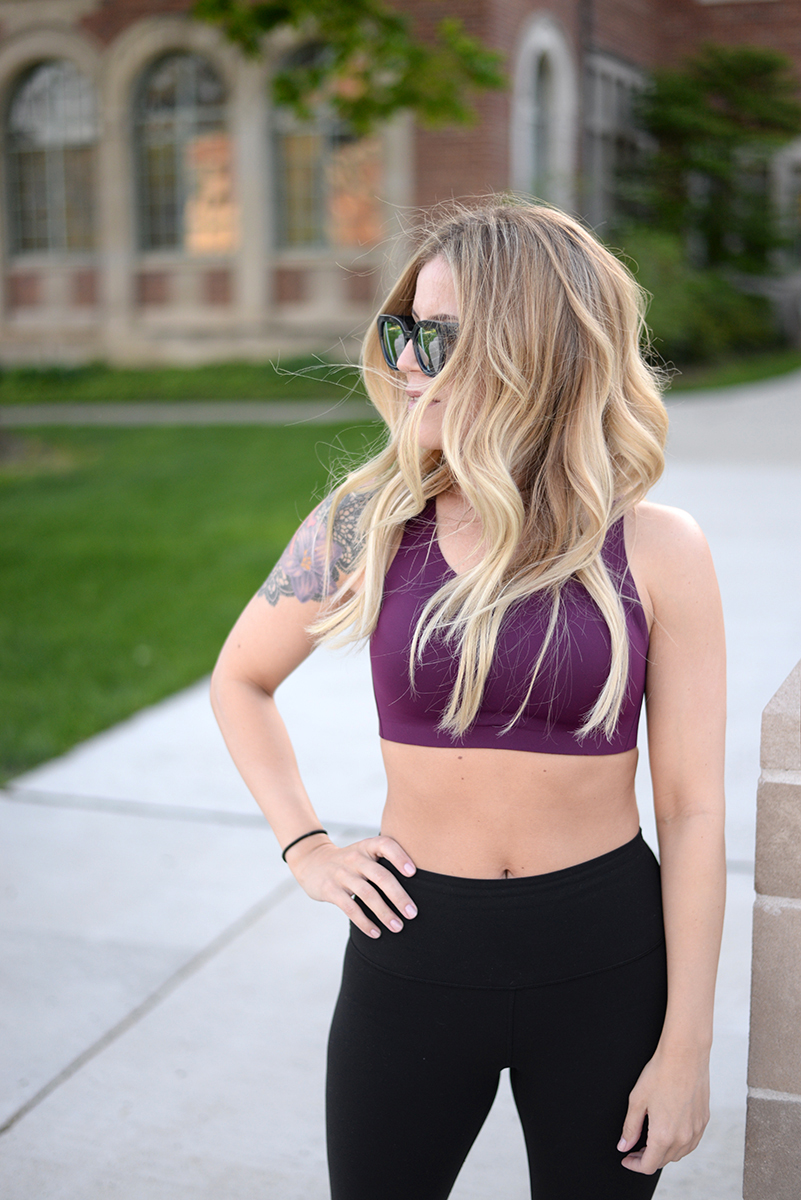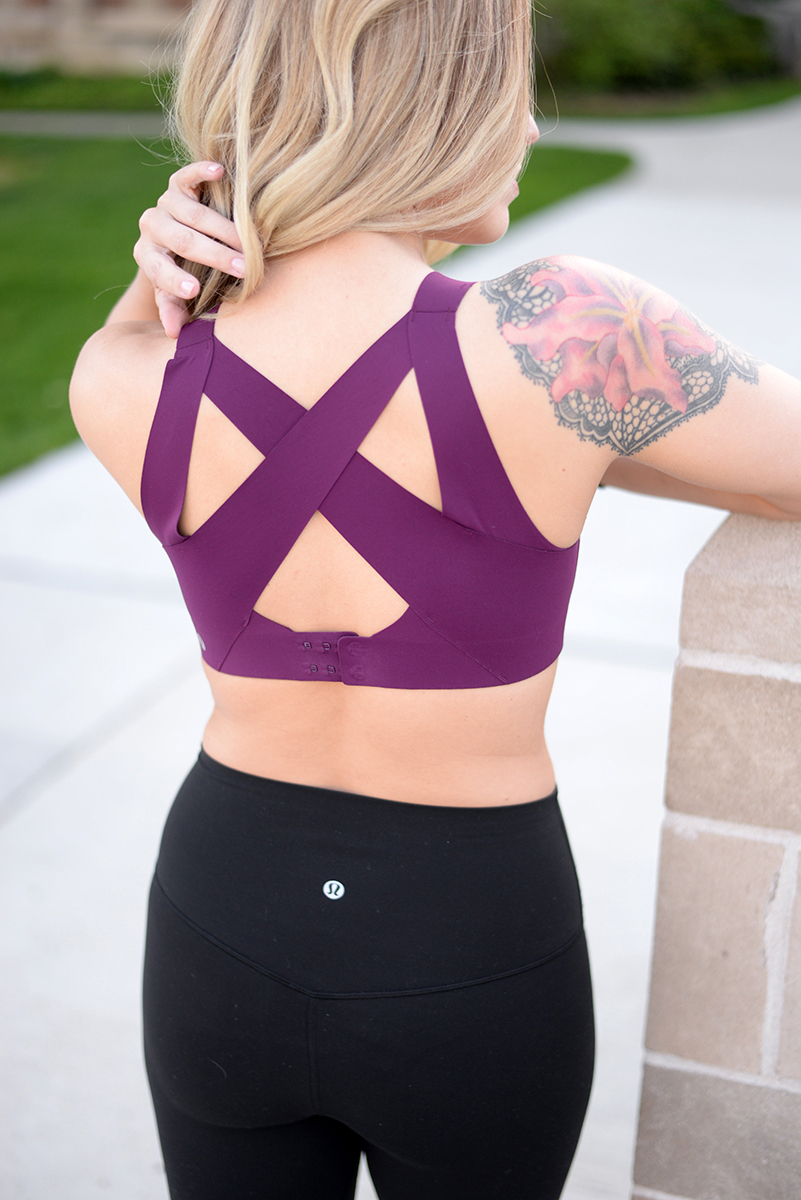 I leave you with "self timer, forced portrait" of my weekend workout buddy <3