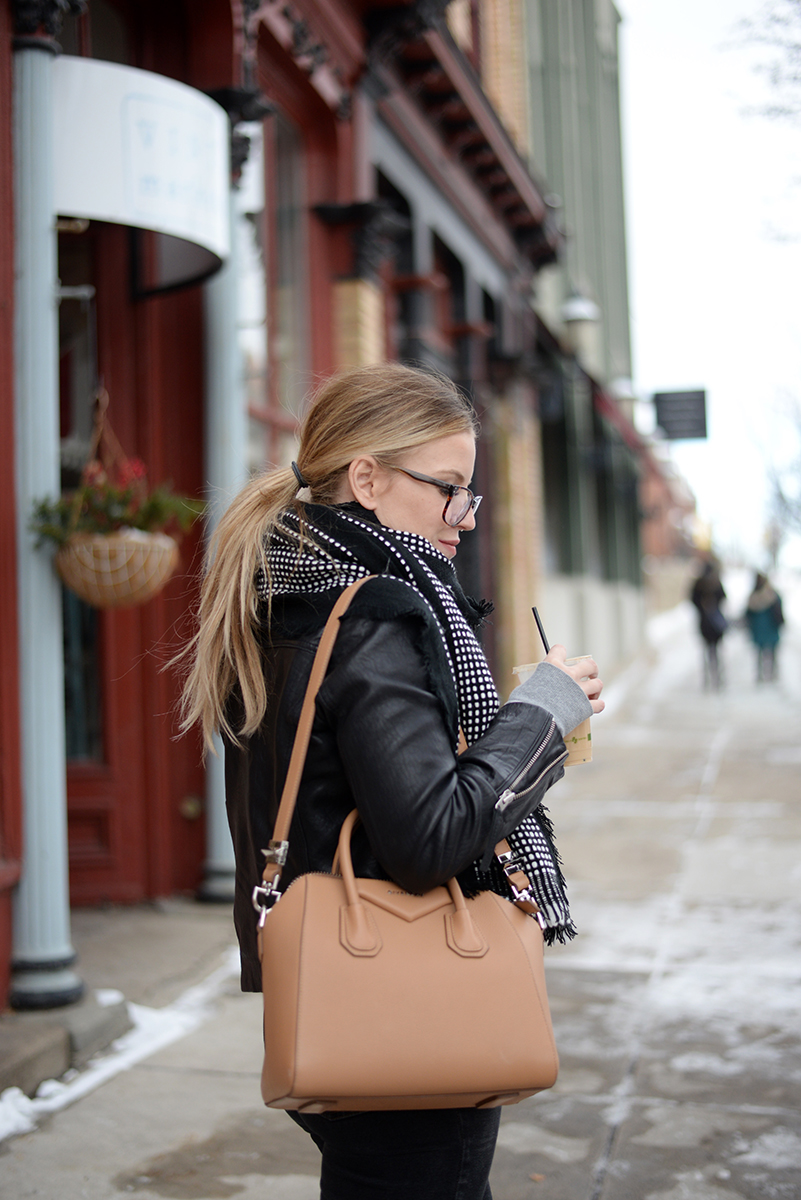 Dressing for Freelance Projects
I love taking on side hustles like family photography sessions, social media consulting for boutiques and blogging here at Blonde Bedhead–I get to fill in gaps where I feel a little unfulfilled creatively. And I usually wear something along these lines for that work since it's tried and true. I love all black, leather, grey crewneck sweatshirts and I always gotta be sipping on something.
I'm pretty pragmatic when it comes to dressing for this work–super comfortable shoes, hair pulled back and easy layers if I get too hot or too cold. What I need next to complete the look is a better bag to hold camera equipment, laptop and notebooks. I've been looking into new camera bags. I like the ONA bags, but don't know of any others! If anyone has a favorite, please share!
A Typical Freelance Weekend
Typically, I have at least one to two photo shoots a weekend whether it's a family portrait session, photographing new arrivals for a boutique or even local successful bloggers like Ashley who worked with Nike. When it's summer and fall, I have much more weekend work to do, but luckily right now, it's slowed down quite a bit and I can catch my breath. Sometimes, I look like absolute garbage, trolling around in whatever I sweat in the gym that morning, but I'm trying to look a little more pulled together!
I also spend most of my time on blog posts on the weekends. It's been getting dark too early to photograph anything during the week after work and so I have two to three shoots for my blog each week, editing and writing! It's probably my most favorite weekend activity and I've been doing it for eight years now and just feels like a natural part of my weekend life. Friends and family still help snap my photos and I occasionally pay colleagues I've taught how to use my camera to shoot them and I always edit them myself #controlfreak.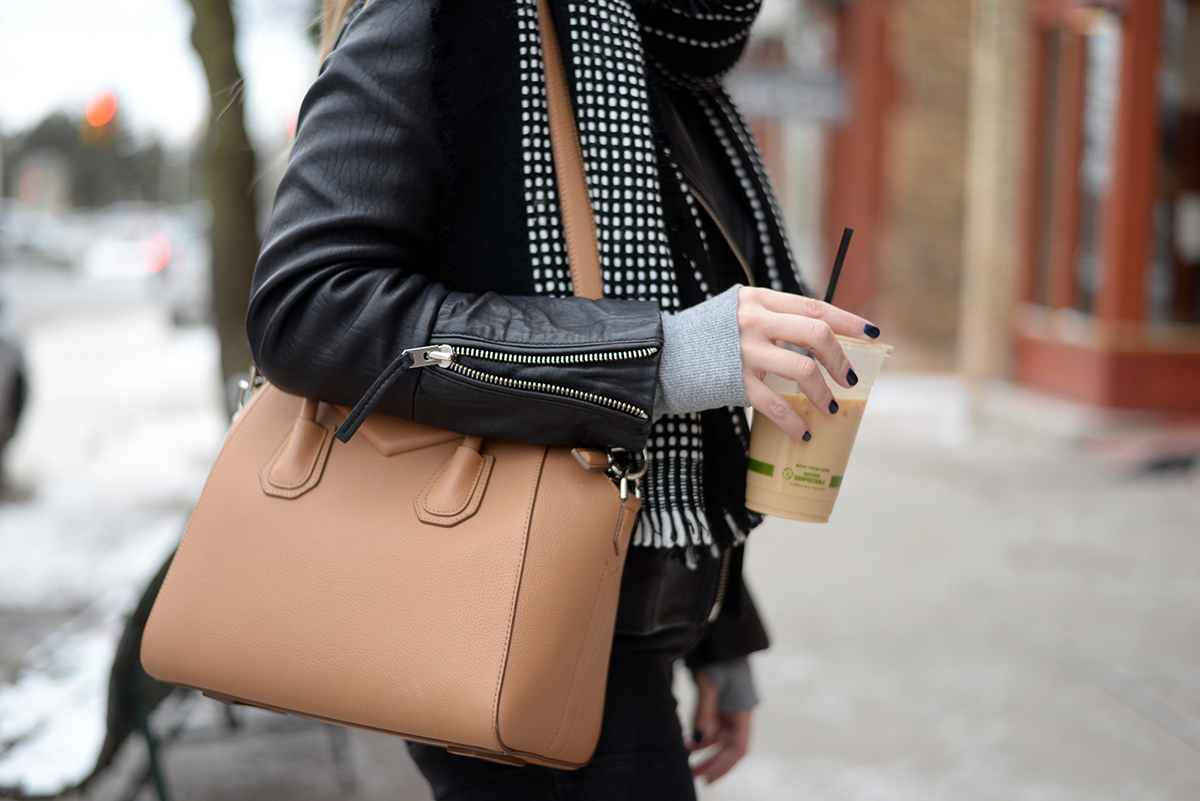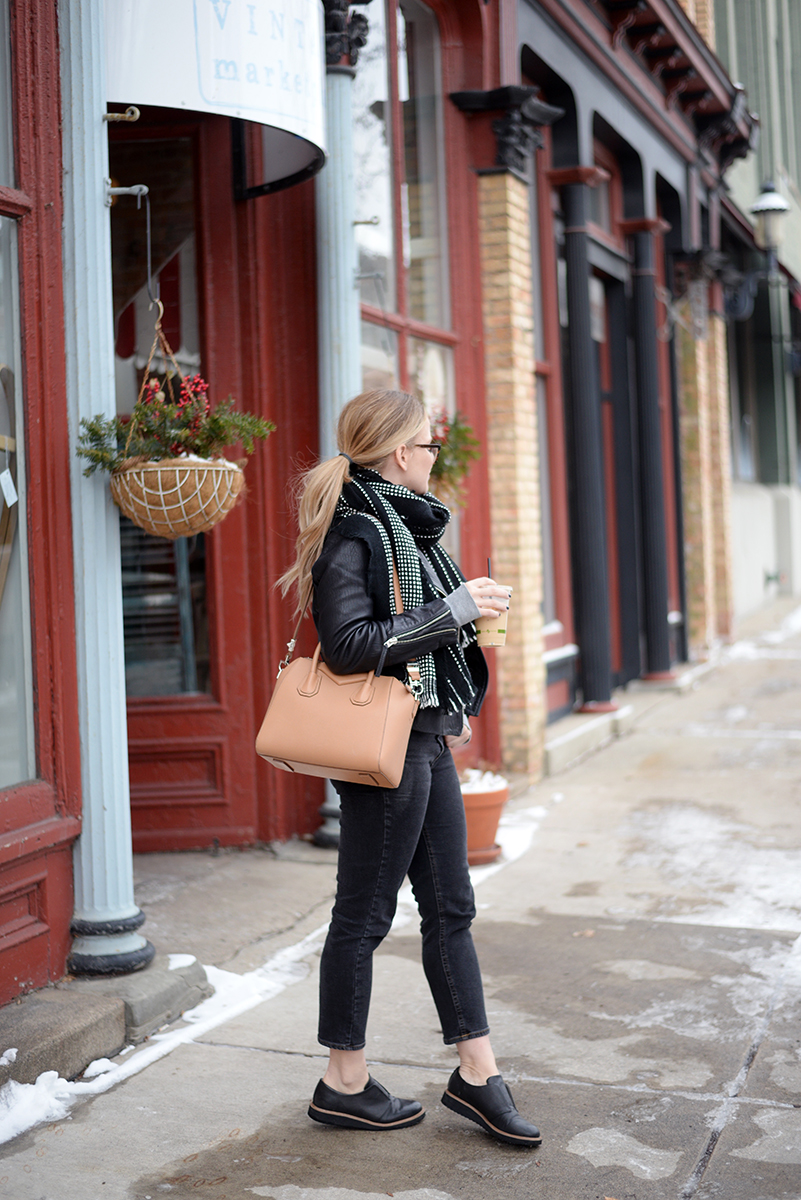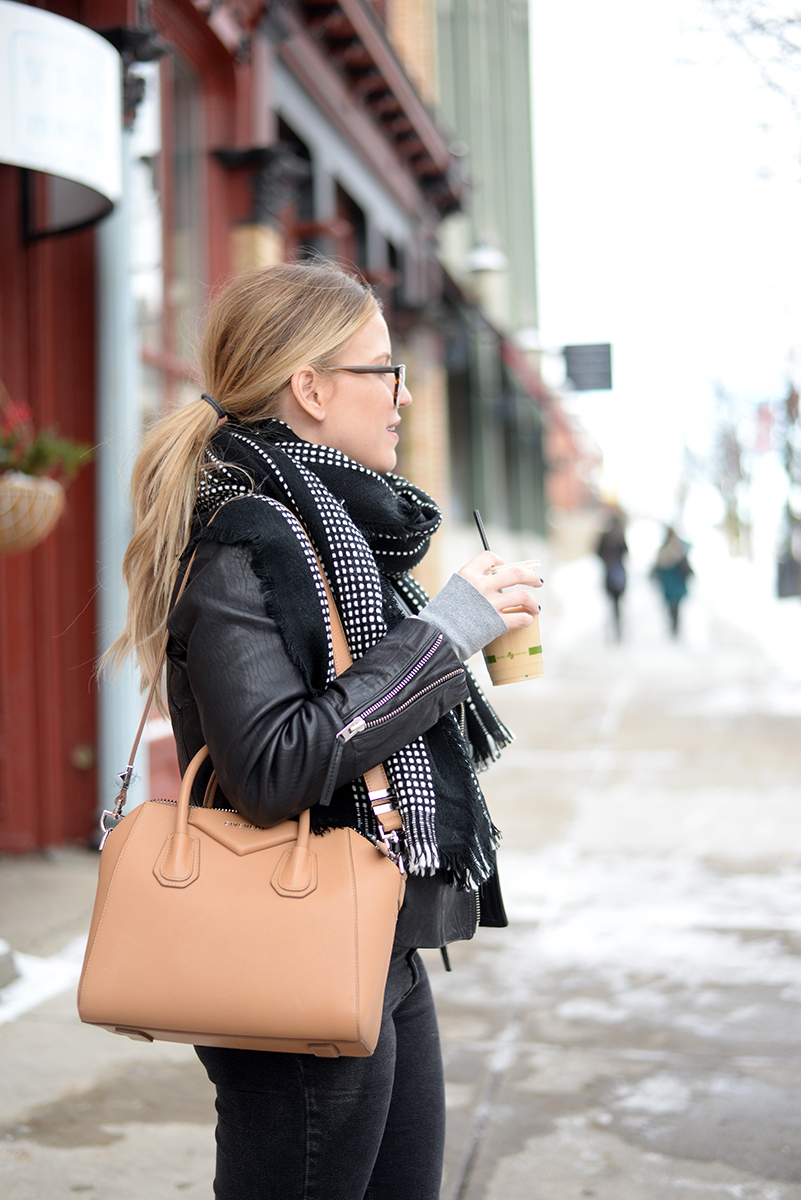 Crewneck sweatshirt on clearance from Meijer | BDG mom jeans from Urban Outfitters | shoes by Eurosoft | dotted scarf c/o Amaryllis | bag by Givenchy
Photos by Jazz, the model for Retail Therapy I photographed, who I convinced to snap these