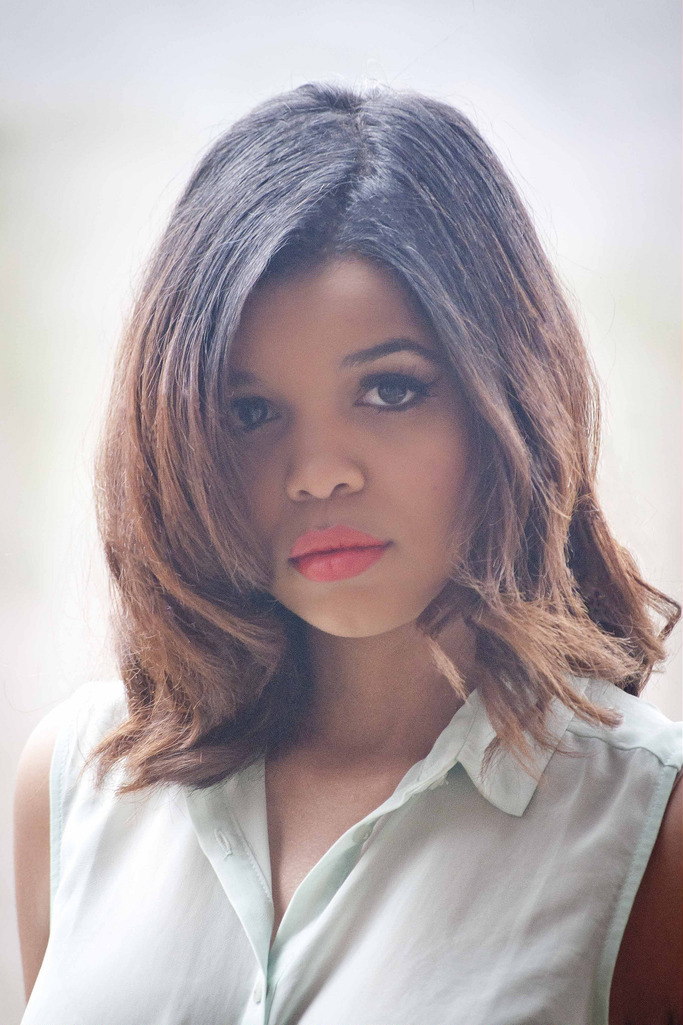 She's beautiful, charming and with a sense of humor to boot–Flavia of Lulu Abroad is one Brazilian who's blog became an instant favorite of mine! I met her last summer at an event and I was captivated by her style and personality. Yeah, so I have a girl crush and thrilled to feature Flavia is my next Featured Blogger. Check out her blog, Lulu Abroad!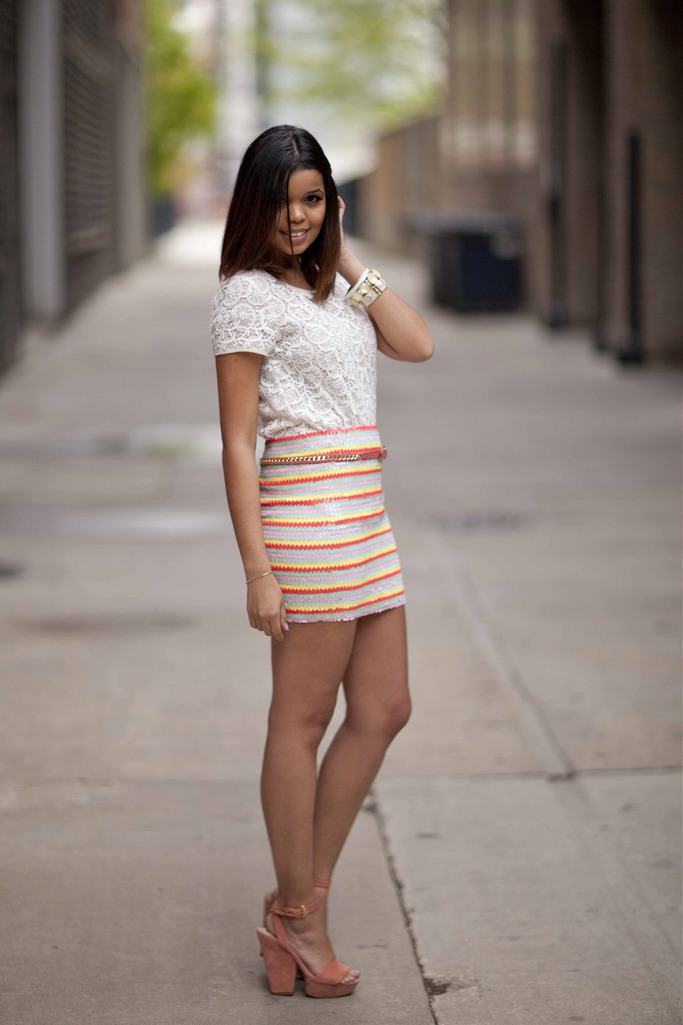 Your blog covers everything from DIY to make-up how to's to
outfits—what is your biggest passion from all the topics you
cover?
Well now I'm worried if I pick one the other will get
mad! This is going to sound cheesy but
every single part of it is a big passion of mine. I dive deep into each
creative process and putting it to action. It's all very self-expressive. You
know it's serious when 24 hours is spent editing a two-minute long video. It's
like choosing between your two favorite pairs of shoes (I wanted say babies but
I don't have any). You can't!
How long have you been blogging?
I moved to Chicago this past September and with the move
came the courage to start a blog. The idea was maturing since 2009, but I was
missing a good photographer. My husband was still in "training" (sorry honey,
you're brilliant now!). As soon as I
stopped relying on people and quit being so picky, Lulu Abroad was born.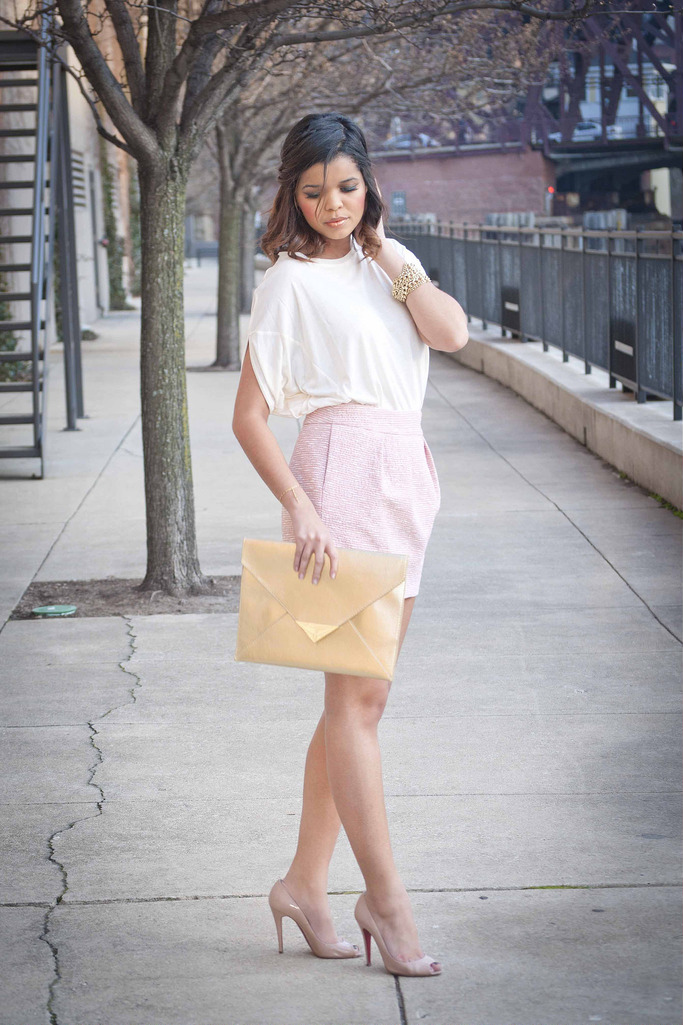 What prompted you to start your blog?
Aside from having an outlet to express my passion and
creativity, when you're about to graduate and still unsure of what you want to
be in life, starting a blog sounds comforting. It was a way to challenge myself.
Could I commit to something so demanding for over a week? Turns out, I
underestimated myself. It's been a
little longer and I haven't once thought of giving up.
How would you describe your style?
Sometimes I wonder if I have one. No, seriously. This sound
silly for a personal style blogger, but it's tough to self analyze. I grew up
in Brazil where people aren't afraid of colors, bold prints, oversized jewelry,
crochet and embroidery. The local craftsmanship is rich and although very
diverse as a whole, the local fashion has a strong bohemian appeal. And
obviously that has great influence on the way I dress today
Do you blog full-time? If not, what other areas of interests
or jobs are you involved in?
Blogging is a huge part of my life now. I'm lucky enough to
work from home as a freelance writer, which gives me enough freedom to set up
my own schedule and devote as much attention as I deliberate to Lulu Abroad.
Recently I joined FARM RIO's (kind of big deal Brazilian fashion label)
editorial team contributing with fun articles for their website. And interests?
I have had a crush on the entertainment industry since I was a little girl.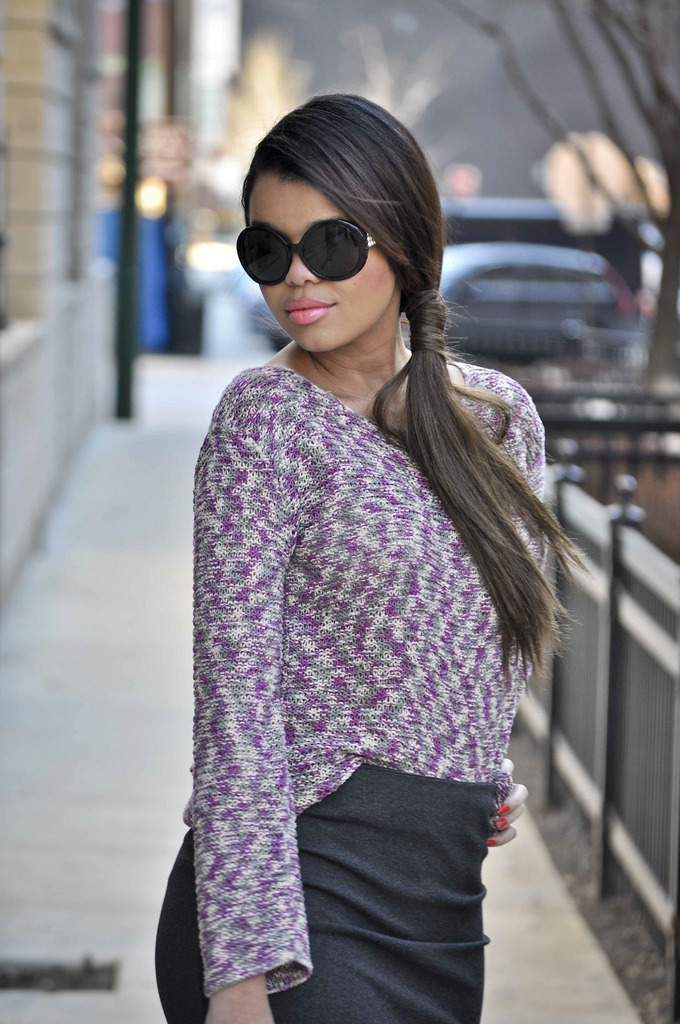 What would be your dream job?
Will anyone hire me to be in the cast of Glee, please?
What designers/fellow bloggers/etc inspire you?
I'm a huge fan of Sheryl and John Petersik from Young House
Love. They're a probably the cutest couple around with the cutest baby and the
craziest (good) home improvement skills. I talk about them as if they were
friends "Sheryl spray painted the chairs again! " My husband thinks it's weird,
he goes "Who?" Can't blame him!
Who are some of your favorite bands/music artists?
Does it surprise anyone Brazilian artists are among my
favorites? Caetano Veloso, Tom Jobim, Marisa Monte, Paula Fernandes to name a
few. And I love me some English speaking
Adele too.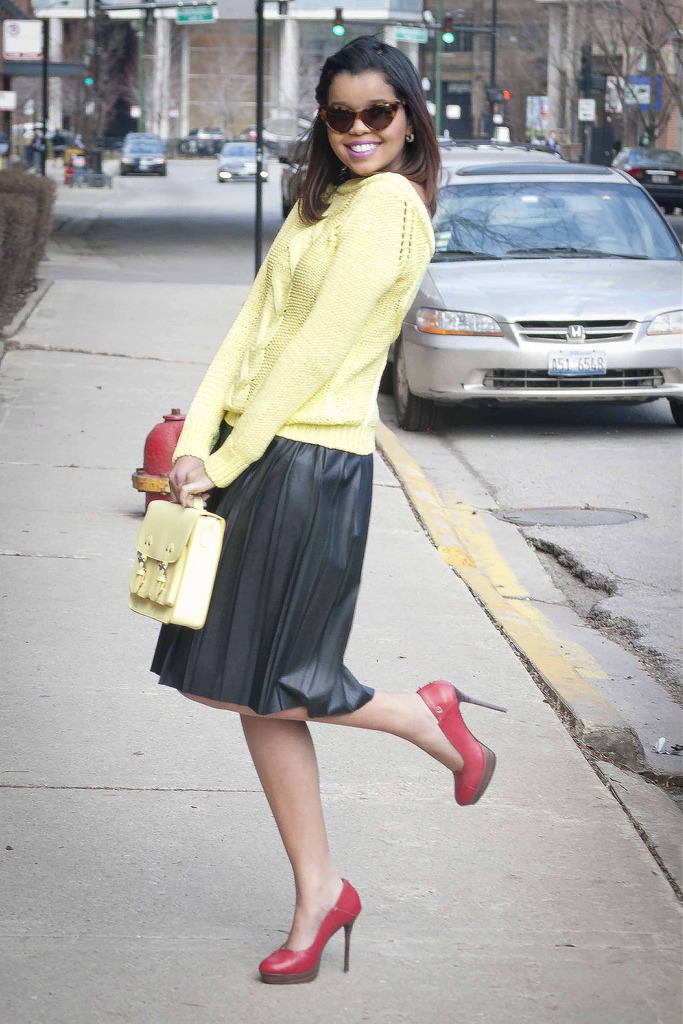 What's the one must-have/favorite item in your closet?
It's official! I can't pick a single favorite thing from any
category. But I've been known as the crazy sunglasses lady for a while now. It
used to be bikinis, now it's sunglasses. What's next? Beach towels? I hope not.
Nikita by Tom Ford (fierce cat eye shaped shades in turtle shell) was the most
recent addition to my growing sunglasses collection.
You have such a fairy-tale love story. Share it for the
readers!
(Blushing). In 2005 I was a tourist from Brazil at Disney
World. He was a college program intern.
We met across from the little mermaid ride but soon after went our
separate ways back to Brazil and Indiana. We fell deeply in love (long
distance) and were very grateful for social media. I moved to the US (crazy but
right) and later he popped the question (again, crazy but right). We got
married in 2010 and our first dance was an instrumental version of "Part of Your
World" from The Little Mermaid. So right!